Locations: Chicago, St. Josaphat Parish, The Peninsula Hotel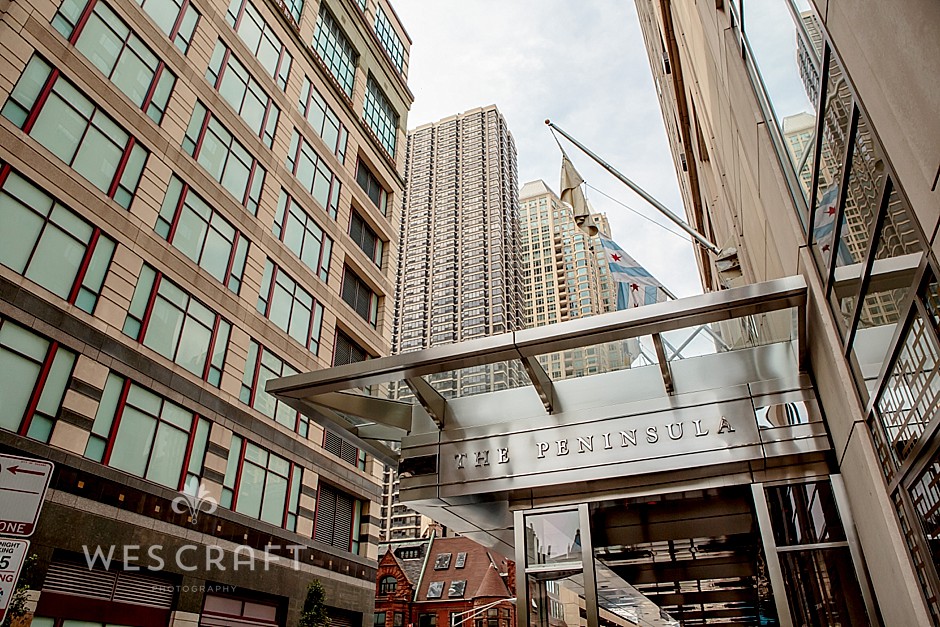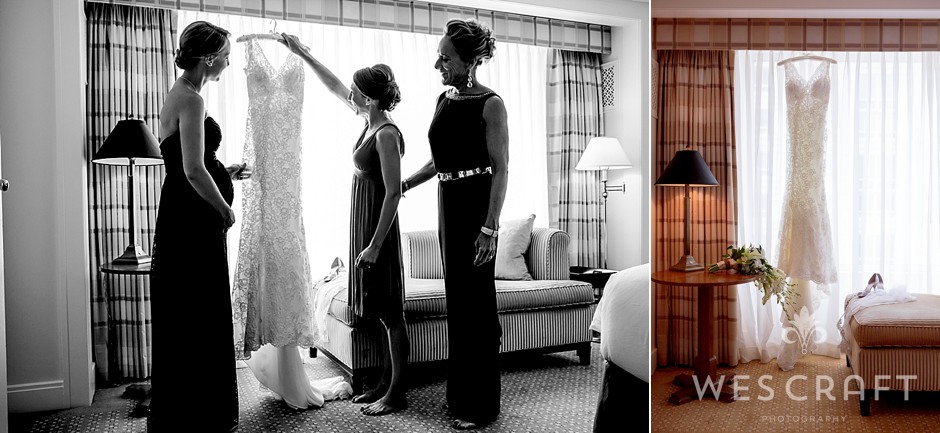 We couldn't help but capture this gorgeous dress shot against the windows of the Peninsula Hotel.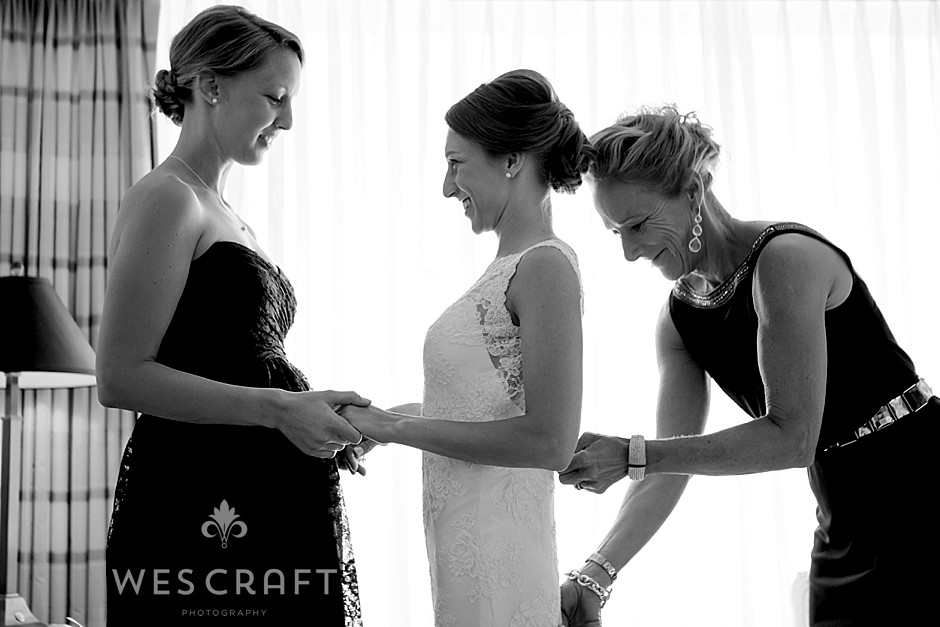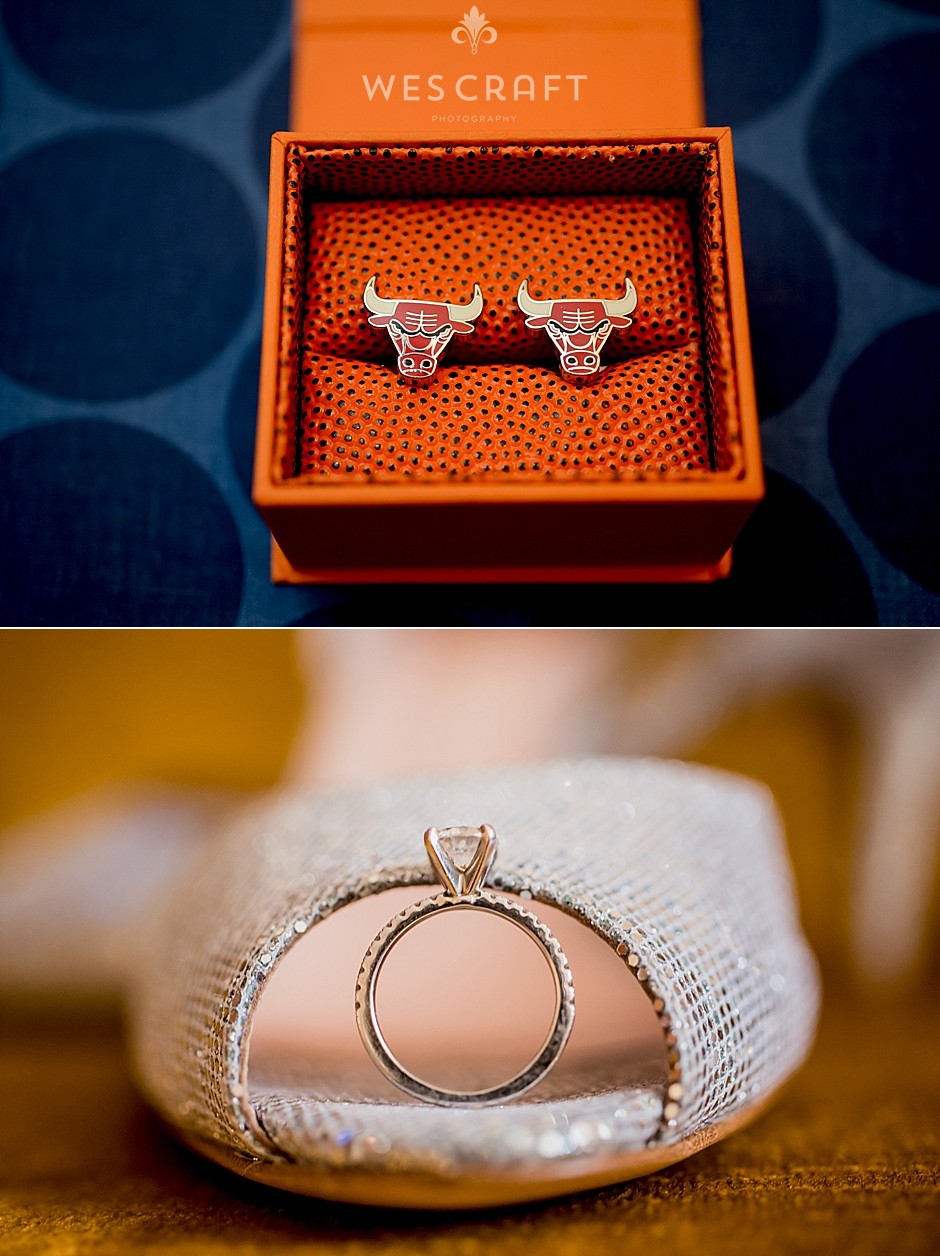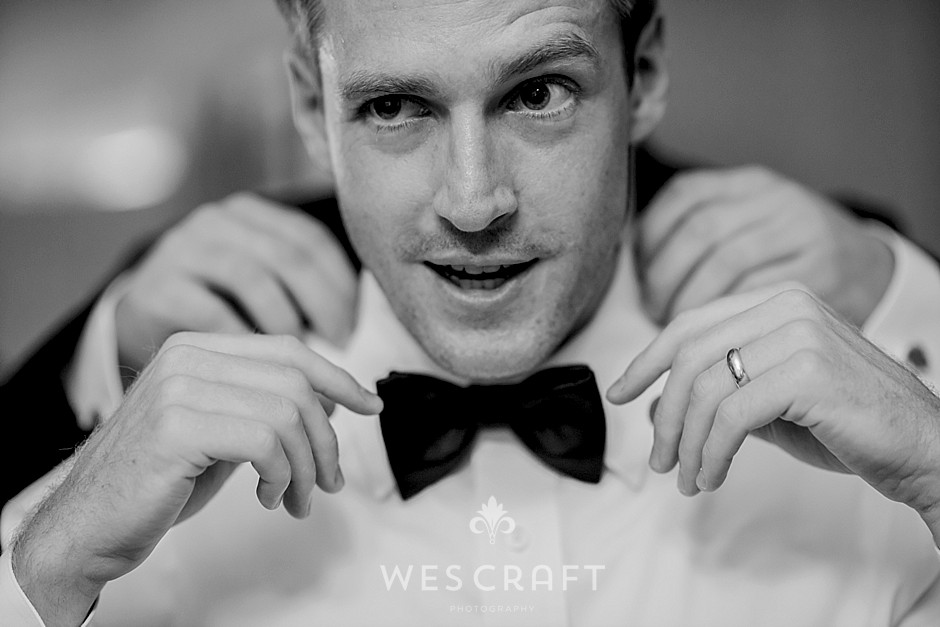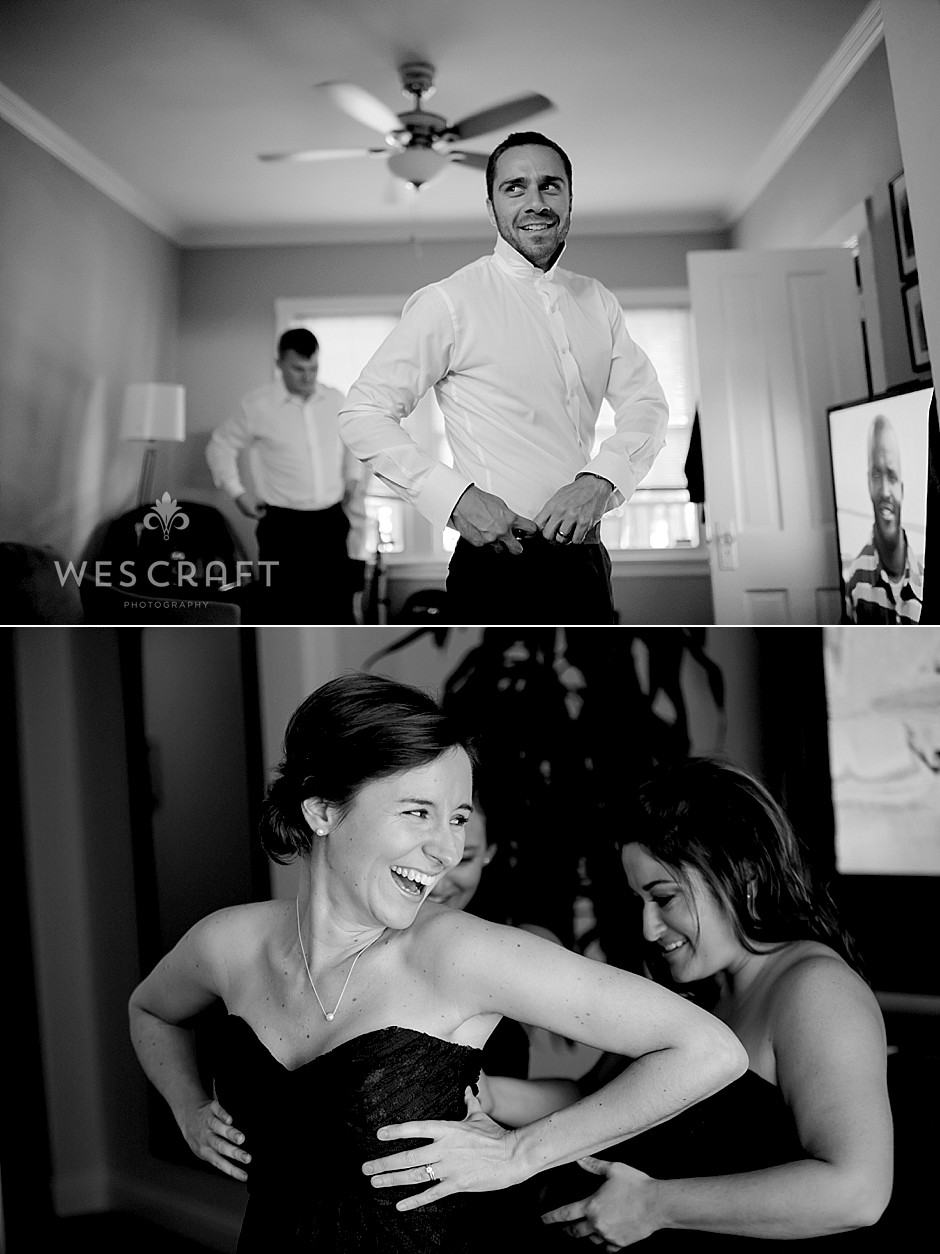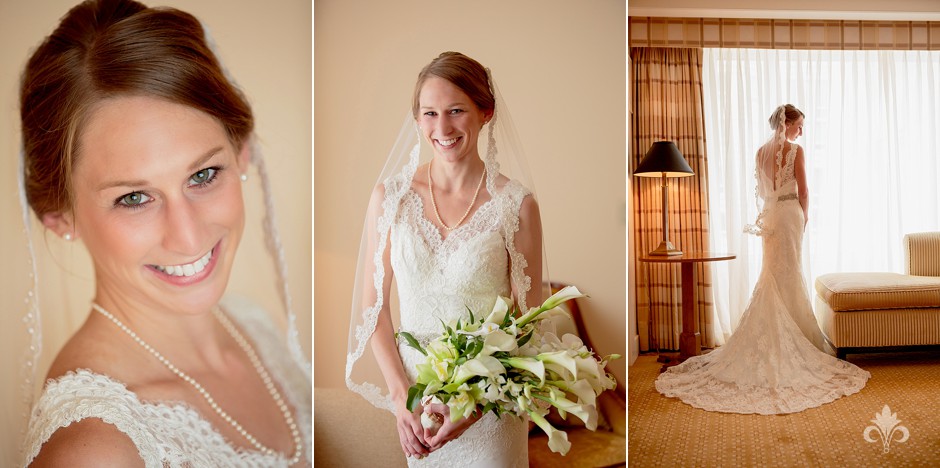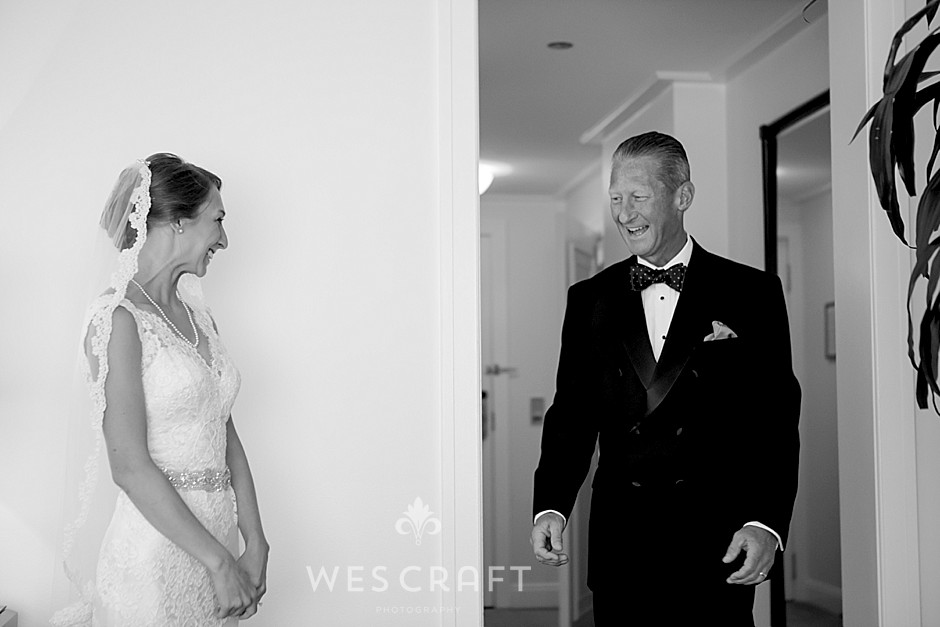 Here the father of the bride is experiencing a first glance with his beautiful daughter in her wedding dress. His joy is palpable.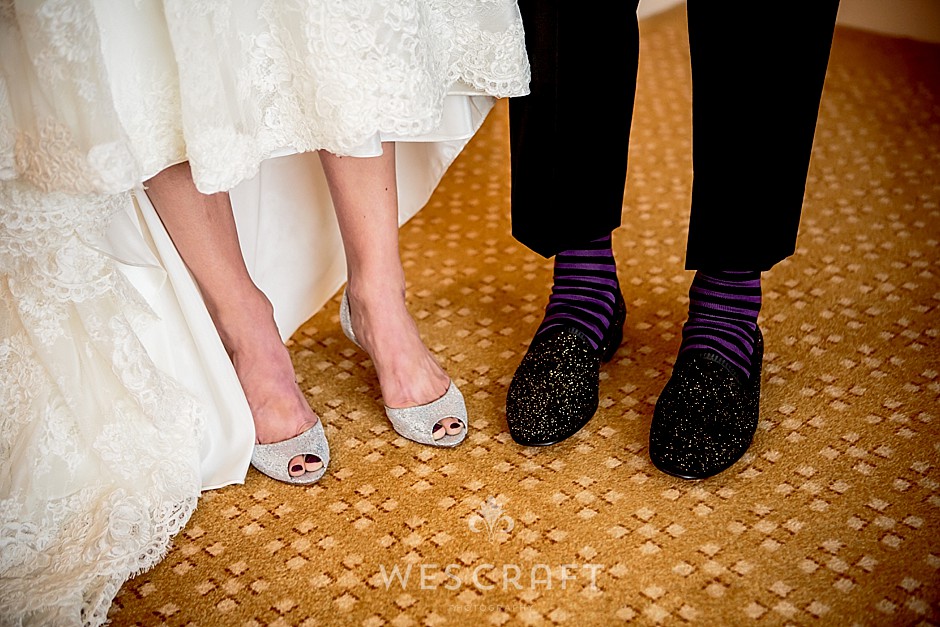 The father was rocking some sparkling slippers and purple and black striped socks!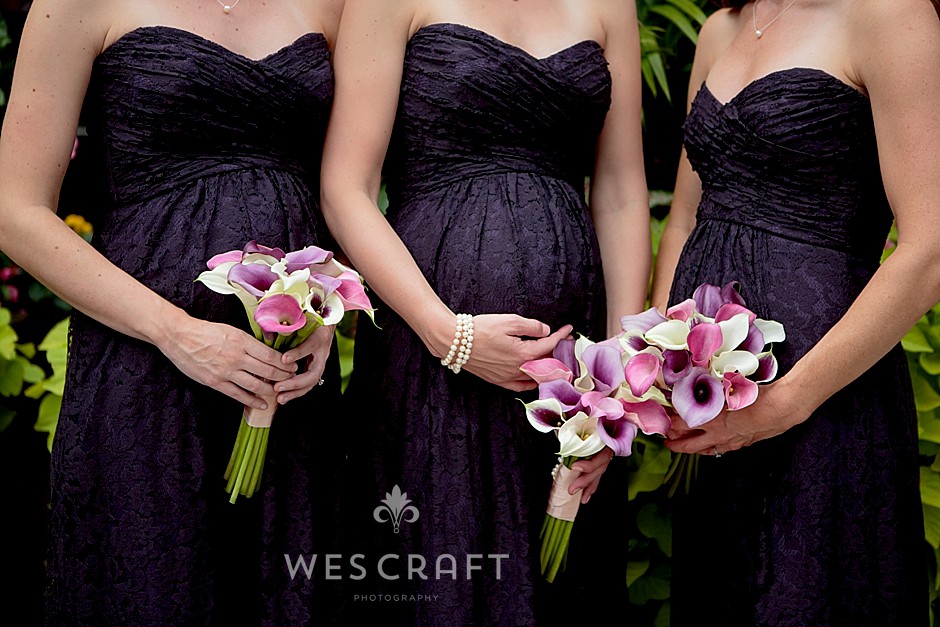 Three wedding crashers snuck into this wedding. Congratulations ladies!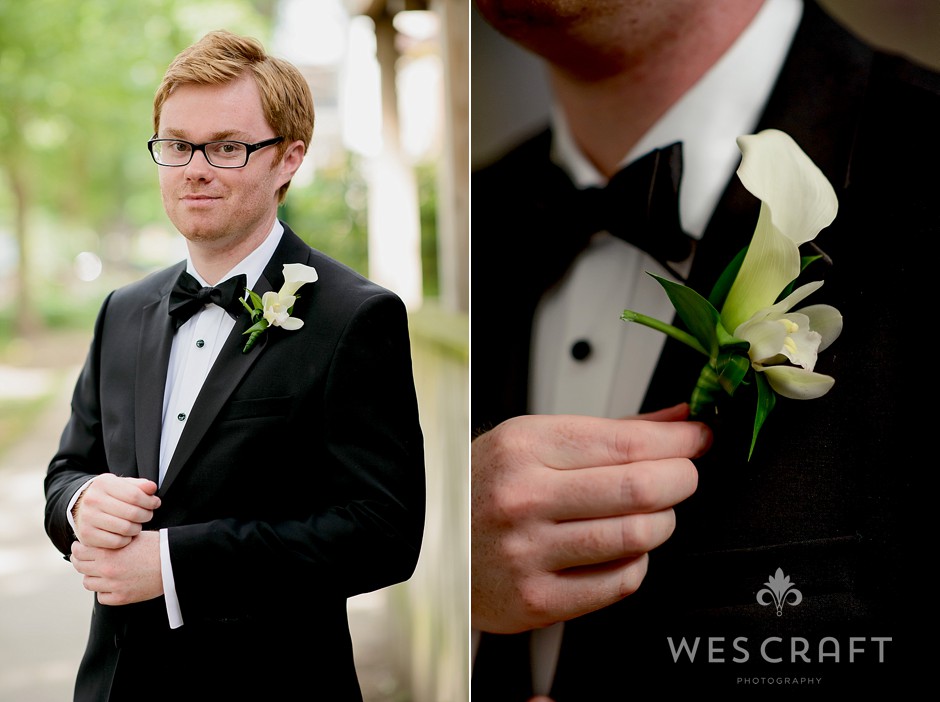 Sean sports a traditional white Lily boutonnière handcrafted by Blumgarten & Company. http://www.blumgarten.com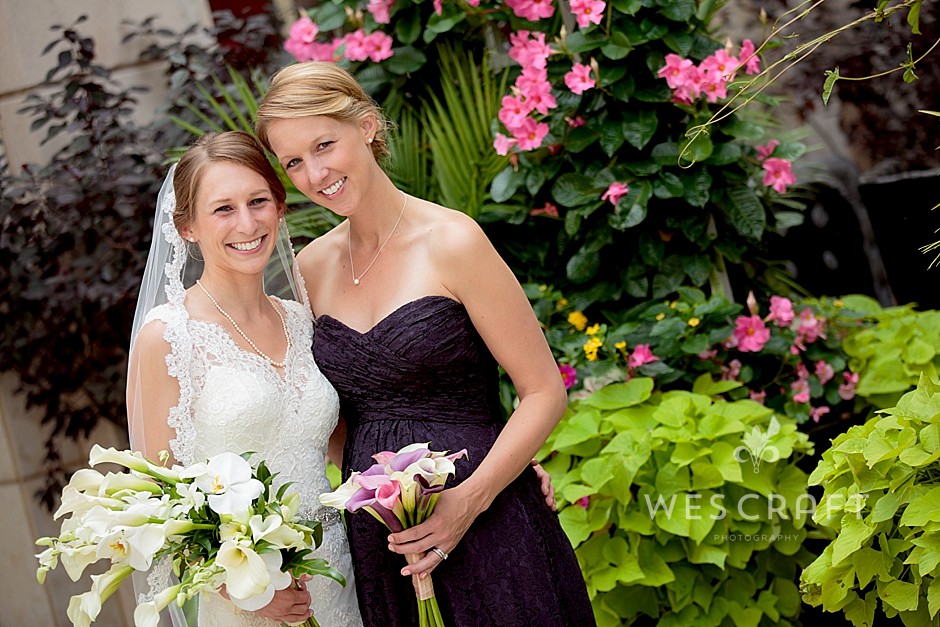 Classic lily bouquets by Blumgarten & Company. http://www.blumgarten.com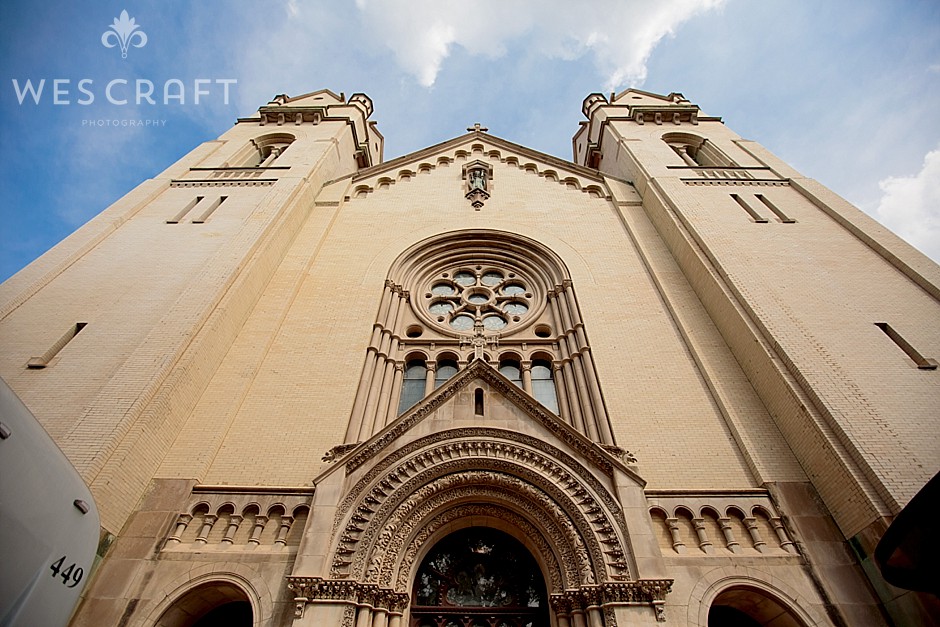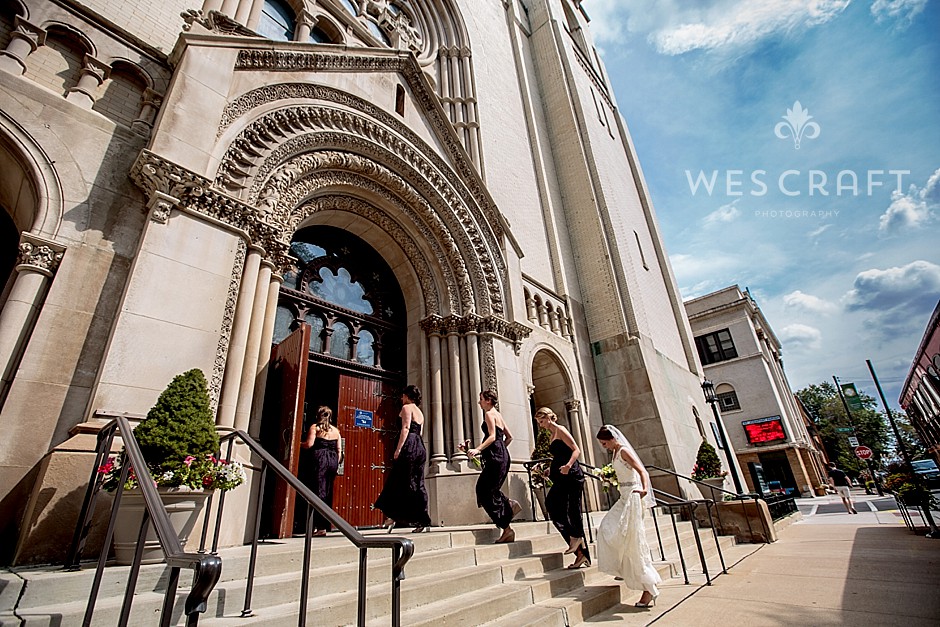 The view from St. Josaphat's Parish is truly breathtaking. The buttresses add a dramatic framing detail for each of your photos.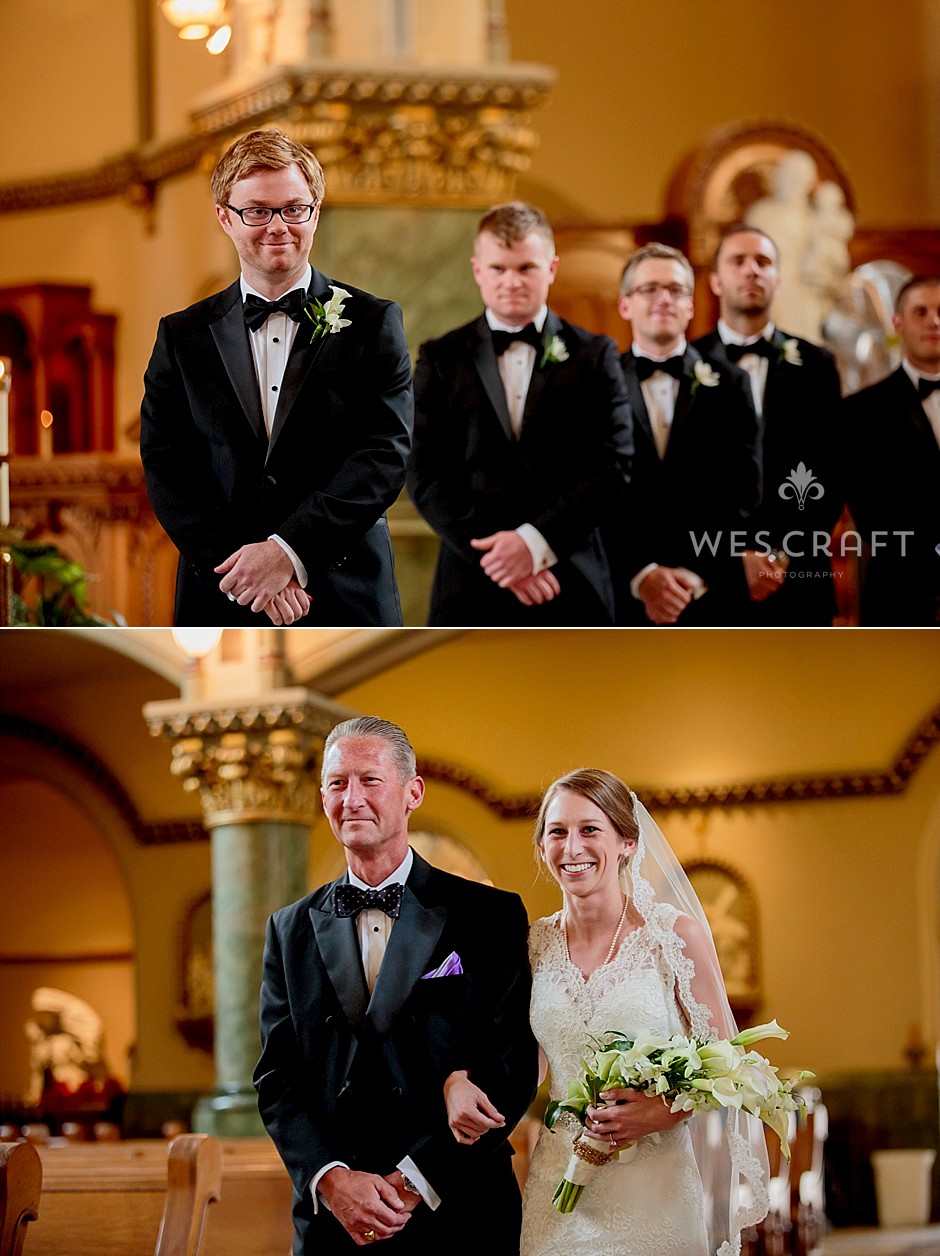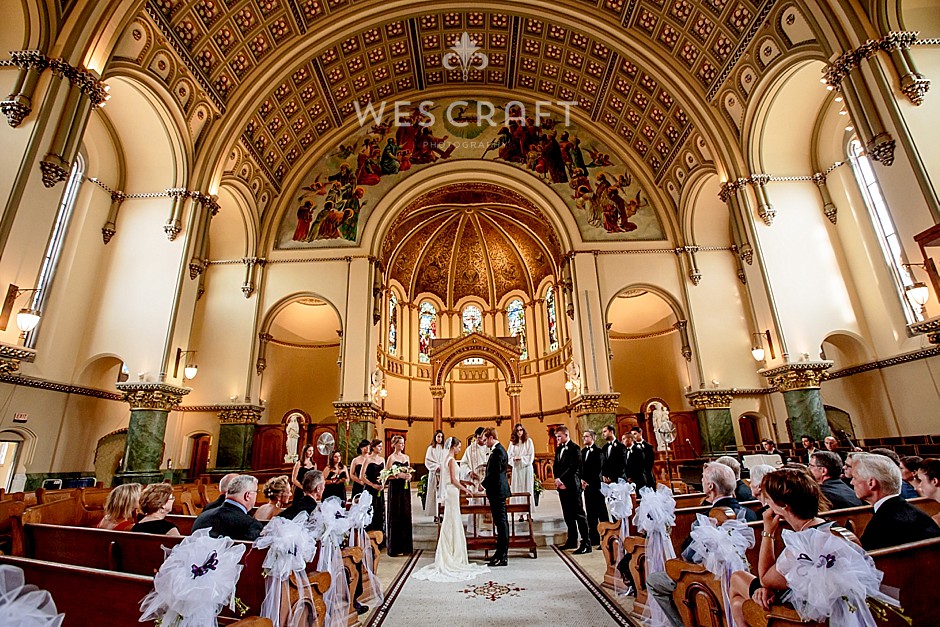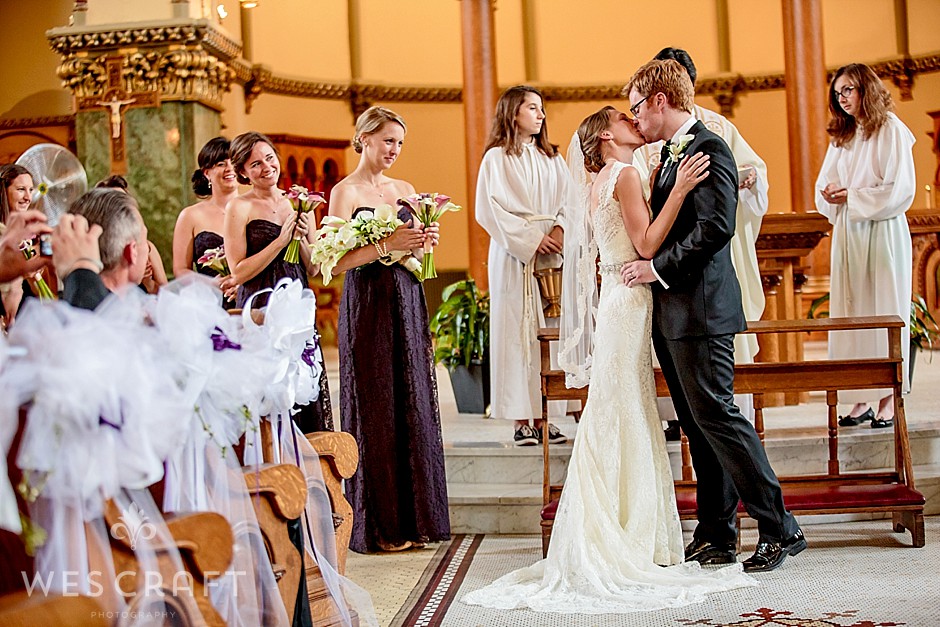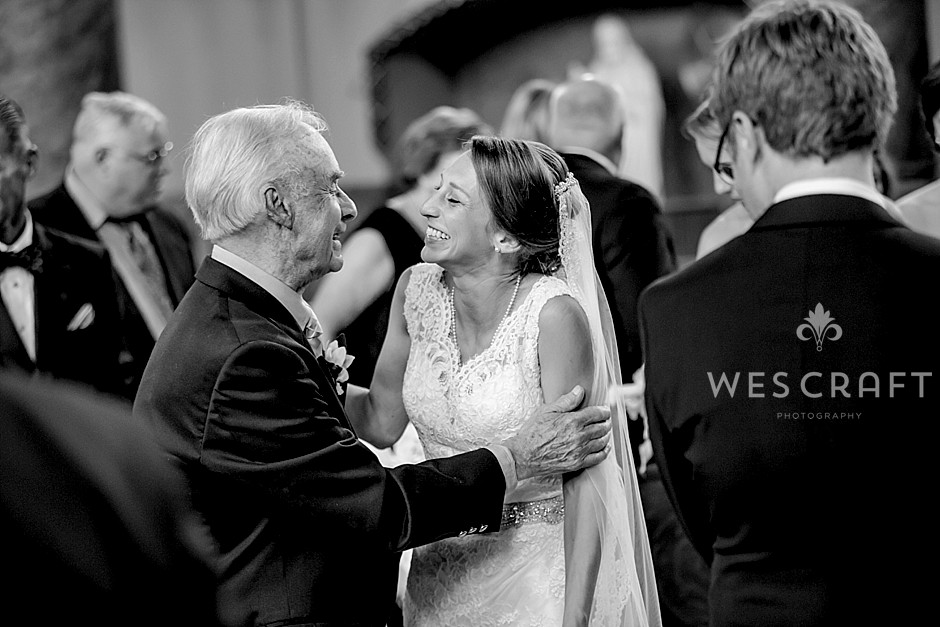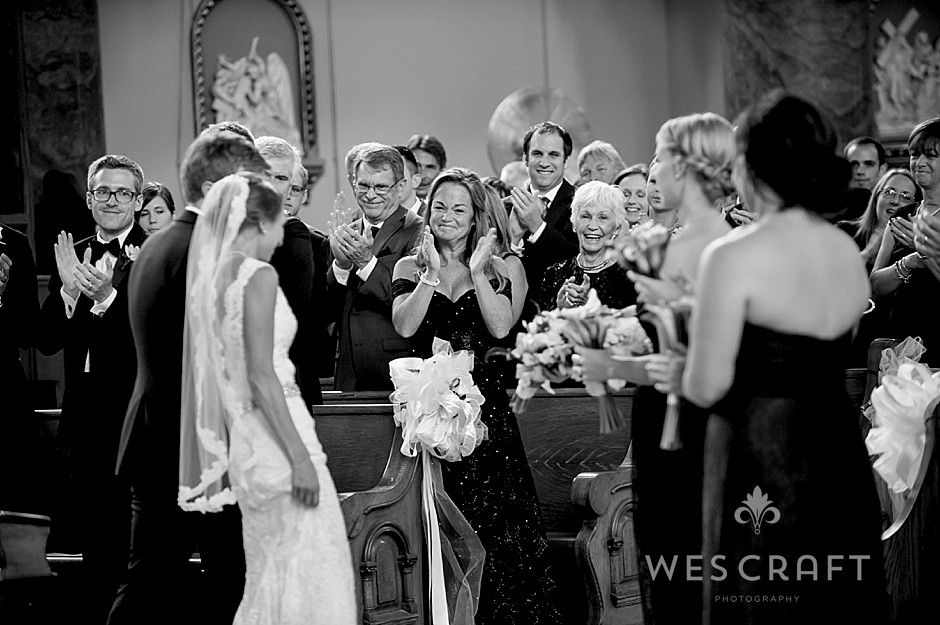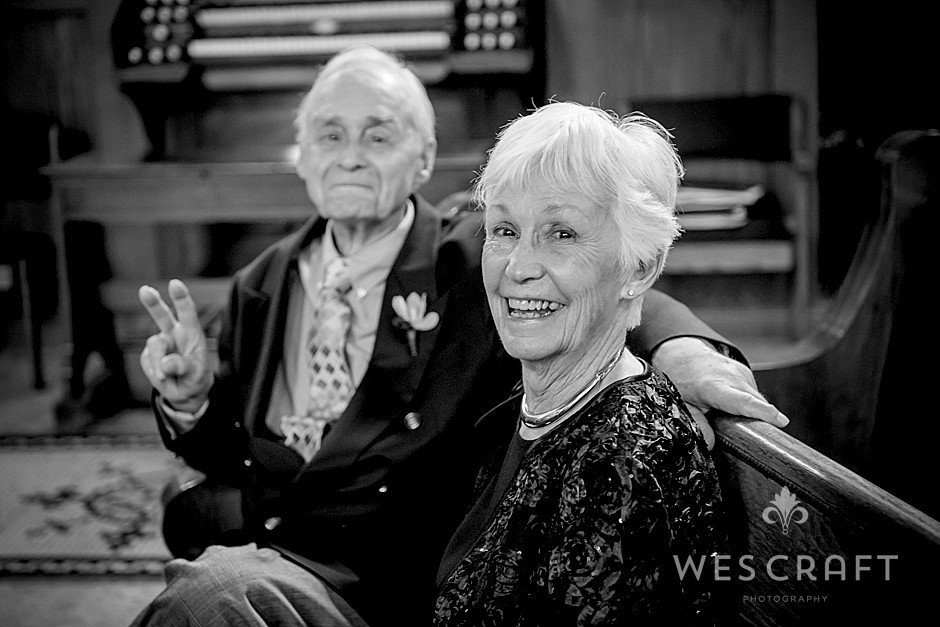 Peace, love and grandparents.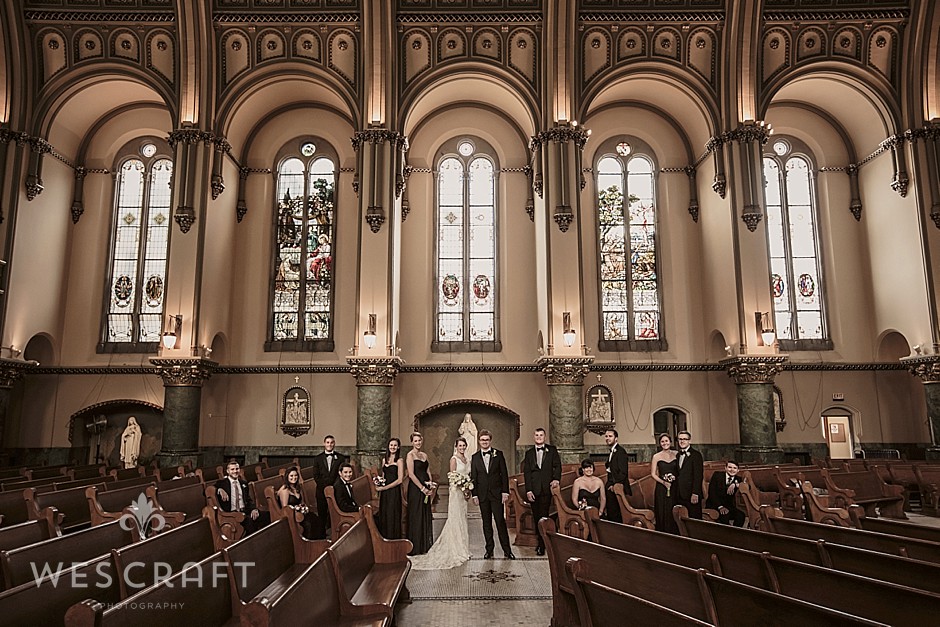 Wes Craft likes to take a dramatic fresh photographic approach to the classic wedding party at the church shot.

Custom wedding day beer koozies for the wedding party's commute.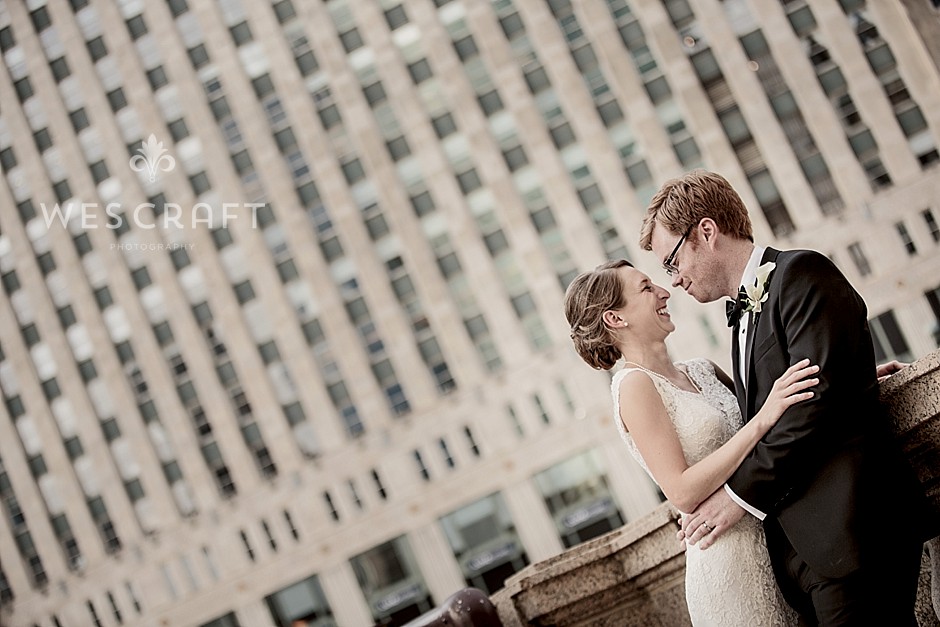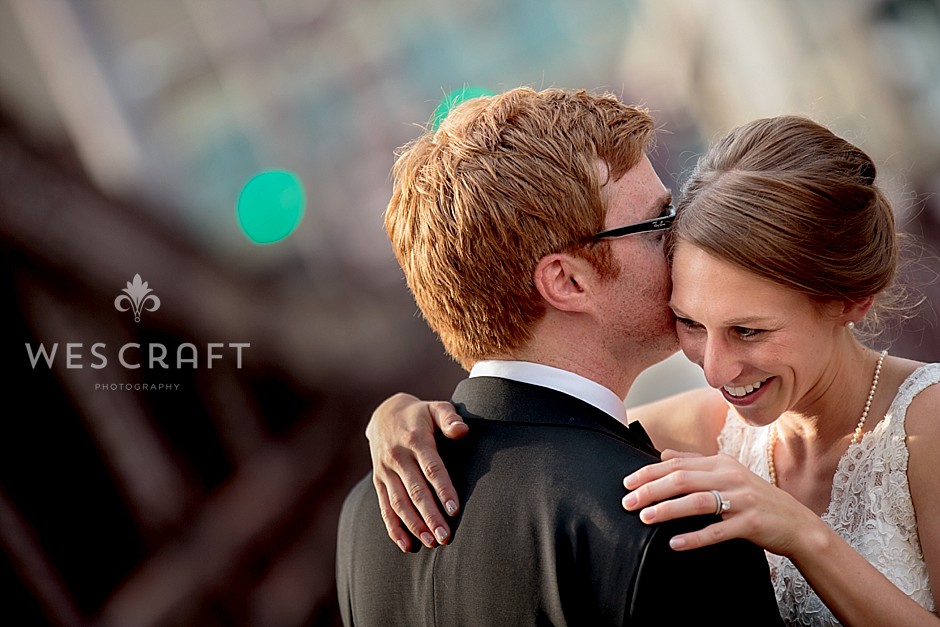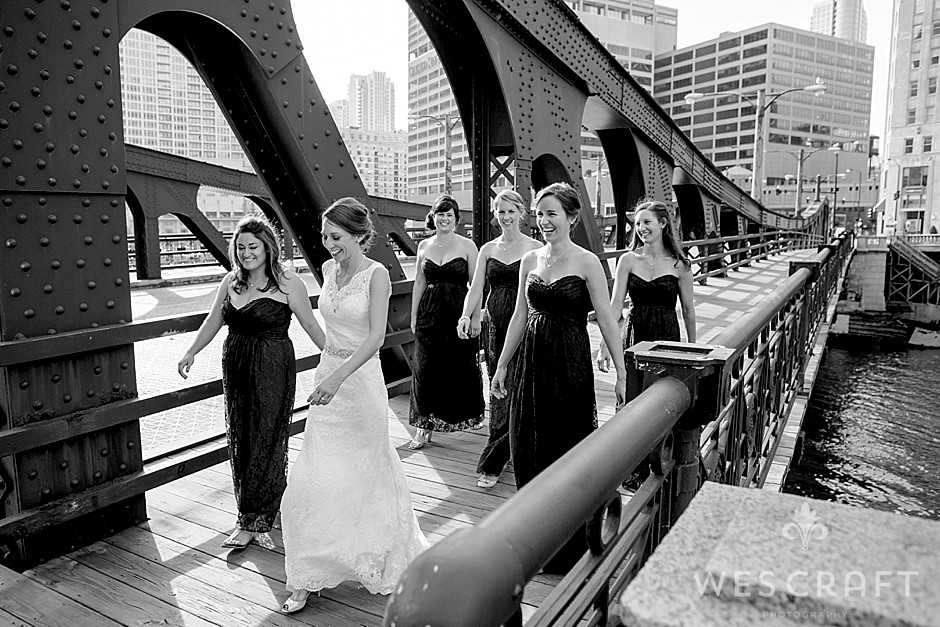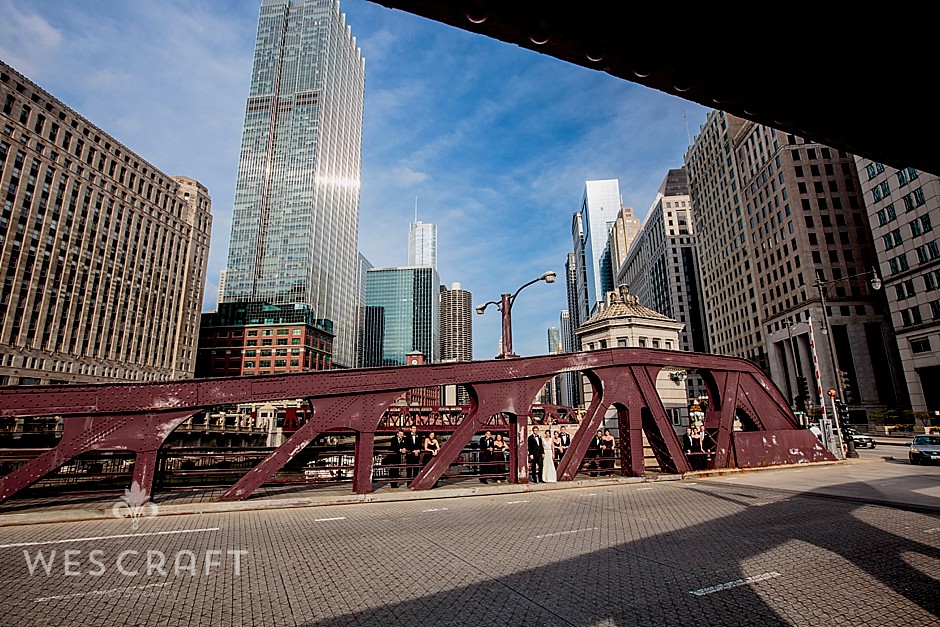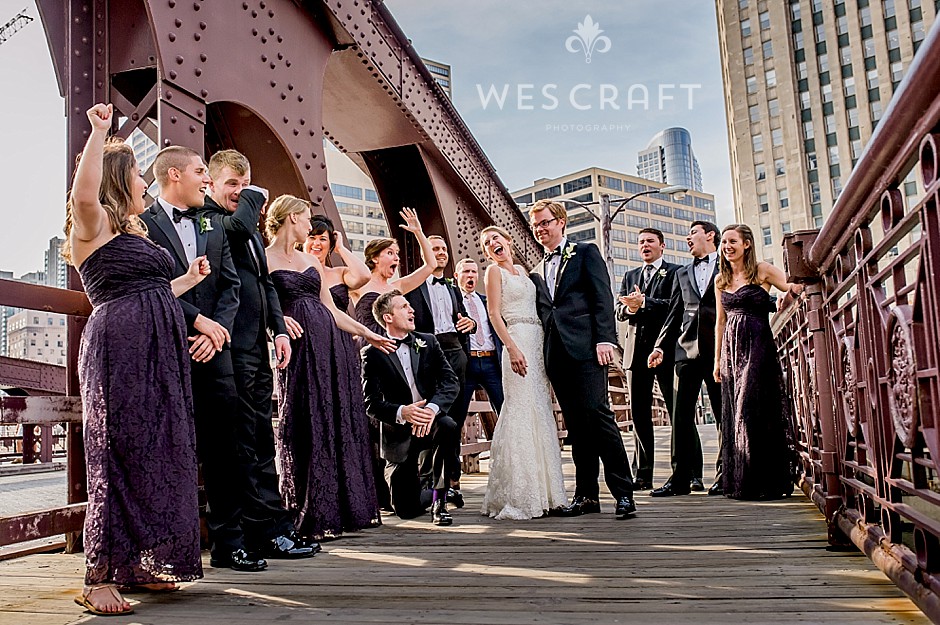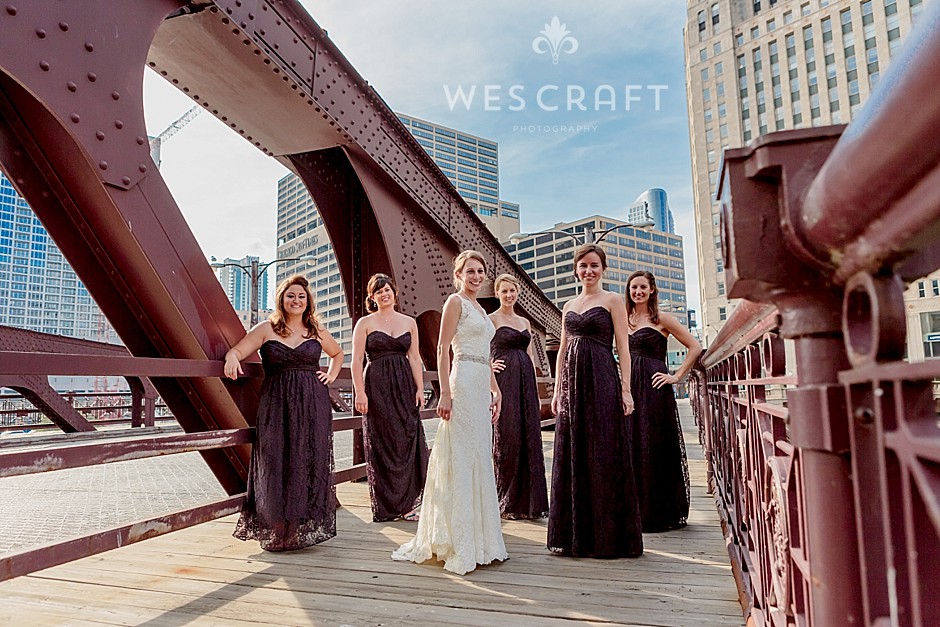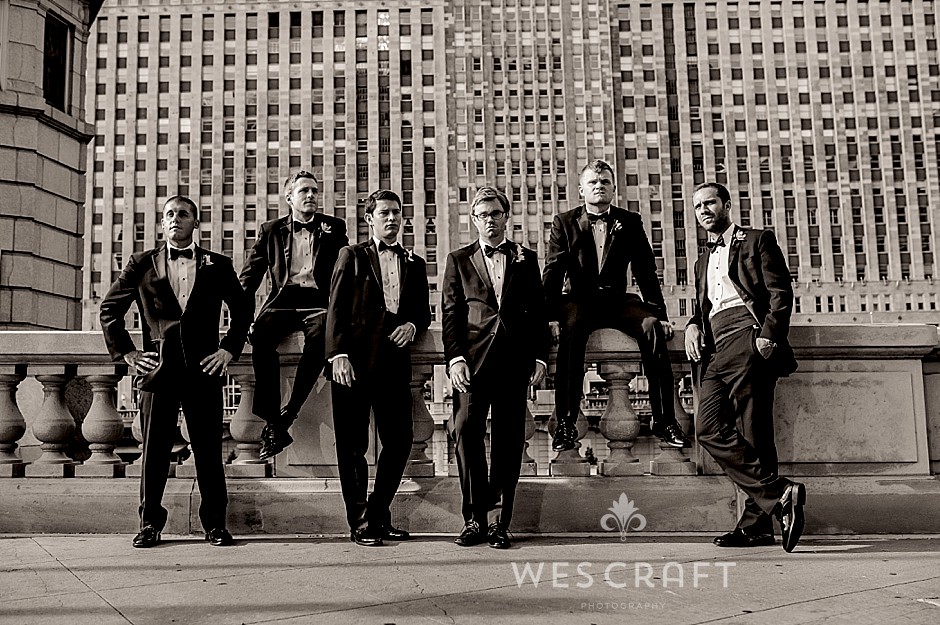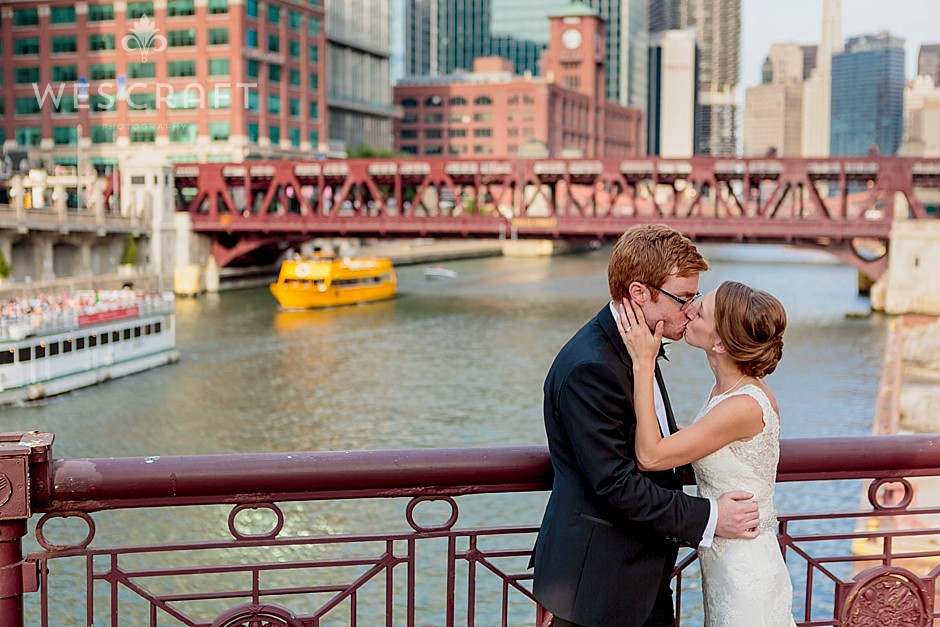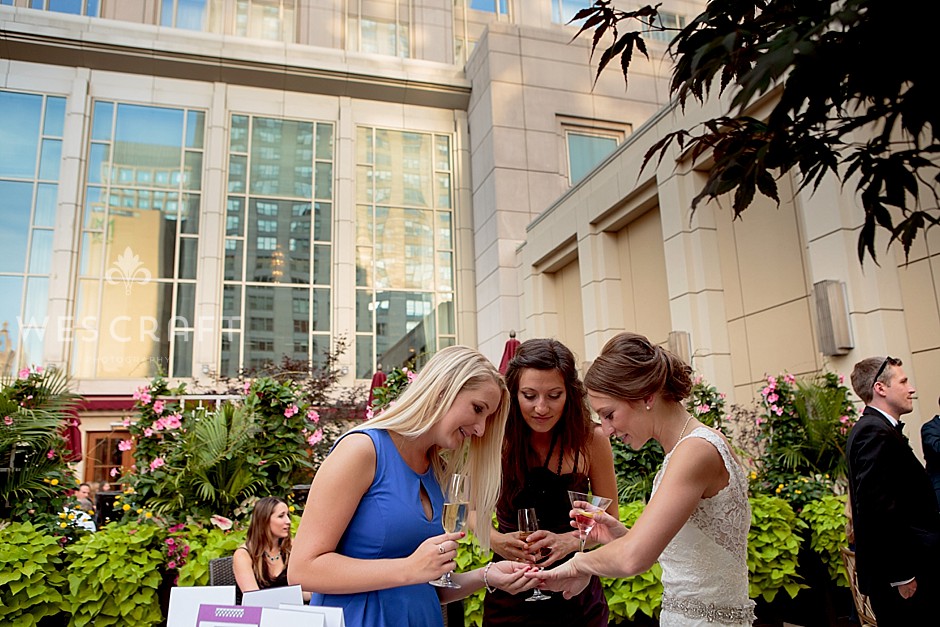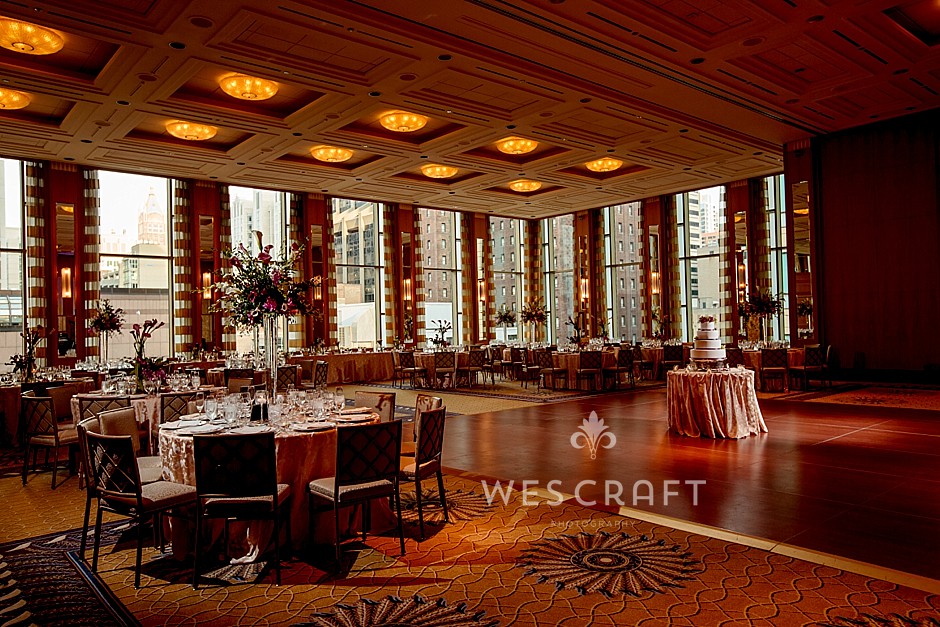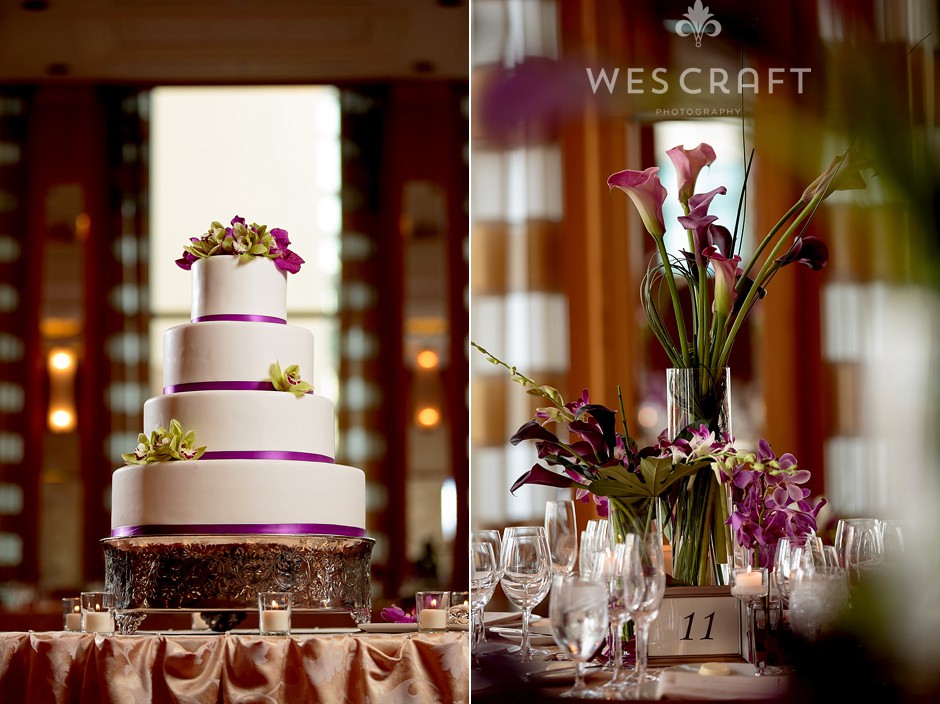 White on purple Cake from the catering staff at the Peninsula Hotel. http://chicago.peninsula.com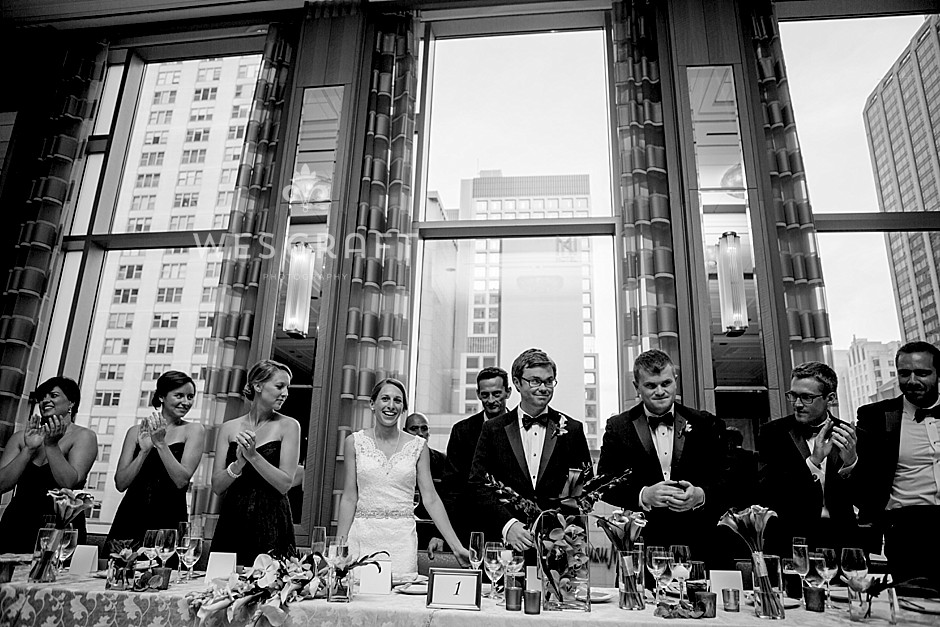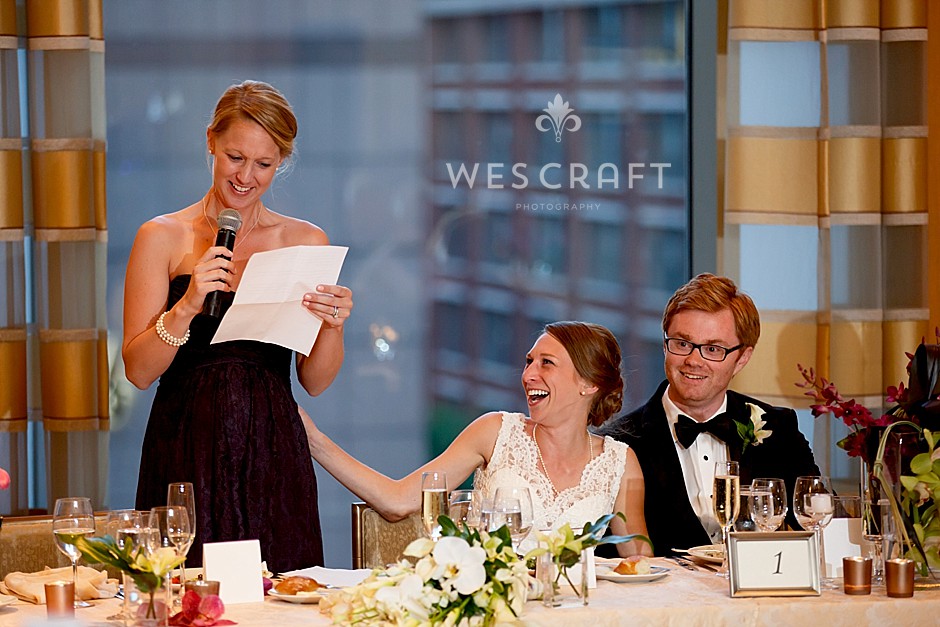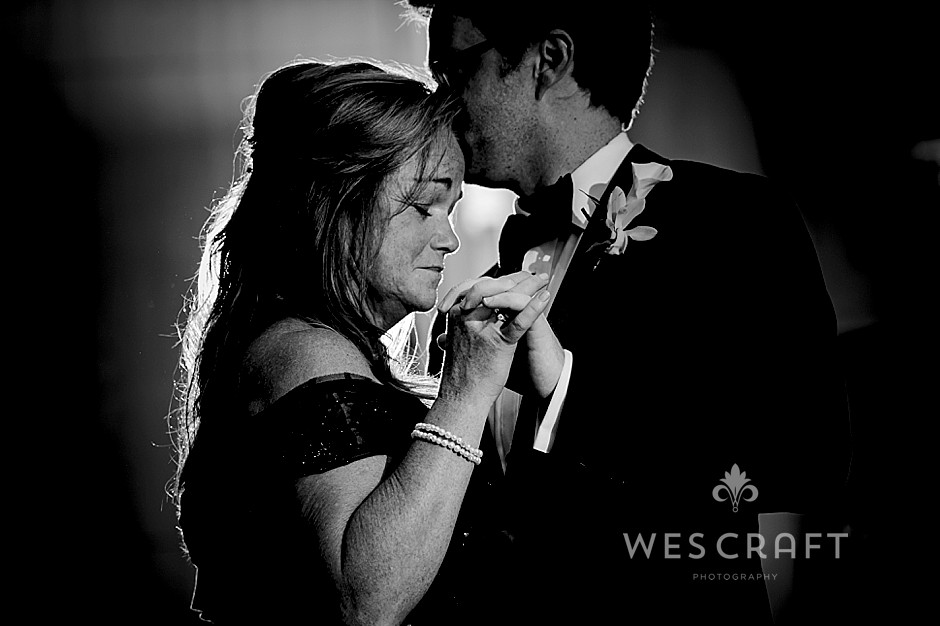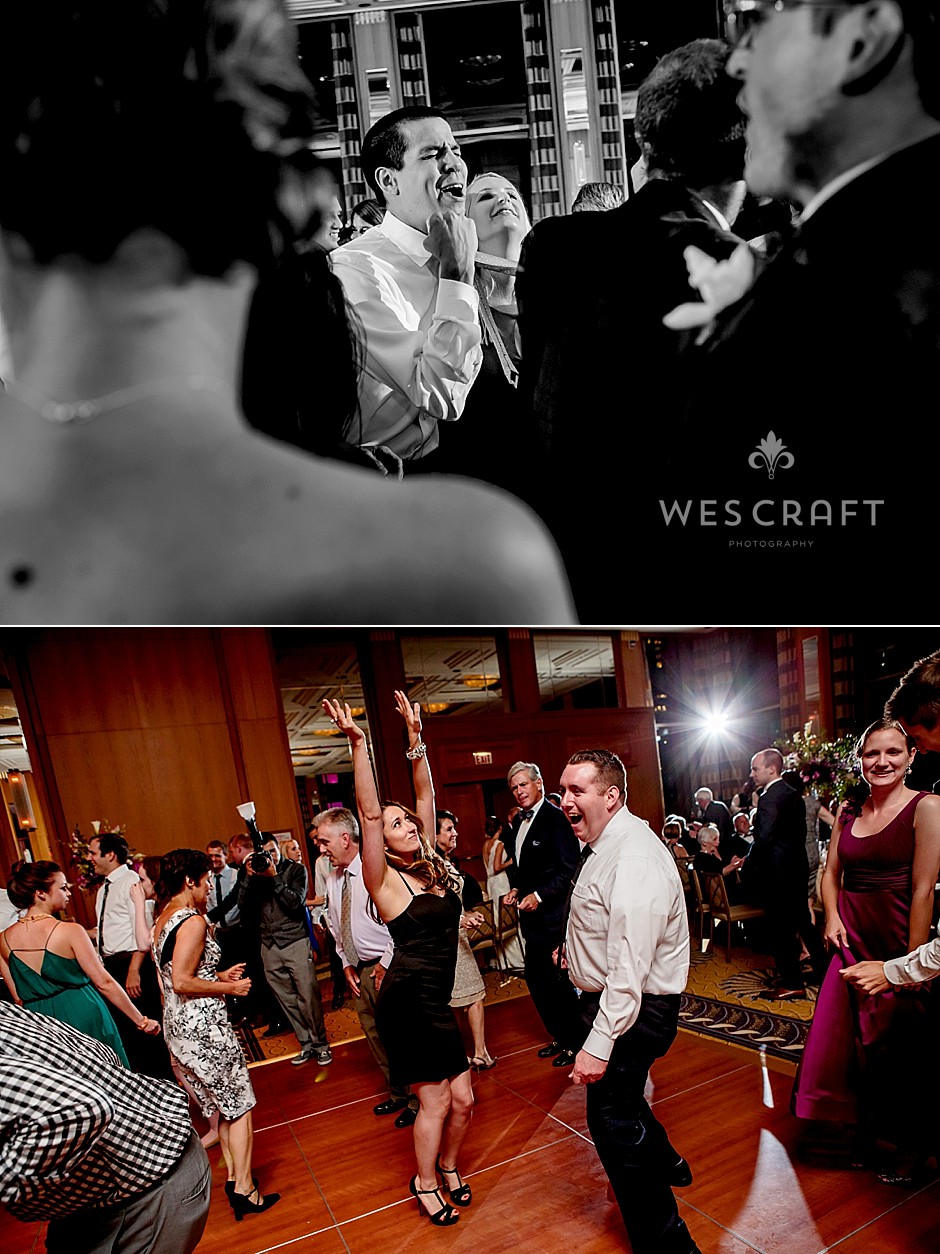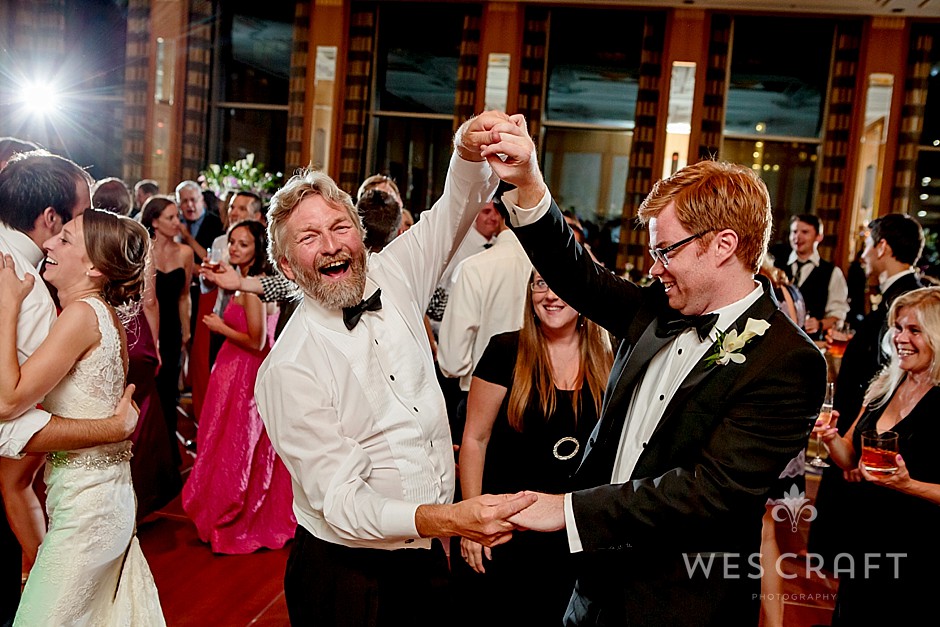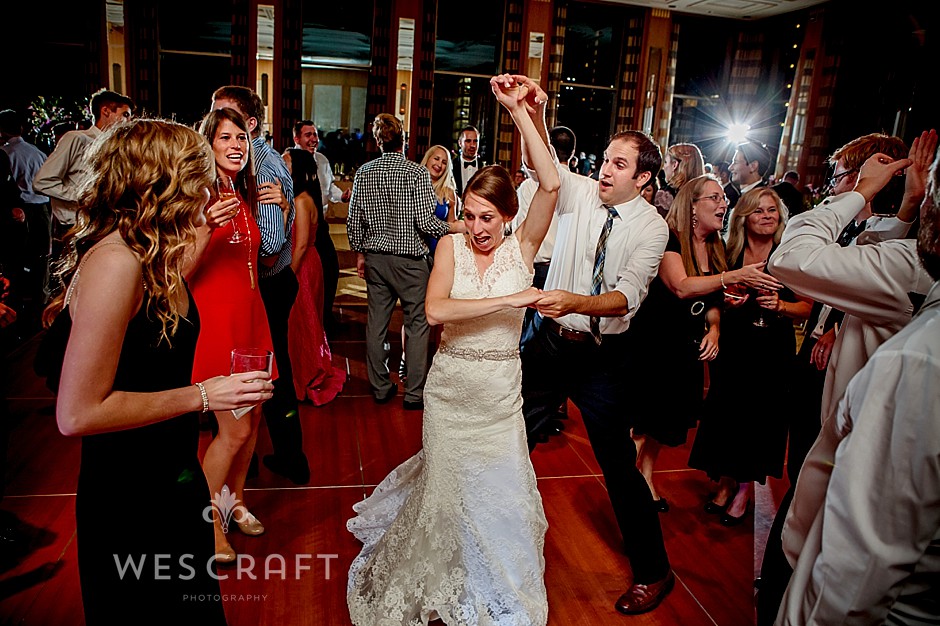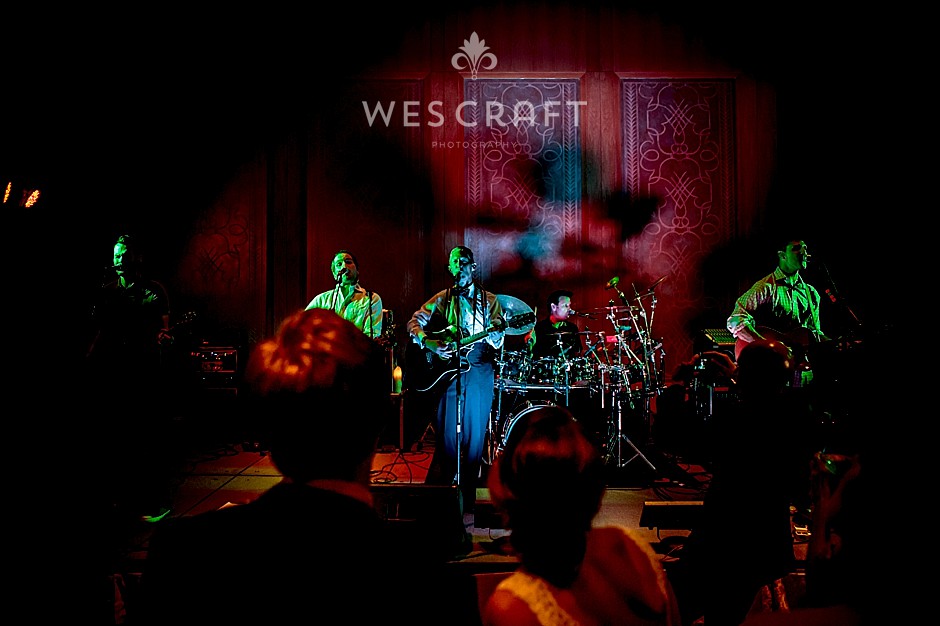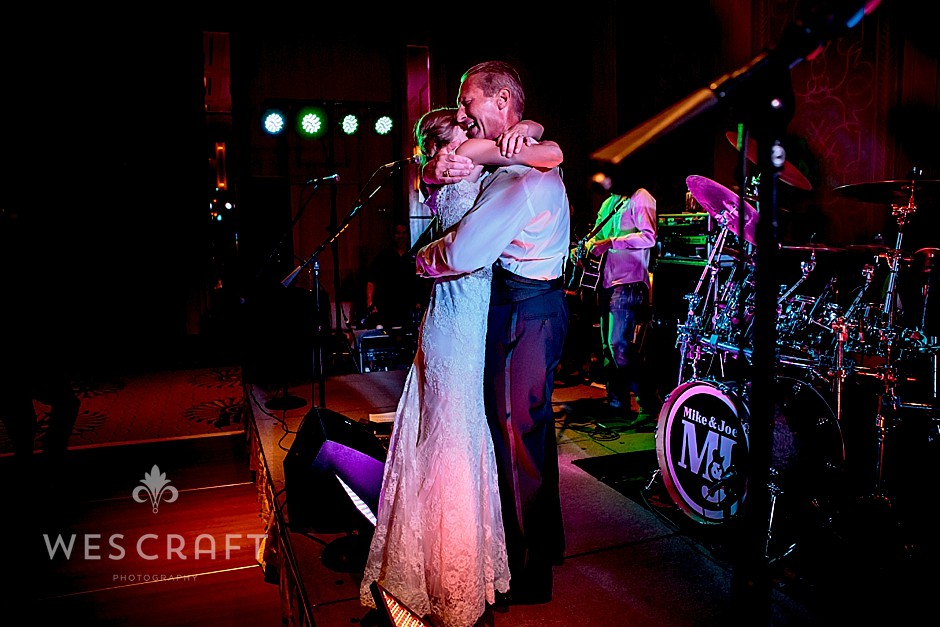 Have we mentioned how cool it was to have the father of the bride play a song with Chicago's very own Mike and Joe ? Such a great moment!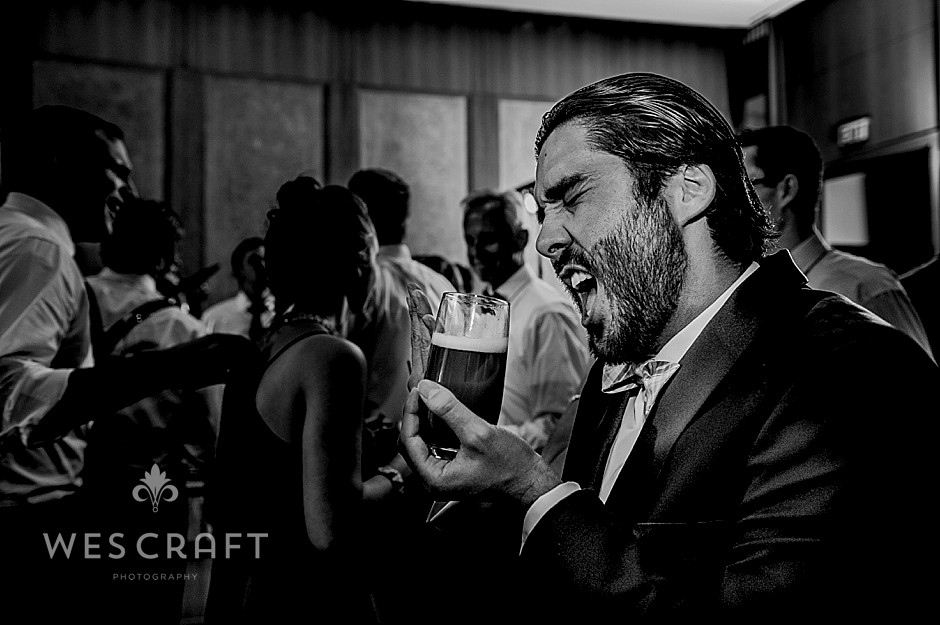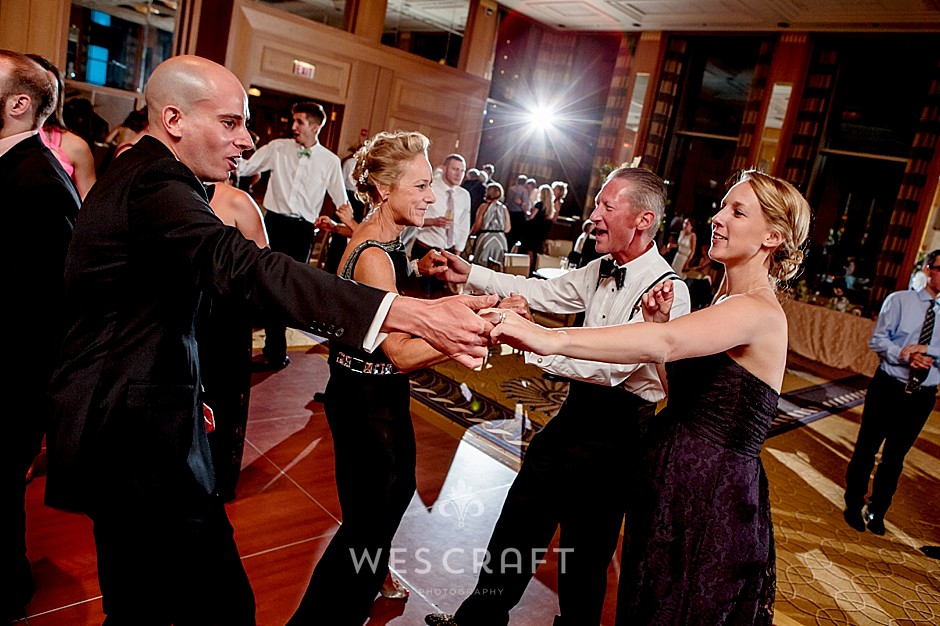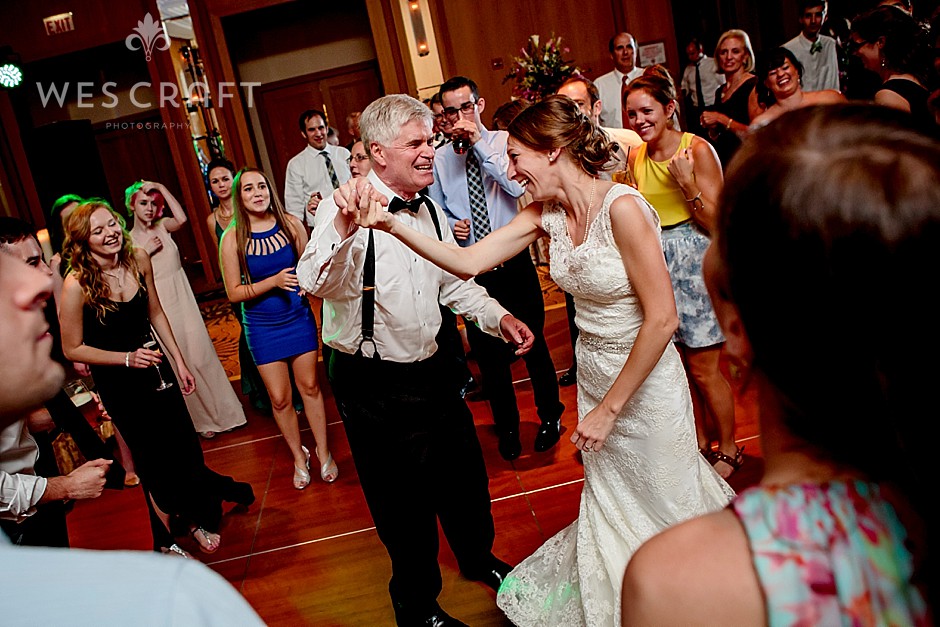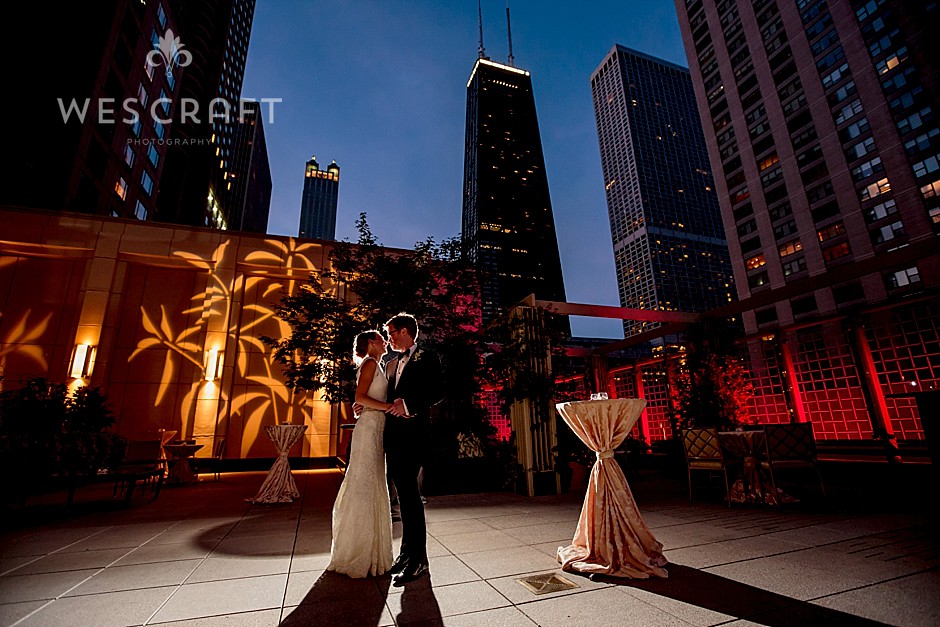 Here are some of Courtney & Sean's insights.
WCP: What are three adjectives that describe your wedding's vibe or theme?
C&S: Lively, epic, chic.
WCP: What is your best or favorite memory or moment of the wedding day?
C&S: My favorite part was when my dad got up to sing Mumford and Son's "I Will Wait" and play his guitar with our band. He had practiced all summer, even skyping with the band and then going to the local guitar store the week of the wedding to practice. I knew he was going to play a song, but I never expected it to be Mumford! I was so proud of him and also felt so touched that he would do all that for me. For that moment, the entire party shifted to watching him play and it was like a huge concert, with people calling him a super star. Now whenever I hear "I Will Wait" I always think of my dad playing. The band in general was also so great and one of the highlights of the night. We didn't want a classic wedding band but instead wanted more of a concert feel so having a cover band was definitely the right way to go and having Mike & Joe completely changed the feel of the wedding and made it in into an epic dance party all night long.
WCP: Do you have any advice for future brides as they plan their wedding? What would you do differently? What would you do exactly the same?
C&S: Ultimately, the wedding is in celebration of you and your partner. Families will have a lot of opinions and sometimes put their foot down on certain aspects, and while you might feel that the day becomes more about what they want instead of what you want, it will all come together in the end. It can get frustrating to try and please everyone involved and keep true to what you and your partner want, but I think families start to take over because they are so excited and it's ultimately out of love. Giving family members specific tasks is always a good way to make them feel involved!
WCP: Where did you honeymoon? Would you recommend it? Why or why not?
C&S: We went to three major cities in Europe–Paris, London, and Rome. Since Sean had never been abroad, we figured that once we were there we should see as much as we could. And while it was definitely worth taking two weeks to travel around Europe, it was exhausting to cover three cities with a ton of major attractions. We basically did not have any downtown and by the time we got to Rome, we were so tired from walking around every day and always doing something that we had to take more frequent breaks and afternoon naps! I think if we did it again, we would try to do one week of site-seeing and then another week at a resort where we could just relax and have some nice down time where we didn't feel pressured to be doing or seeing something every day.