Locations: Lemont, Monte Bello Estate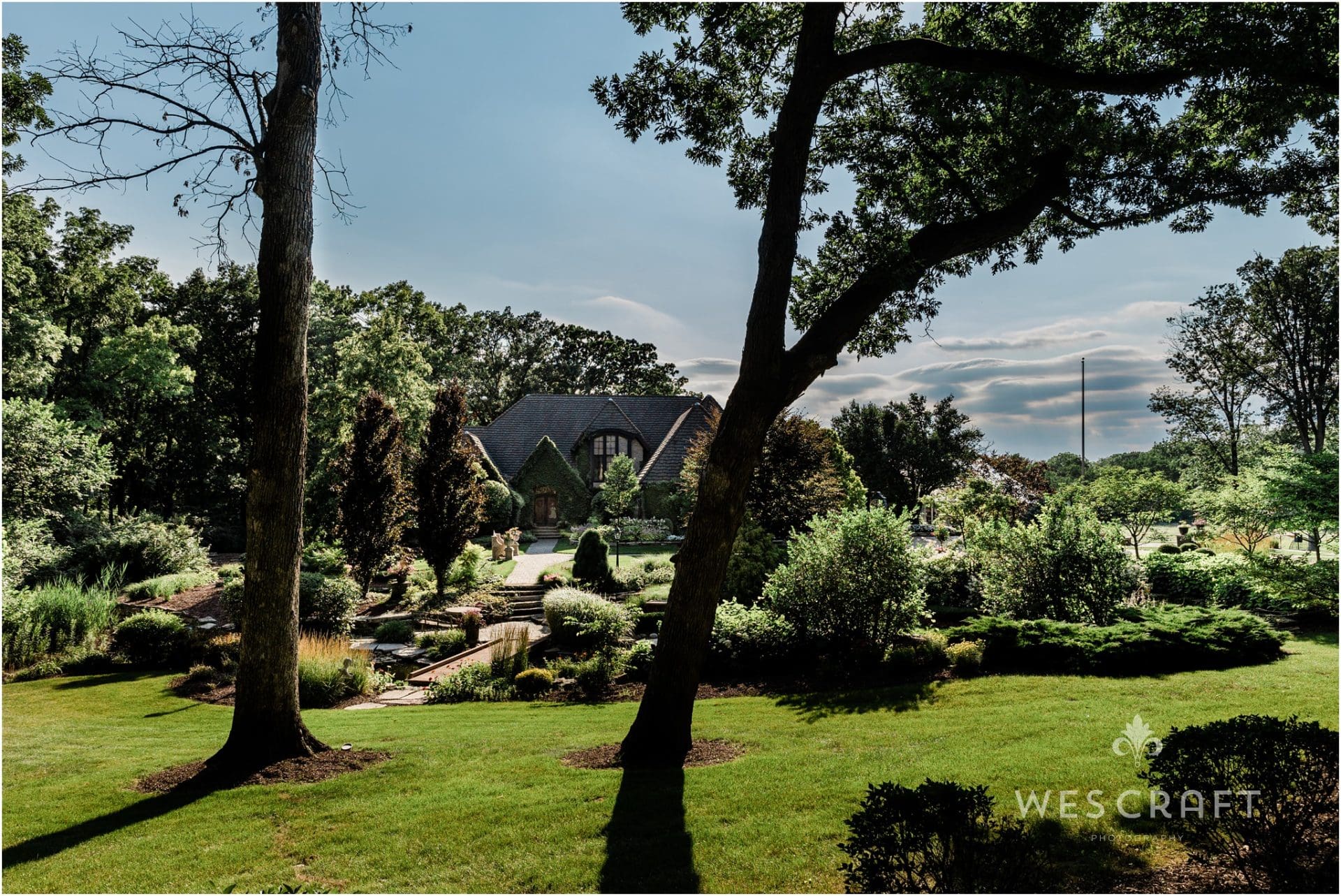 Sam & Nicole's day involved large wedding parties with high energy. We recommend having a first look when your event is entirely in one location so that you can enjoy cocktail hour after your ceremony.  Sam and Nicole however decided not to see each other beforehand.
This challenged us to capture all their family, wedding party, and couple's photos during cocktail hour. We welcome challenge.
With this being a mid-summer wedding, we were able to make up some more bride and groom shots later in the evening between dinner courses.  By late summer it's getting dark by the start of your reception so that won't be an effective option for any other time of year.
One sneaky upside to their choice was that they allowed more pre-ceremony time to work with smaller sub-sets of people like family members and attendants.  Instead of having our bride and groom together we had a lot time with Nicole alone for extra bridal portraits, photos with her mother, sisters, with her bridesmaids, etc. For our groom Sam it was the same. We spent over an hour roaming around with the groomsmen, Sam's family (he had lots of siblings!), etc.
As a team of 2 skilled photographers we were doing this with each side simultaneously and had to keep the groups separate so that we didn't have an accidental sighting. So, while it was tricky logistically, we pulled it all off swimmingly!
OK, to the photos! Enjoy the details, portraits, and candid moments from Sam & Nicole's Monte Bello Estate wedding!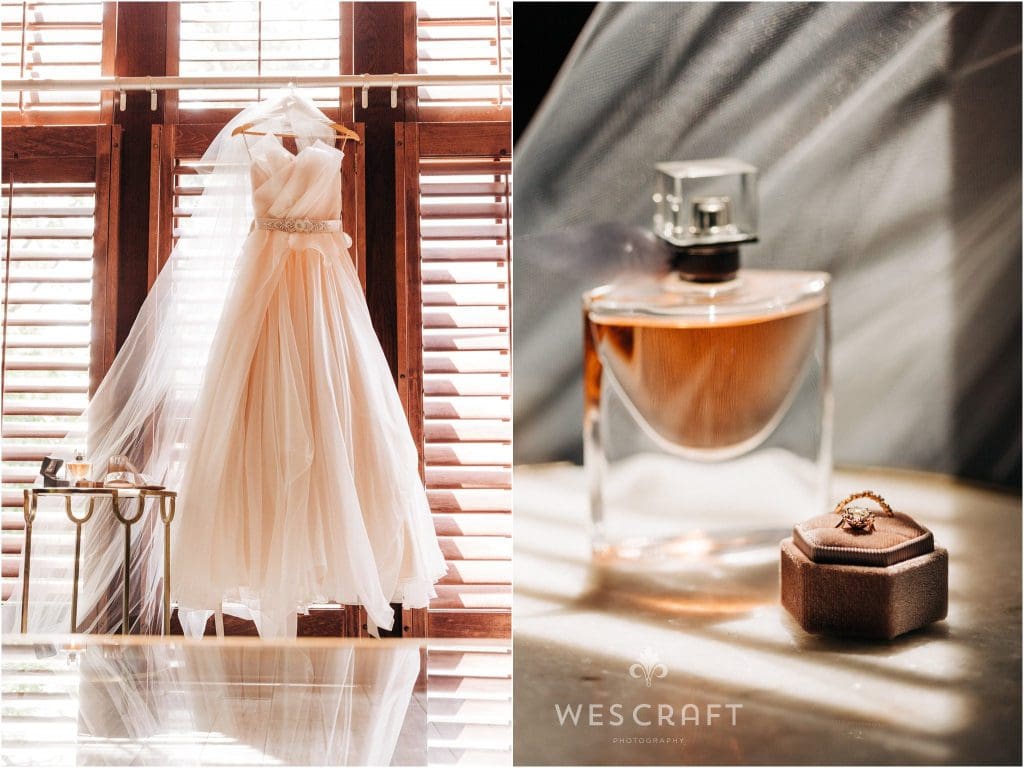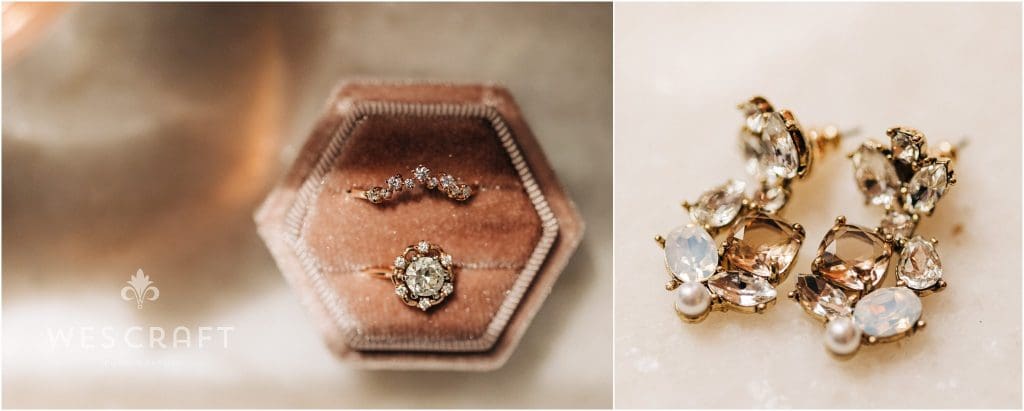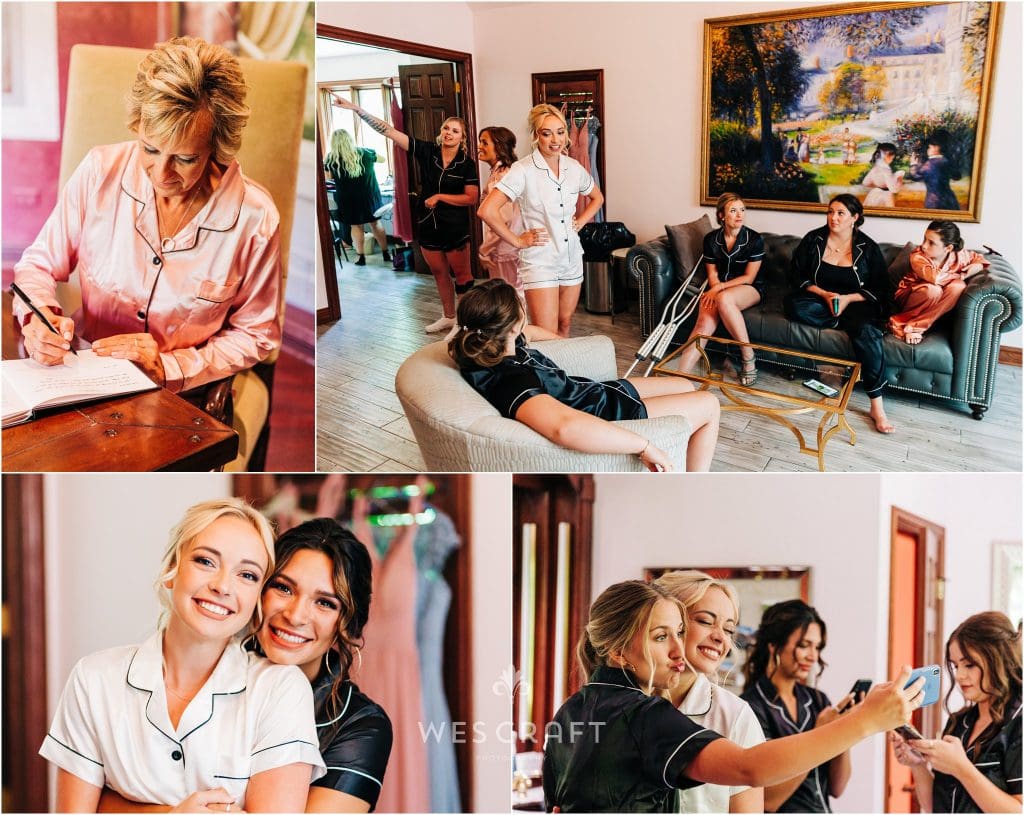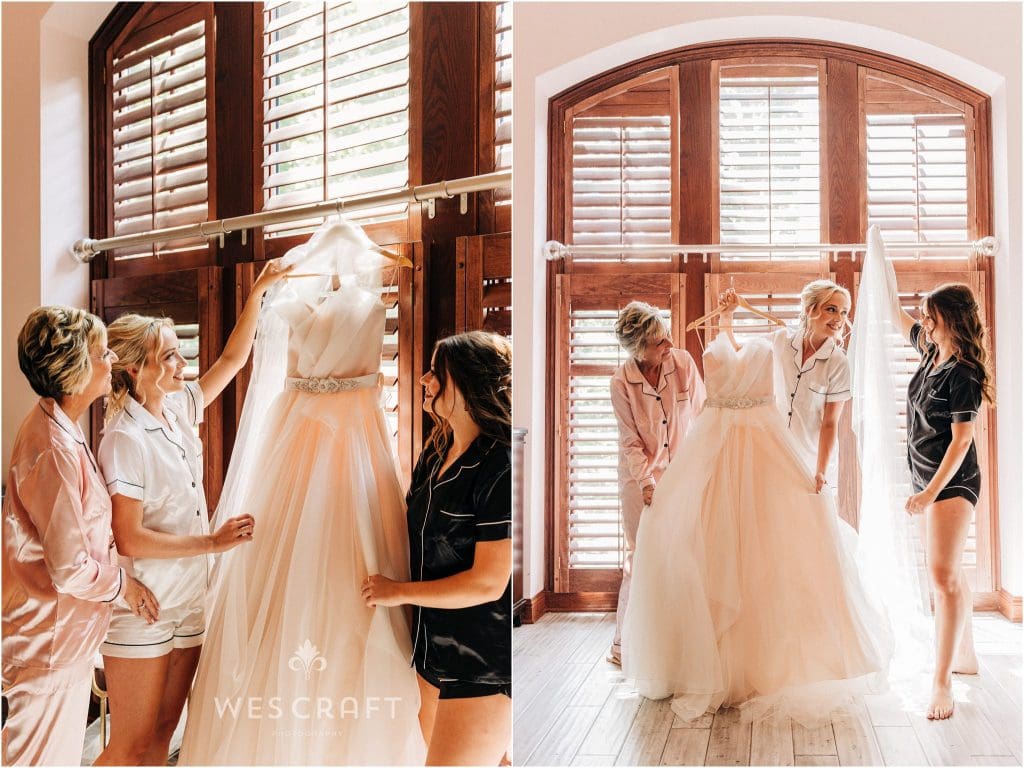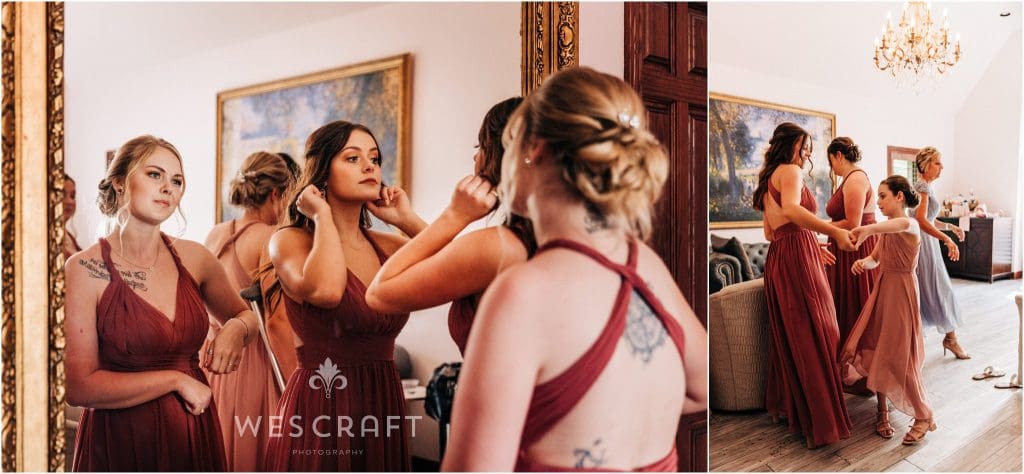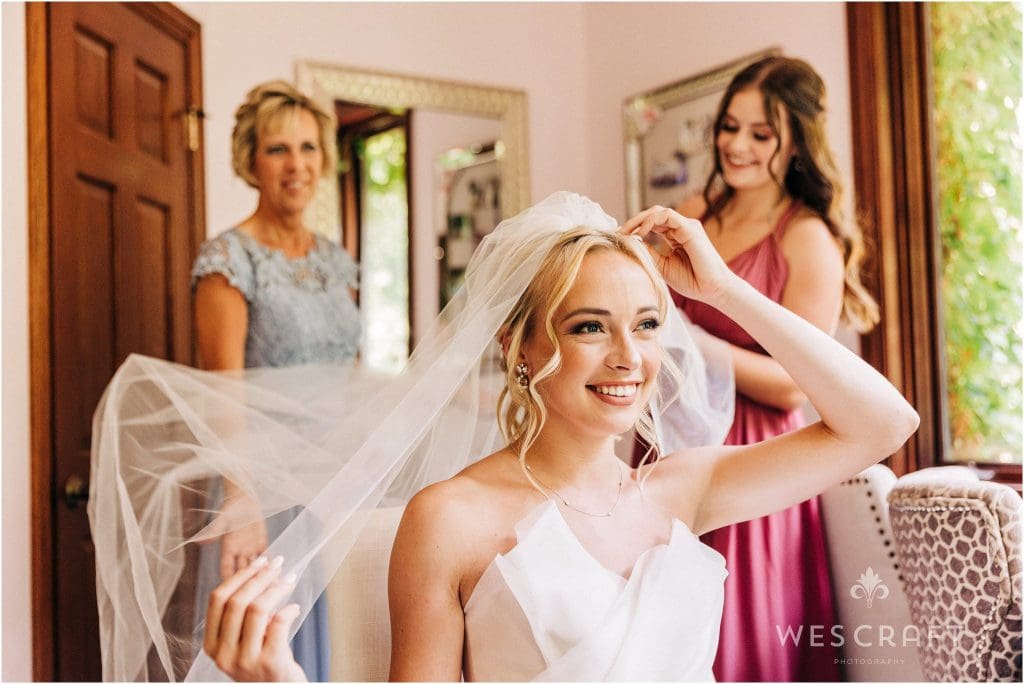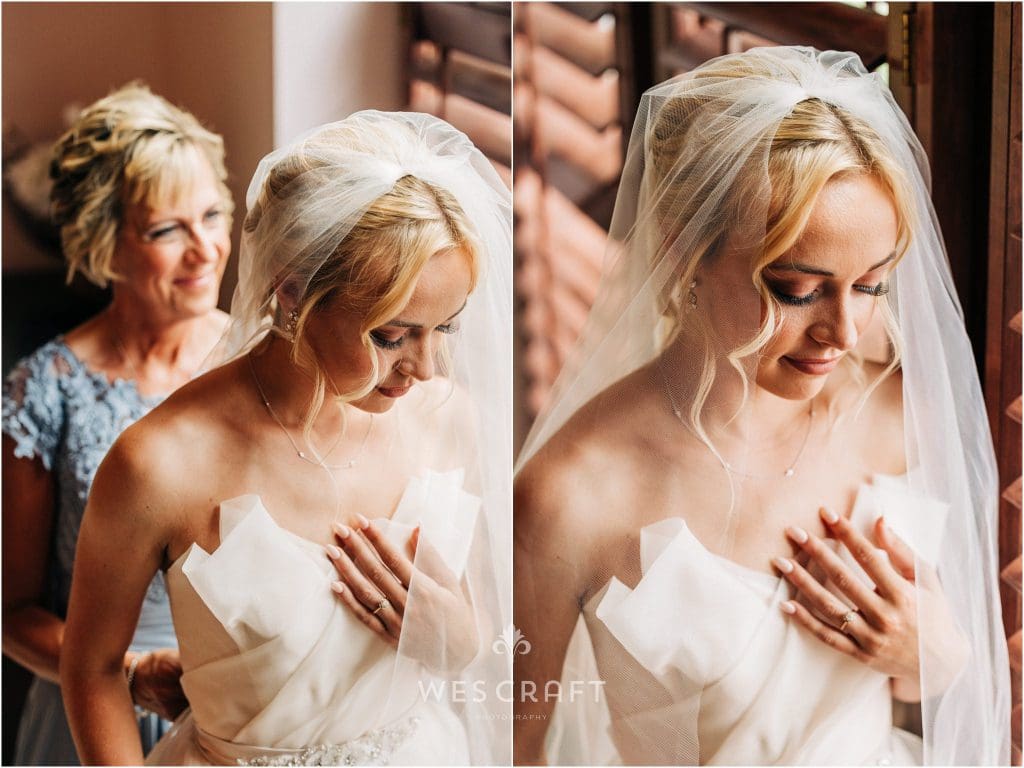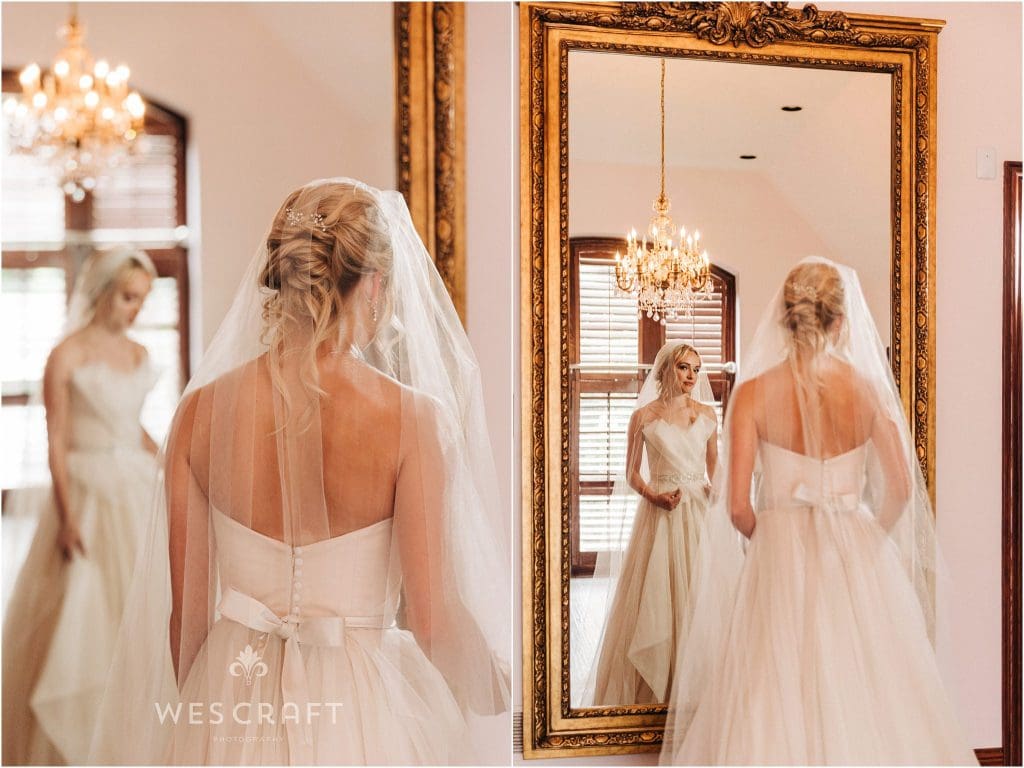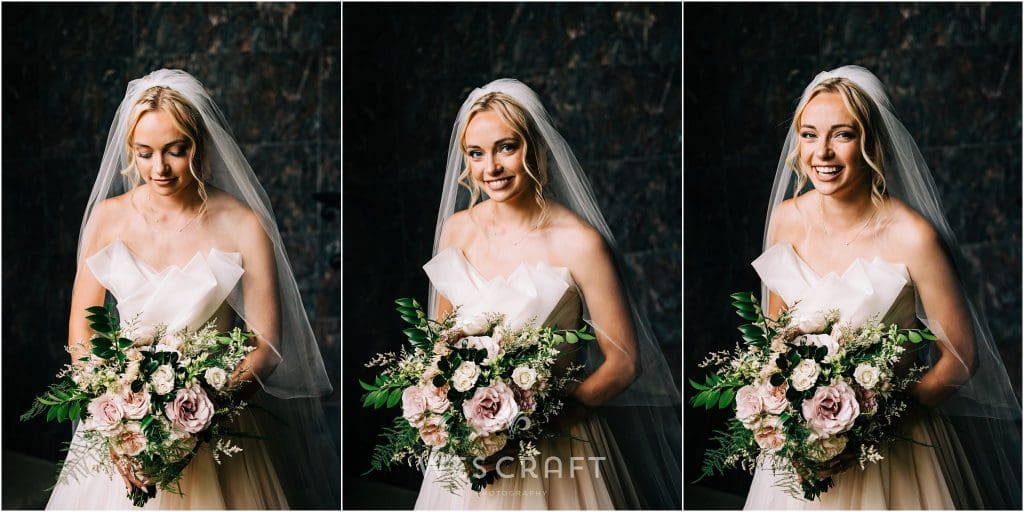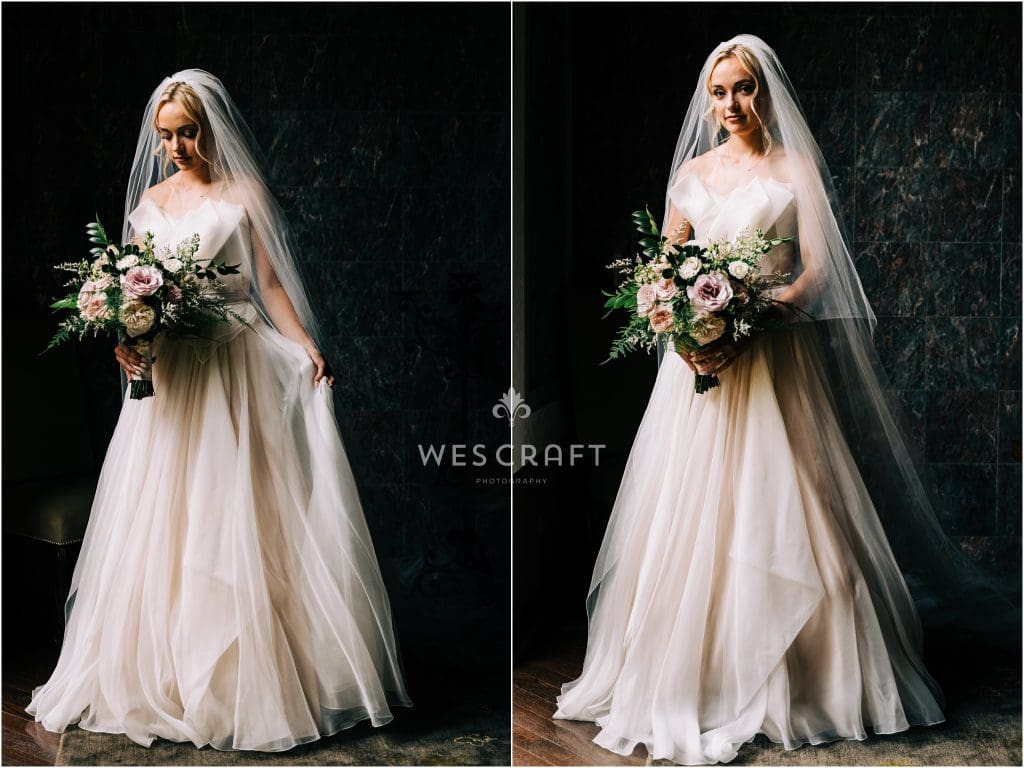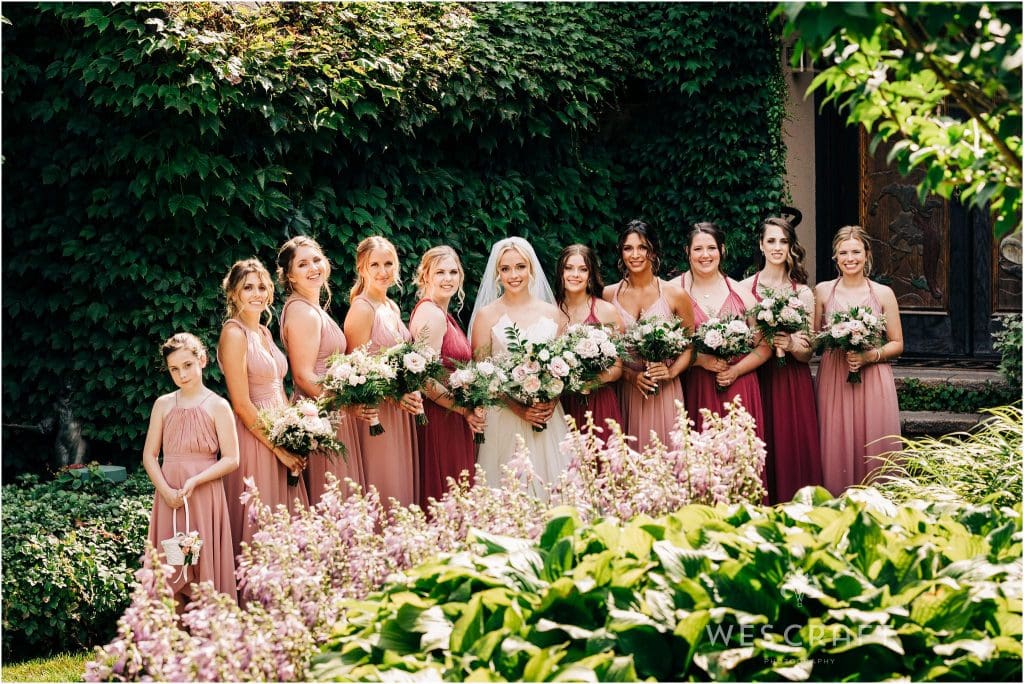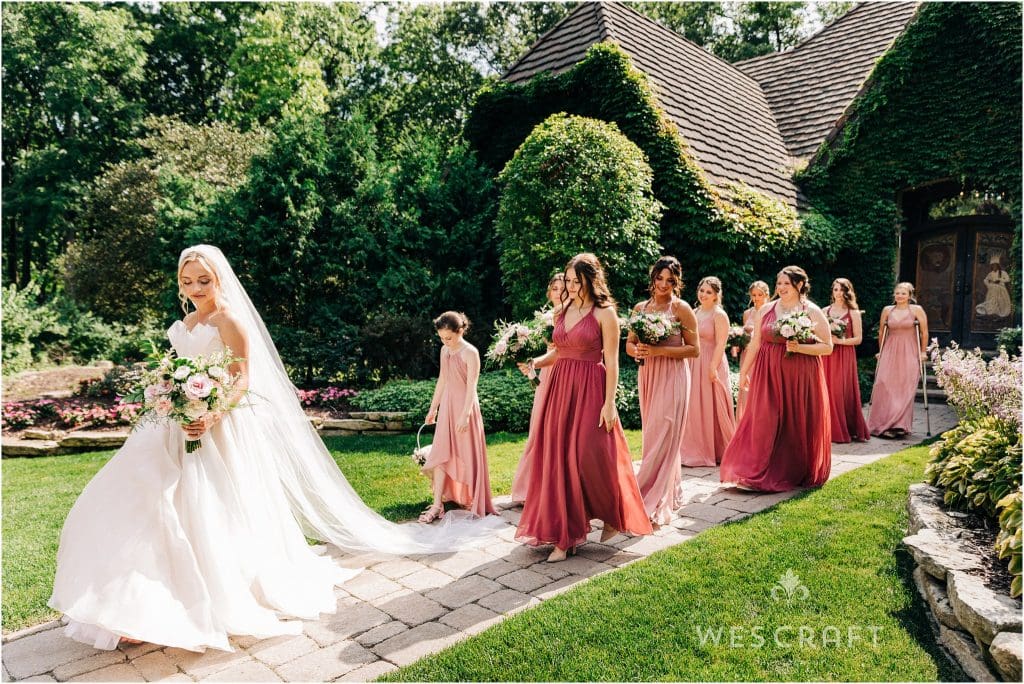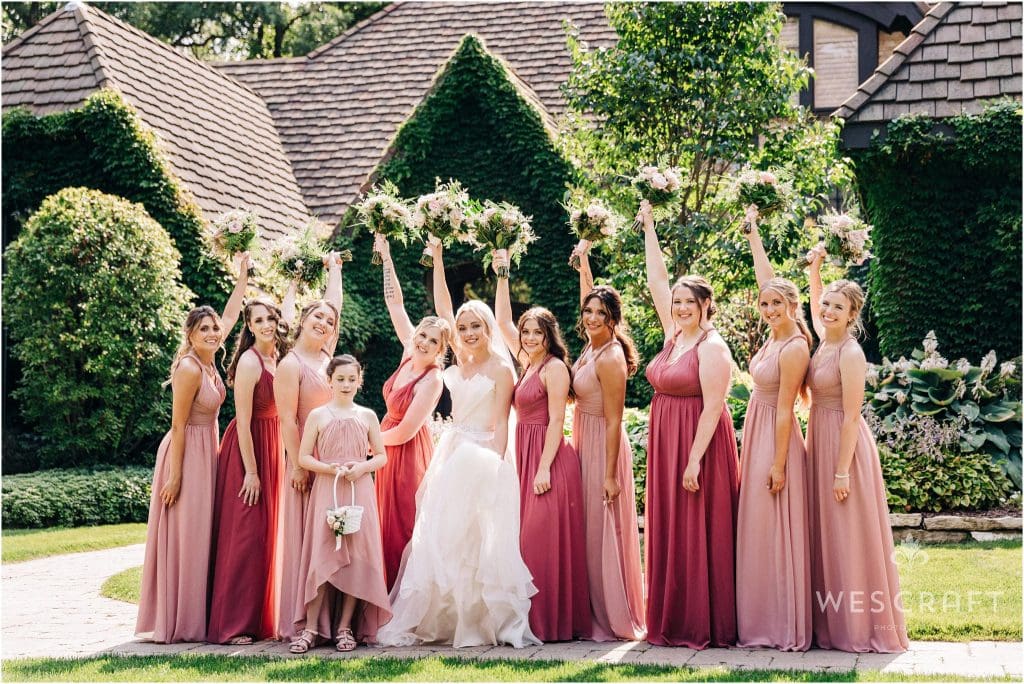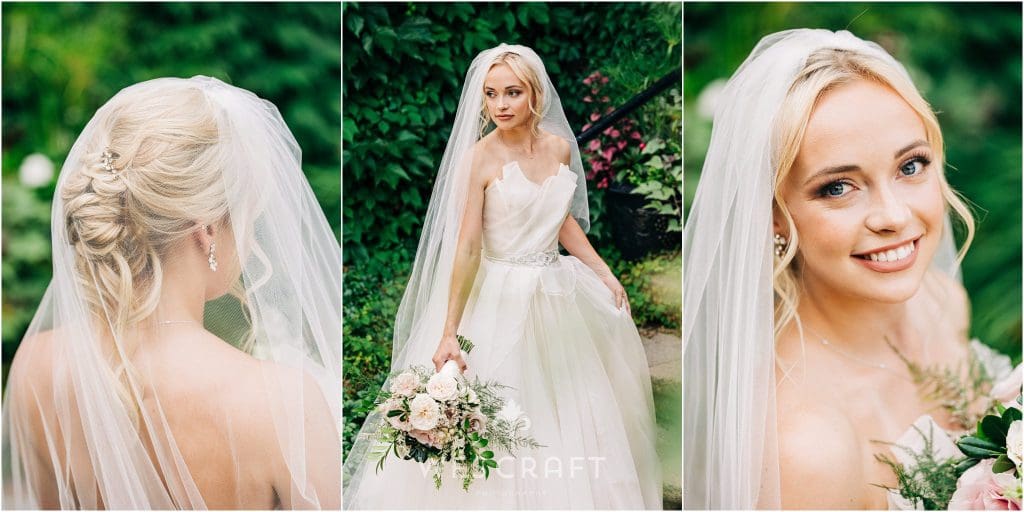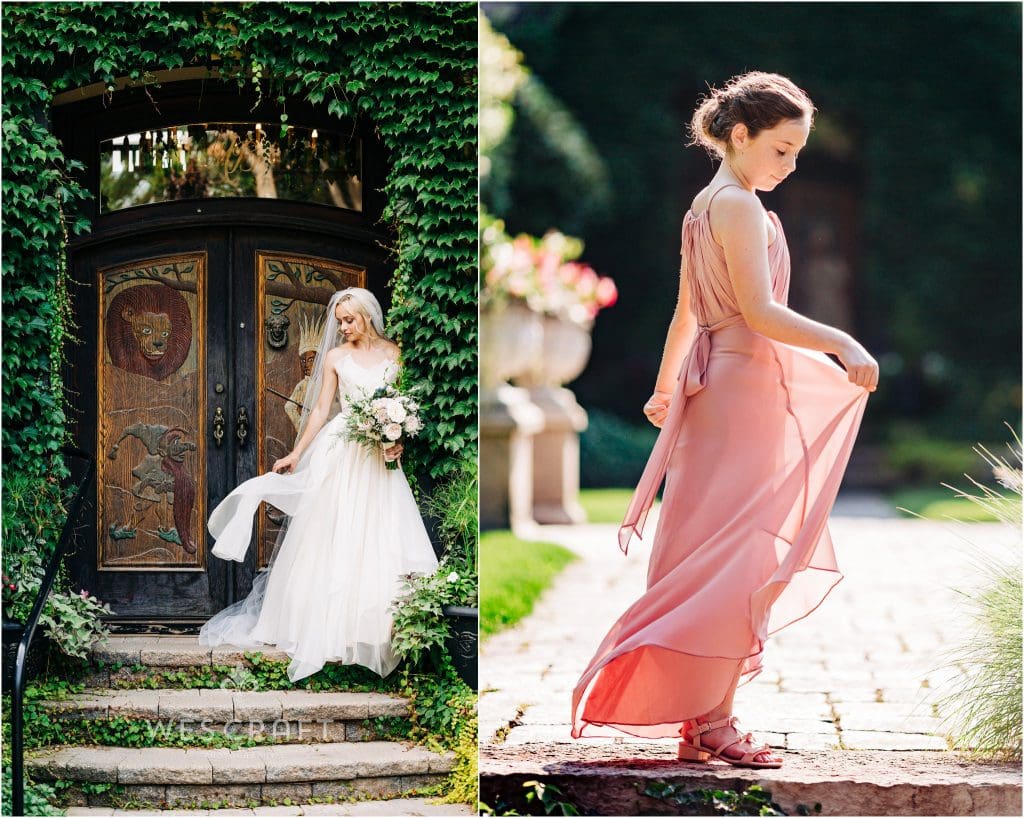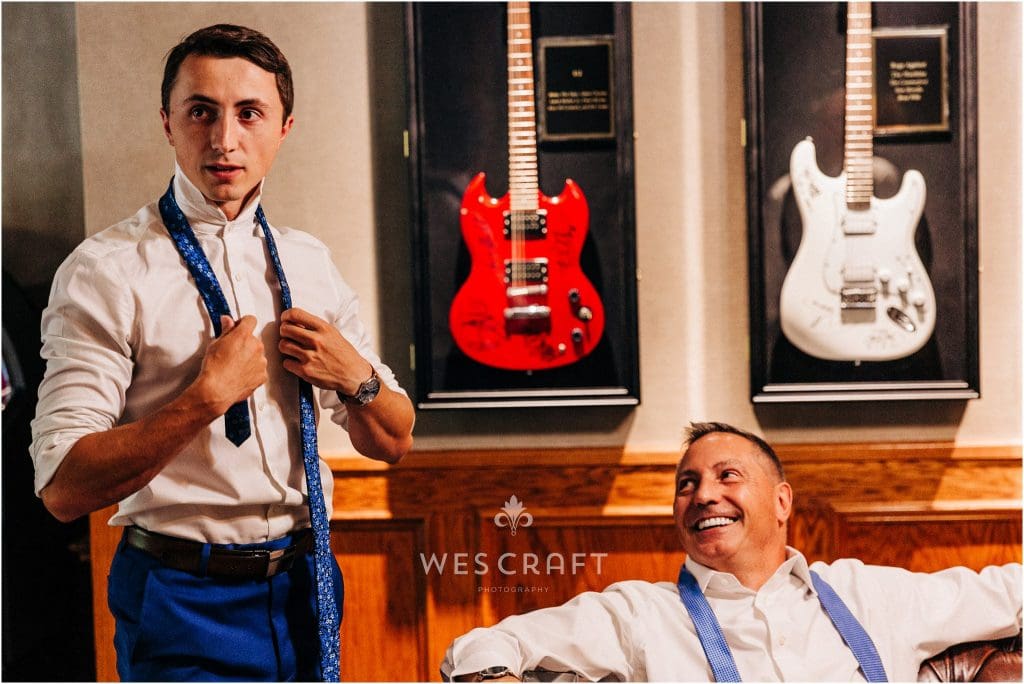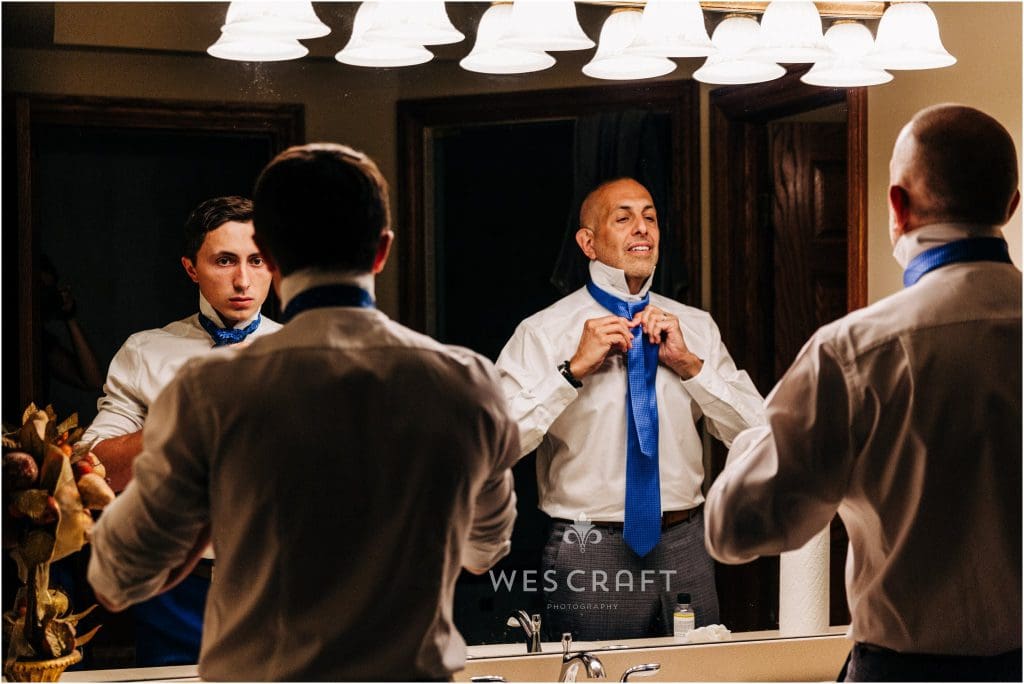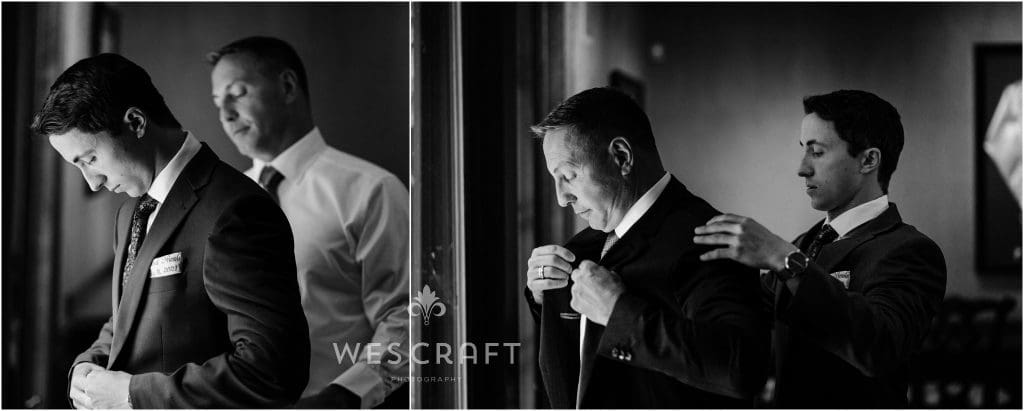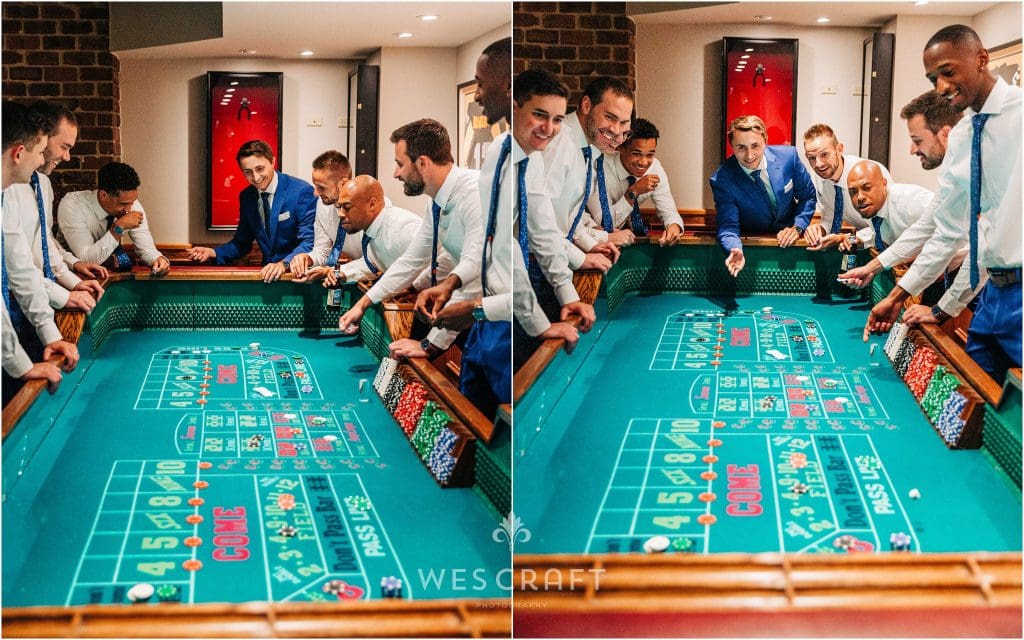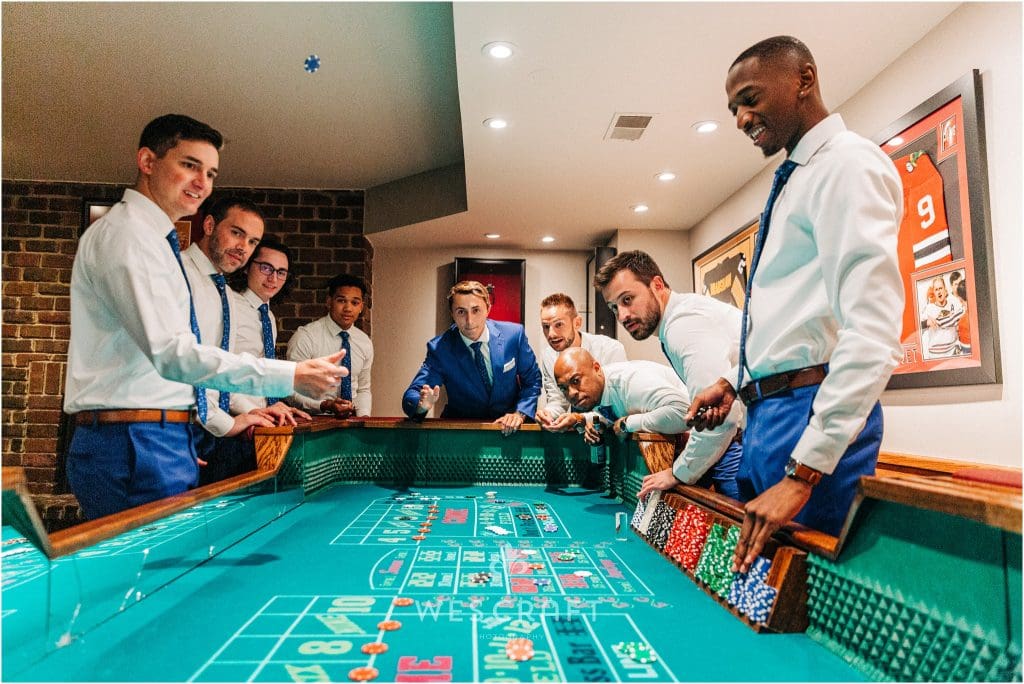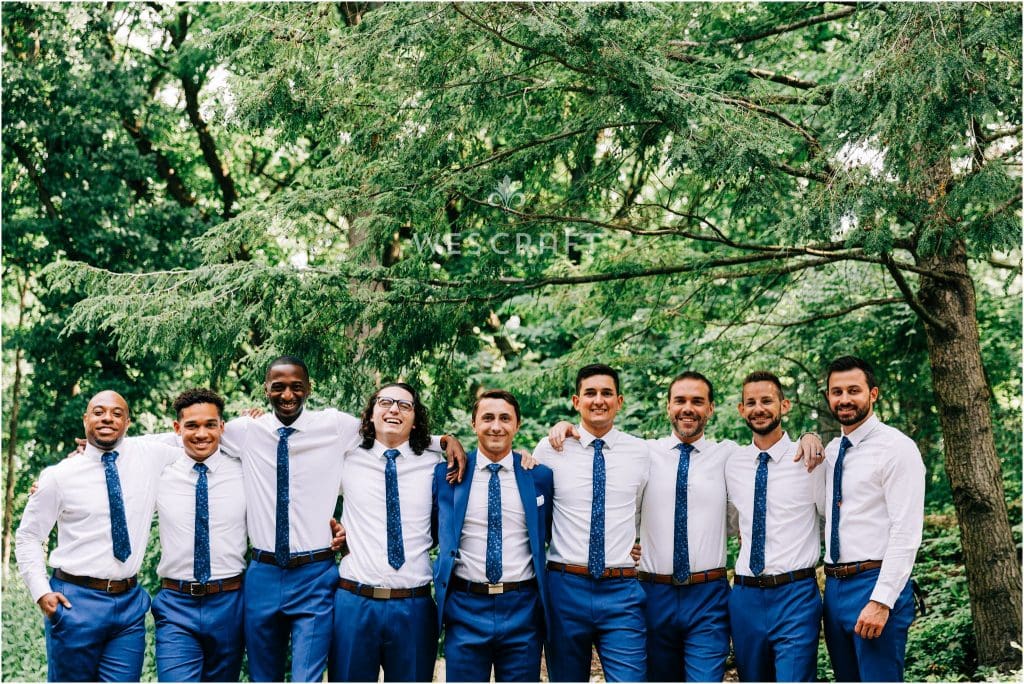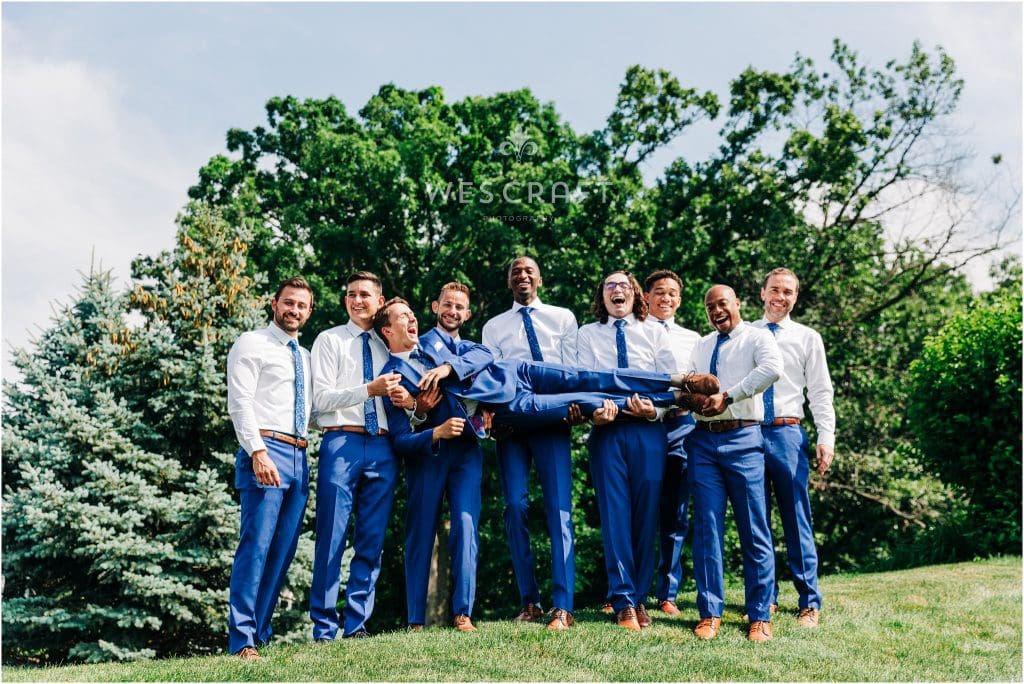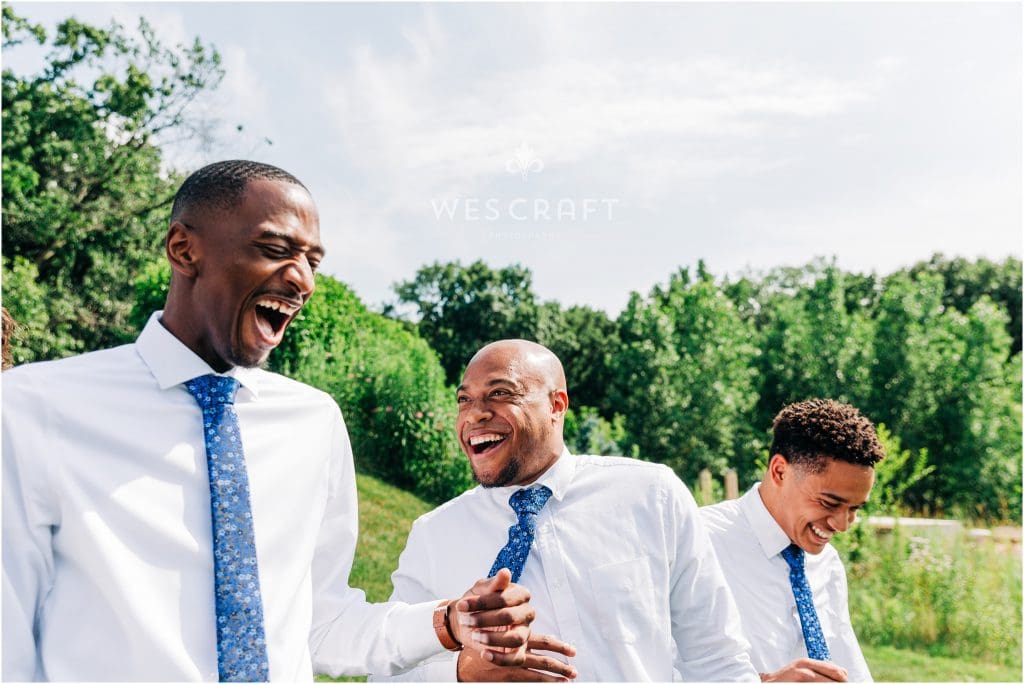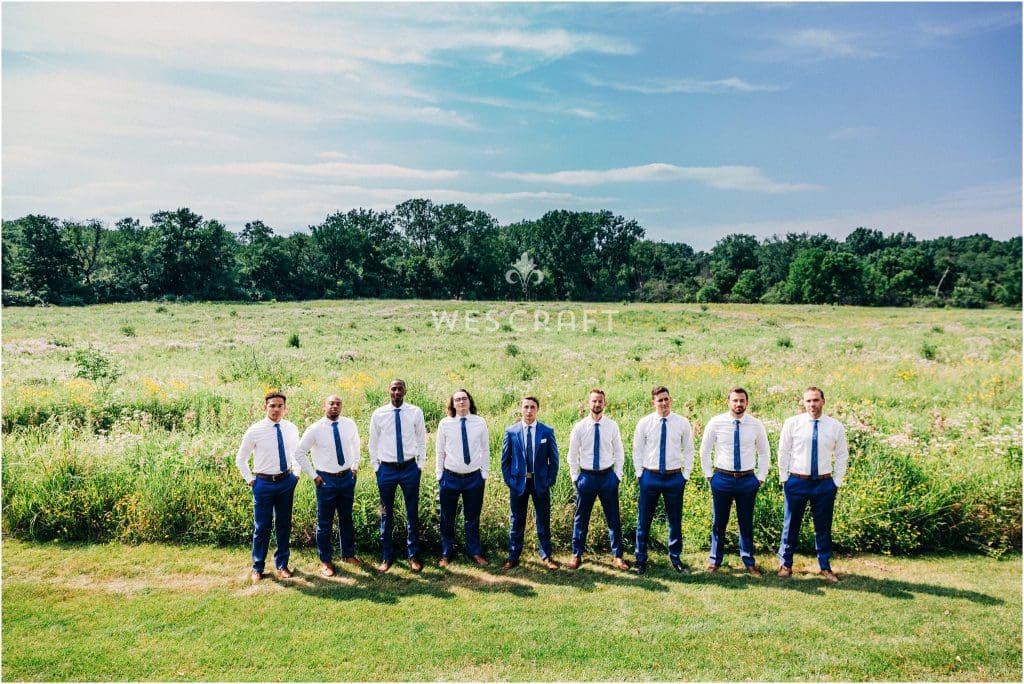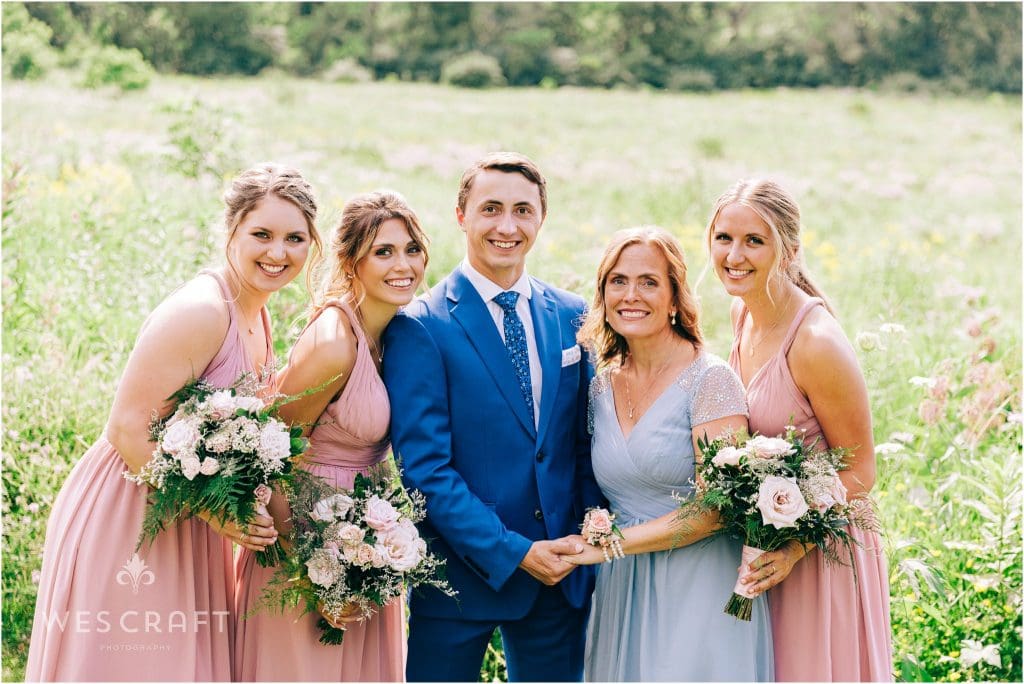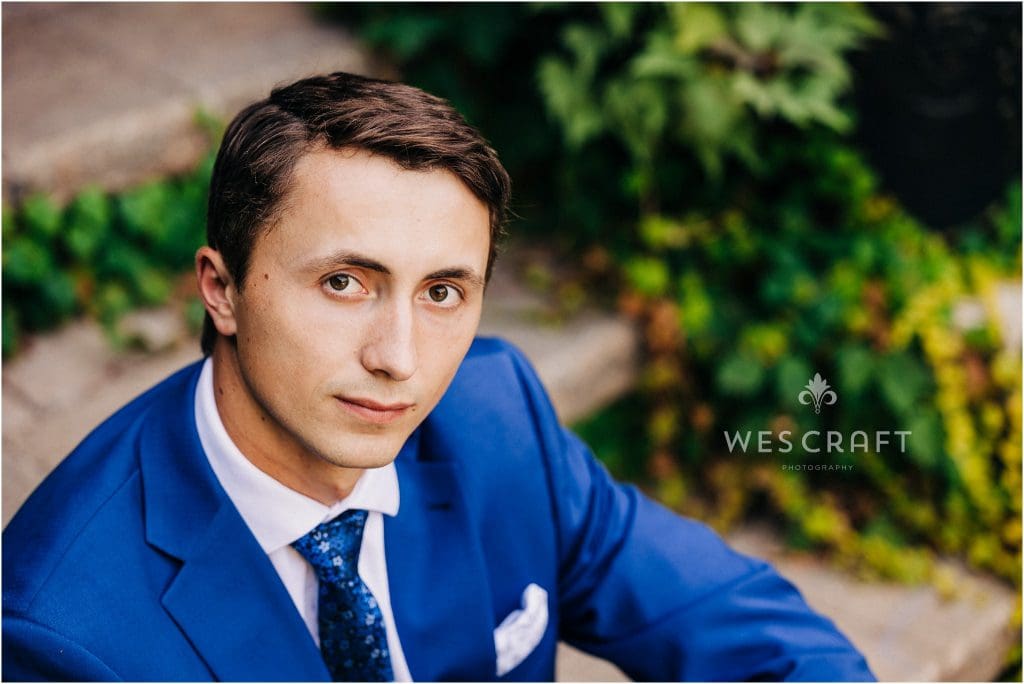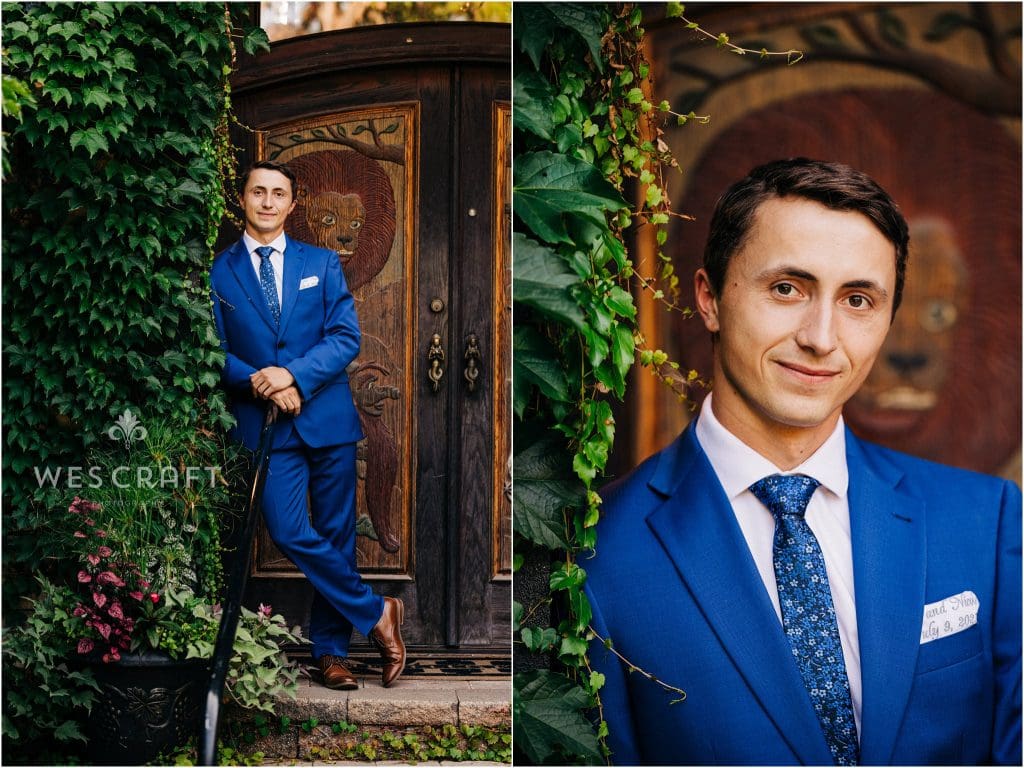 And now it's time for the ceremony! Did you know that Monte Bello Estate used to be called Narnia Estate? It was originally named after C.S. Lewis' beloved children's classic "The Chronicles of Narnia".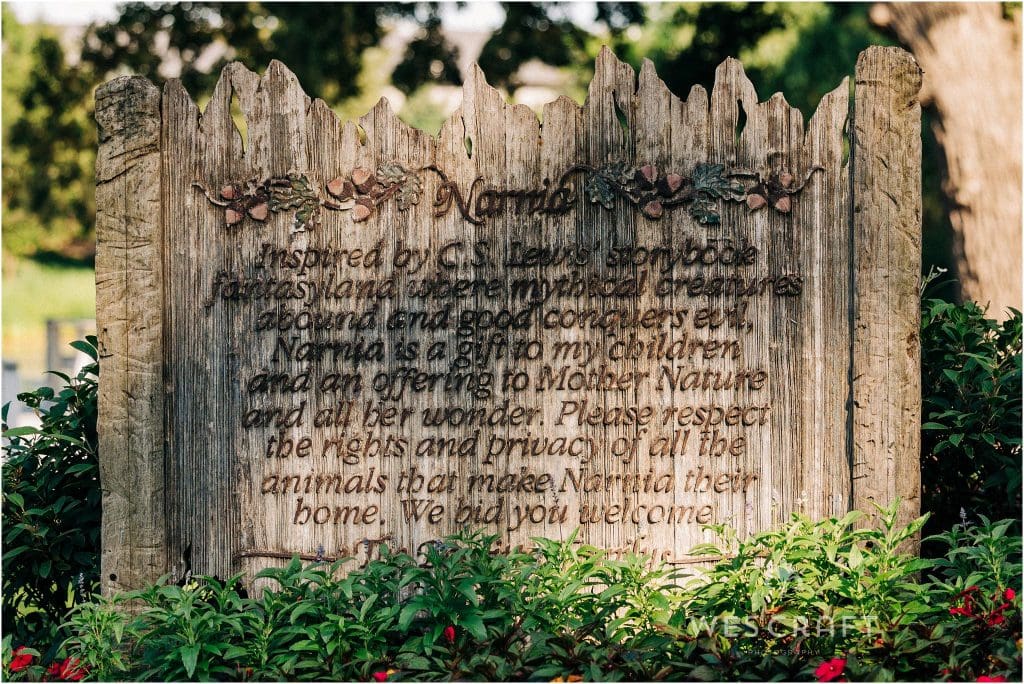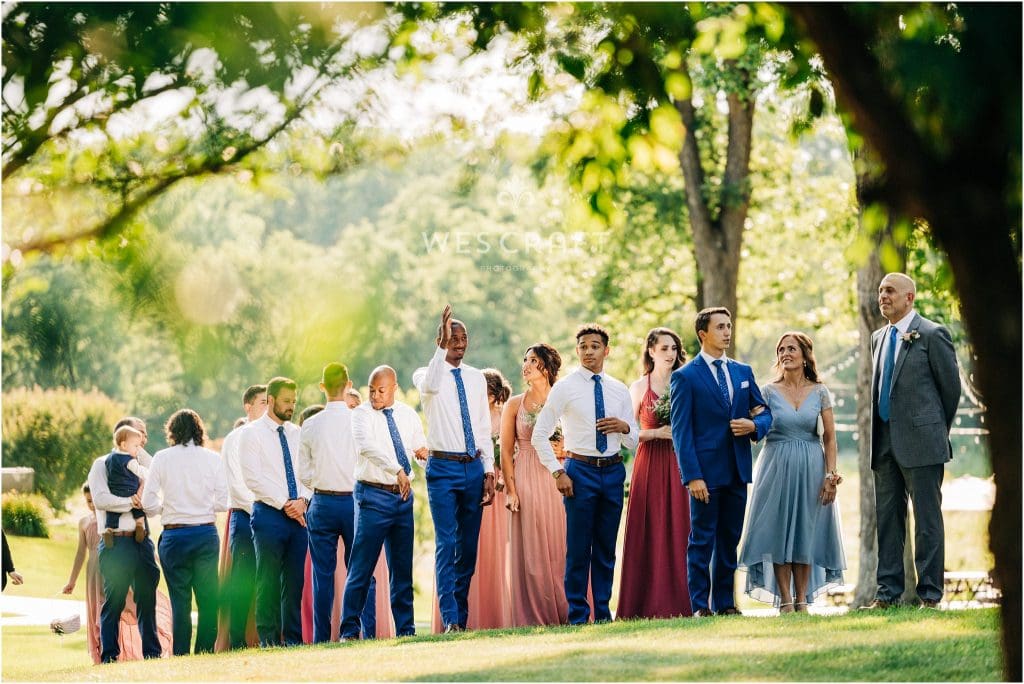 We're all about candid photos of your guests, your friends, and family enjoying the day with you.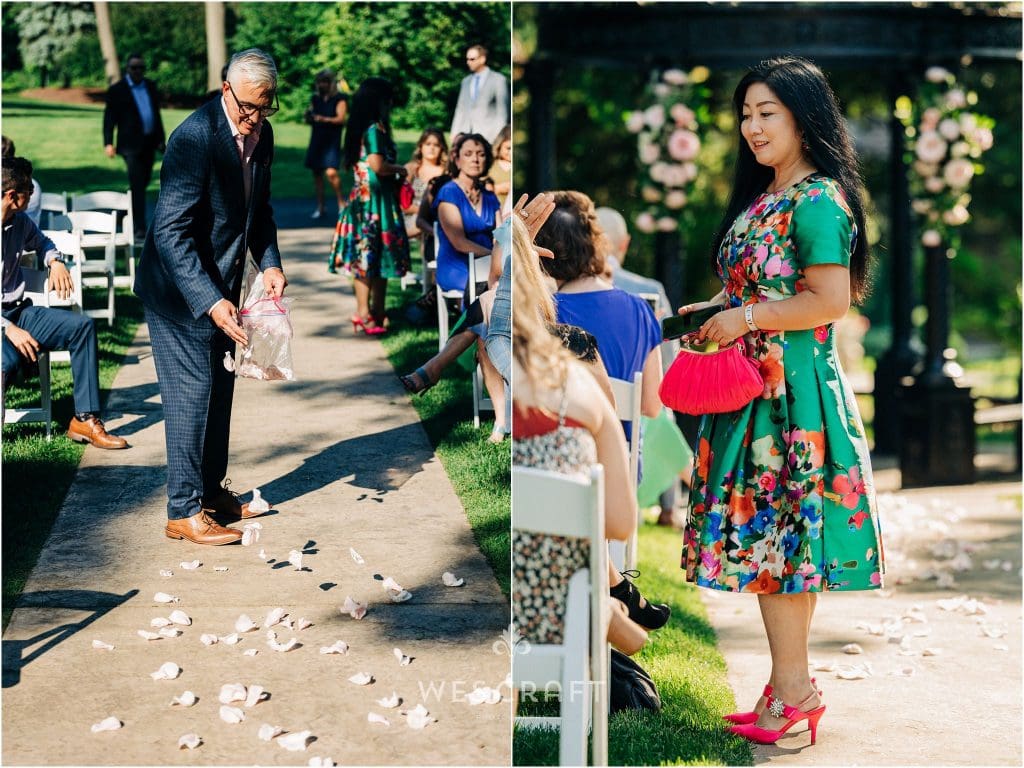 The couple departs the estate to begin the ceremony! I love how Necia stayed back to capture moments at the house as I was already up at the ceremony site awaiting the processional.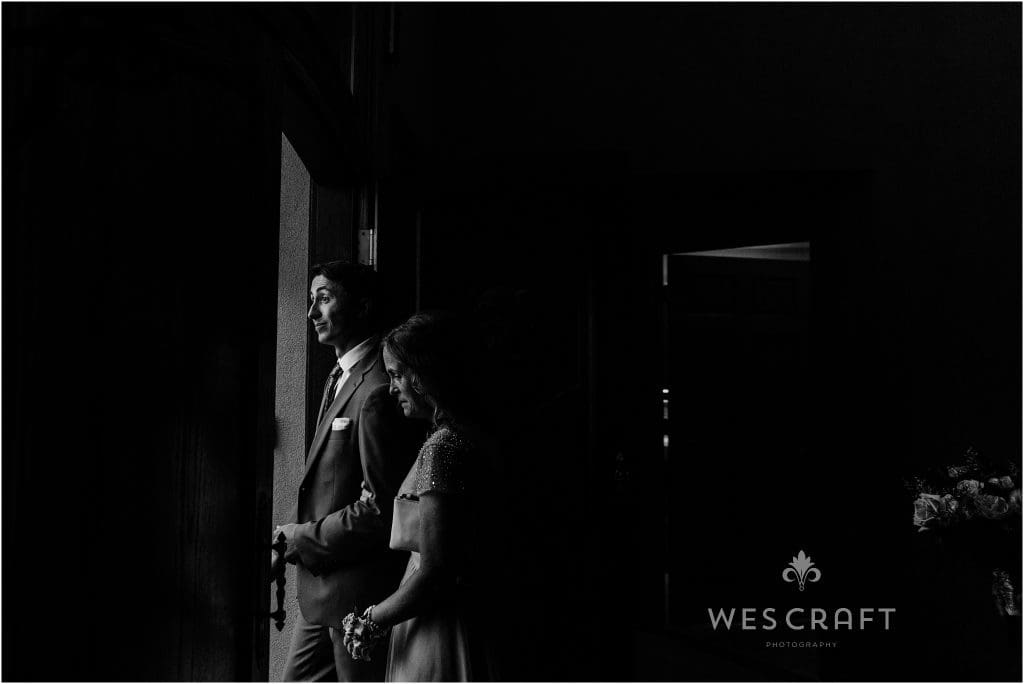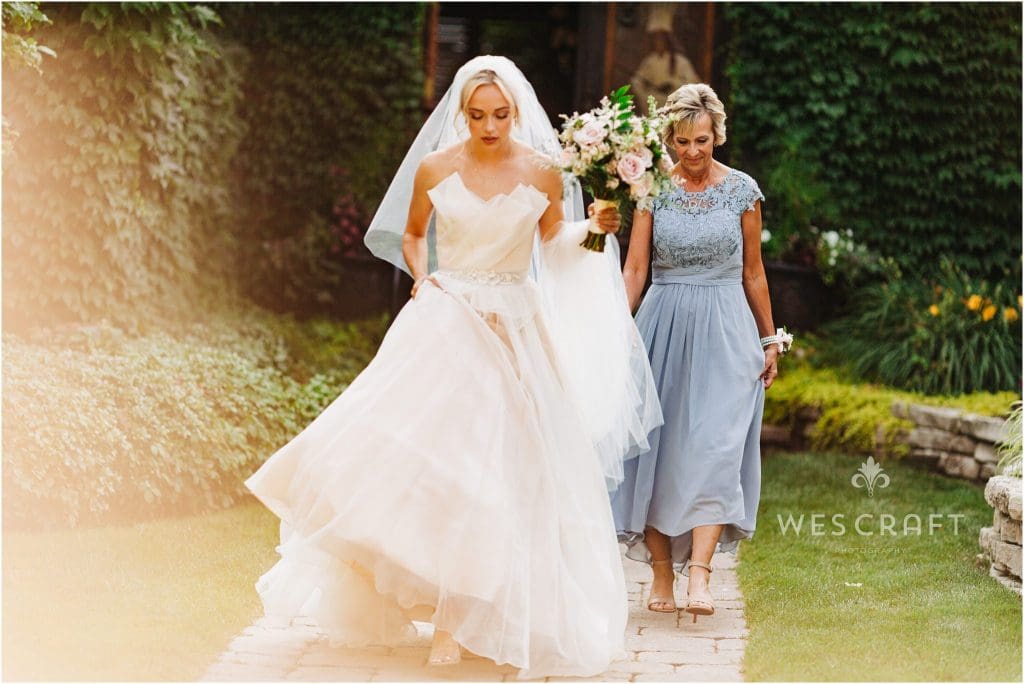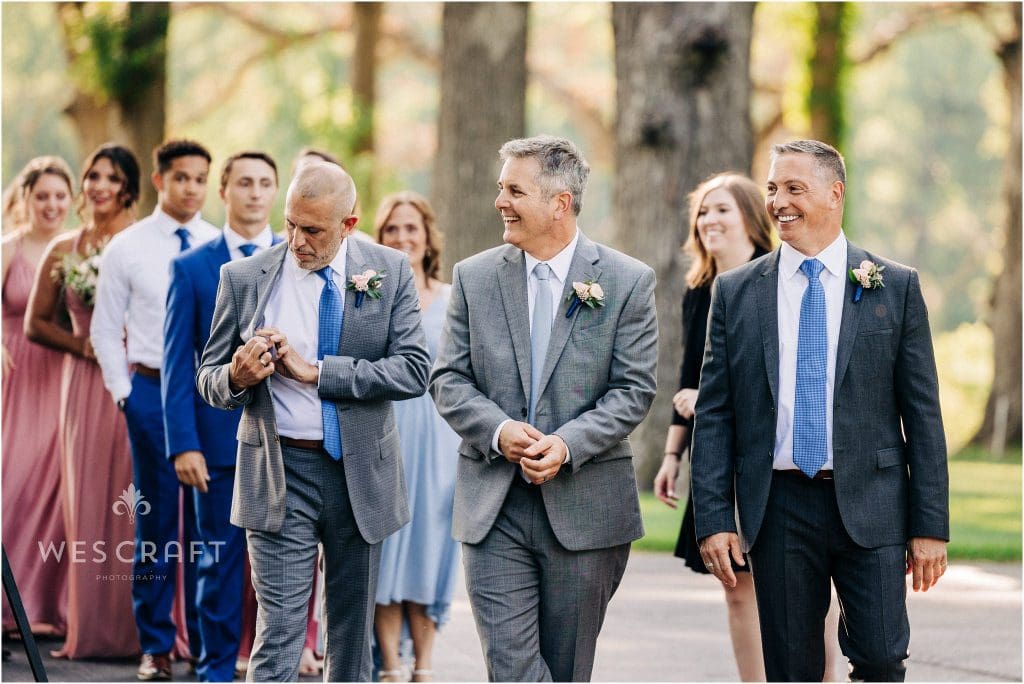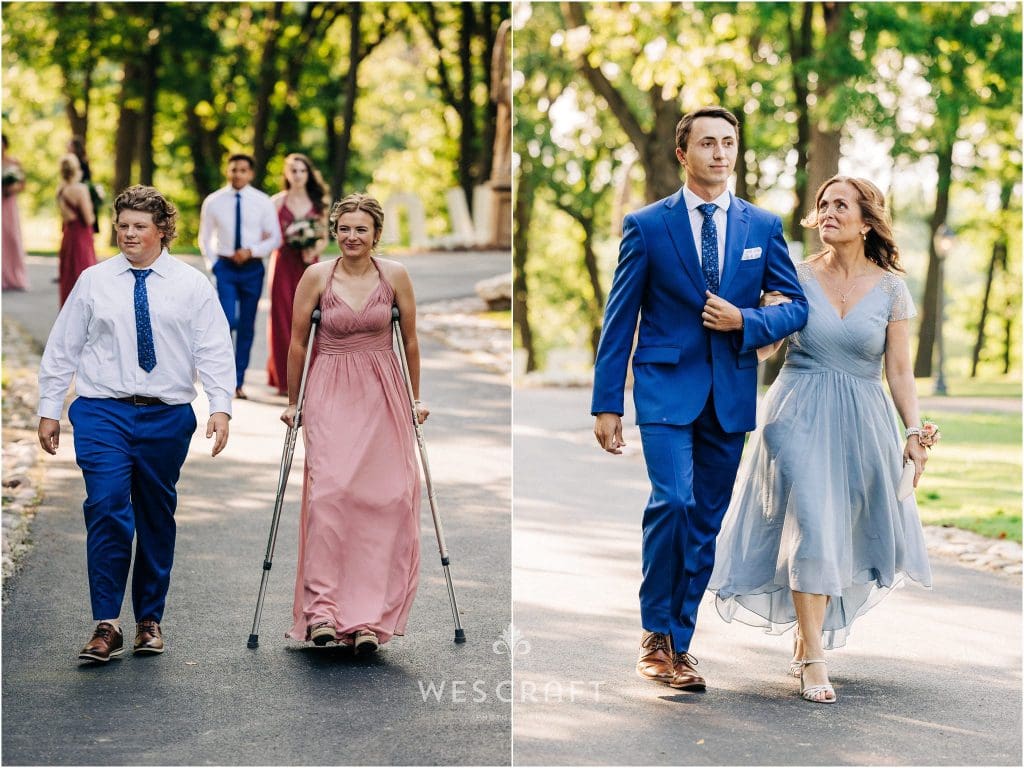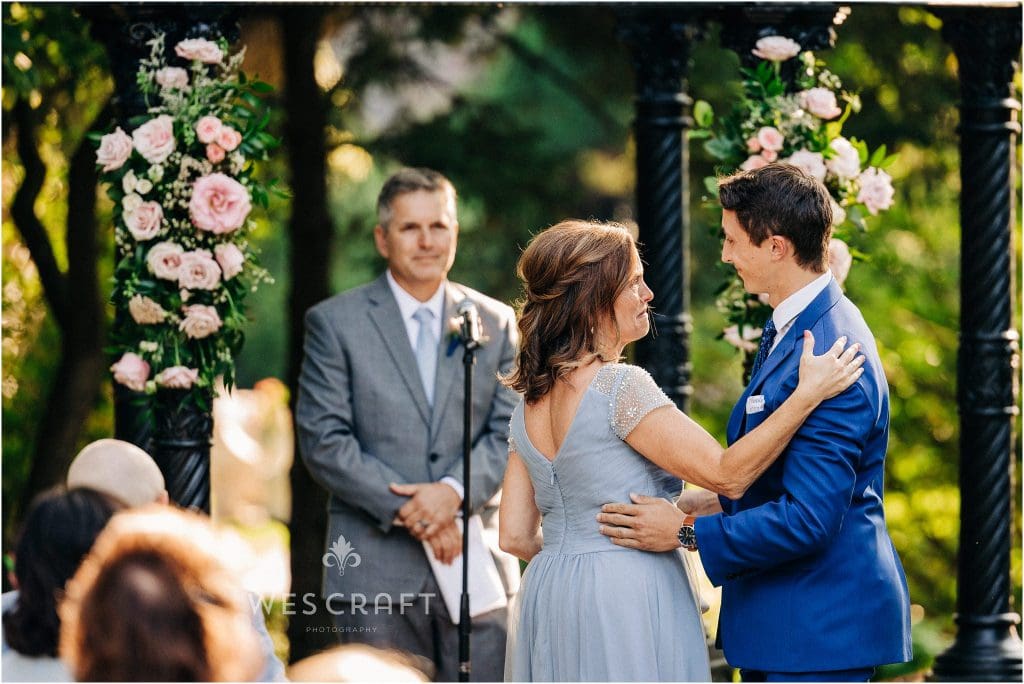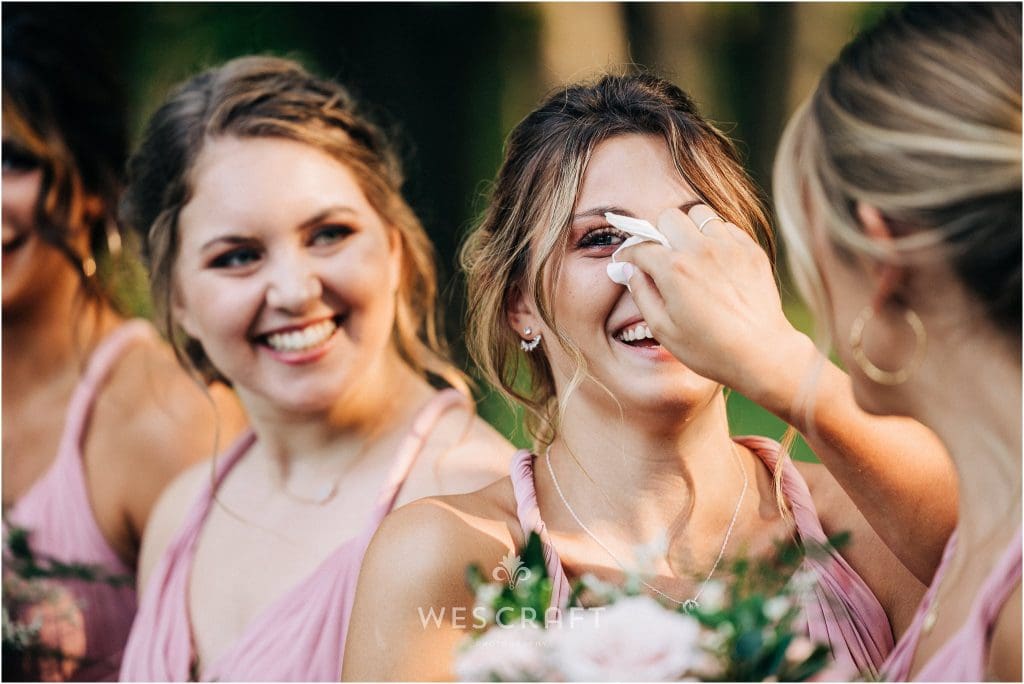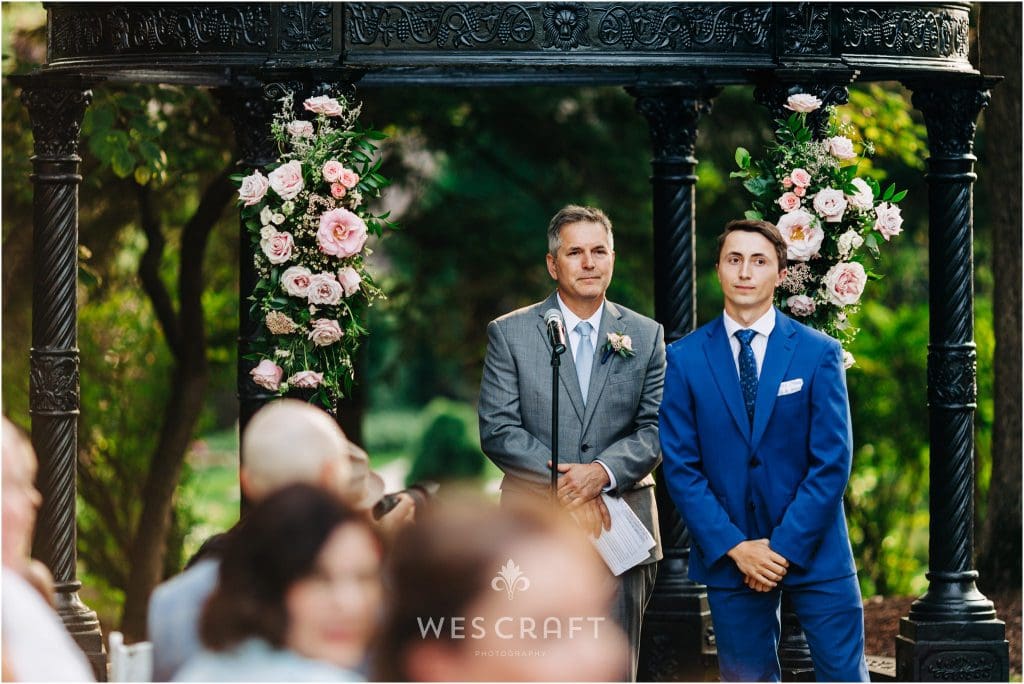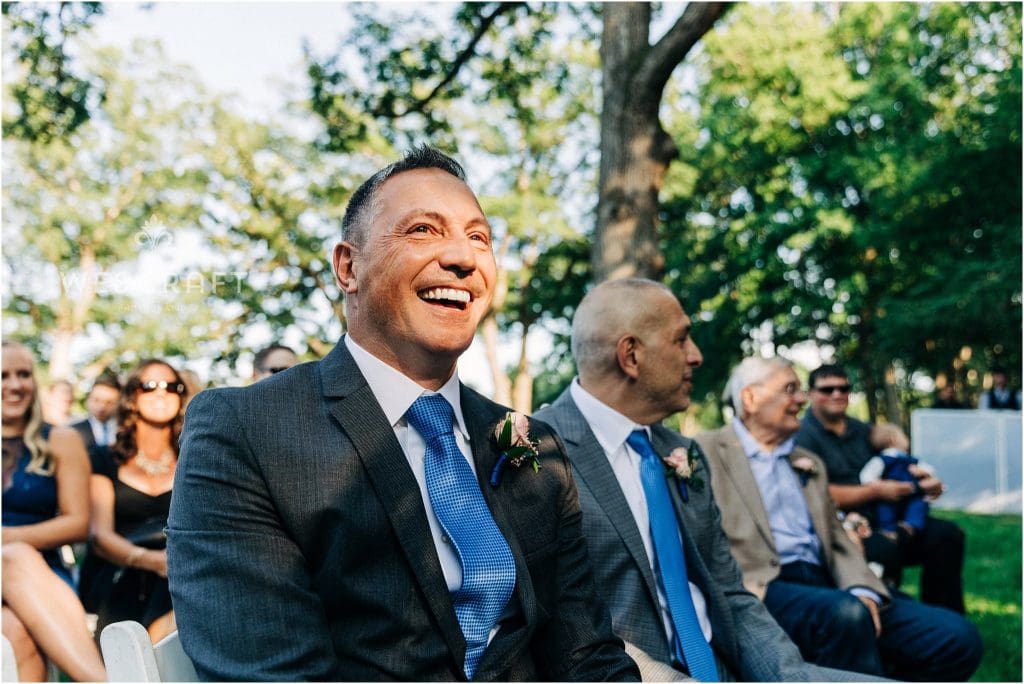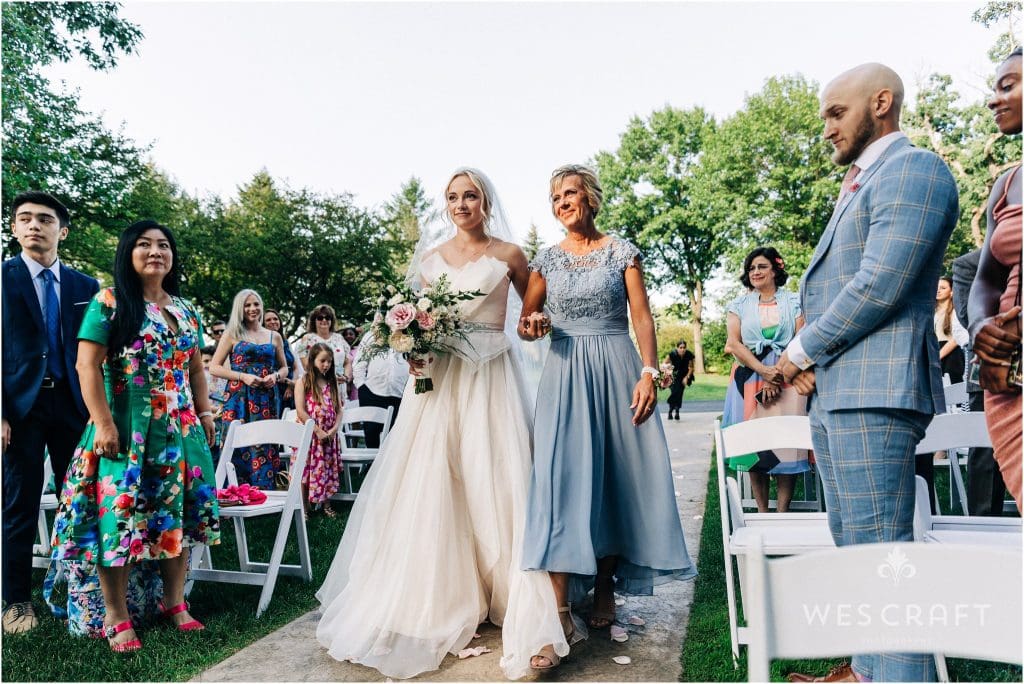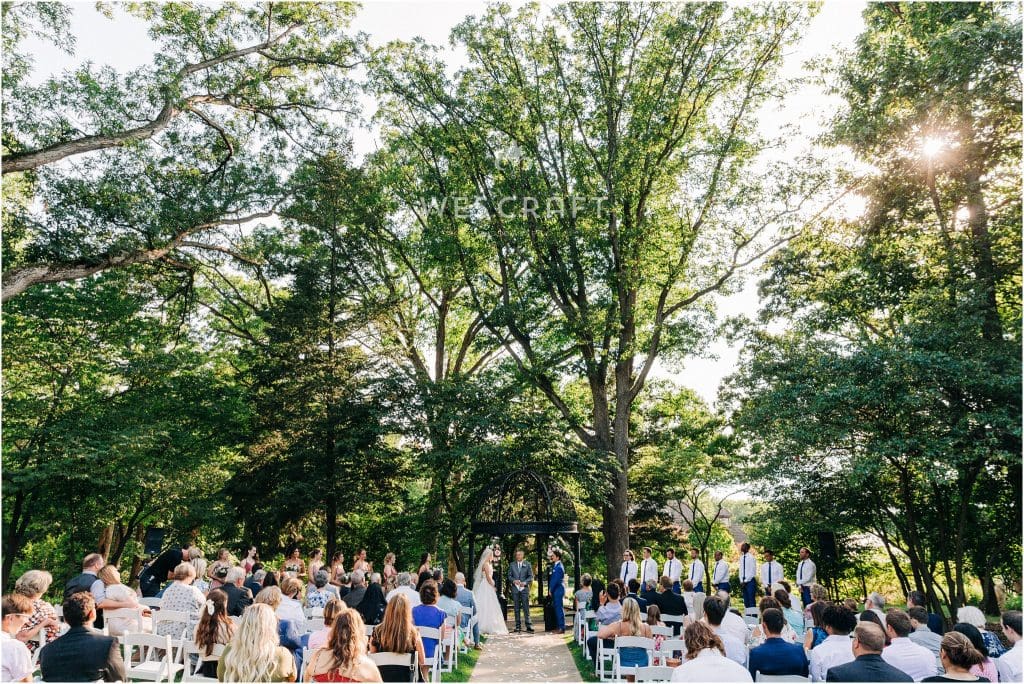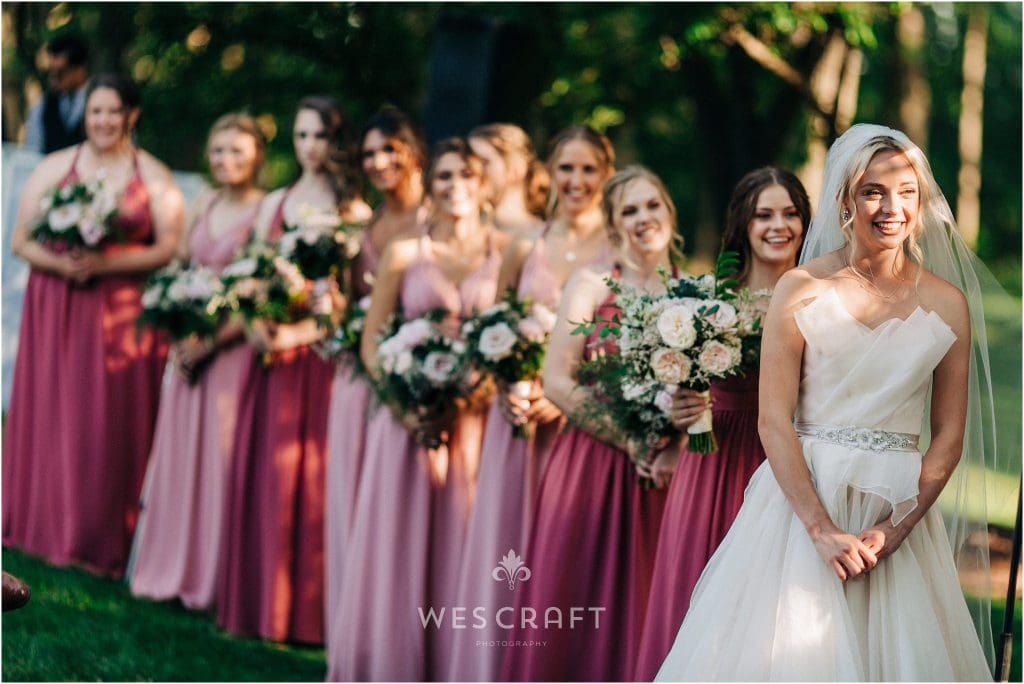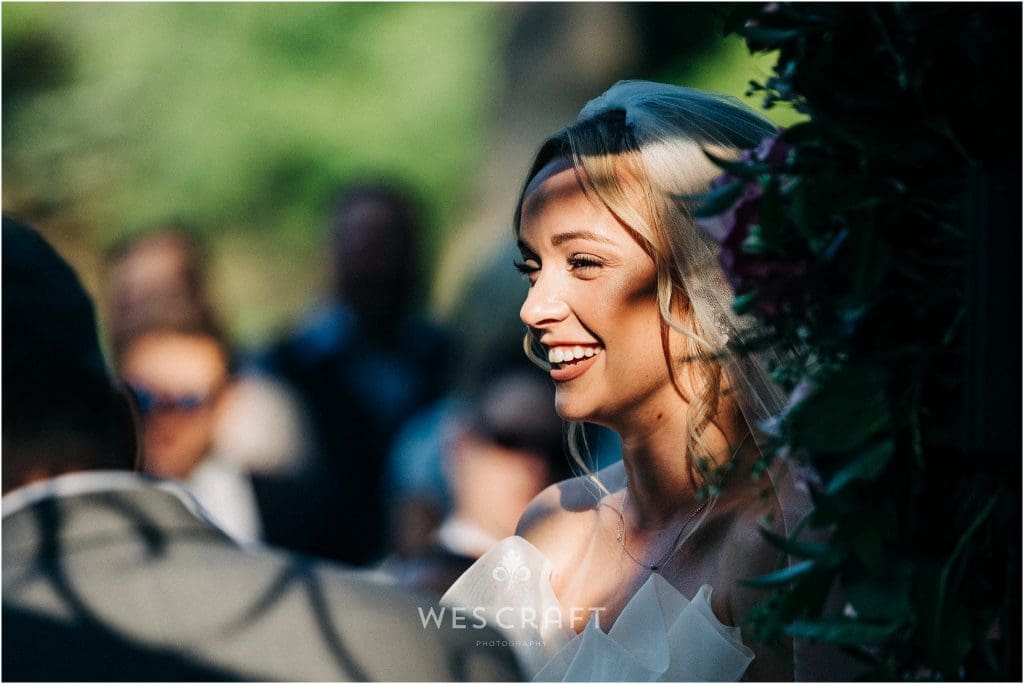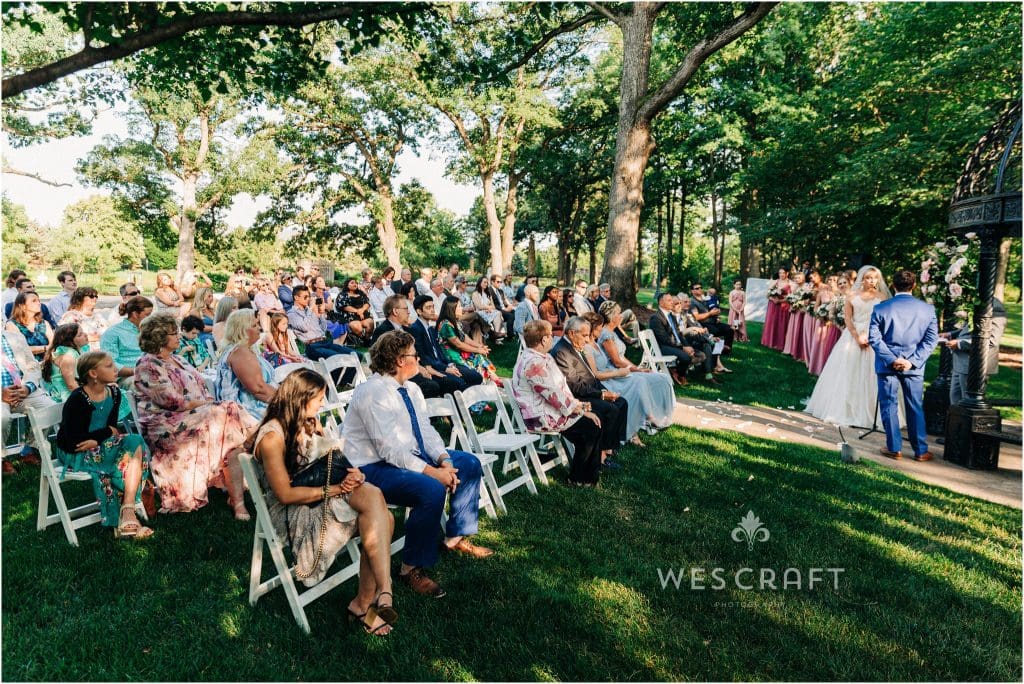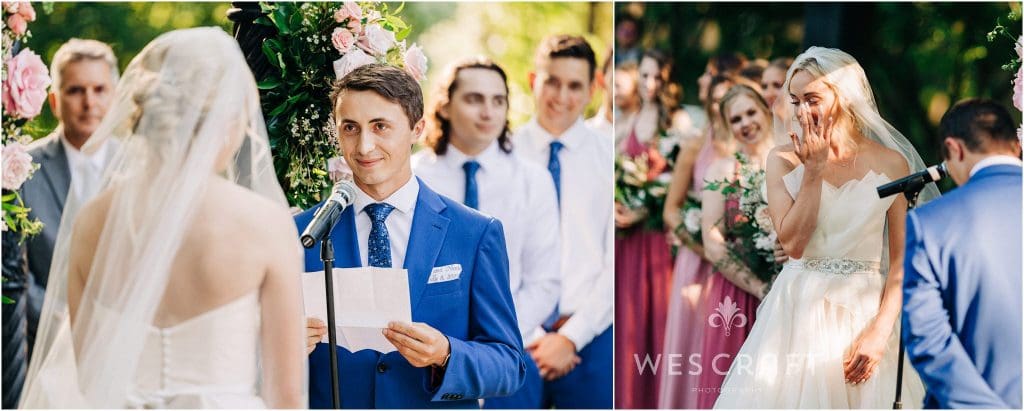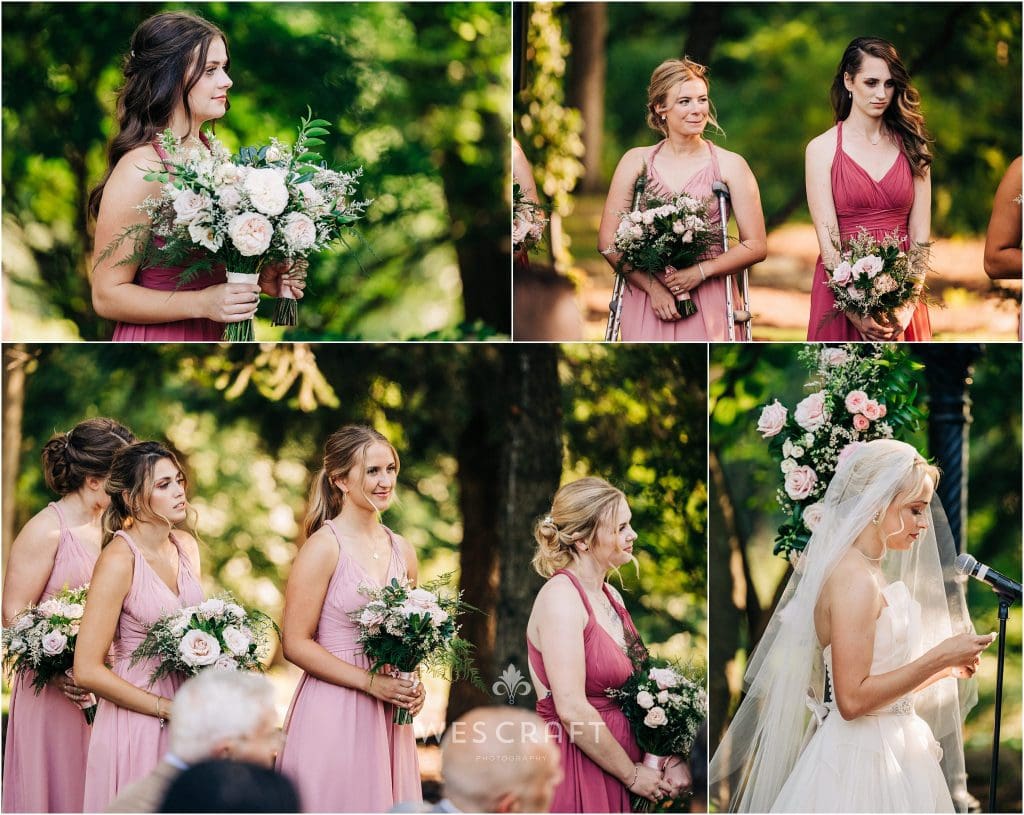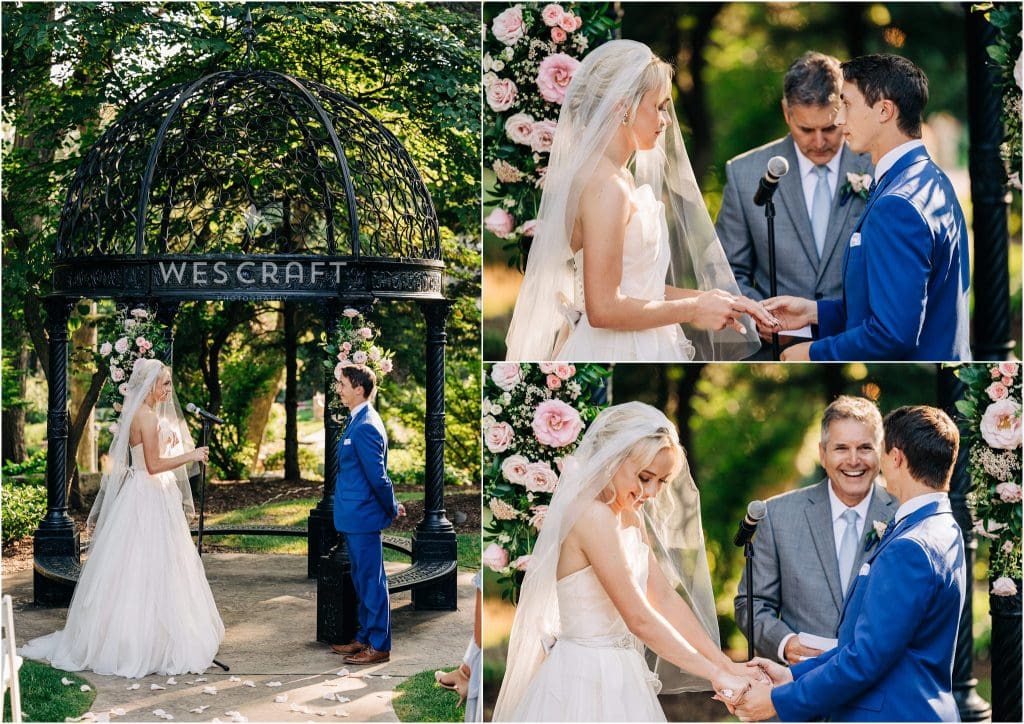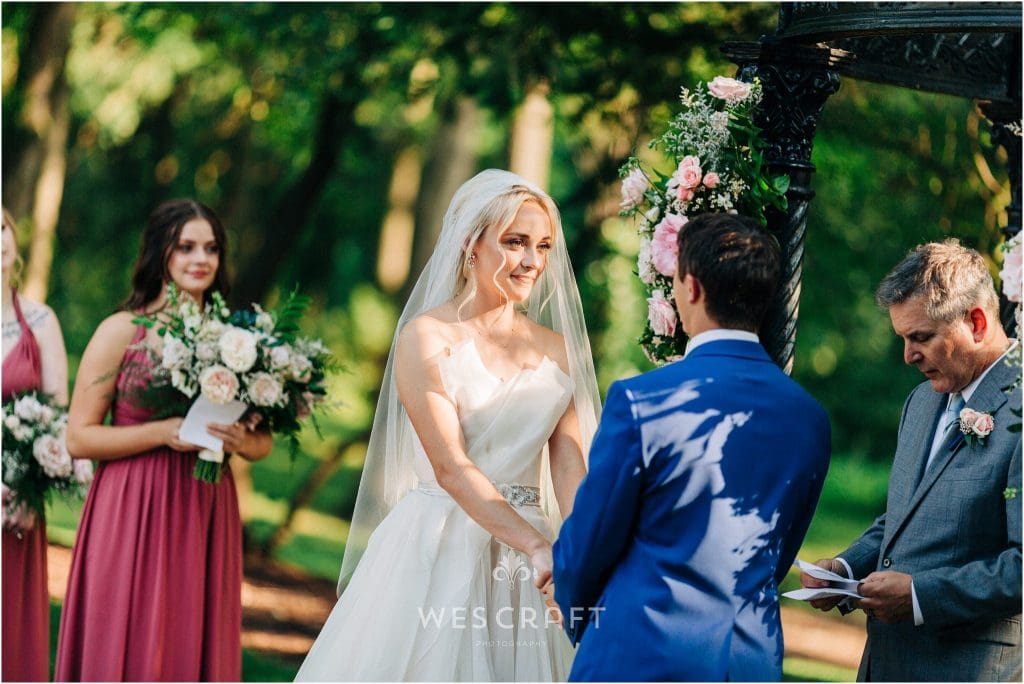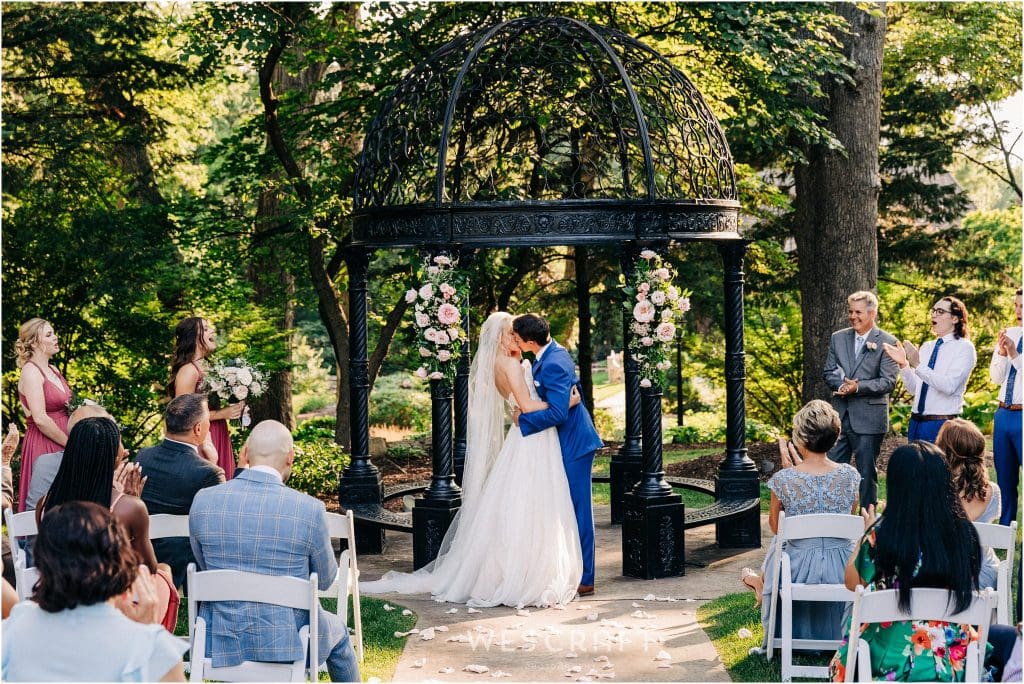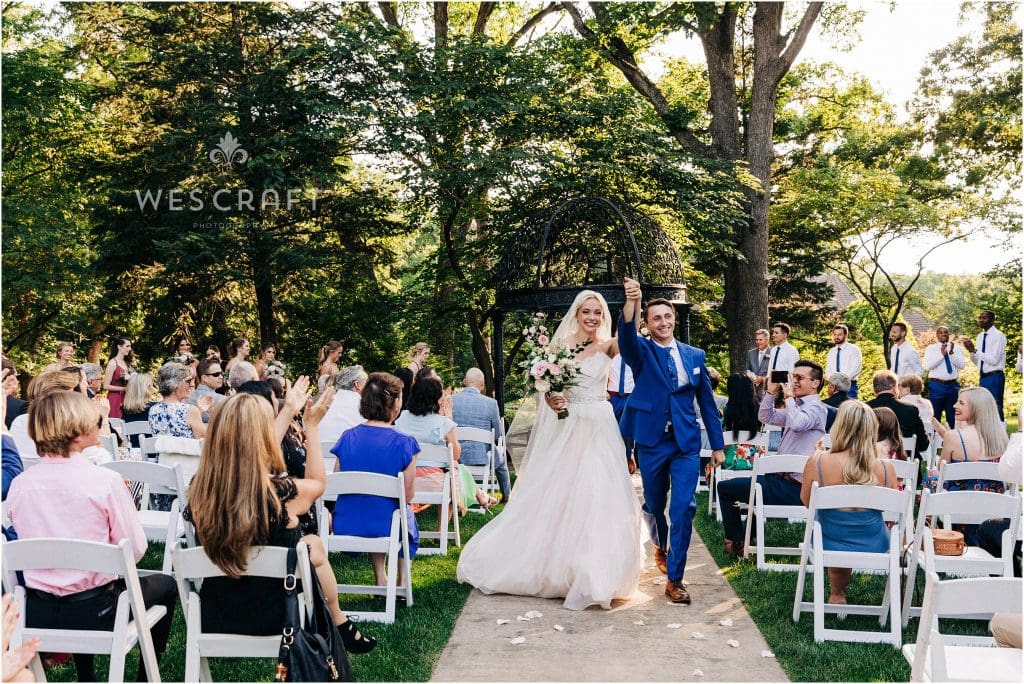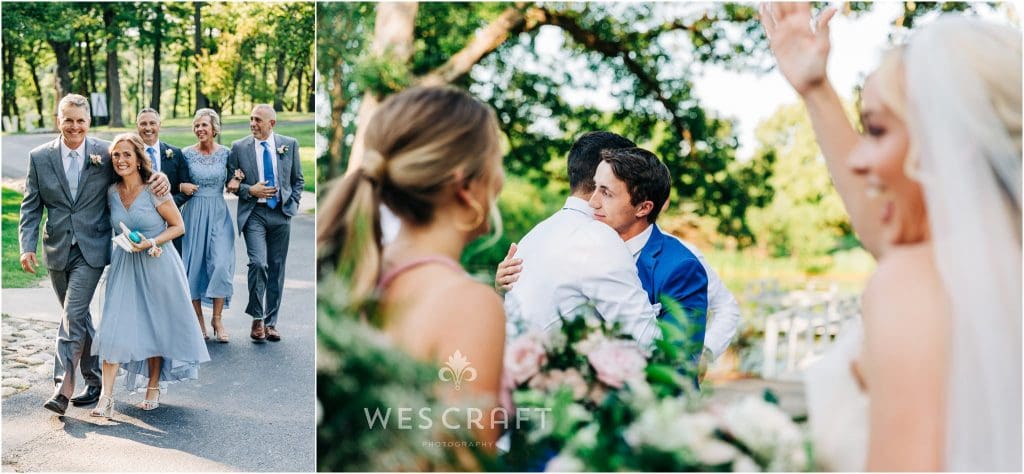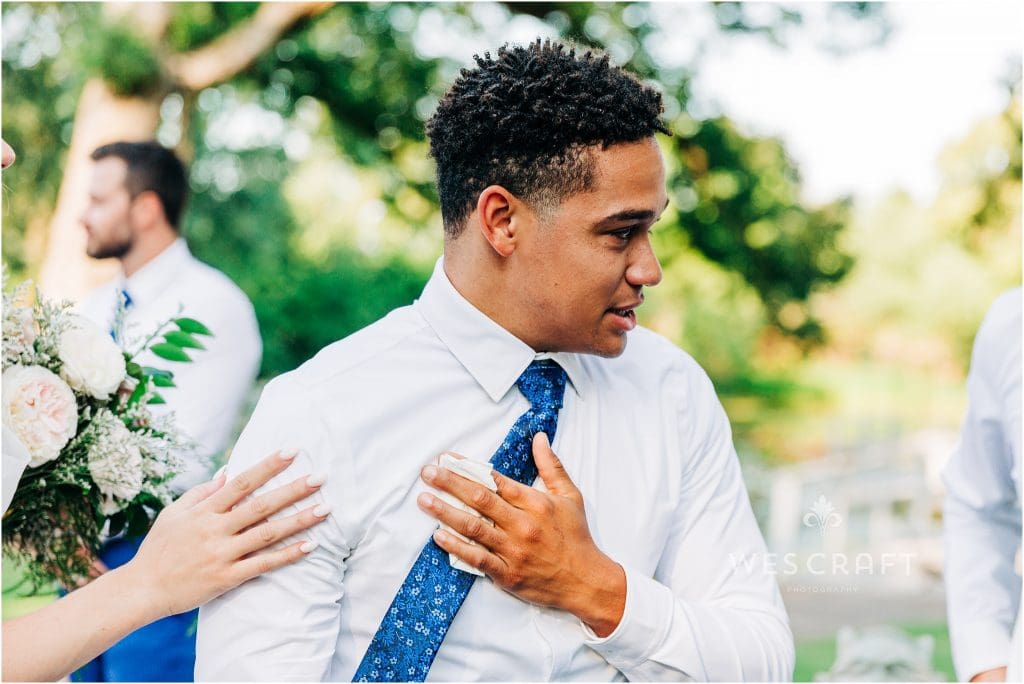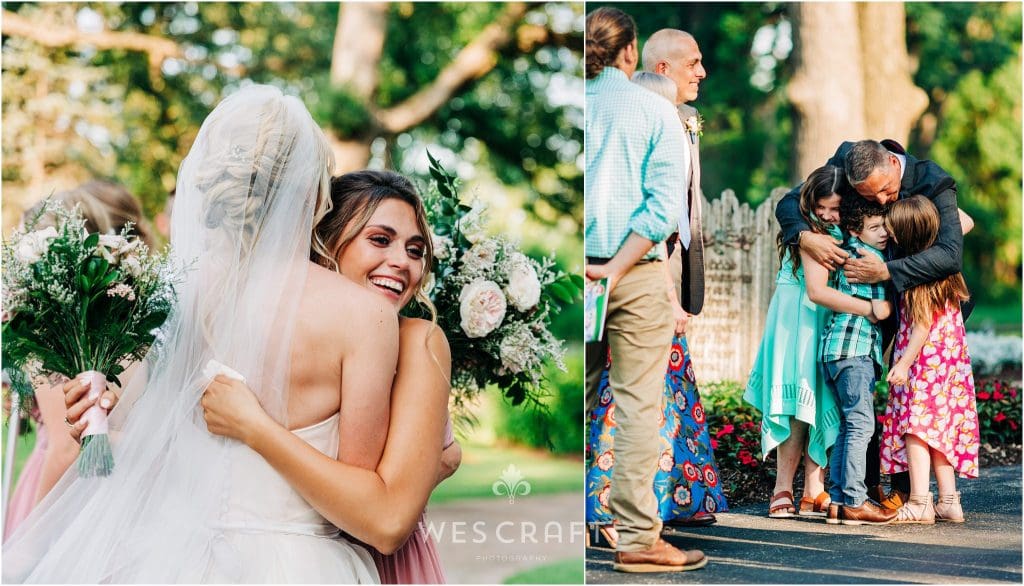 OK, the ceremony ended. Now we have about 50 minutes to capture all the wedding party, family photos, pics of our couple, and the dining room details before guests entered. Can we do all?!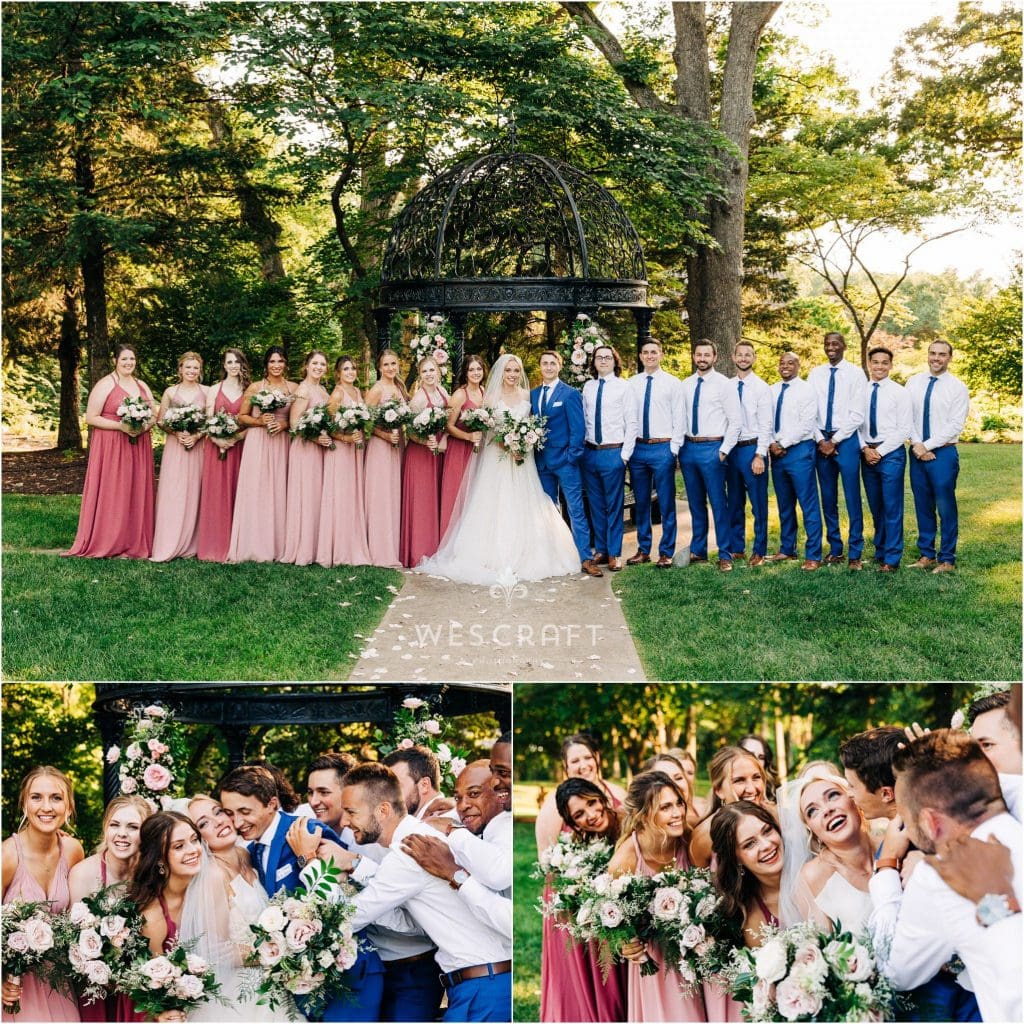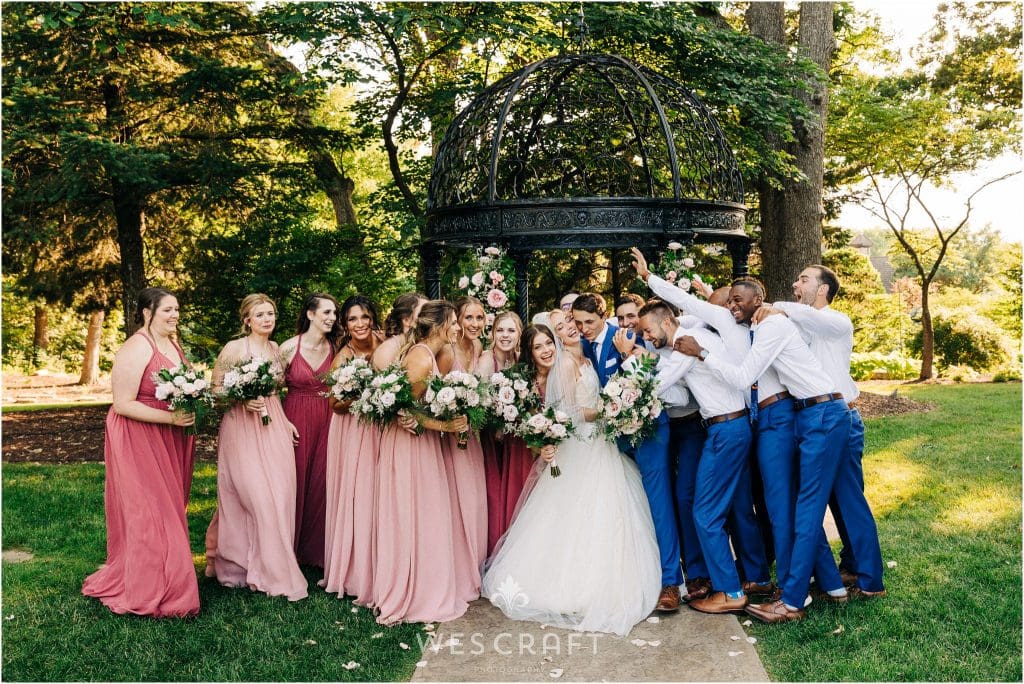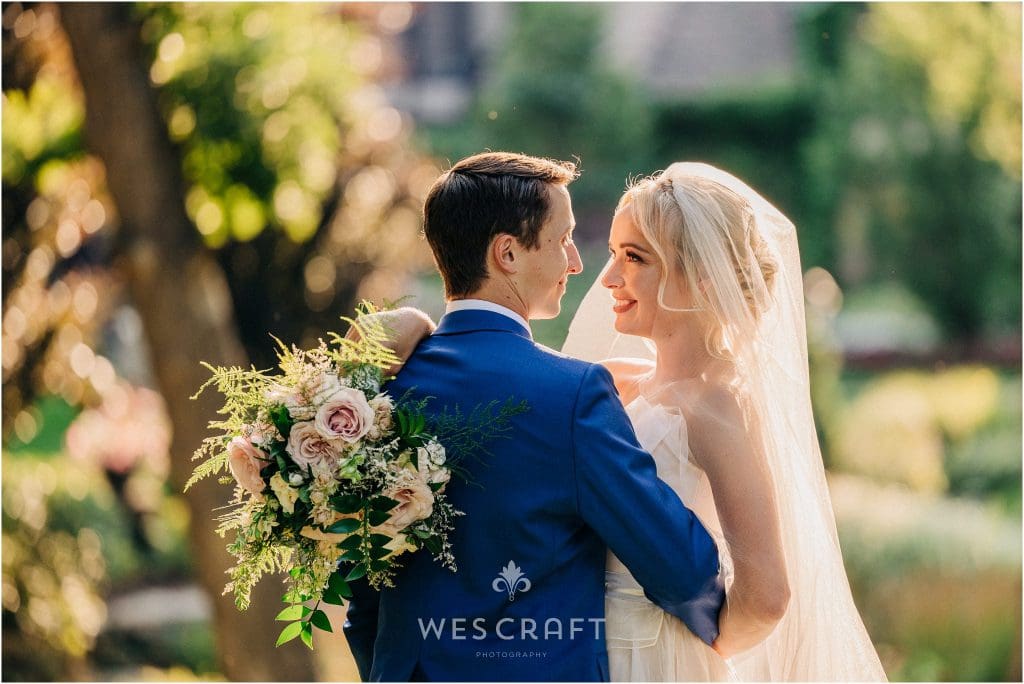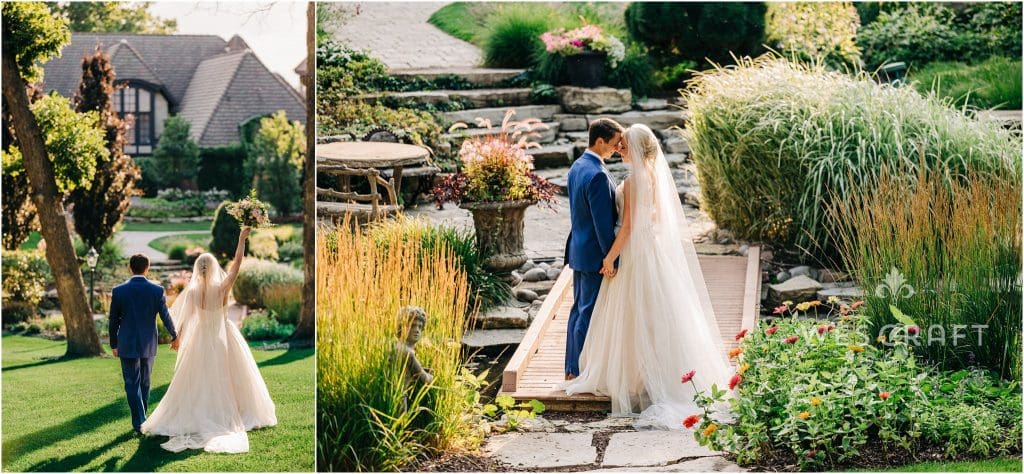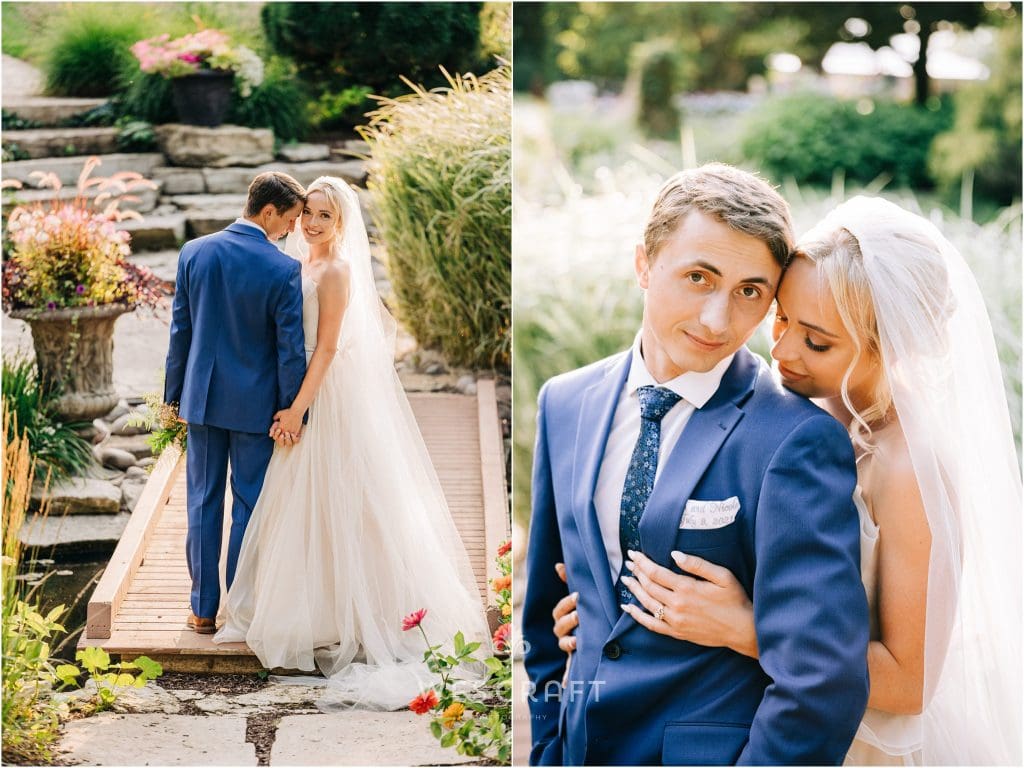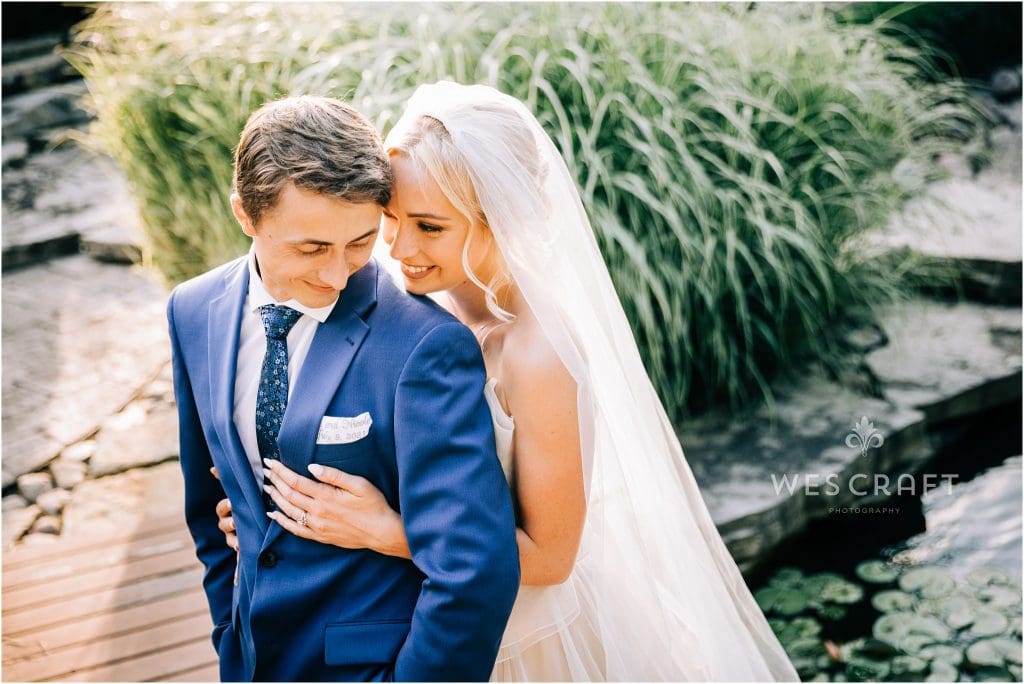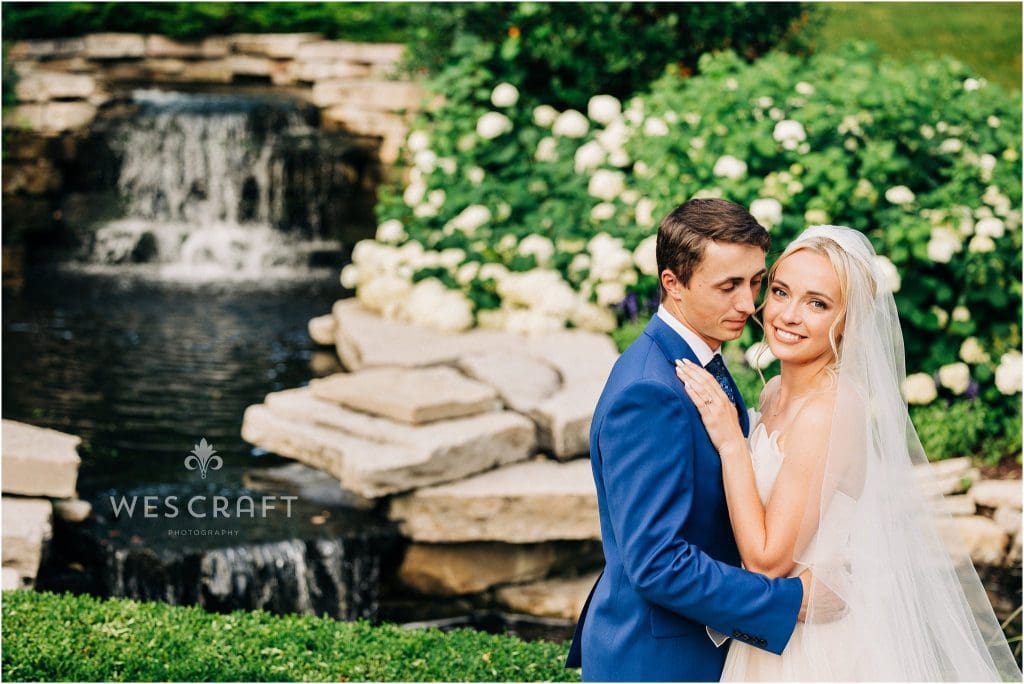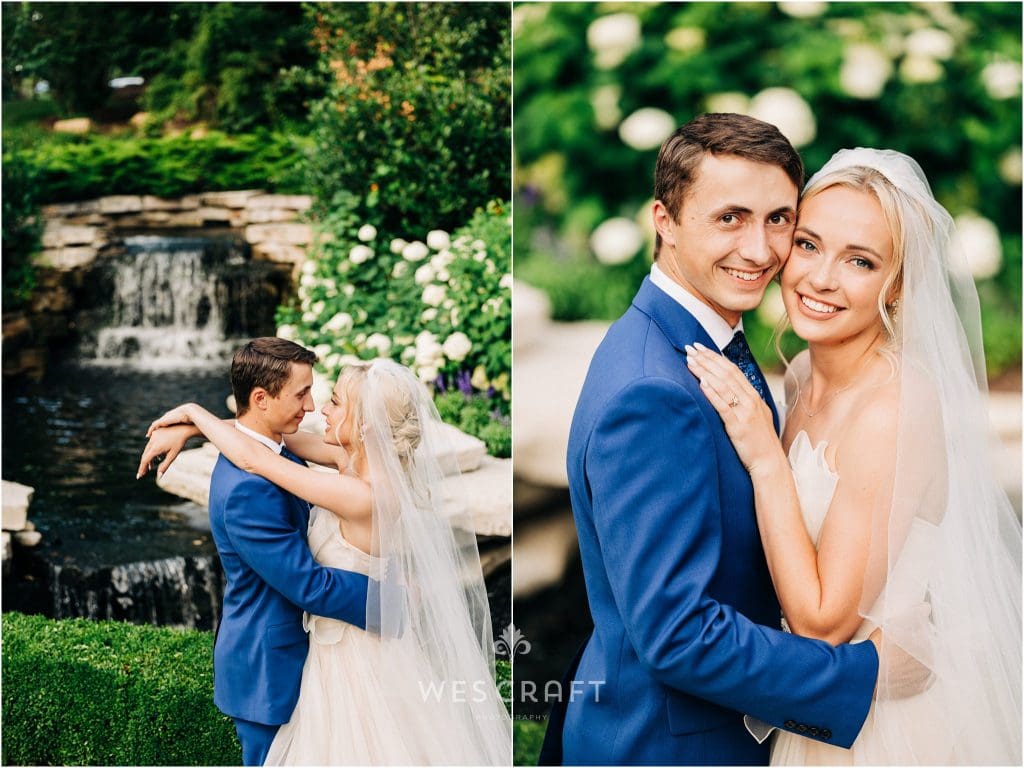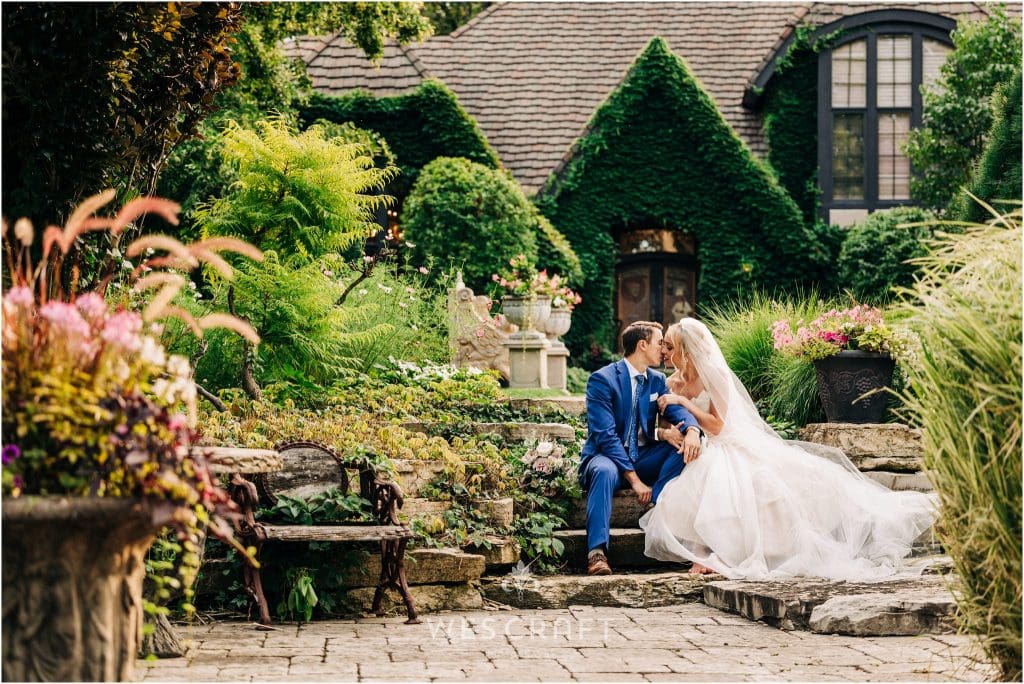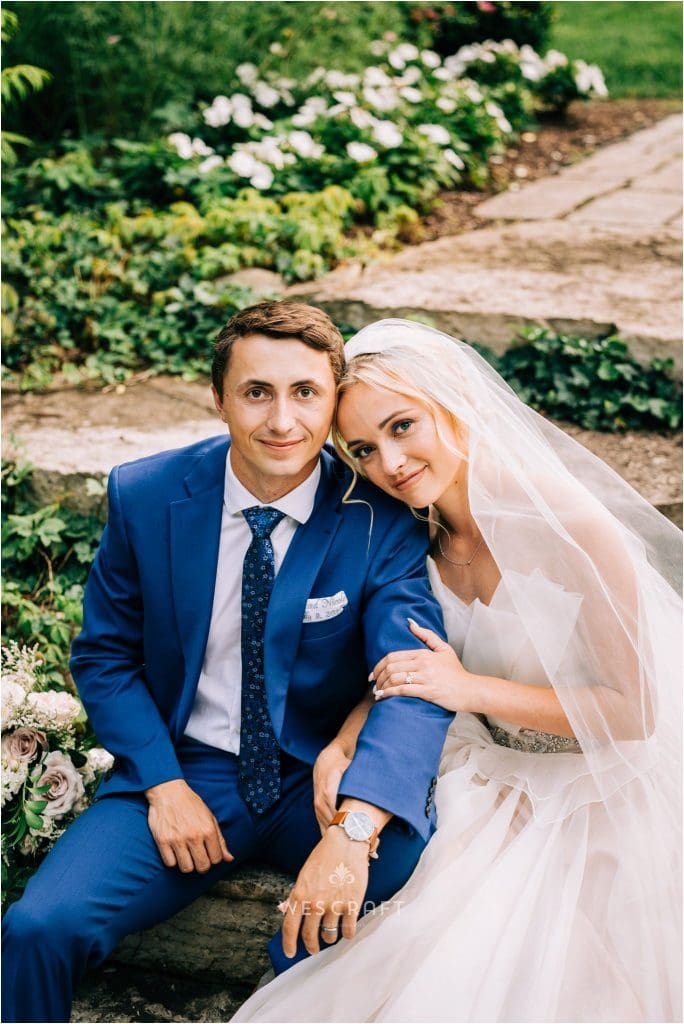 These next couple shots (and many more not on the blog) were made during dinner at golden hour.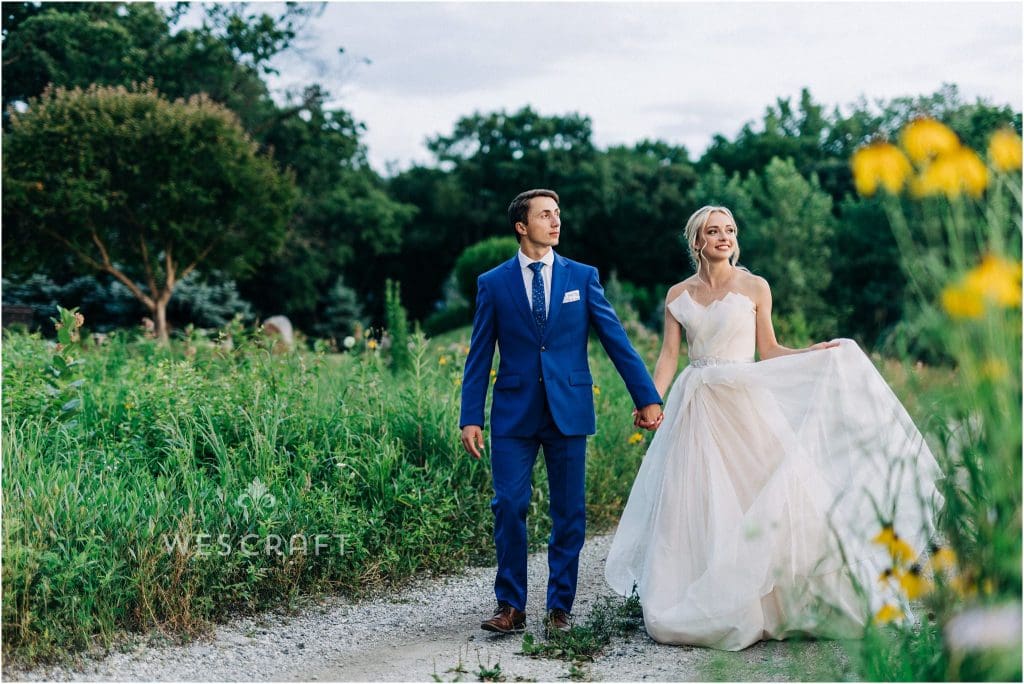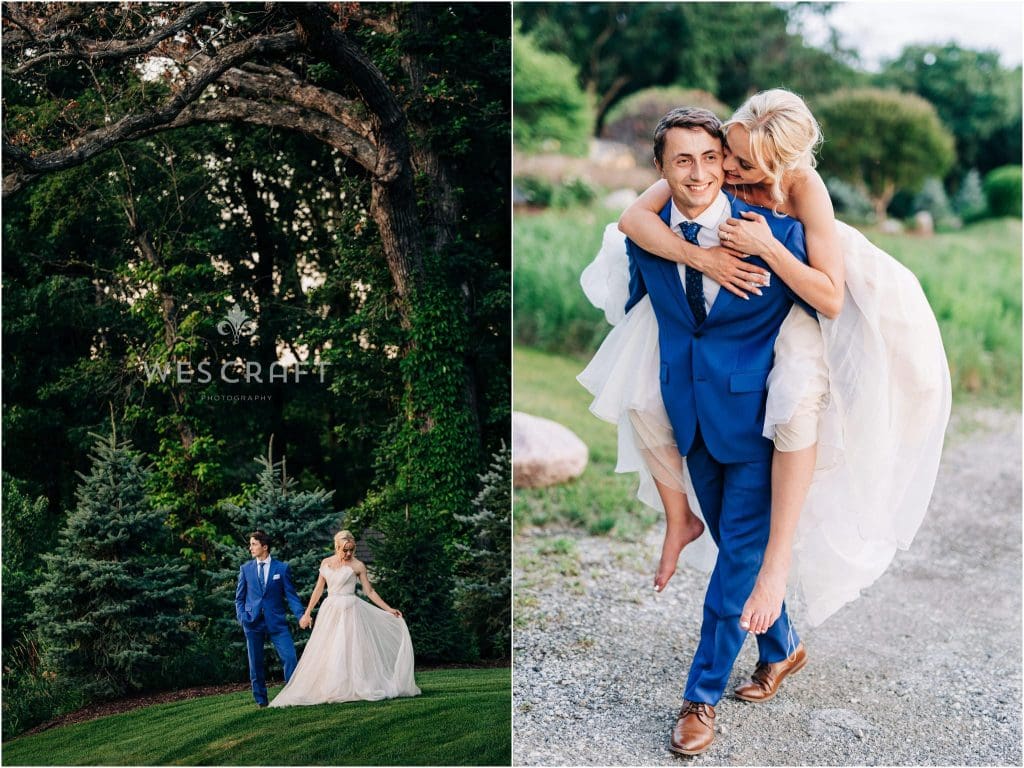 We always want to capture your room and other details before it's completely lived in.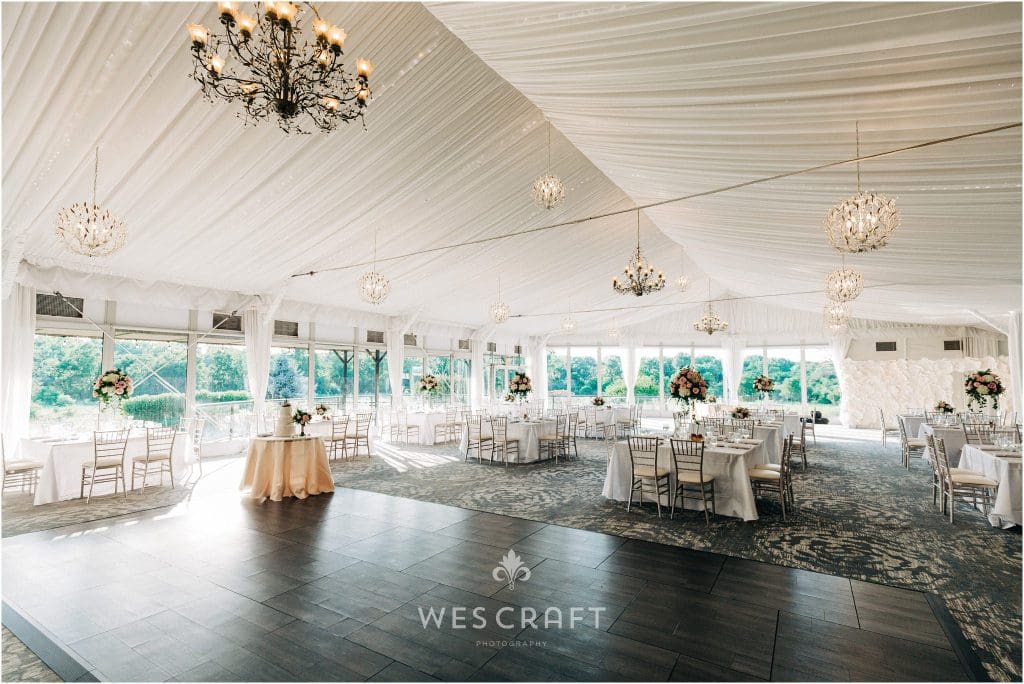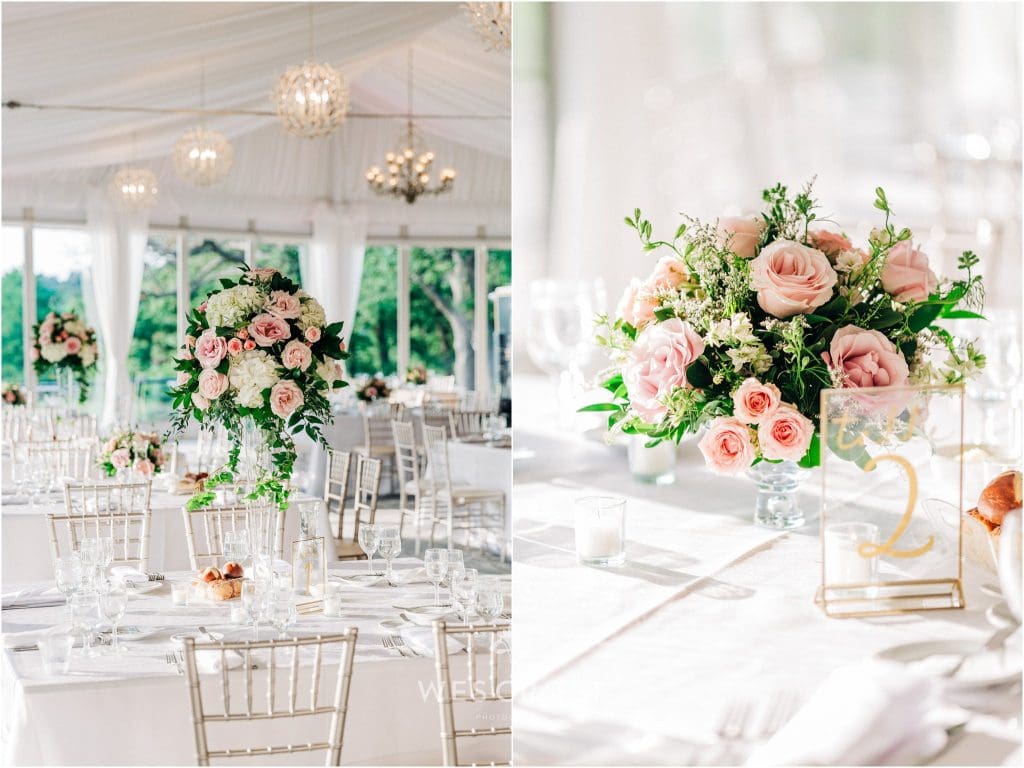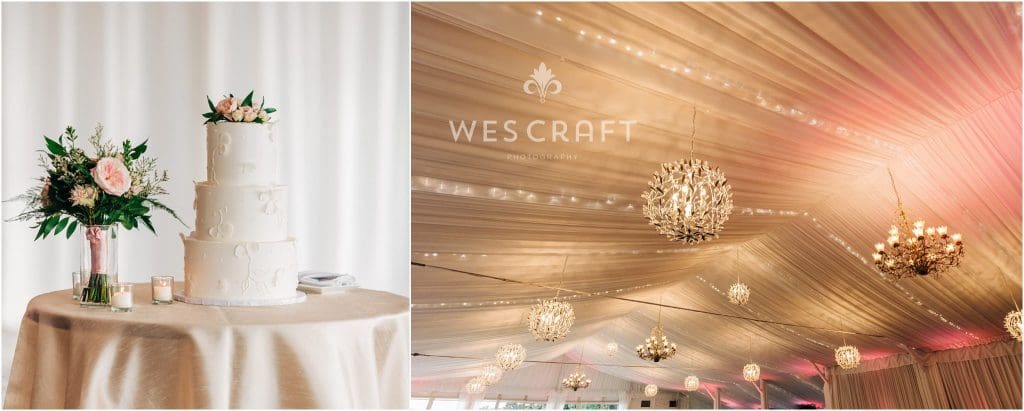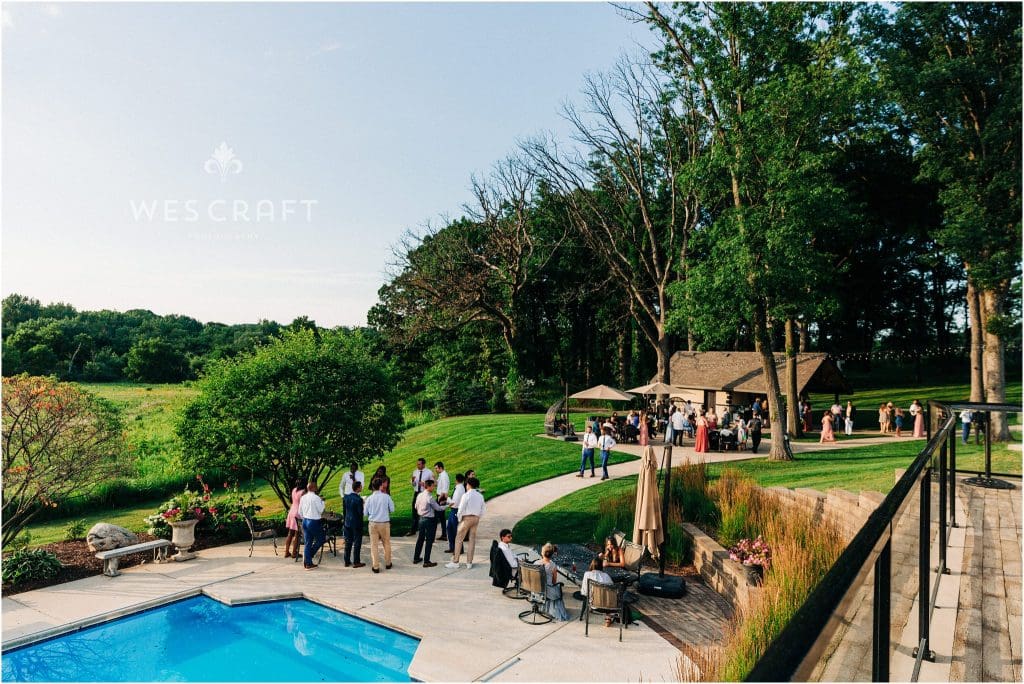 And now the real fun begins. How do we do at capturing a party?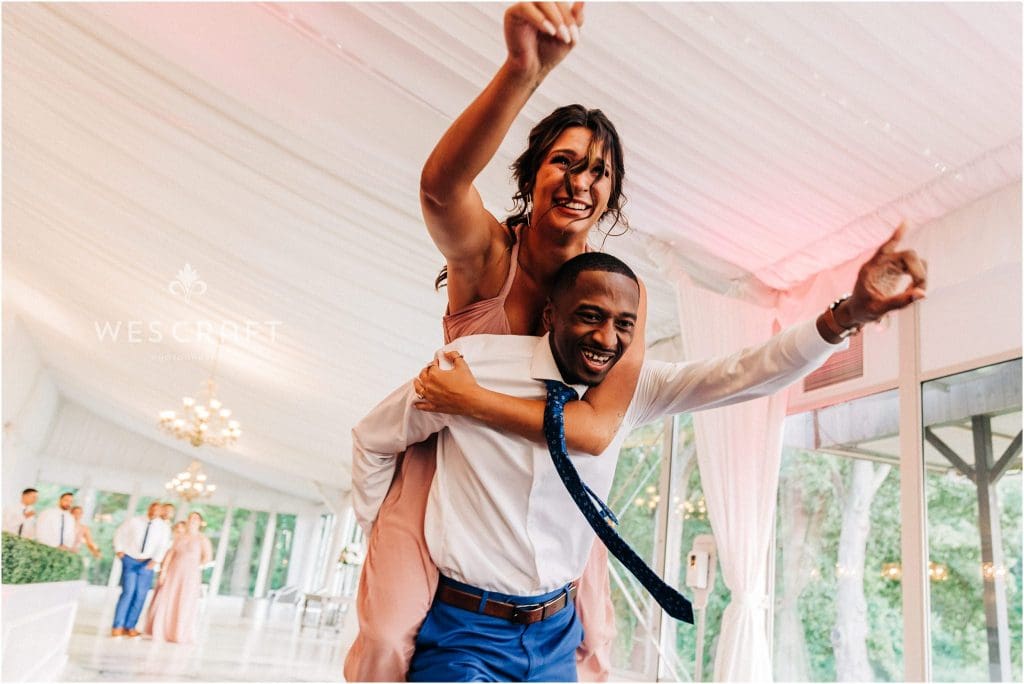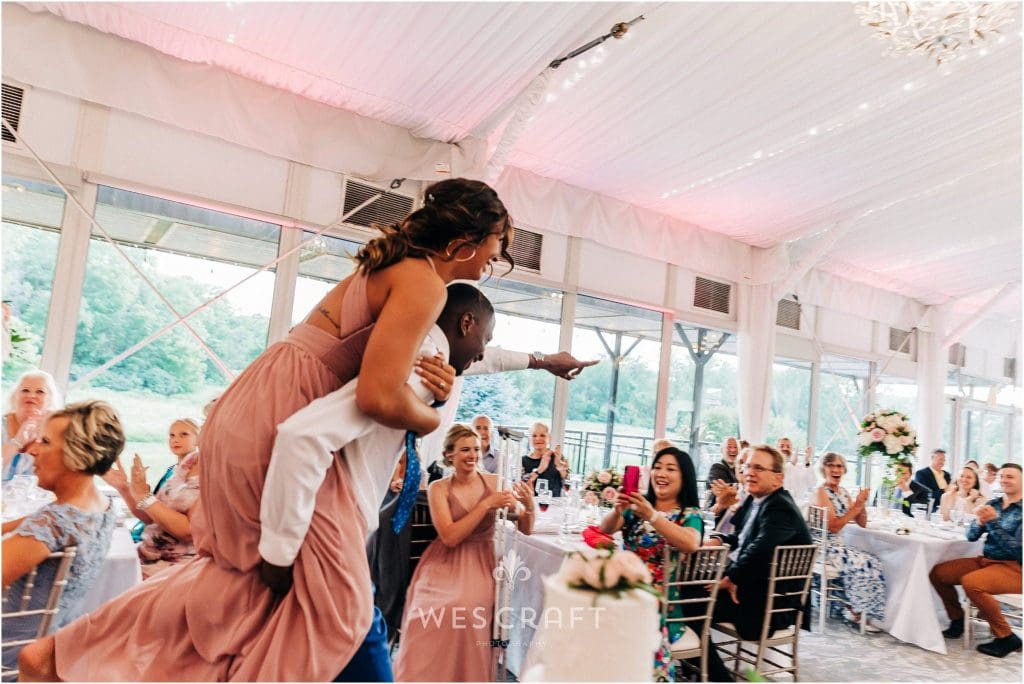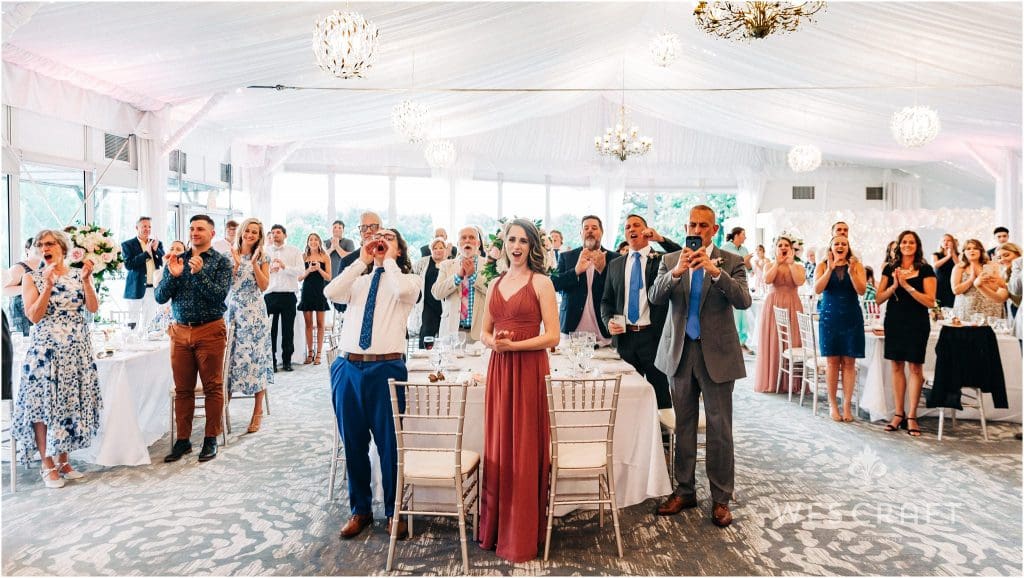 We asked Nicole & Sam what their favorite moment of the wedding day was and Nicole answered it was the First Dance. "We were completely focused on one another, surrounded by our loved ones, dancing to a song that was meaningful to us and sang by my sister."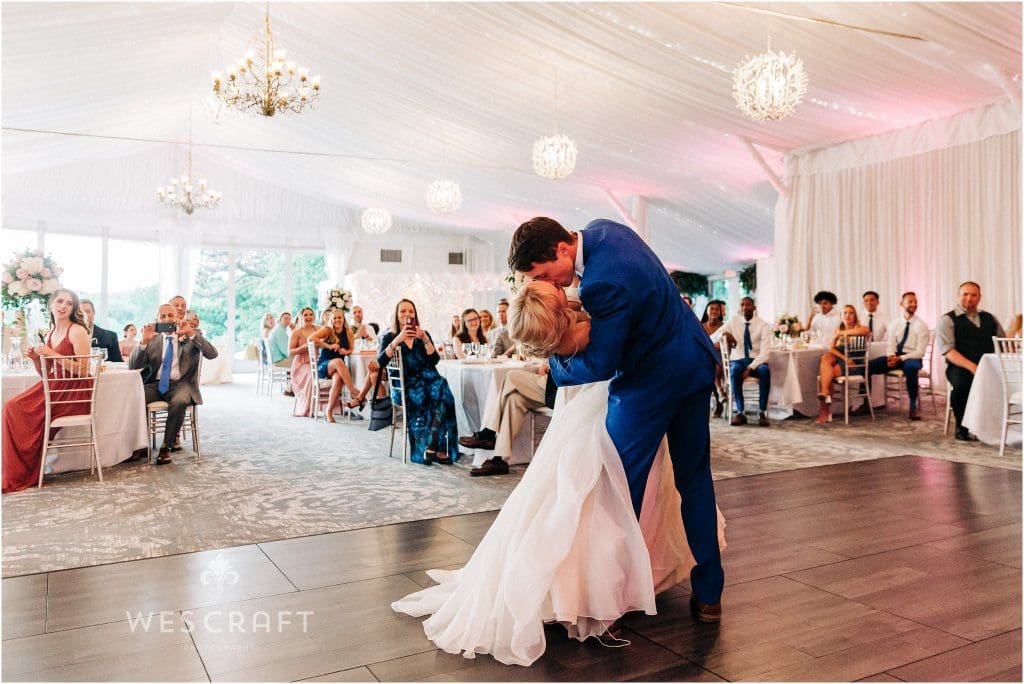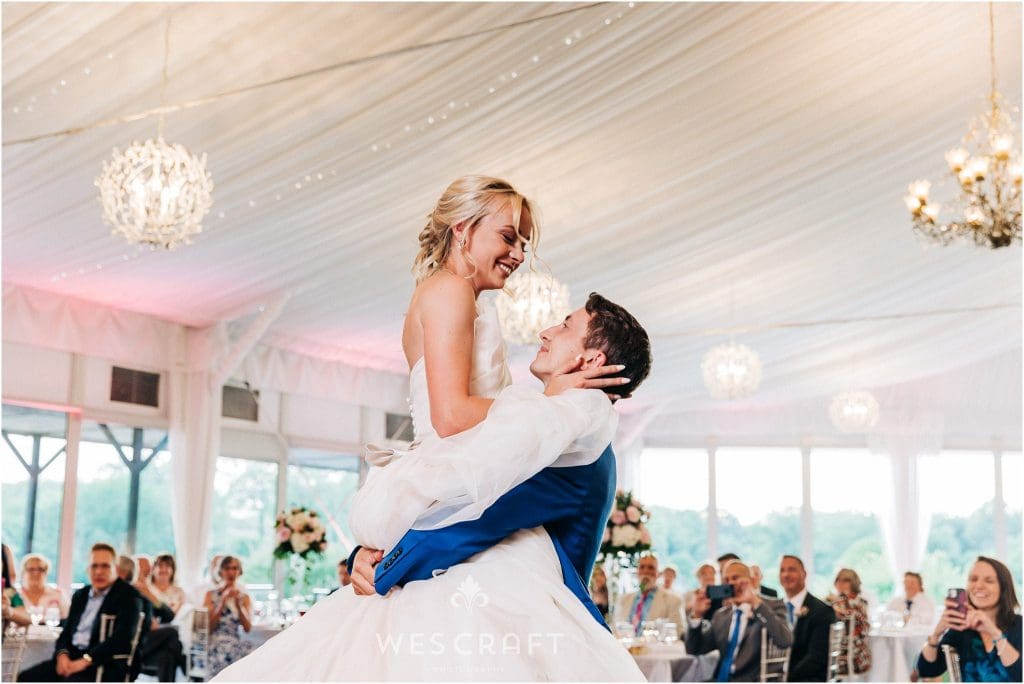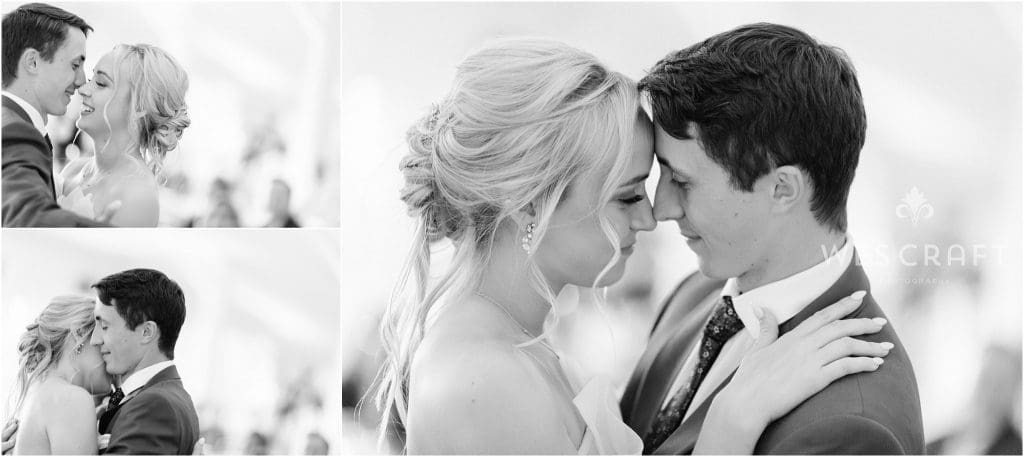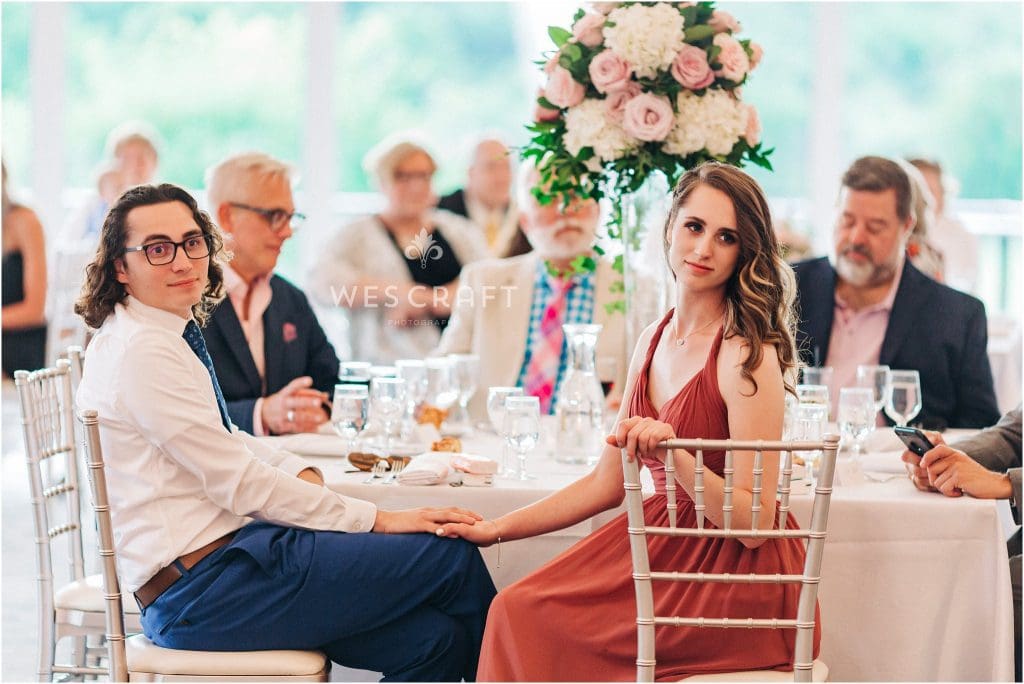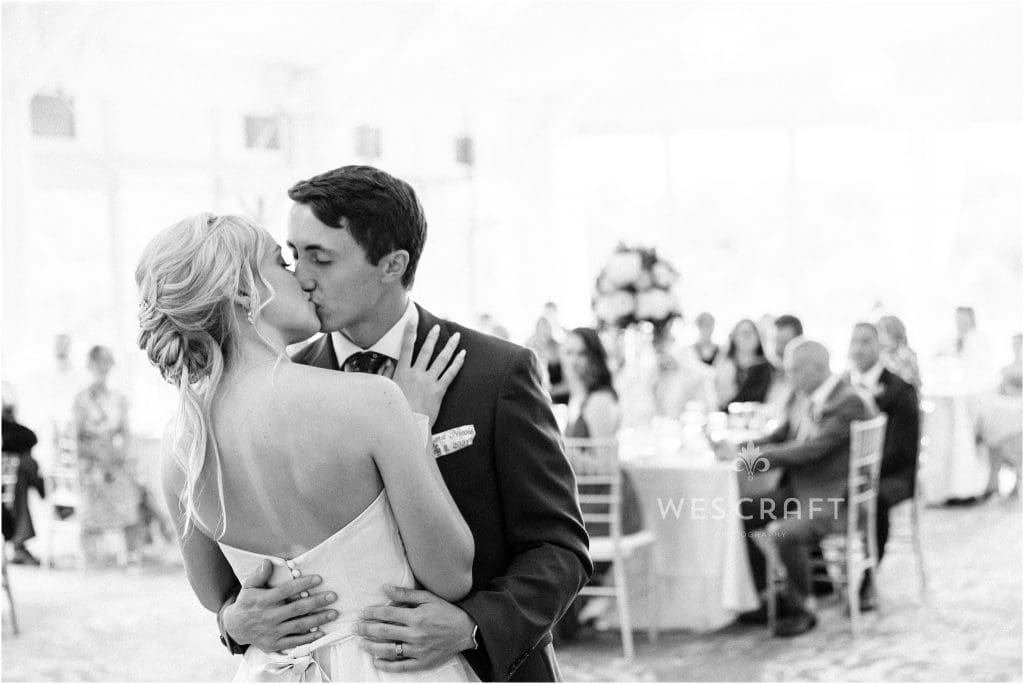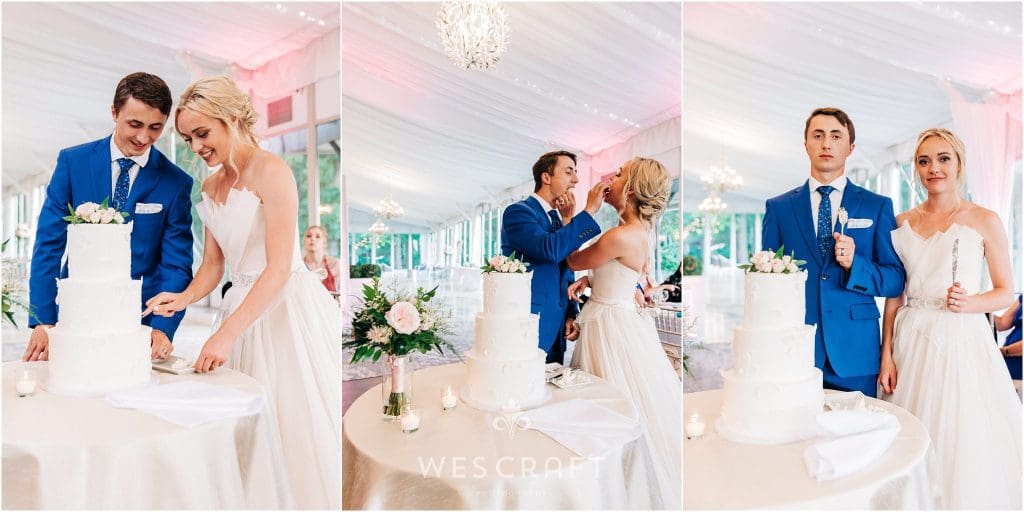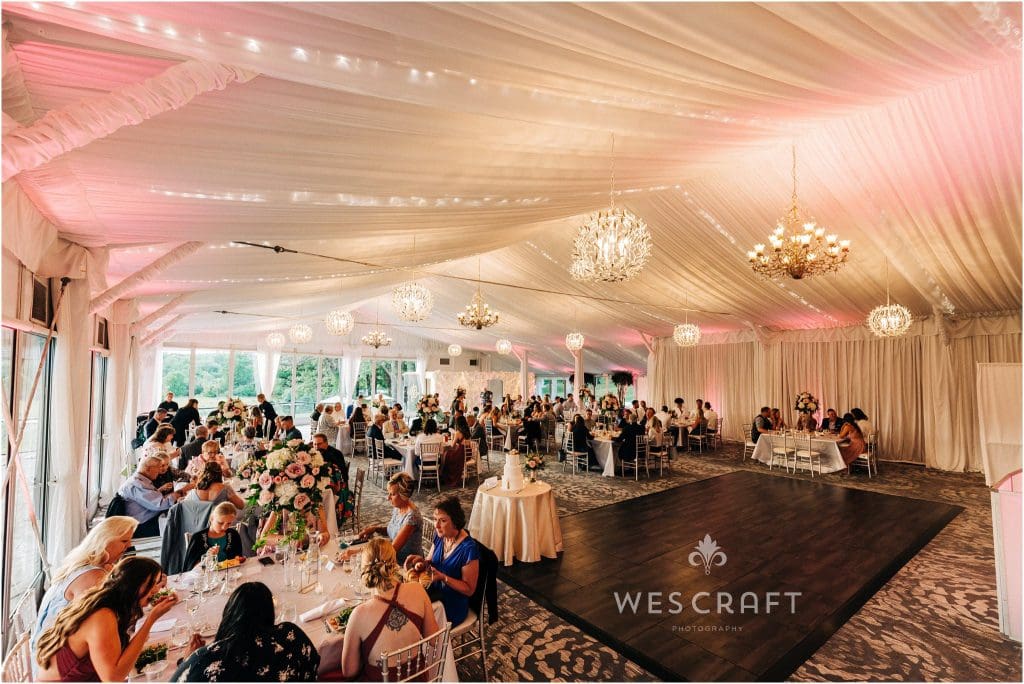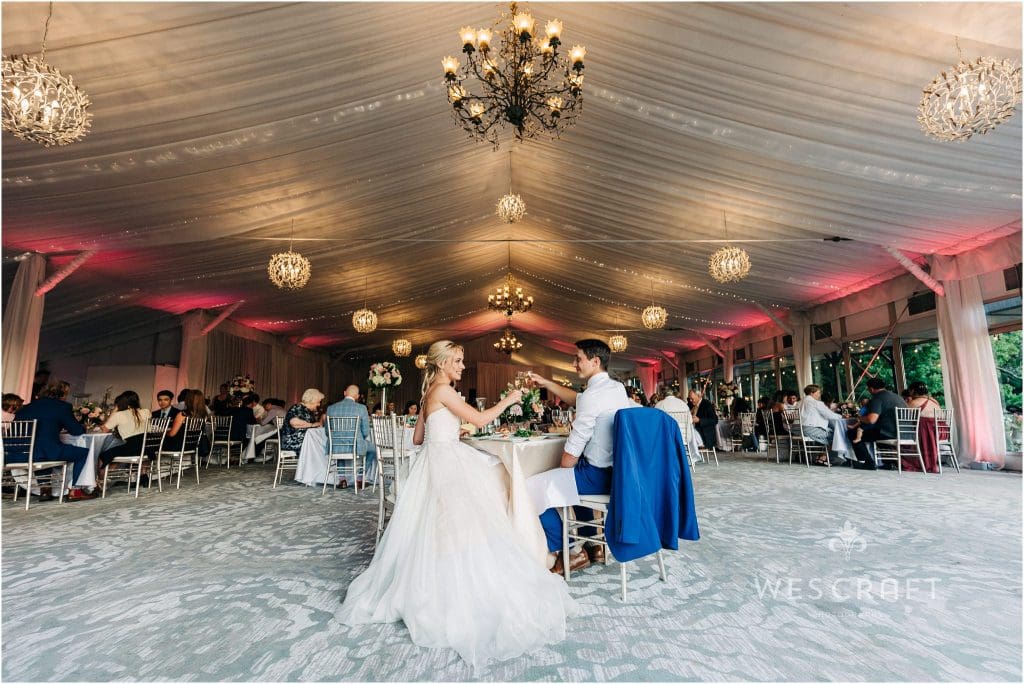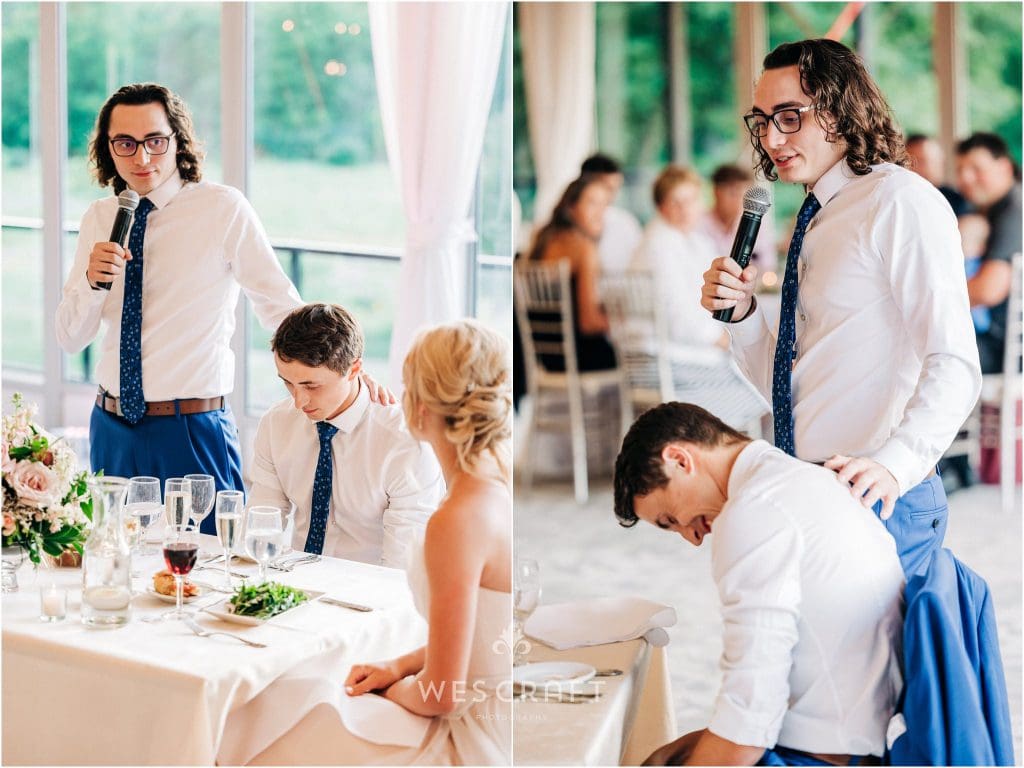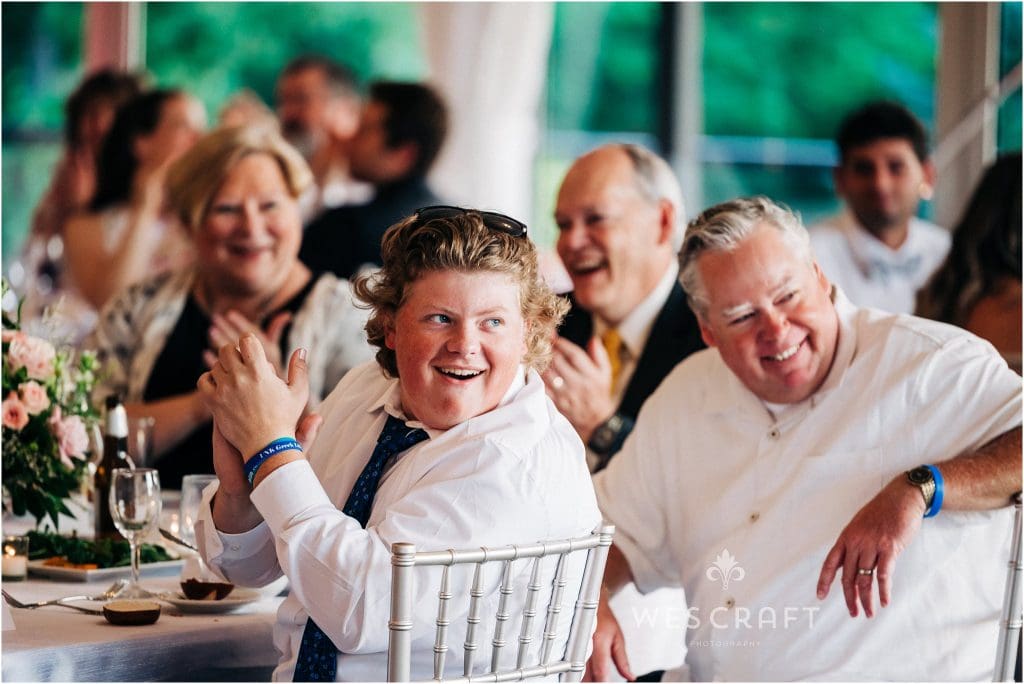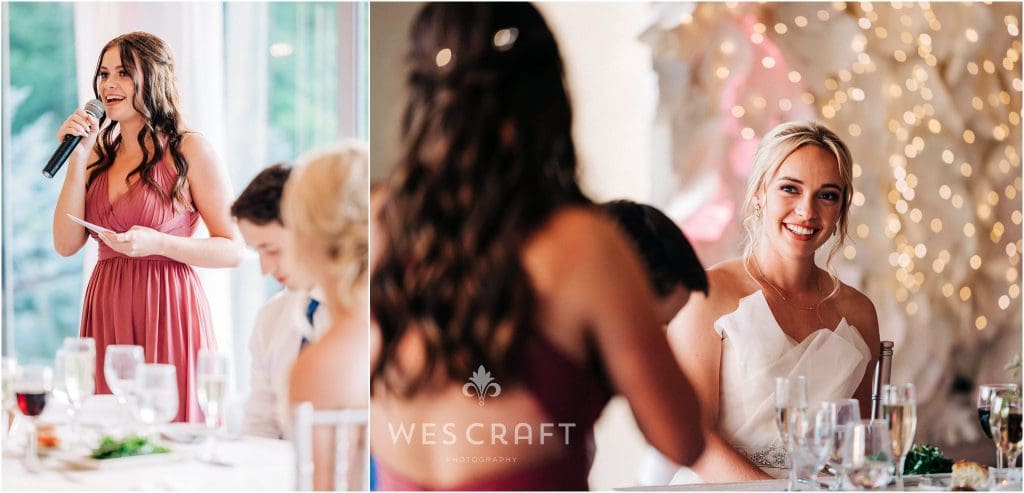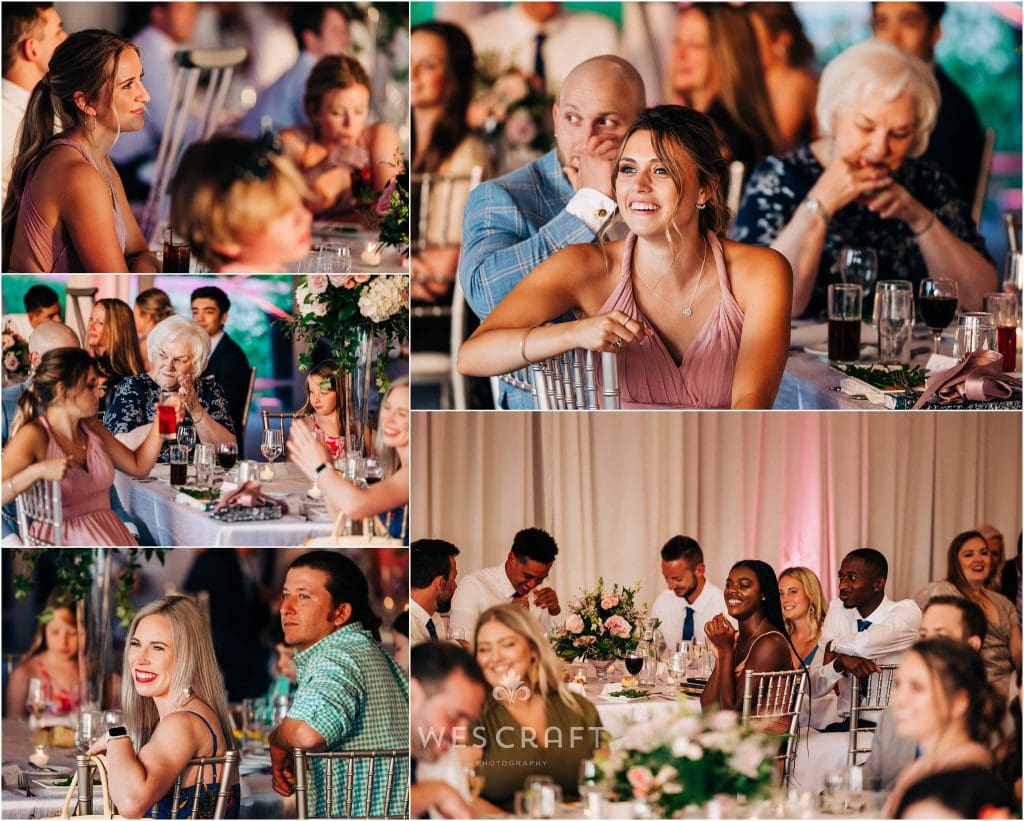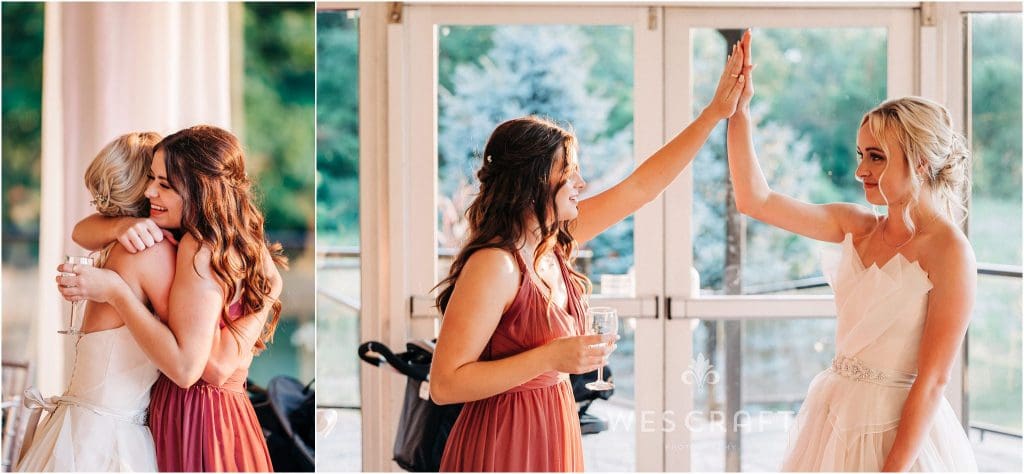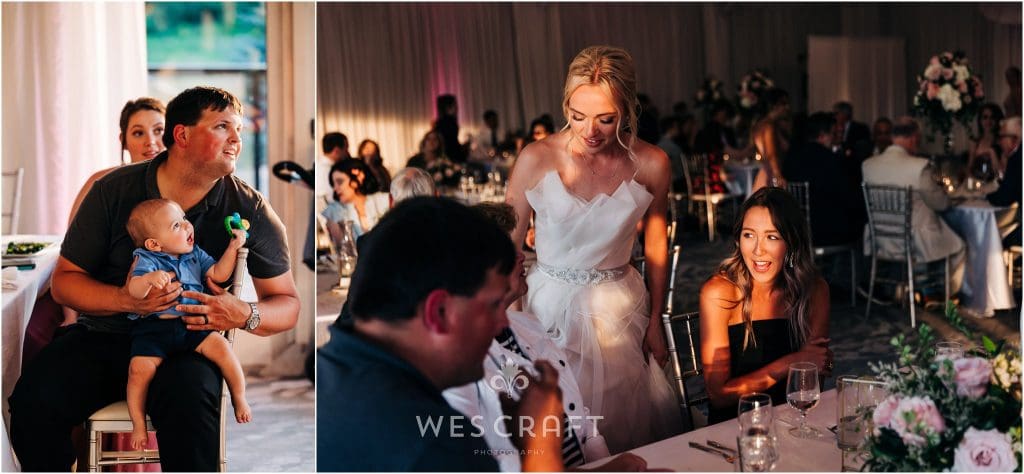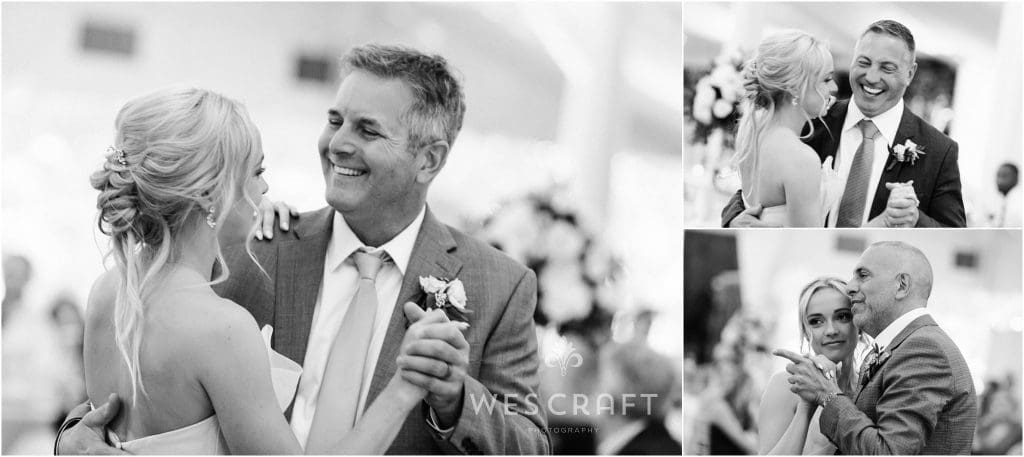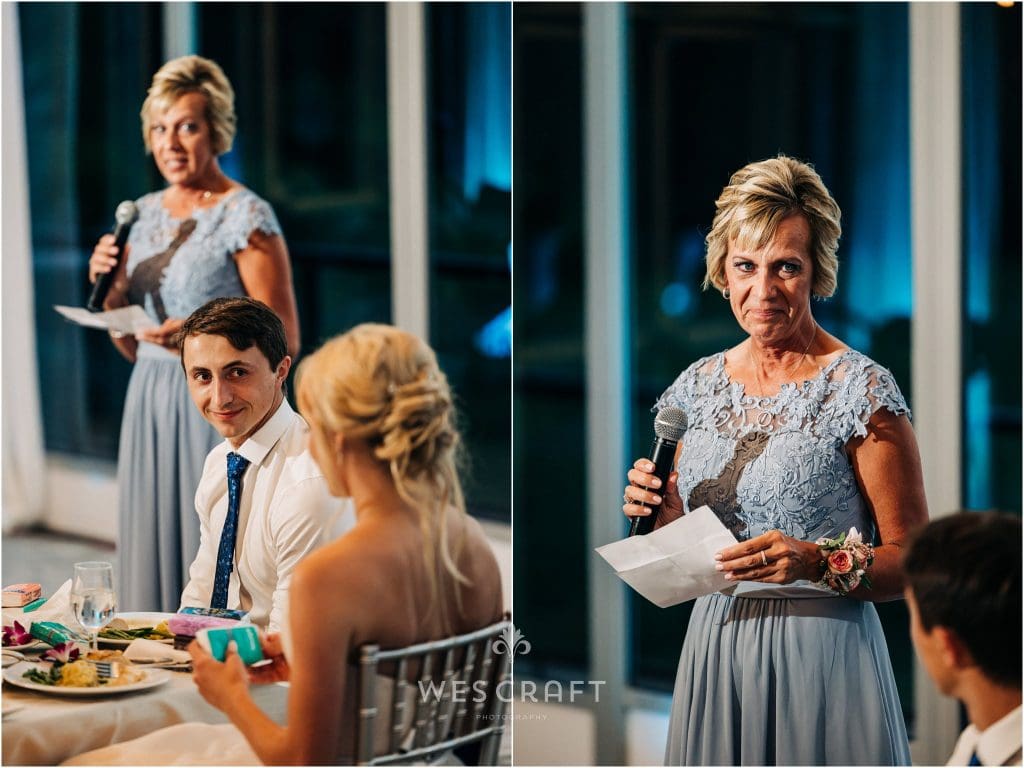 After dinner we were getting ready for the dance floor to open and grabbed a couple shots through the glass of that sunset!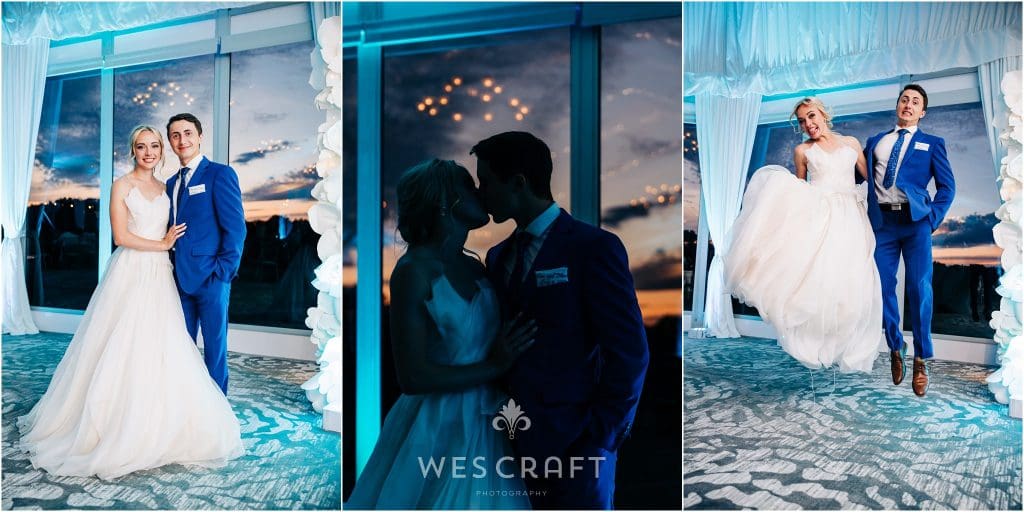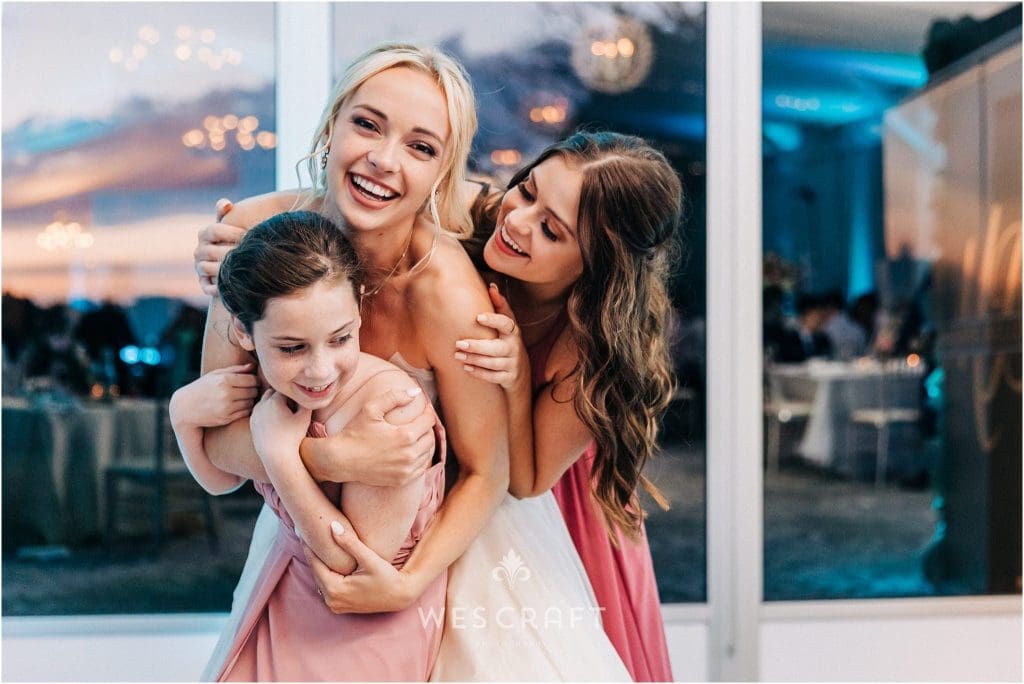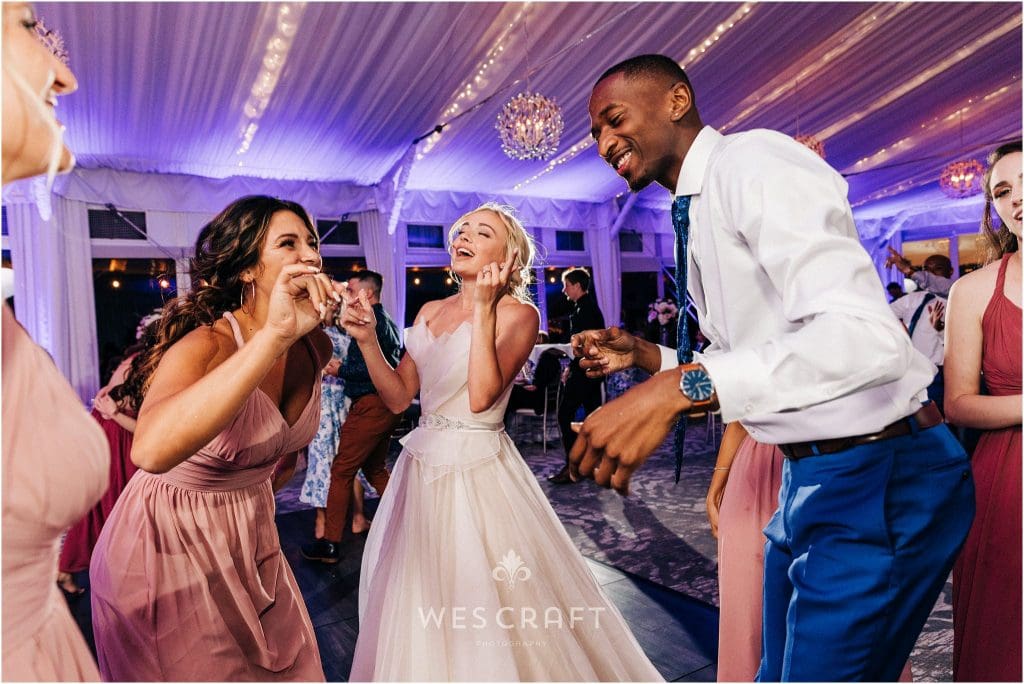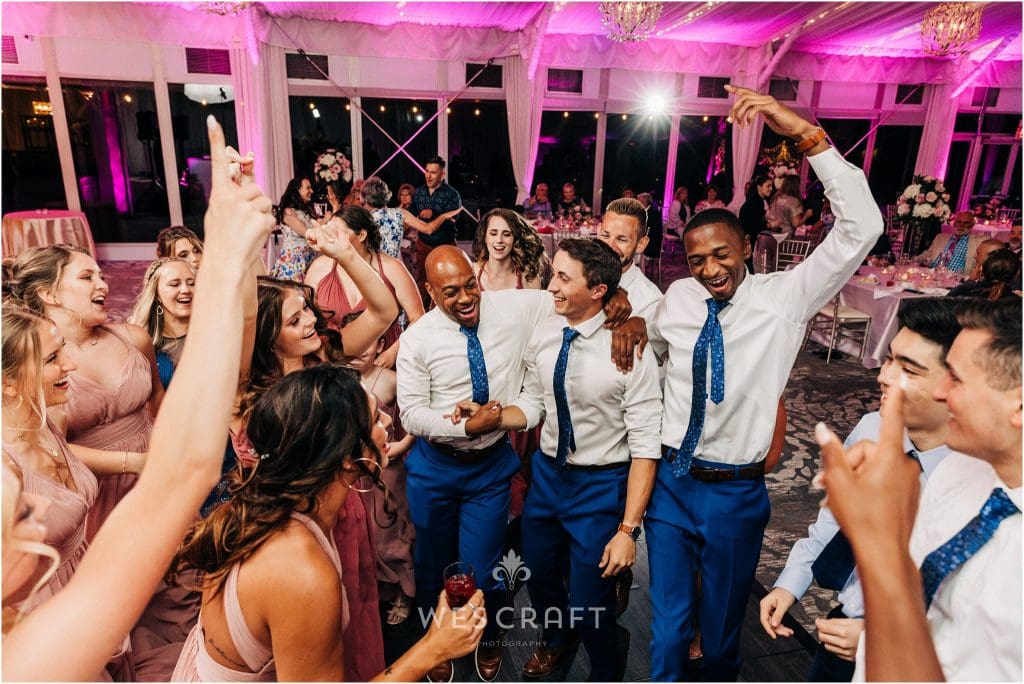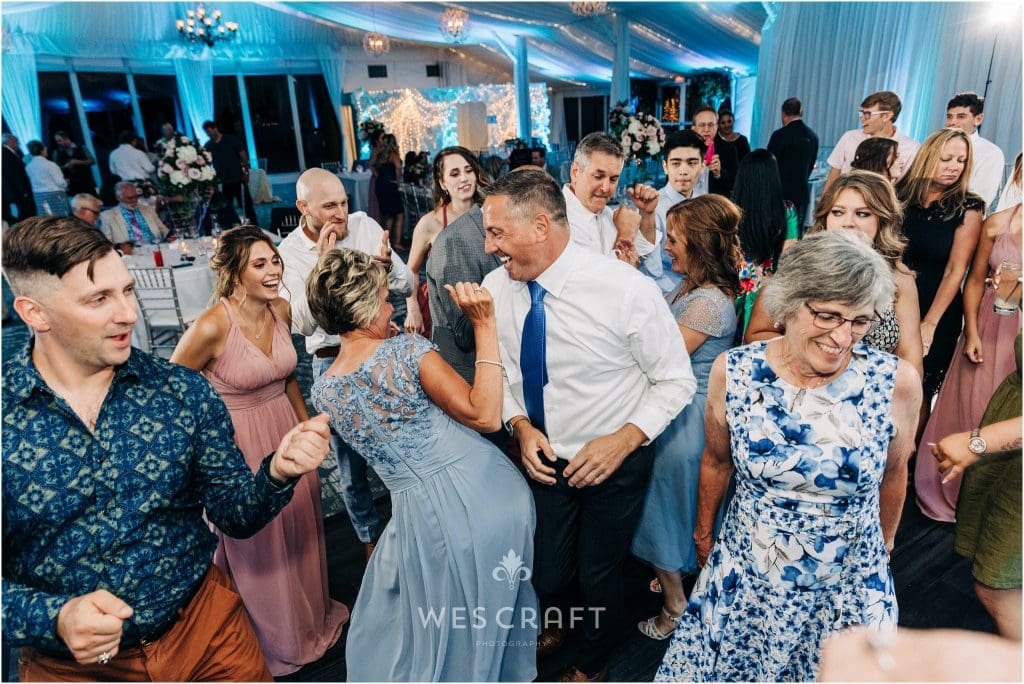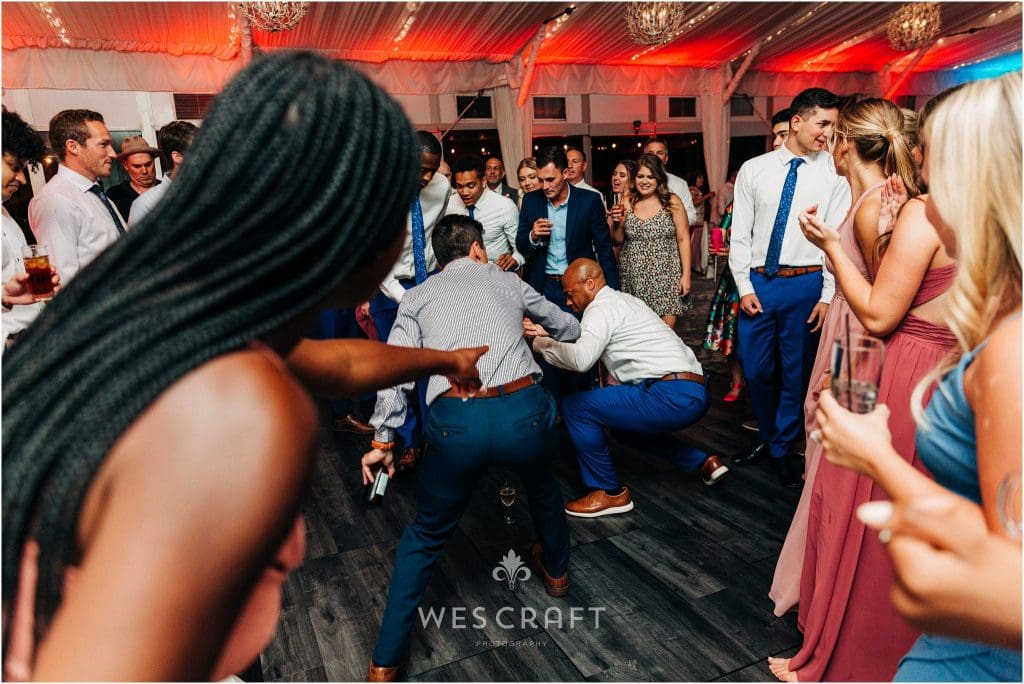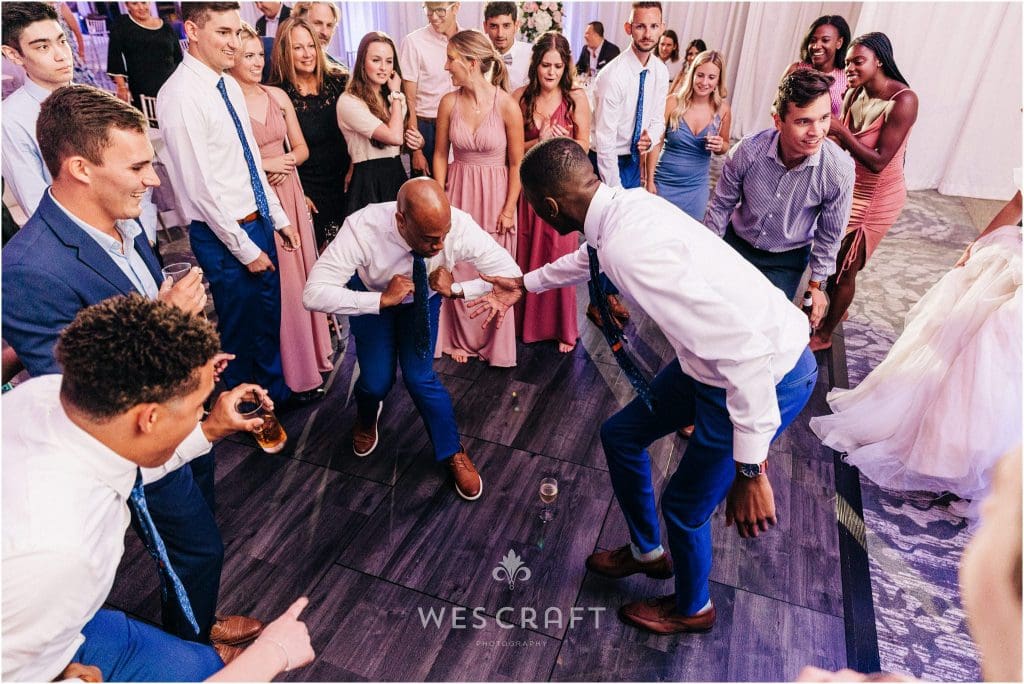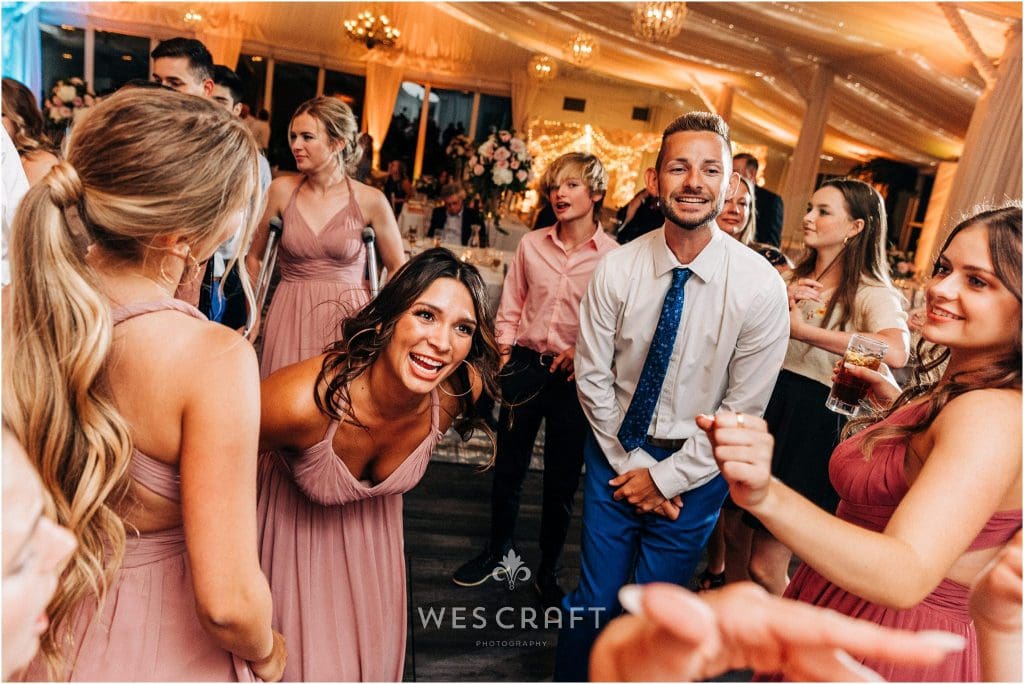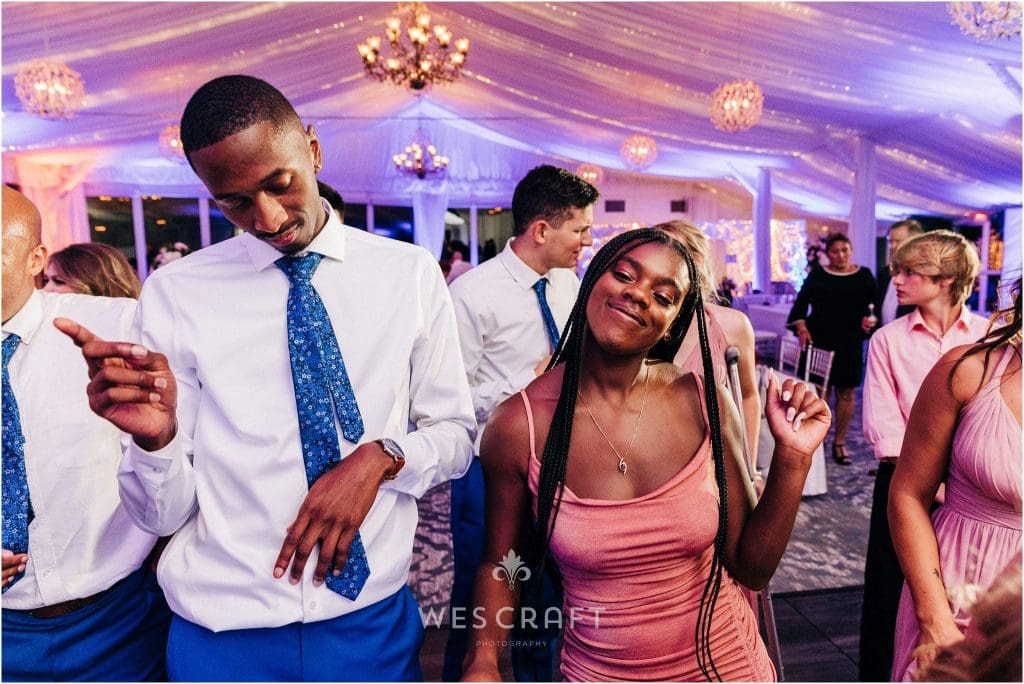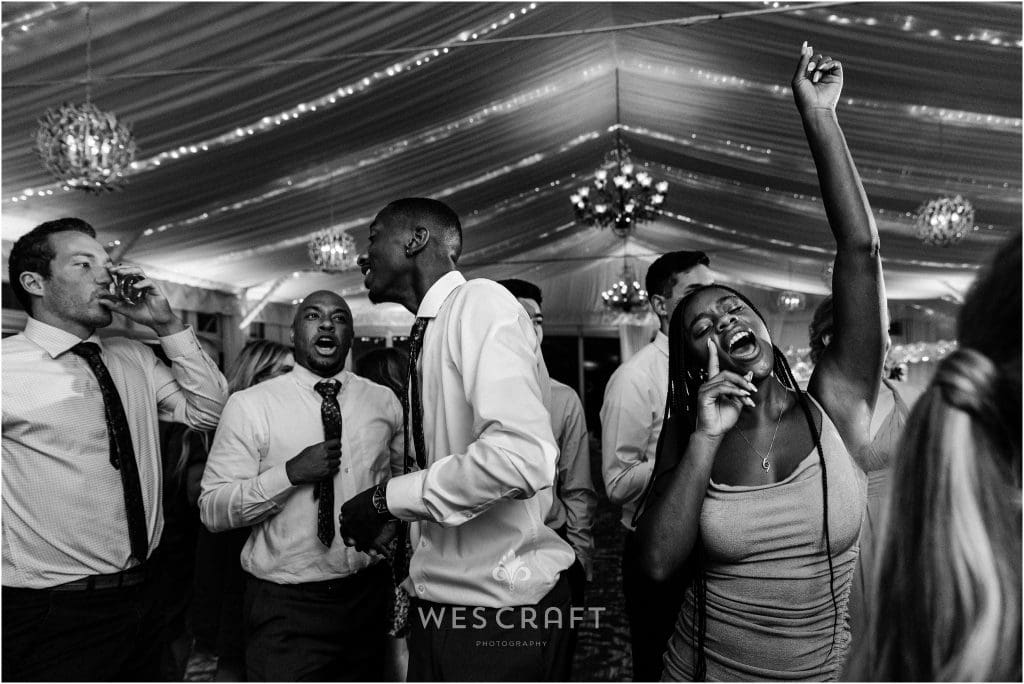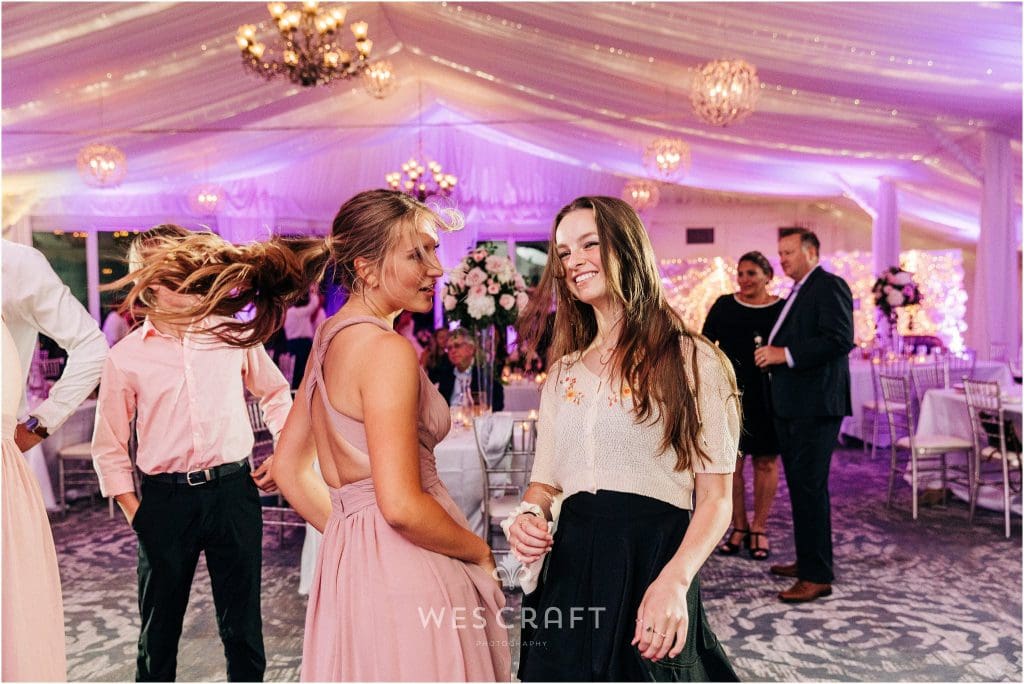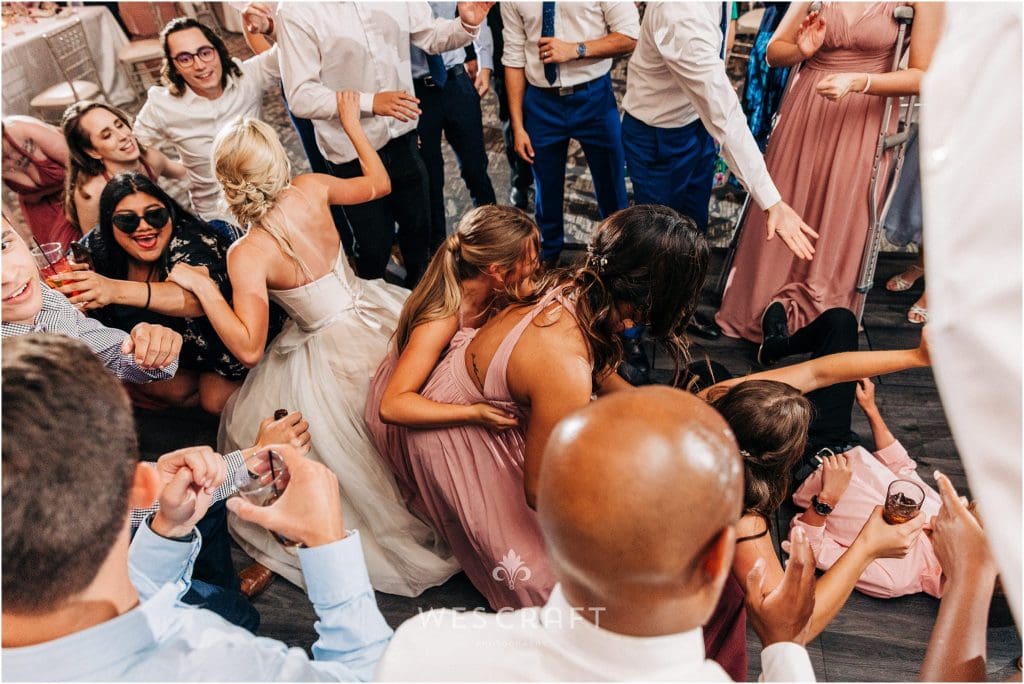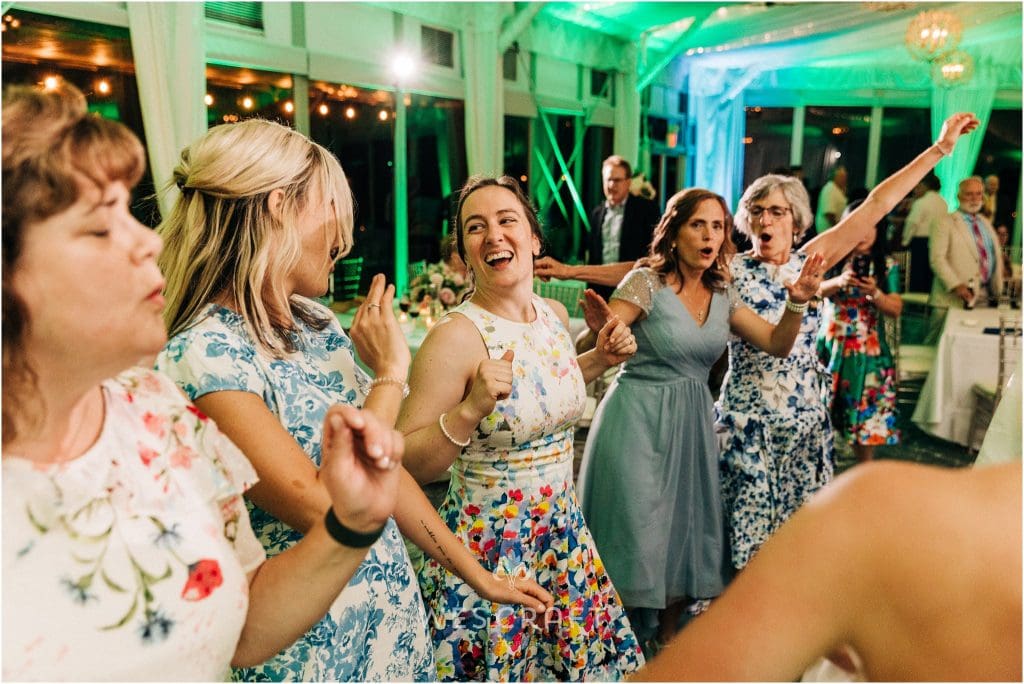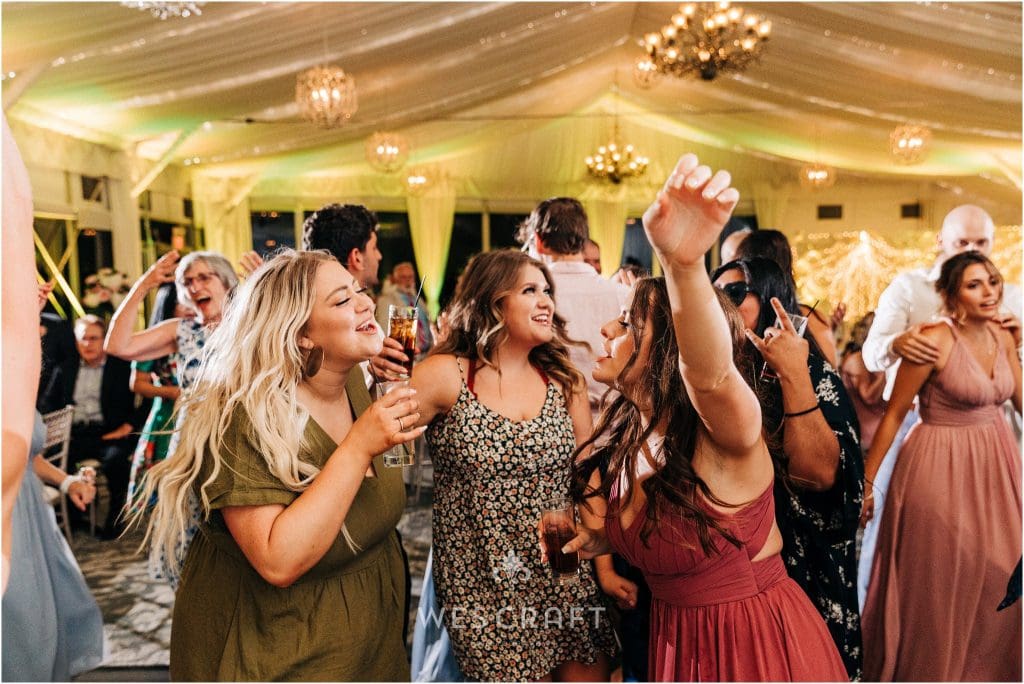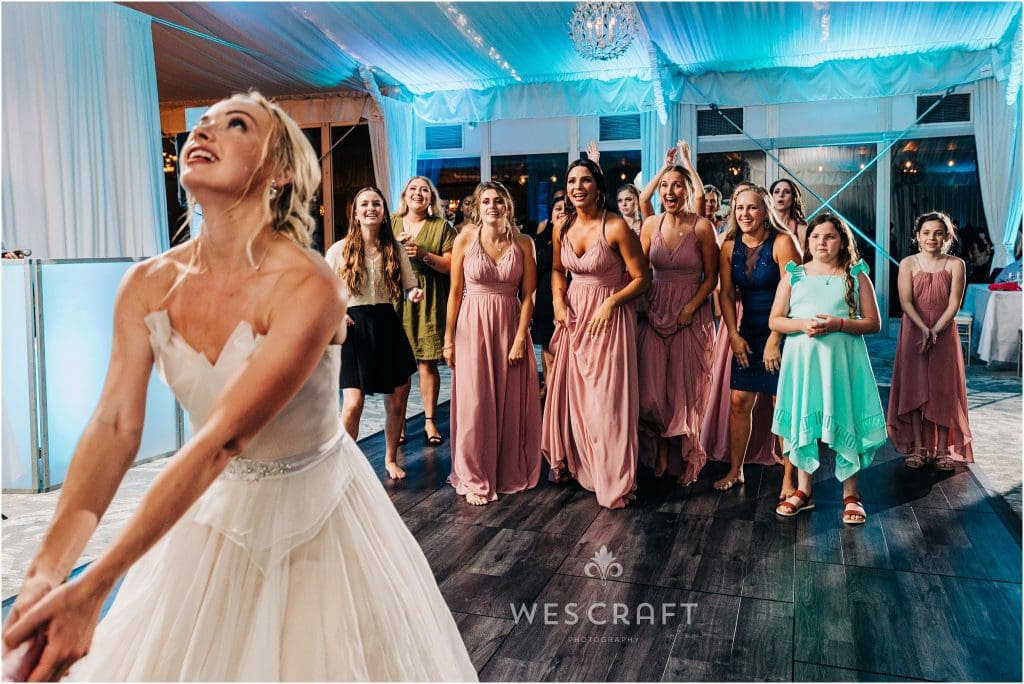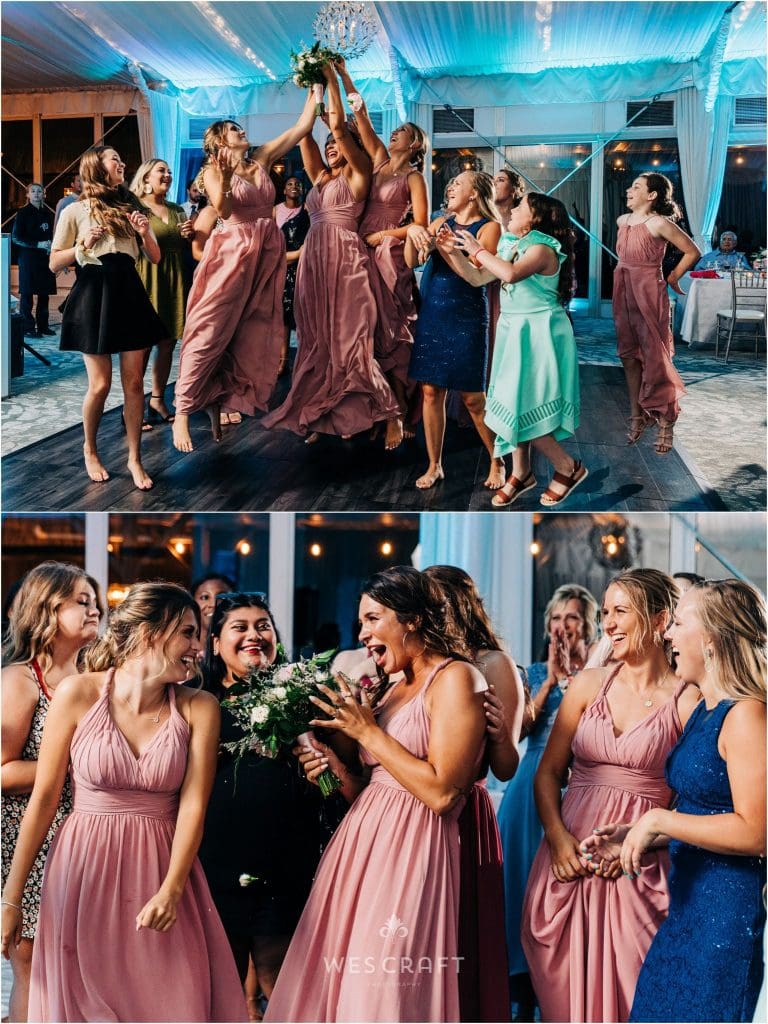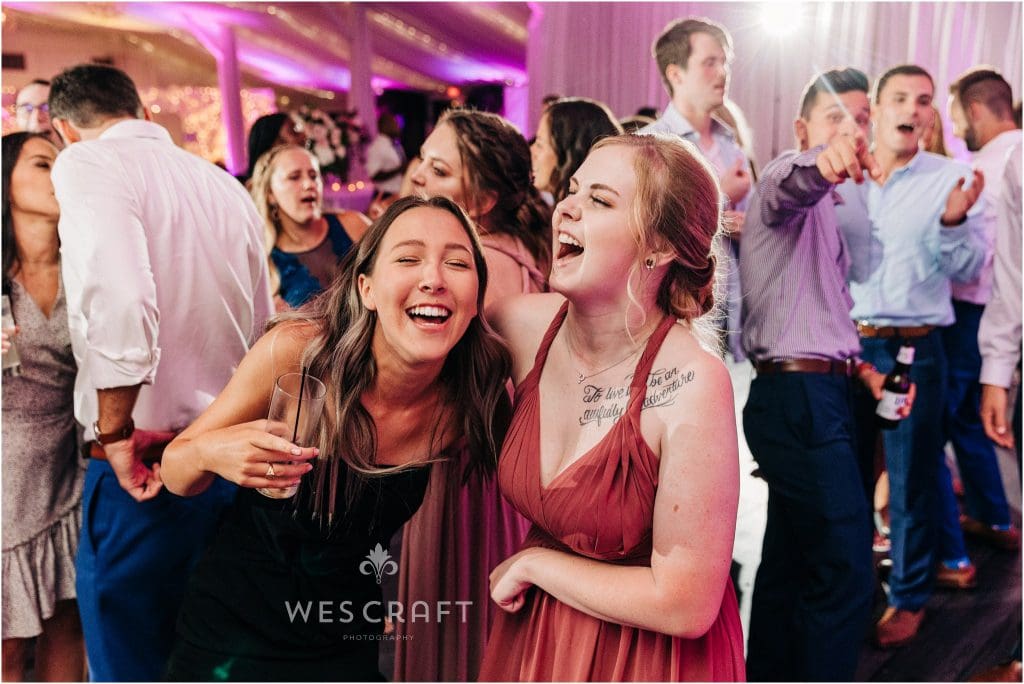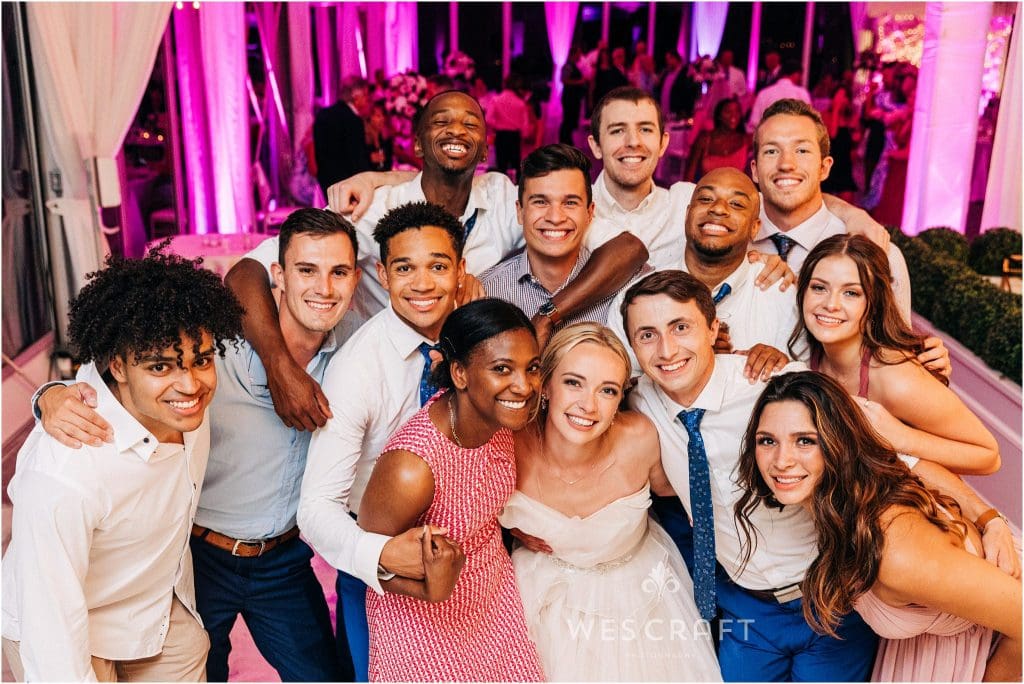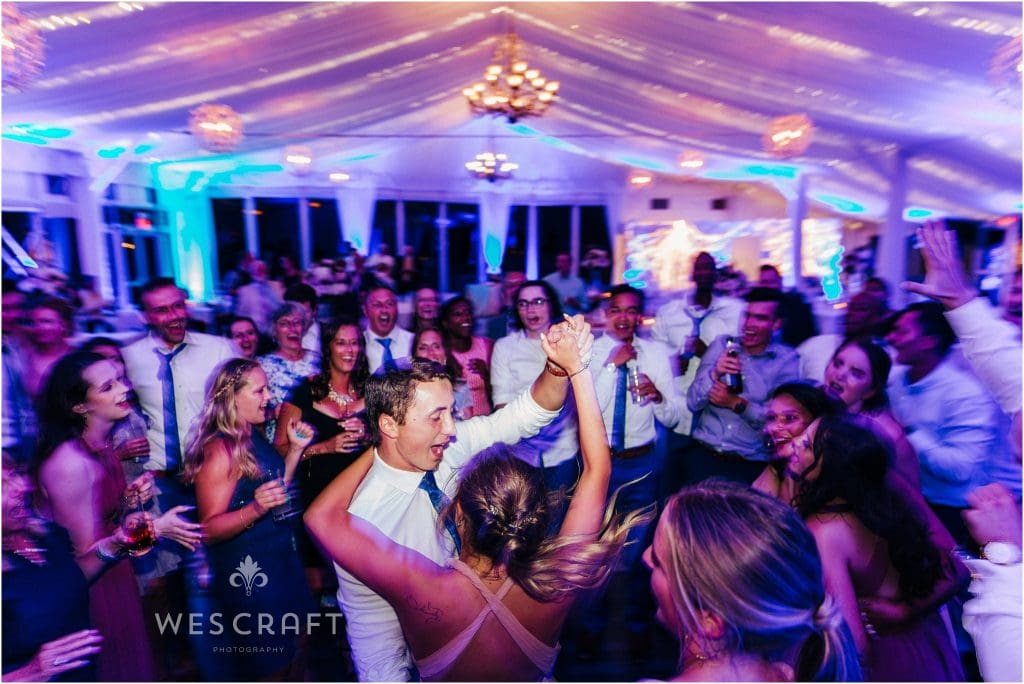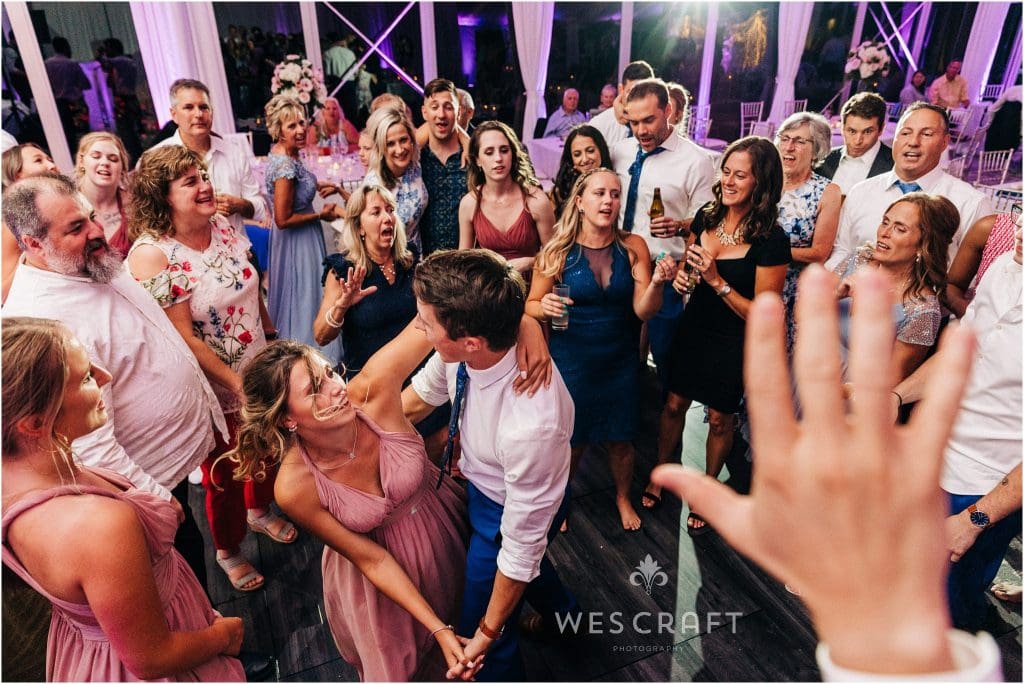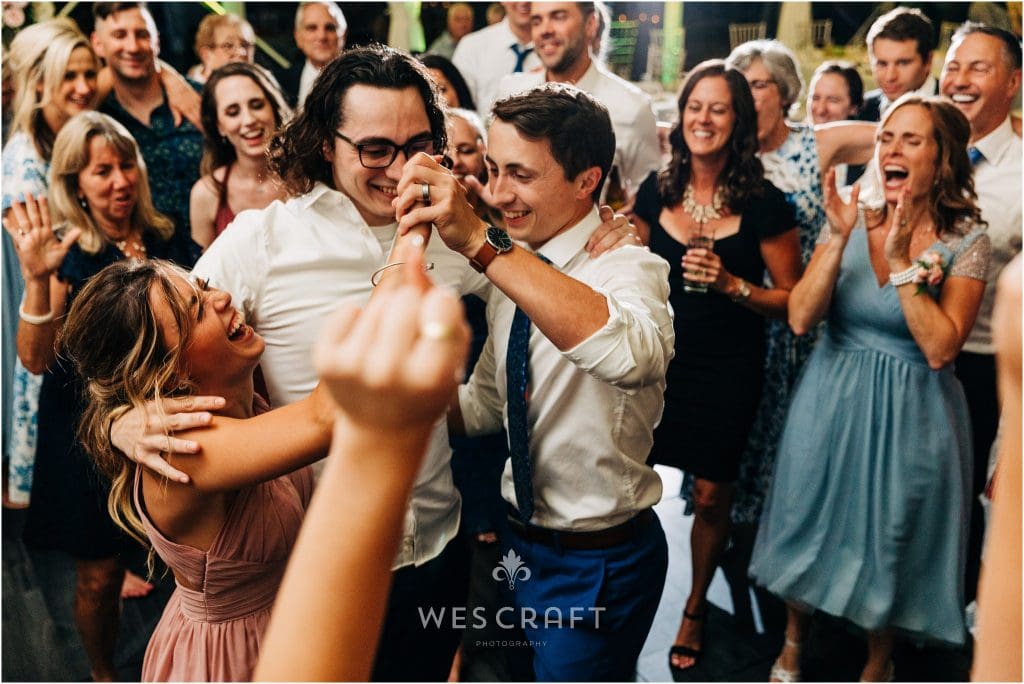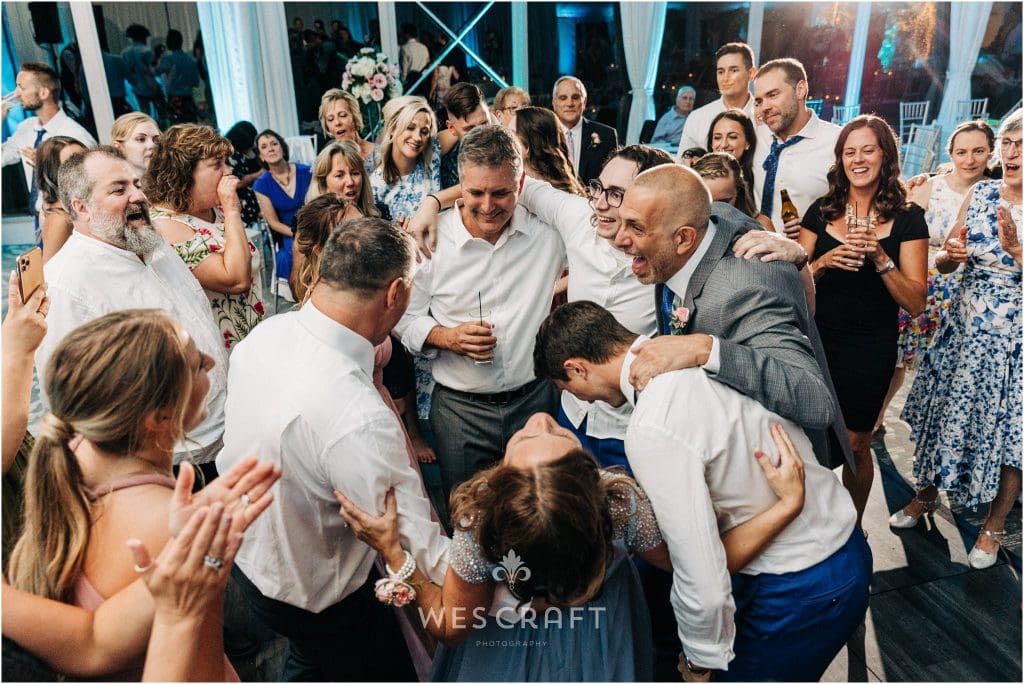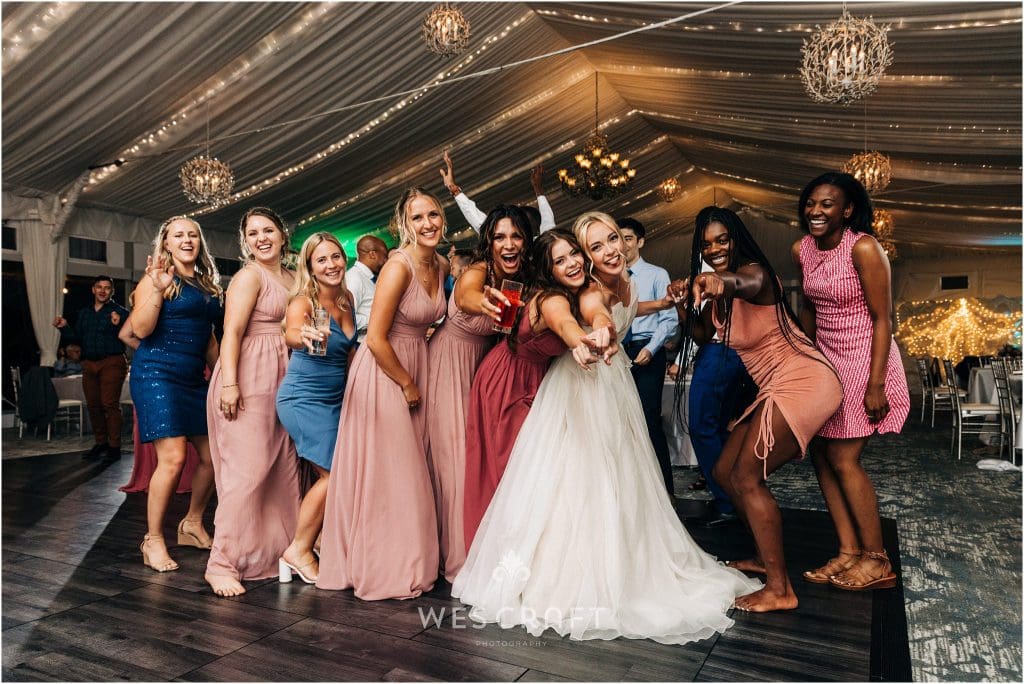 So yeah, it was a crazy fun day. Here's a bit of Nicole's post wedding interview.
Nicole: "I would have the reception last more than 5 hours. Our dance floor did not slow down for a second. The night went by so fast. I would also have made the cocktail hour a little longer so Sam and I could have a little bit. More time just on our own. I would not change any of the vendors we had. They were all amazing to work with and did an incredible job. Our day was stress free because of them."

Nicole: "We have not yet honeymooned!! Planning on taking a trip for the one year anniversary. My school schedule does not have many breaks that are not holidays where we want to spend time with family."

So, in summary, if you're having a wedding at Monte Bello Estate or anywhere and you love our work, we'd love to talk to you about your upcoming wedding too! Contact us via the contact form.