Locations: Chicago, University Club of Chicago
Val & John's main wedding album was in our 16×12″ size for epic large photos.  We bound it in Smoke Grey Distressed Leather (D13). Our Distressed Leather is a premium fine grain bovine leather that comes in over 20 colors, mostly neutrals and earth tones.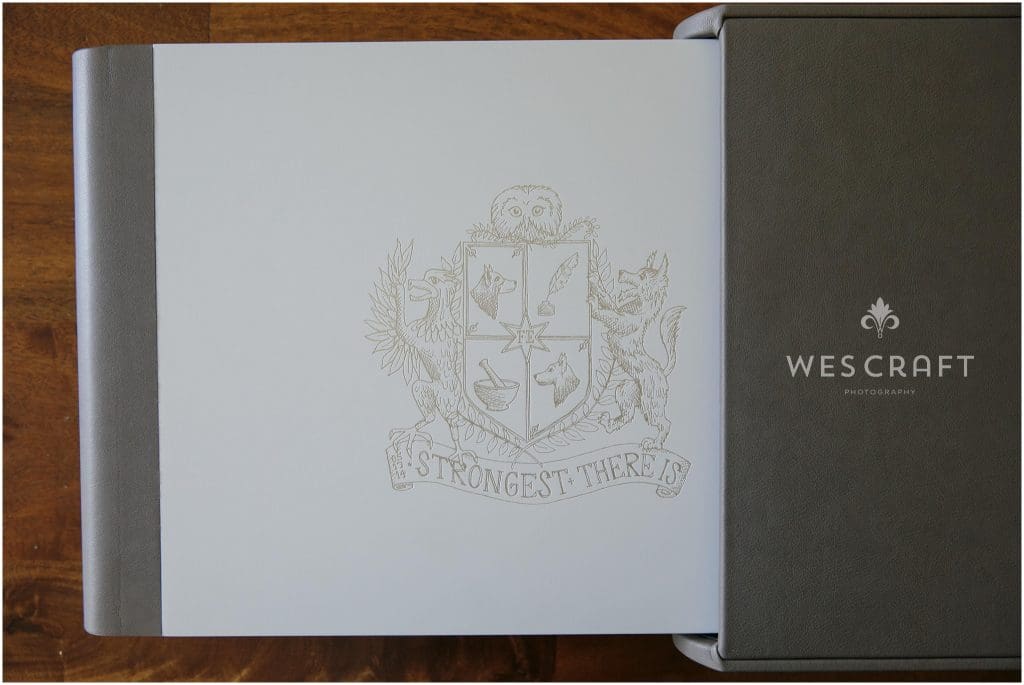 Their Cover is a solid sheet of Varnished Metal in a powder coated Light Grey. A crest celebrating the couple's union was designed by Ceci New York Invitation Design and used as a banner hanging in their wedding hall. We obtained permission to have that same design engraved into the painted metal cover for a truly custom album!
Val and John had us cover their rehearsal and dinner. There were so many great photos from that gathering that they purchased and additional album of those photos. For that album they opted for an 8×12″ size but had it bound in the same Fog Grey Distressed Leather that the main album was bound with.  The title was embossed all caps using Times New Roman.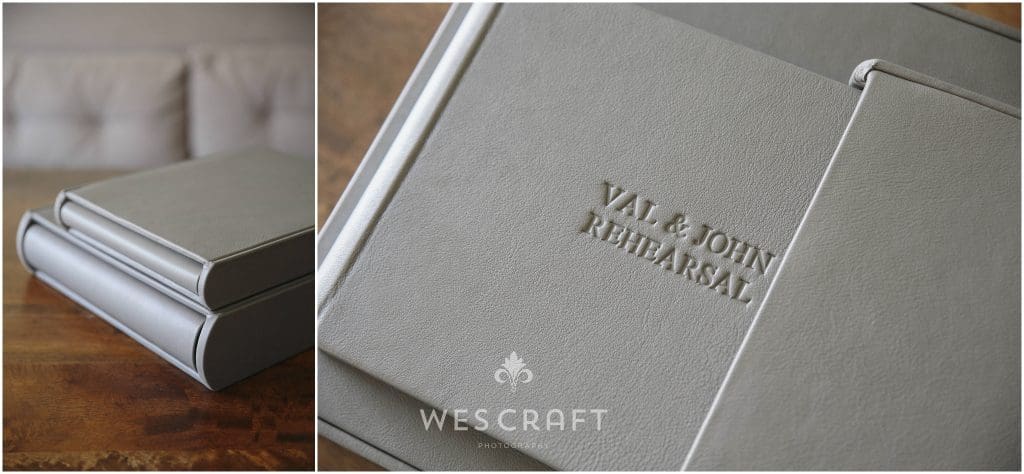 See below how large the prints are in a 16×12″ album when compared to the 8×12 album above it. See a few of our favorite layouts and spreads below.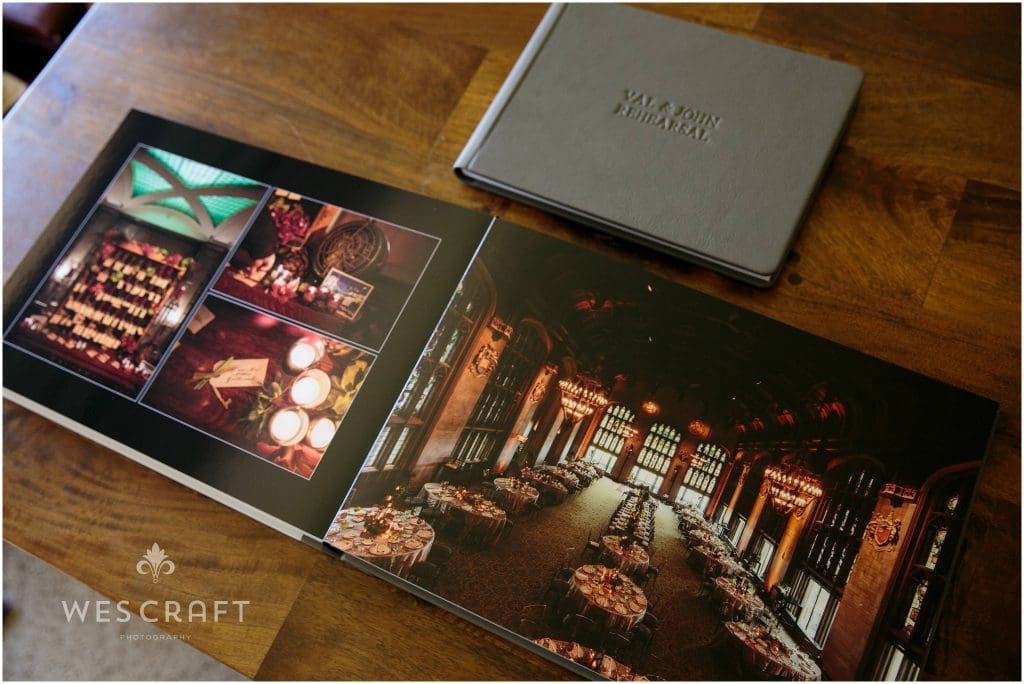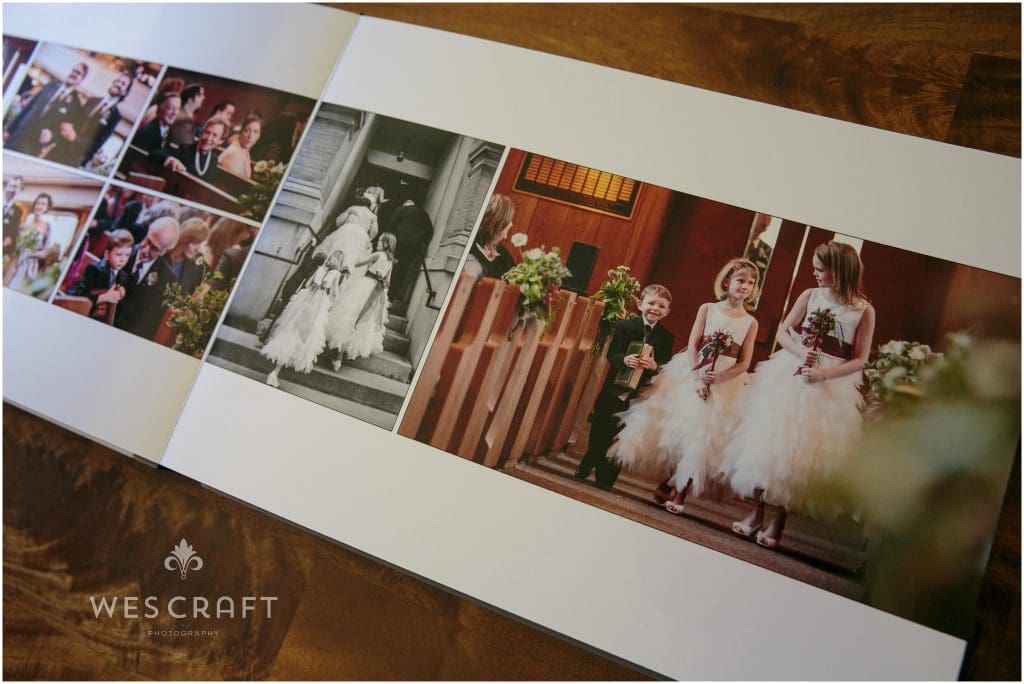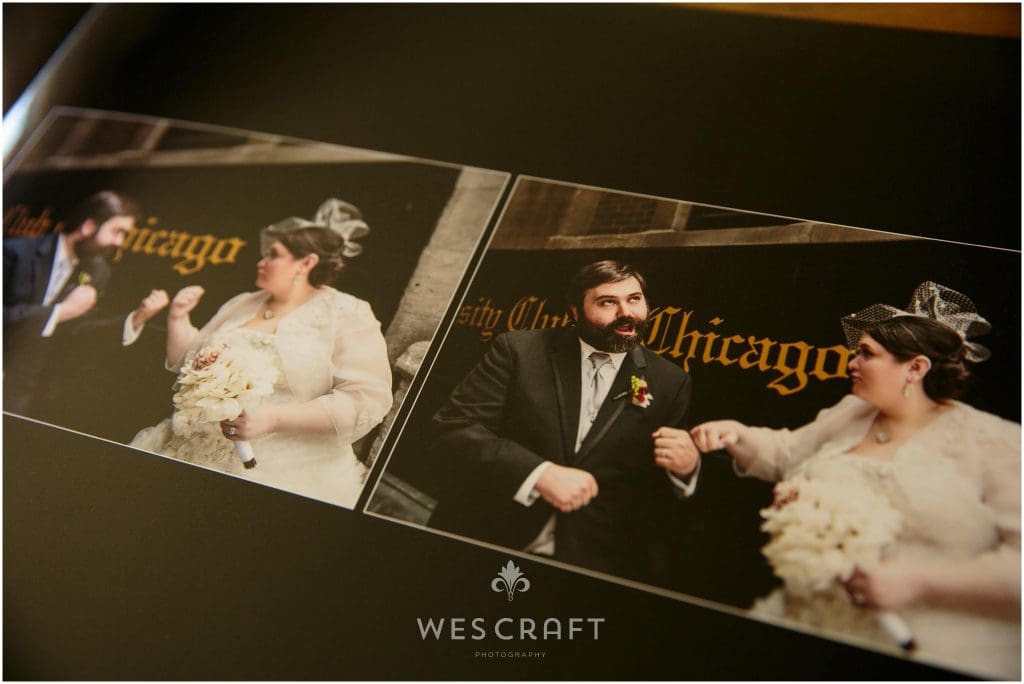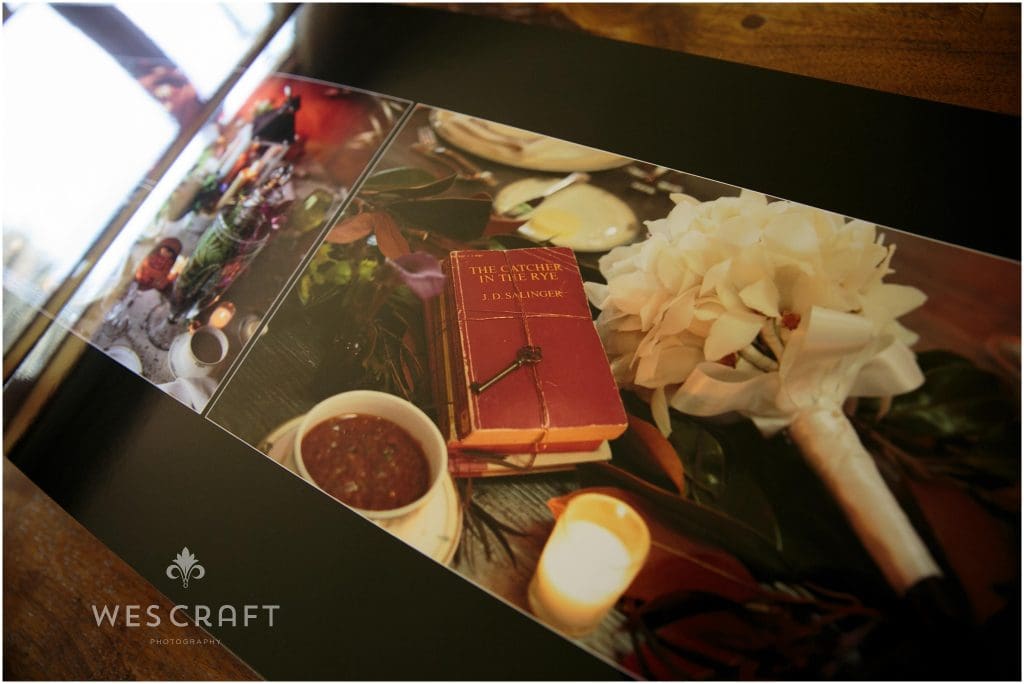 In many cases we reprint smaller copies of our couple's album to use as a gift for the parents. Sometimes however a mother wants to pick her own favorites for her own album.  See Val's mom's book below.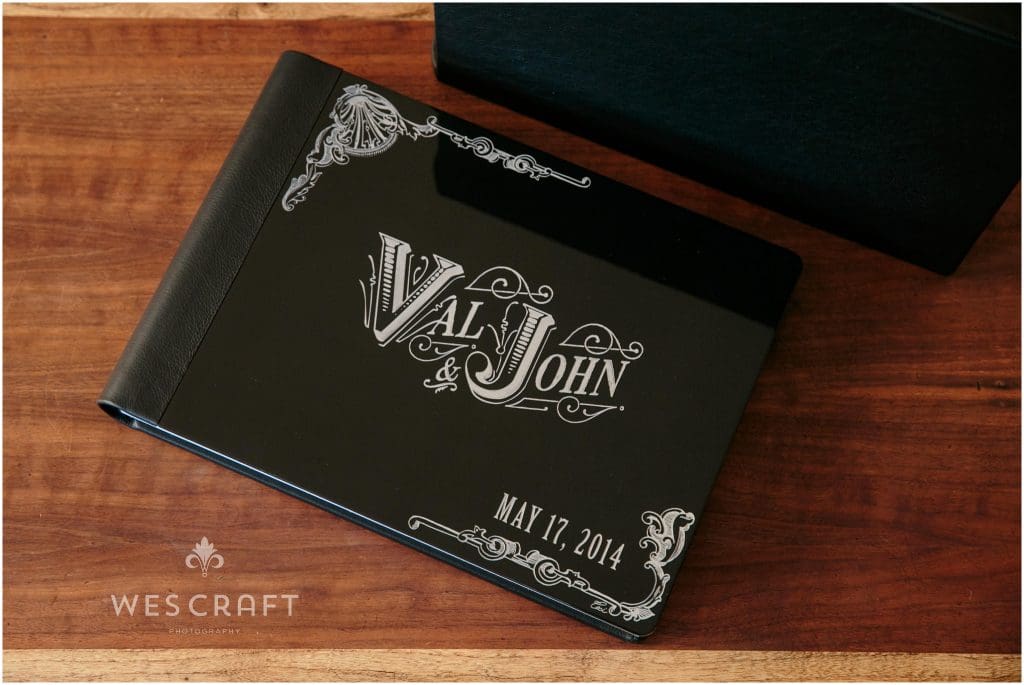 Val's mother's custom 10×14″ album is bound in Black Distressed Leather and with a glossy Black Varnished Metal cover. The title is laser etched with graphics from the couple's wedding invitation designed by Ceci New York Invitation Design. An optional black distressed leather sleeve was ordered for this book as well!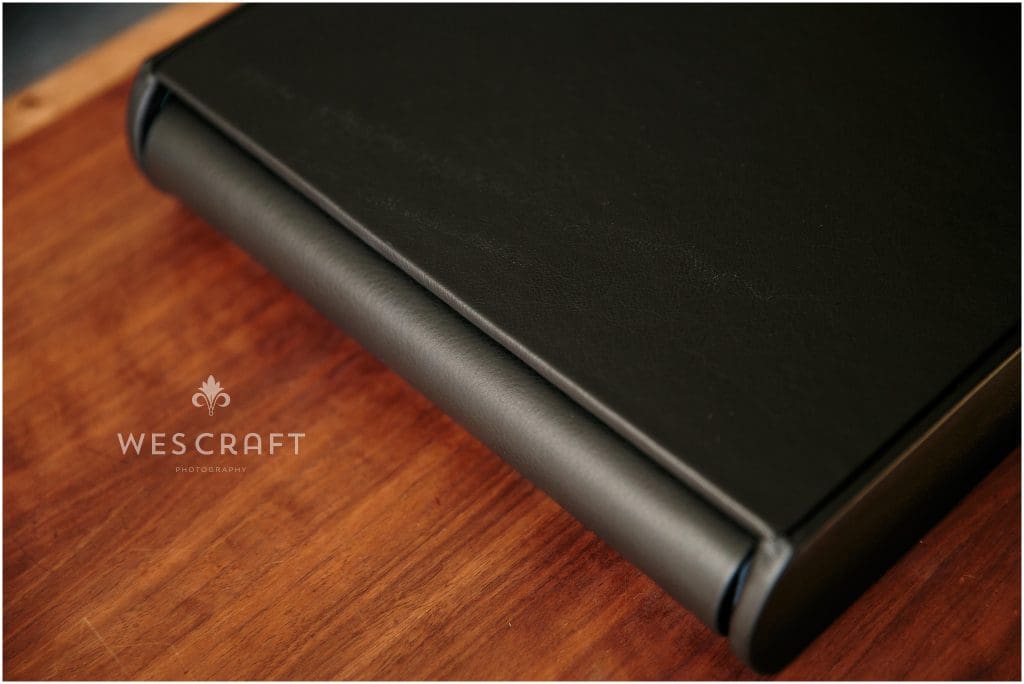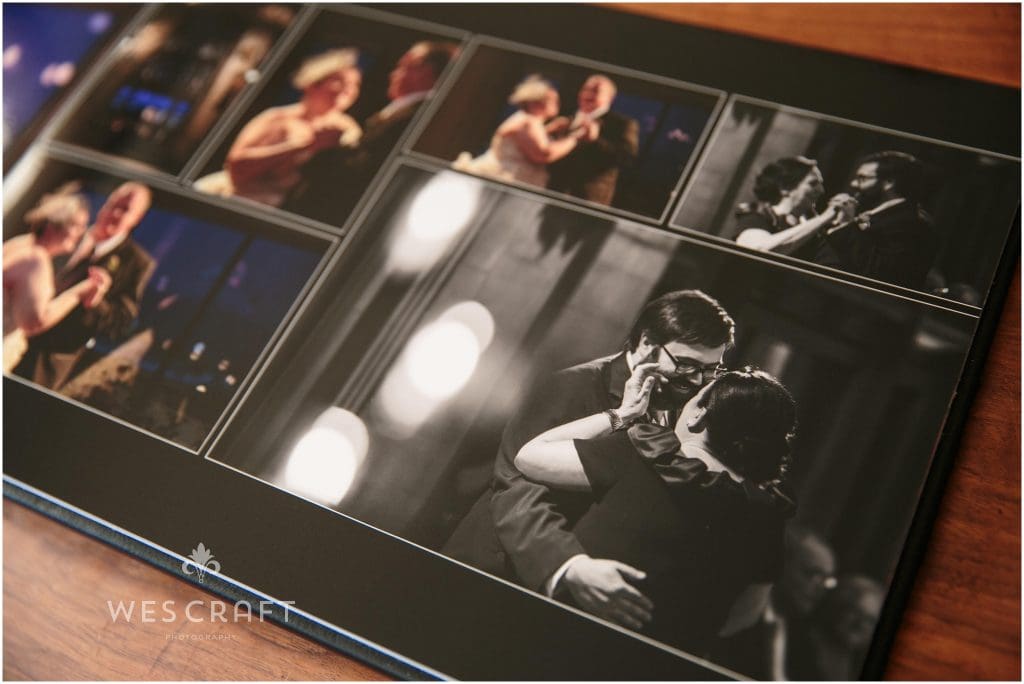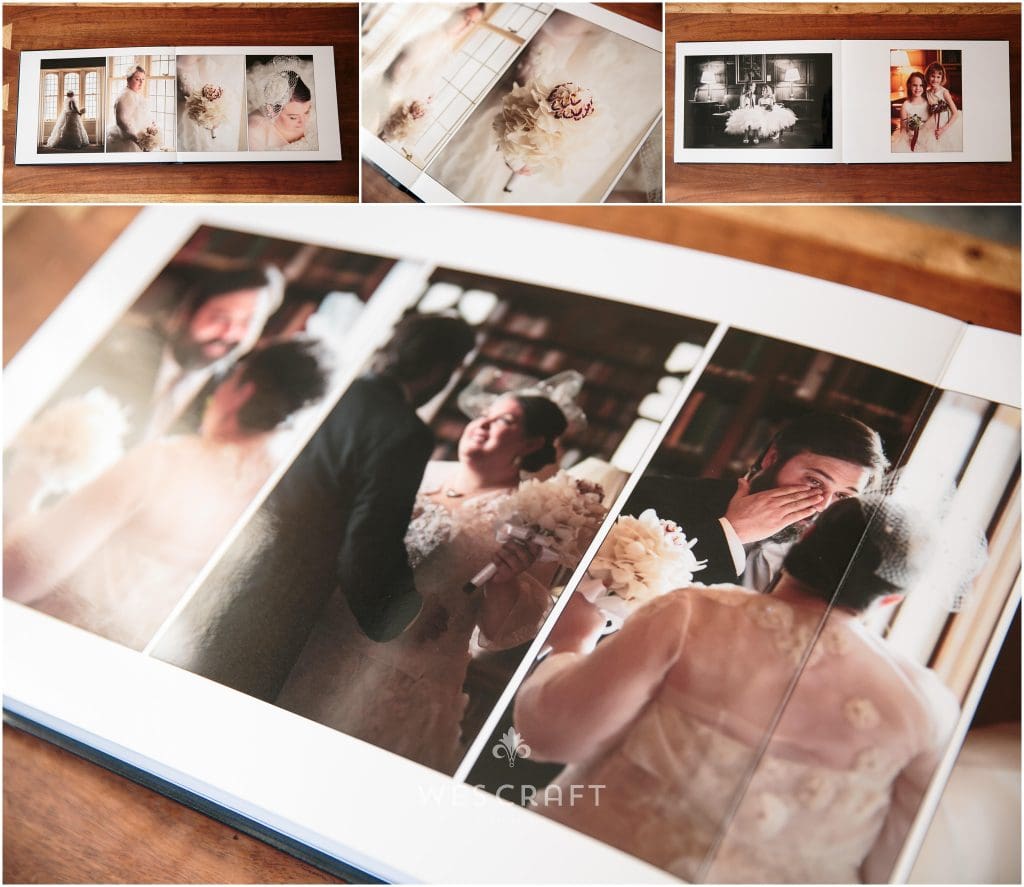 Thanks for checking out another custom album made by Wes Craft Photography! We hope to make something for you to cherish soon!