Locations: Chicago, Michigan Avenue, Wrigley Building
A downtown Chicago session in Spring. Tom was a real sweetheart for missing part of a Blackhawks playoff game for this one.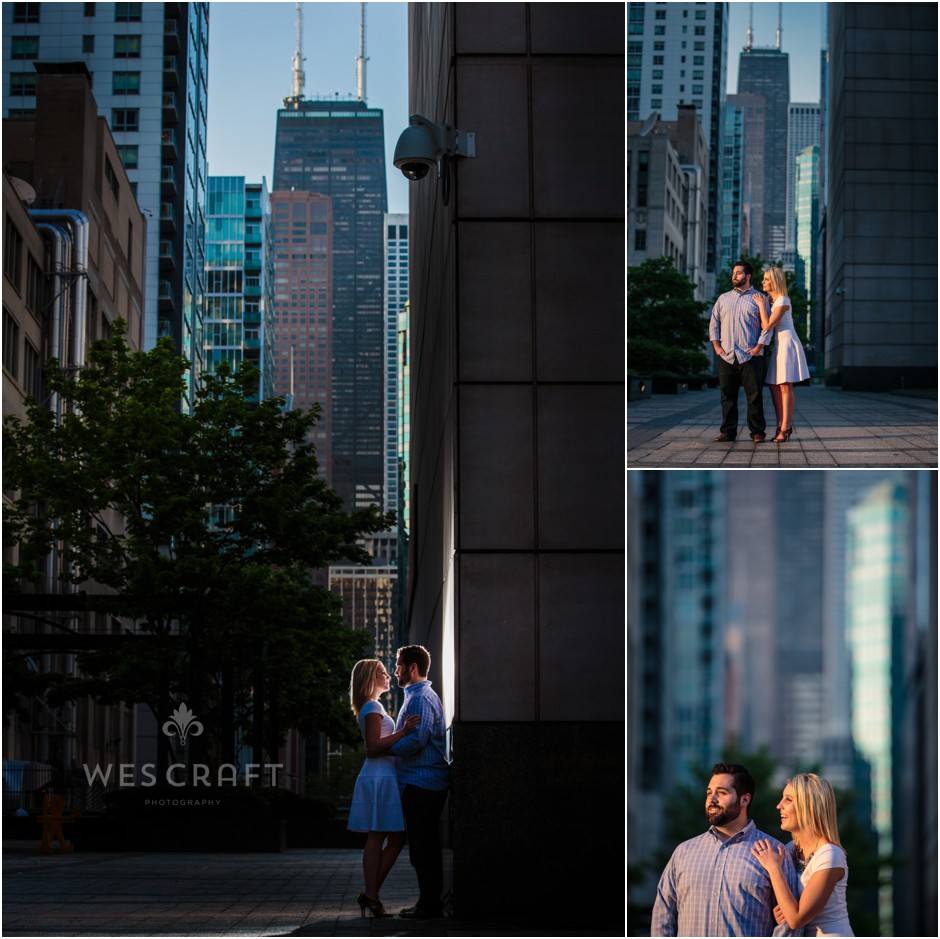 We love shooting in Chicago and finding unique perspectives on this beautiful city.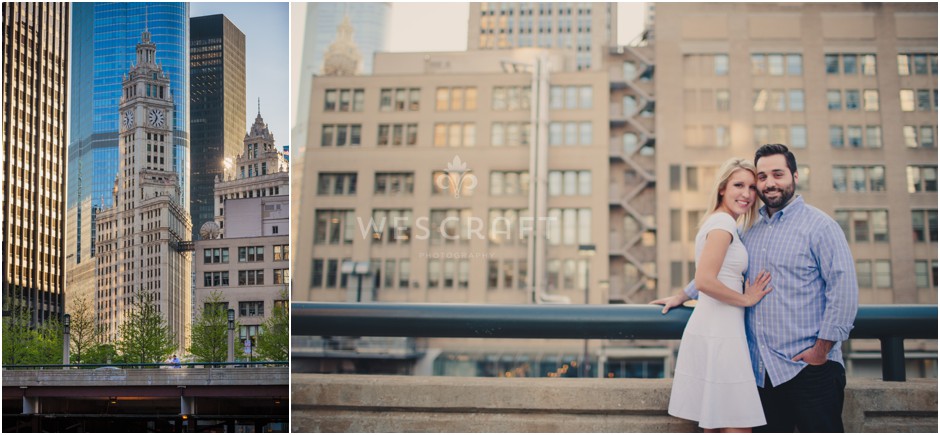 In these next two I'm having fun with composition, light, and one of my favorite lenses.  Lens selection is one of the most underrated photographer skills.  Can you guess what lens these were shot with?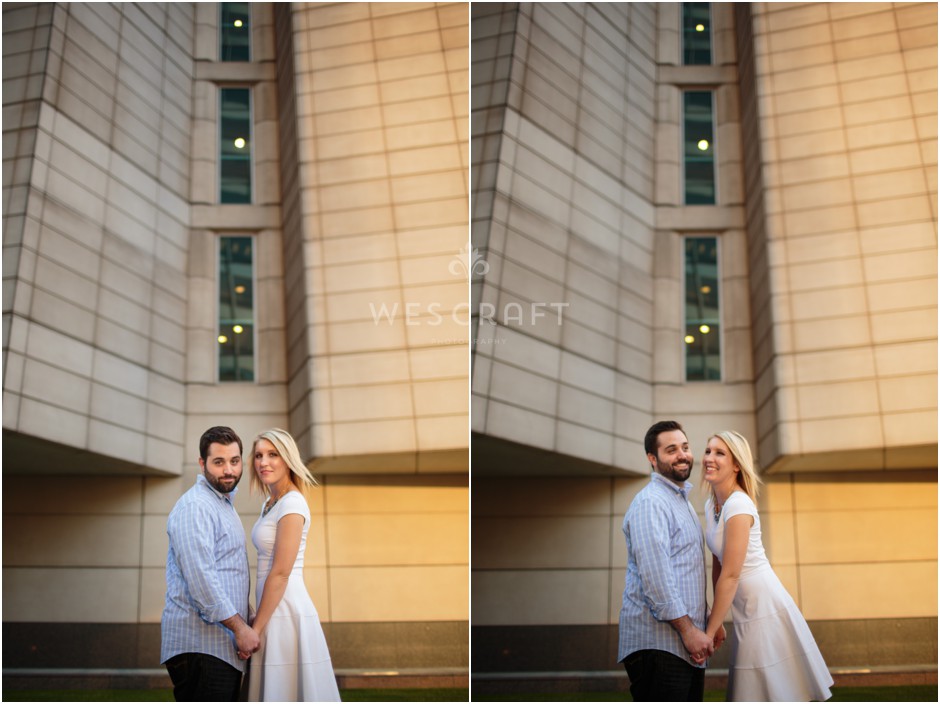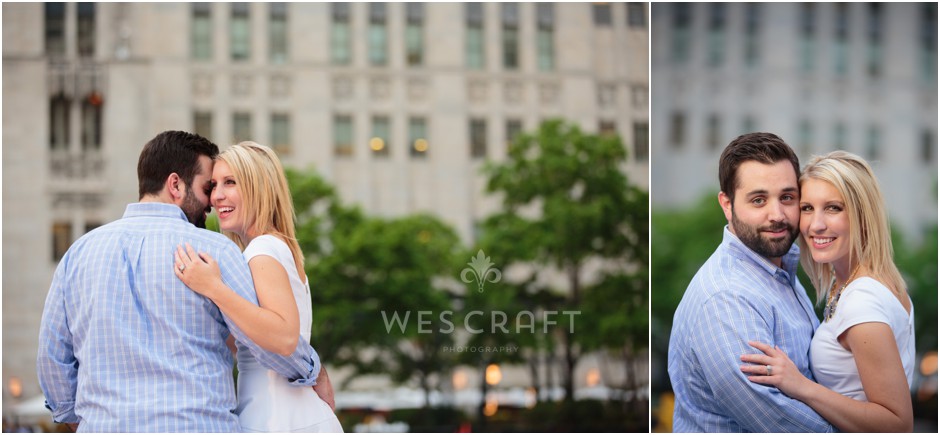 Hold still.  We held still and let the traffic whiz by for this one. Michigan Ave. has tulips planted this time of year.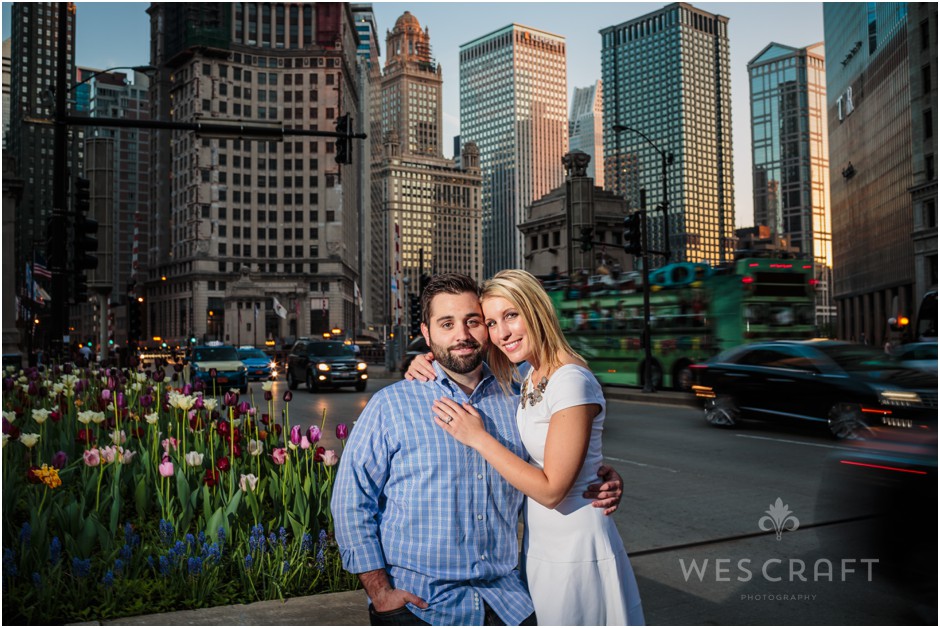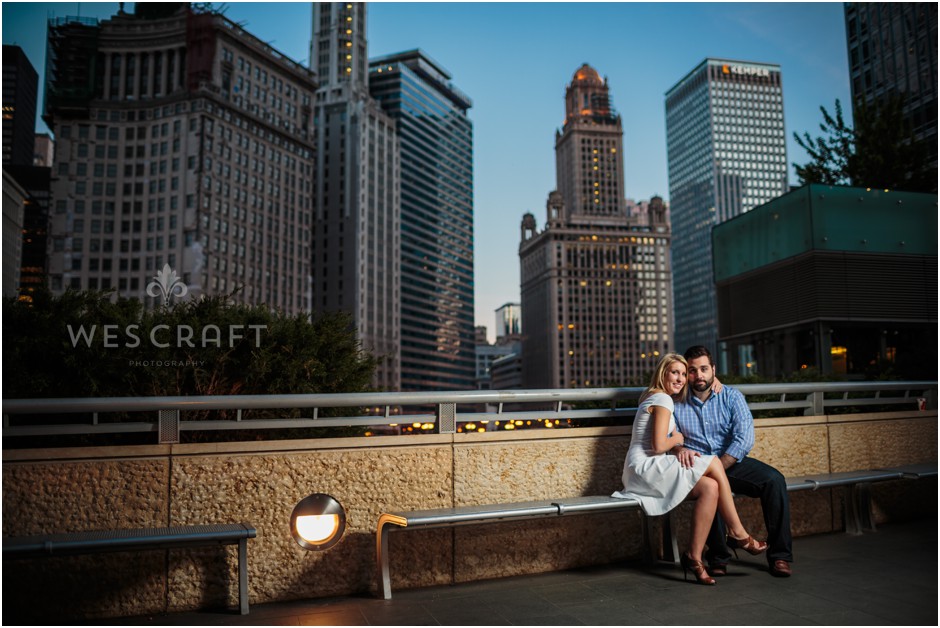 Twilight's "magic hour" is a stunning time to shoot.  The lights are on and the sky is deep blue.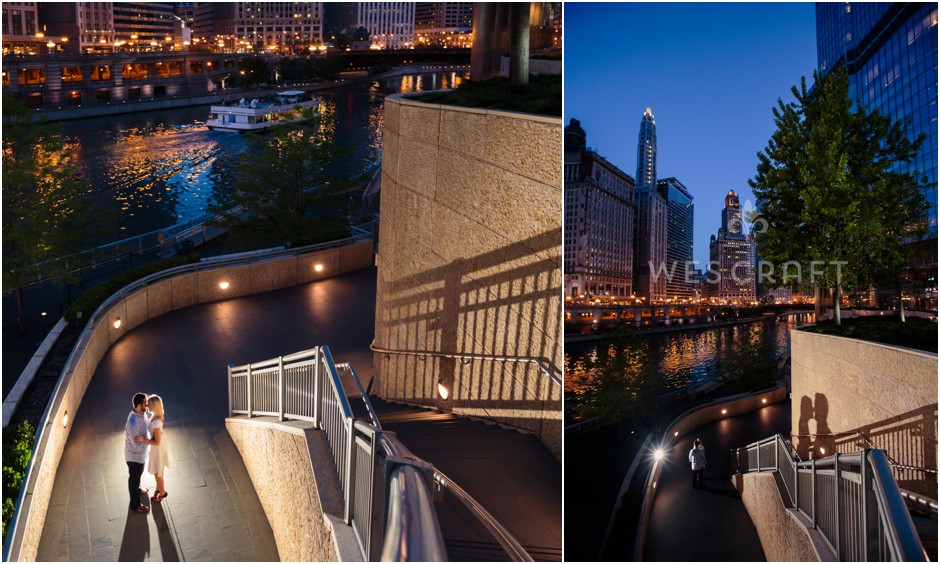 Can you spot Tom & Lauren in that last frame?