Locations: Adler Planetarium, Chicago, Soldier Field
Shannon & Steve love spending time in Chicago and are big fans of Chicago sports.  We chose to have a sunrise engagement session so that we would more or less have the city to ourselves for the shoot!  We braved the chilly dawn and before we knew it the sun was out and warming us all. We spent the entire session on Museum Campus beginning on the peninsula by the Adler planetarium and wrapping up by Soldier Field.  We had to get creative to avoid crowds gathered for a quarter marathon assembled on one side of the stadium!  Without further delay here are some pics!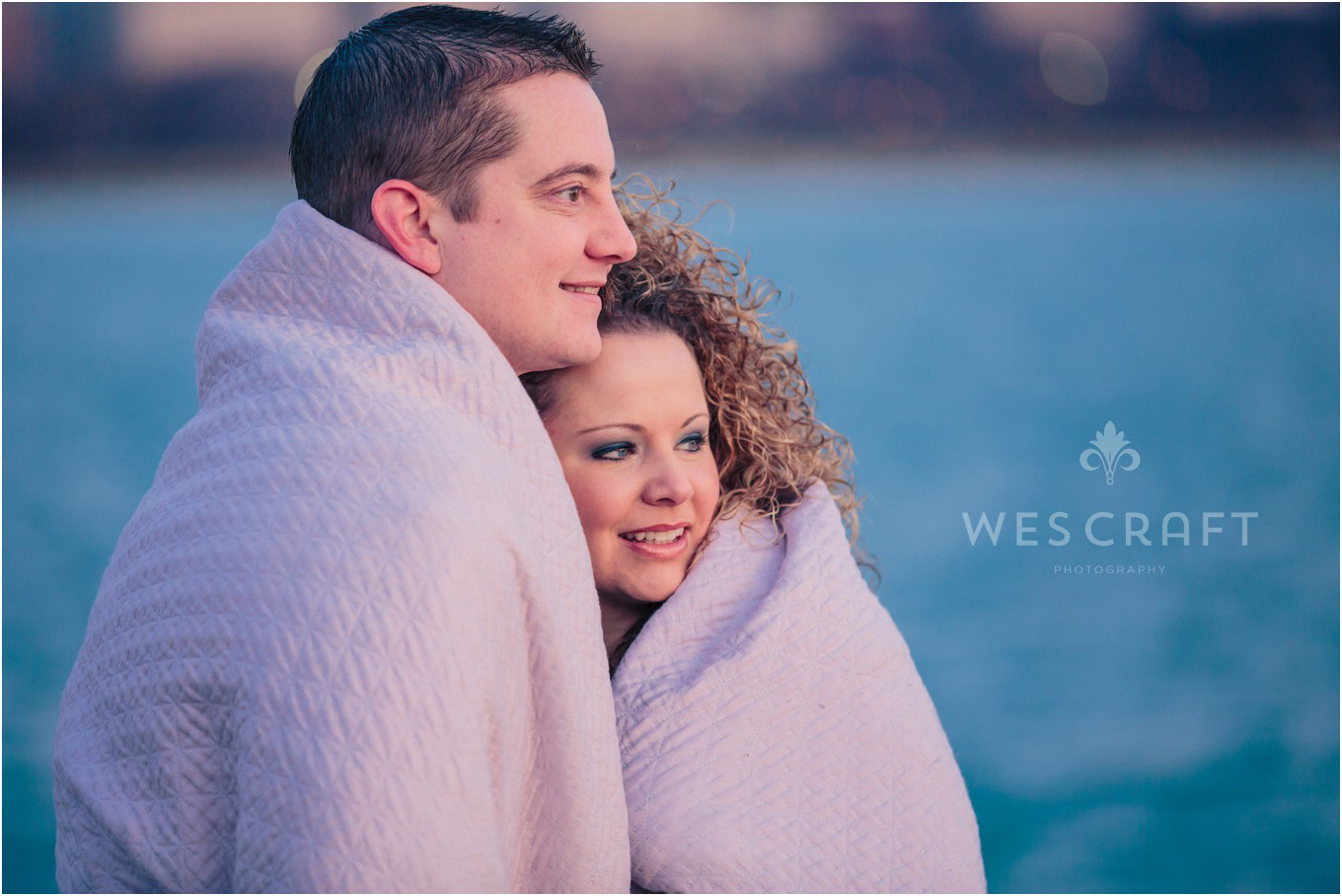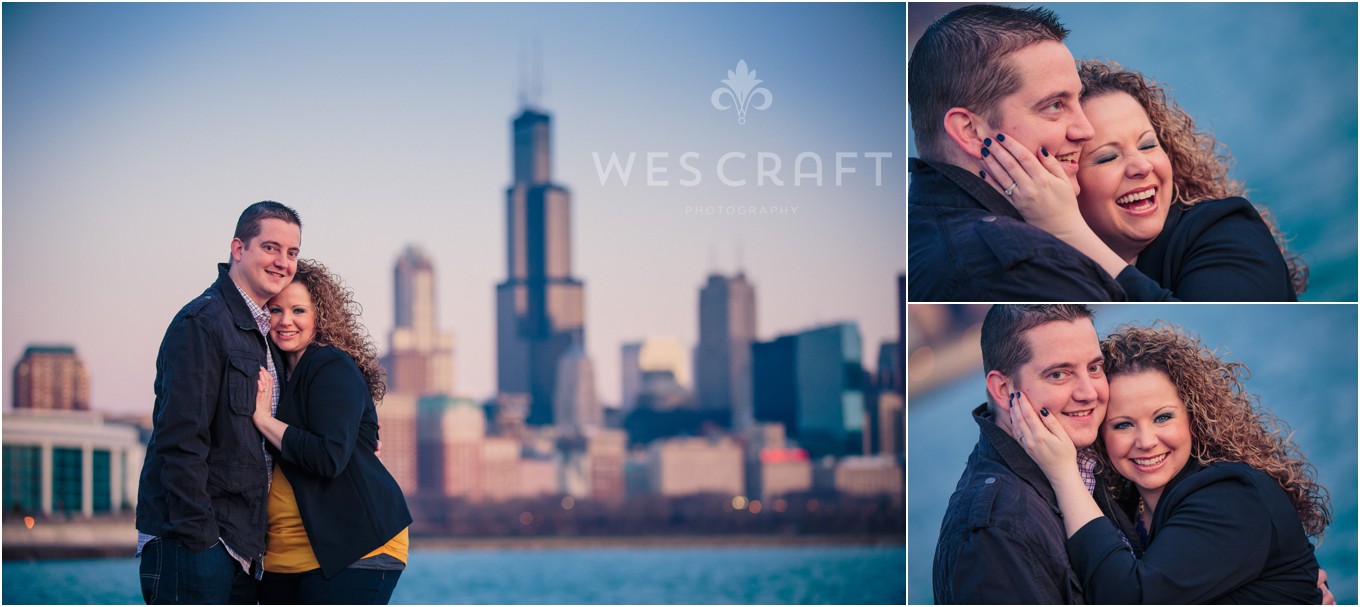 Sunrise is the best time for this skyline view in our professional opinion. The light creates dimension on the city from the east and the sky is richly colored.