Locations: Client Reference
A timeline starts with determining when a couple should get dressed or when a bride should put on the gown. When you know when to get dressed then you know when hair and makeup has to be completed.  This is the first key to running on time and stress free. Our team starts coverage an hour before you get dressed for your wedding day.
To determine dressing we'll look at when your ceremony starts, where that is located, when you need to arrive, and whether or not any portraits are happening before the ceremony.
The First Look – To See Each Other Before the Ceremony or Not?
It's not a timeline conversation until we address the "first look" or "reveal" between you and your fiance.  First, let's determine if that's the best option for your day and then go from there to pencil in other items leading back to dressing.
In some cultures a couple sees one another before the ceremony and there are games and festivities surrounding that event. If that's you then skip this section.
We've found that many people hold onto a romantic idea the first look should take place in the aisle during the ceremony.  For others it's simply a question of what will work best to allow everyone the best experience.  Let's take a deeper look at your needs and maybe bust a myth or two.
Traditional Church to Reception Schedule. If you have a couple of hours between the end of the ceremony and the cocktail hour then it makes sense to save the first look for the aisle. You have time after the ceremony for portraits.
All in One Location Schedule. In cases where your ceremony and reception are in the same location it means that a couple recesses after the ceremony and cocktail hour begins that very moment.  In this case it would be ideal if your portraits were already done so that you can greet guests and mingle immediately. We would recommend couples with this type of schedule have a first look, seeing one another 2-3 hours before the ceremony.
What if you opt to see each other in the aisle despite a lack of time after the ceremony for portraits? Good question.
We'll take care of you either way to the best of our ability.
When everything is one location cocktail hour begins immediately after the ceremony has concluded. Often the venue is trying to flip the ceremony room (convert that space for dinner).  In these cases there isn't much time for more than a quick set of formals of the newlywed couple at the ceremony site, followed by immediate and extended family, then the wedding party. This takes up to 30 minutes when extended families are involved.
After family formals most of our couples want to have some more creative photos together and often more pics with their wedding party.  This is doable if you have a small party of say 4 and 4 and are ok staying near the ceremony so that dinner can start on time.
One of our 2 team members may not be able to participate in the entire portrait session if they are required to cover either cocktail hour or dining room details while portraits are happening. Due to limited travel during this tight time window and the presence of guests nearby mingling, doing portraits during cocktail hour can be less than relaxing or creative.
If you have an all-in-one location wedding, we highly recommend having a first look and most of your portraits prior to the ceremony. Let's talk more if you have questions about this.
BRIDE'S Preparations – Getting Ready
people present at a bride's preparations – parents, siblings,  attendants, and any others that you may enjoy having around (grandparent, godmother, etc)
We want to start 1 hour before a gown goes on and then have another hour with your group dressed prior to departure for the next big thing (usually the ceremony or a first look).
Details. When we first arrive we make photographs of any preparations going on as well as the dress or tux hanging, rings, the invitation, and any other requested details. We recommend setting aside any items that you wants us to photograph and have those items ready to go, out of their packaging, all together in one place, and the dress on a preferred hanger. Having those items ready lets us use our photographic gifts rather than hunting, opening packages, cutting tags, and other suddenly expensive menial tasks.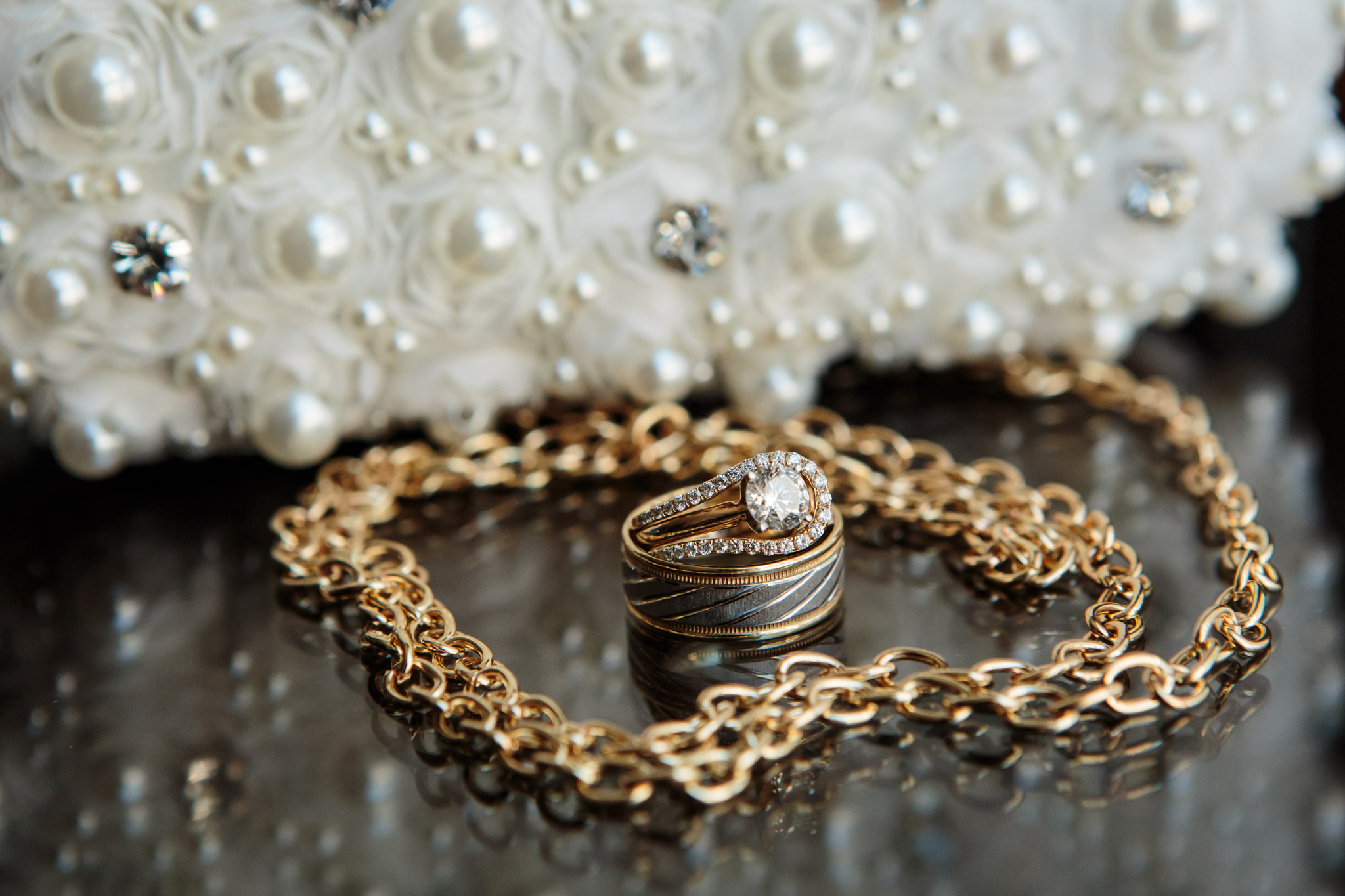 Candids. Since there are two of us shooting, one of us will be making candid shots of everyone present. This is why prefer that the bride's parents and siblings as well as all of the bride's attendants be around during this portion of the day.  It's great for us to get natural candid shots of the most important people in your life.
Dressing.  We like to arrive after the bride's hair is finished and as the make-up is underway or nearly completed on the bride – 60 minutes before she is to dress.  We recommend putting on the gown about 60-90 minutes before you need to depart for the ceremony or first look.
Dress Help. Typically whomever is helping a bride get dressed should already be dressed with make-up finished before the bride so that they don't hold up the bride putting on her dress.  If other bridesmaids are still in prep that is OK with us if it is with you. We'd love for them all to be ready in time for some group portraits if possible.
We've had brides get ready super early for first look pictures.  In more than one case the mother of the bride helped her daughter get dressed in something casual, without any makeup or fuss. This is totally fine and natural for family not to be in formal wear that early.  We can always have family join us dressed at a later point if that is better for your parents.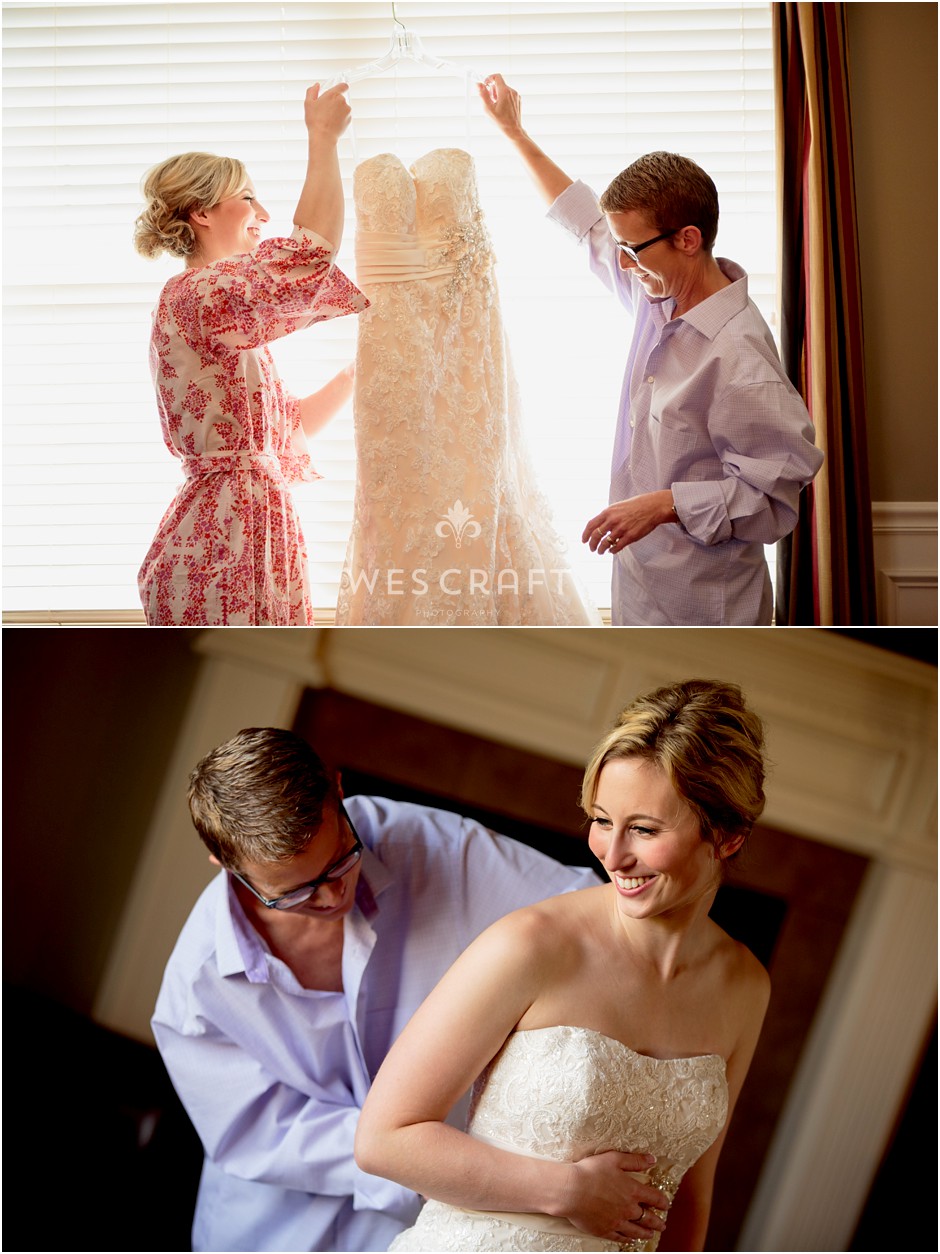 Bridal Portraits! After dressing, we love to make the portraits of the bride. Her hair, make up, and dress are at their most pristine of the day. If it's a hot summer day we'll work indoors or in the shade for these in order to keep the bride and her flowers fresh. We'll have a long day ahead of us. 🙂  Ideally we'd make fun and comfortable portraits of the bride with her parents, siblings, and bridesmaids during this early portion of the day as well.
At that point we either jump over to your fiance's room at the hotel or depart for the ceremony site to join the other partner there.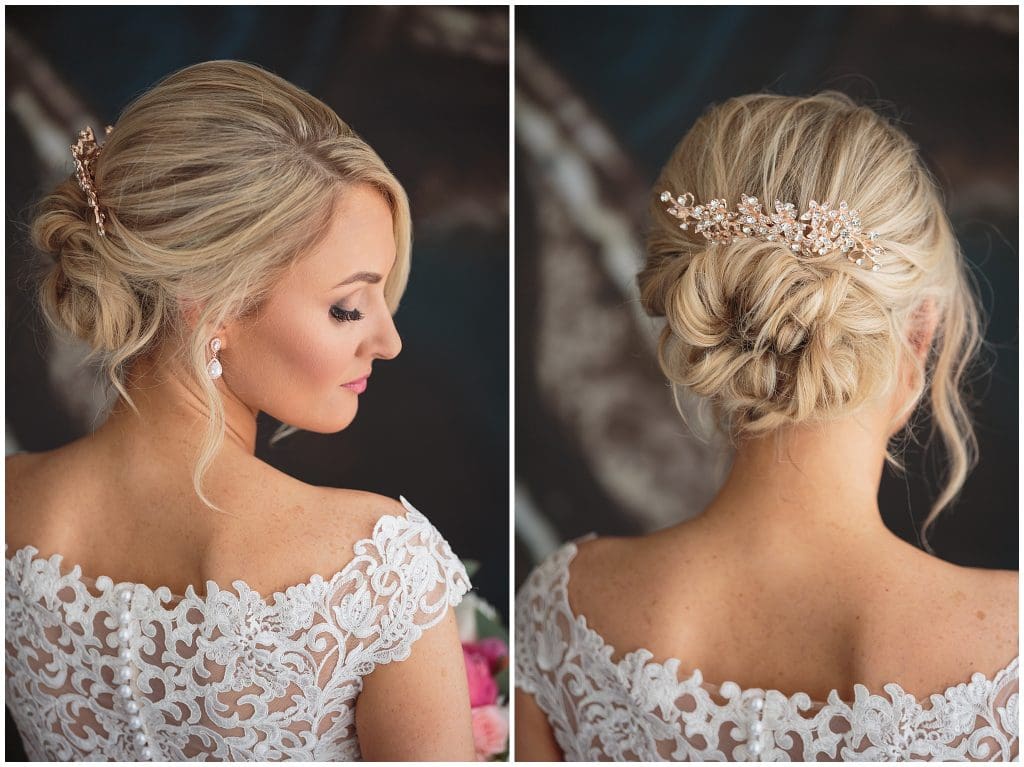 Groom's Preparations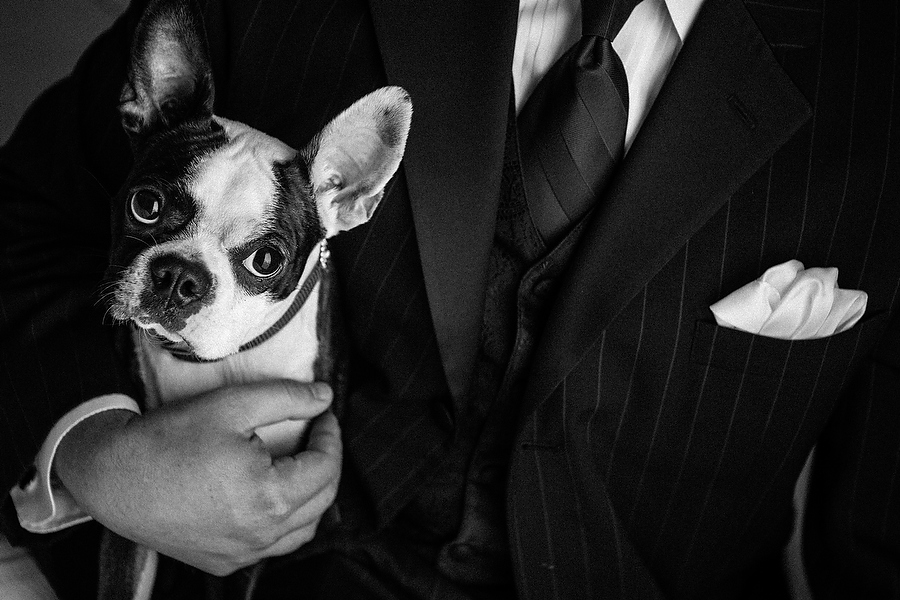 Timing – Allow 45-60 minutes for coverage of the guys getting suited up and then formals of the groom alone, groom with parents, and groom with groomsmen.
We generally spend about half as much time with the groom as we do with the bride before the ceremony.  The guys' photos move more quickly without the hair, make-up, and sometimes complicated dressing process.  We like to have the equivalent folks present for the groom as we did for the bride.  If the groom is getting ready in the same hotel then a lot of times one of us will head over to the guys' room about 30-40 minutes after we've both started with the bride.
That said, if the guys have fun shaving rituals or some other pre-dressing activities you'd like covered just let us know!
Tip: Have the men's flowers delivered to their room along with the groom's mother's corsage.
The Ceremony
Tip: Allow ample time for yourself to commute to the ceremony and arrive about 30 minutes prior to the start time.
Photography Arrival 30 Minutes Prior. If we've already covered Groom's prep then we want arrive at the ceremony site 30 minutes to an hour prior to the ceremony's start for fail safe. It allows us to get in, unpack, speak to any officiants, capture details, guests arriving, and prep for the processional.
Photo Arrival 1 Hour Prior. If the groom was getting ready at a great distance from the bride then we may recommend that our 2 photographer team stay together for the bride's coverage and then join the groom's group 1 hour prior to the ceremony at the ceremony site. Let's talk about it.
We always want to respect the dignity of the ceremony and so we shoot discreetly and follow all rules given to us by the venue.  When allowed we'll be capturing multiple angles of your ceremony. We'll discuss restrictions with your officiant or venue representative.
Family Formals – 15-30 minutes (2-4 minutes per group requested)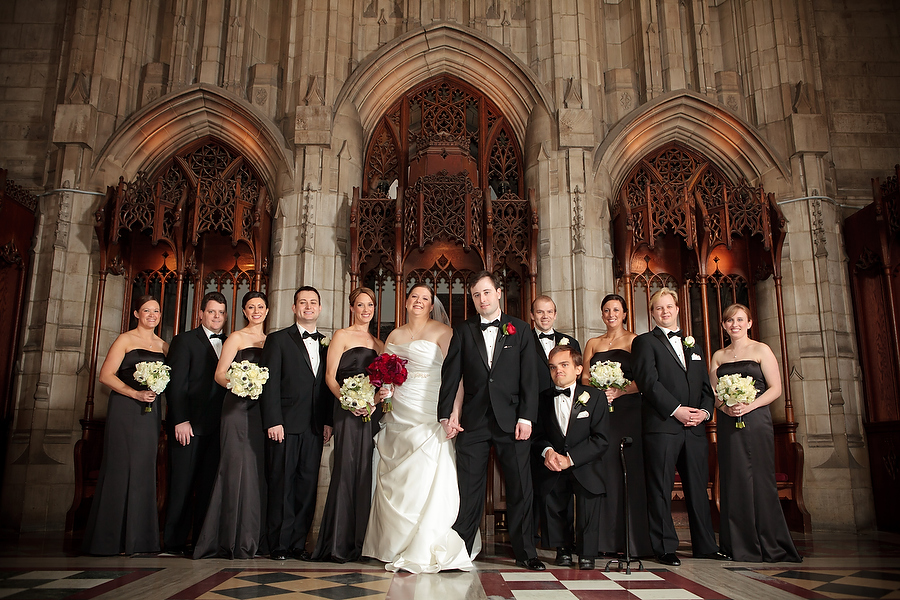 Who to Include & When to do Family Photos? 
For First Look Timelines
Try to conduct at least the immediate family photos 1 hour prior to the ceremony near the ceremony location so that we are finished prior to guests arriving. Immediately after the ceremony we would take care of any extended family groups as needed and it's less time consuming.
Alternately, if extended family is small, we can make immediate and extended family photos after the ceremony as long as time permits.
For Tight Timelines without First Looks
If you have everything in one location yet did not have a first look then there is little or no time after a ceremony for creative photos of the wedding couple and their wedding party.  In these cases we'd recommend limiting the post ceremony family photos to only the immediate families, wedding party, then bride and groom.
If desired, we'd capture any extended groups during the reception. We'd capture those after dinner but before dancing has kicked off.
For Spacious Timelines with No First Look
Typically formals that include immediate, extended family, and the wedding party will take 30 minutes give or take 5 minutes. These would be done immediately after the ceremony while everyone is most fresh and all together in one place!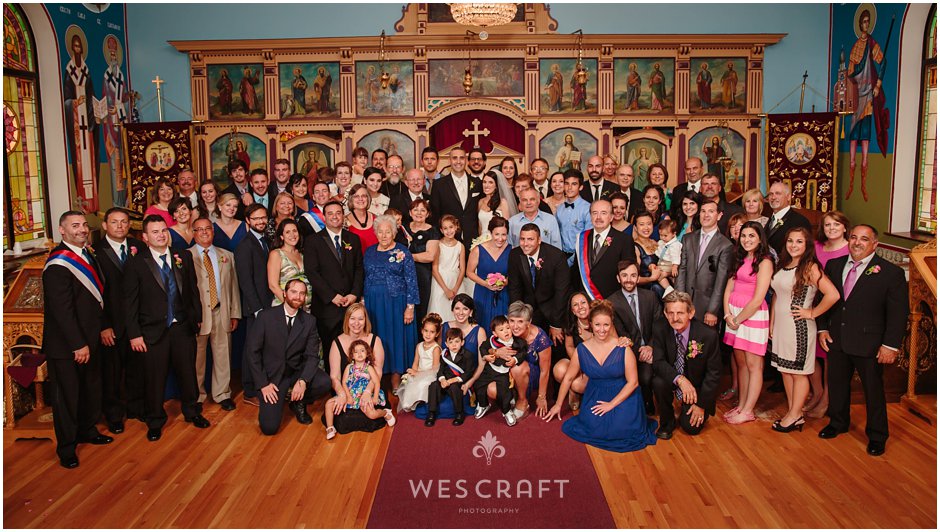 Special Exits?
If you have a grand exit planned and time is limited then we recommend conducting the exit after the family photos are complete. Moving the masses outside and then motivating folks to come back inside is often very time consuming.  Many times we lose a few relatives to confusion. Some relatives will assume that you're leaving too and that perhaps "family" photos just meant immediate family and not themselves.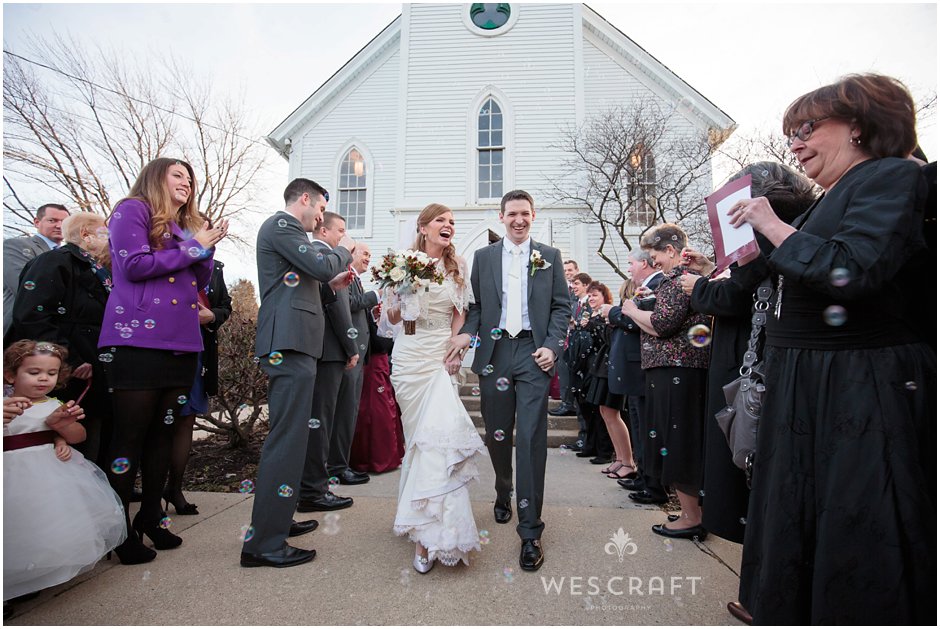 Other Photography Locations
After a restroom break and loading the limo, figure that 45 minutes has transpired since the ceremony has ended. If there was a lot delay such as greeting guests row by row then maybe 60-70 minutes have passed.
How far are you from your venue at this point and what time does cocktail hour start? Do you want to be a part of cocktail hour or skip it for more photos? These answers will inform where we'll be able to go and how much time you'll have for a creative photo shoot time.
We recommend 1 stop per hour, roaming in that area to maximize our portrait opportunities. Often we can make another quick stop where only a bride and groom hop out for a set too.
We always recommend choosing photo shoot locations that are conveniently on the route toward the reception venue or using the spaces that you've already rented such as the reception venue, hotel, or church grounds to maximize our time and productivity.  It's also more relaxing to know that you're getting places on time or ahead of schedule.
I can't tell you how many times traffic or other delays commuting to distant spots cost us group photos that we needed. We've had to jump out of limos in stopped traffic to make photos beneath underpasses or in other unusual spots out of necessity. They turned out pretty cool but it wasn't the plan. Picking locations that are logistically sensible is key.  It's about the people in the pics more than the settings. If we can have both then great but it's better to have time with the people.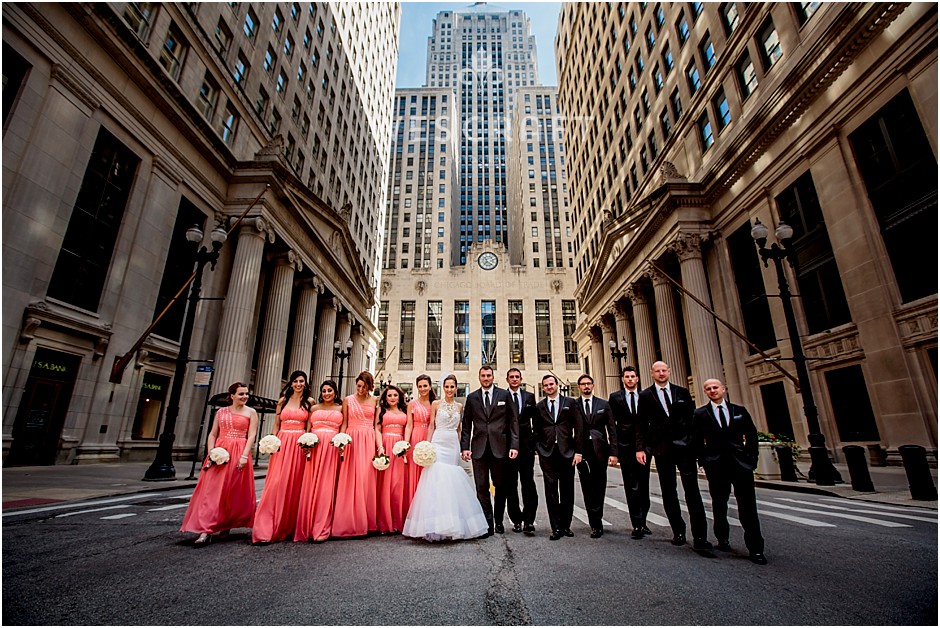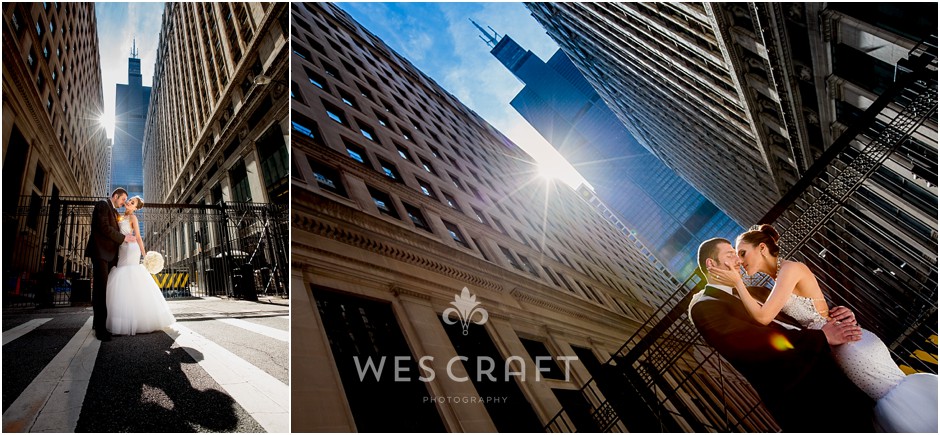 The Reception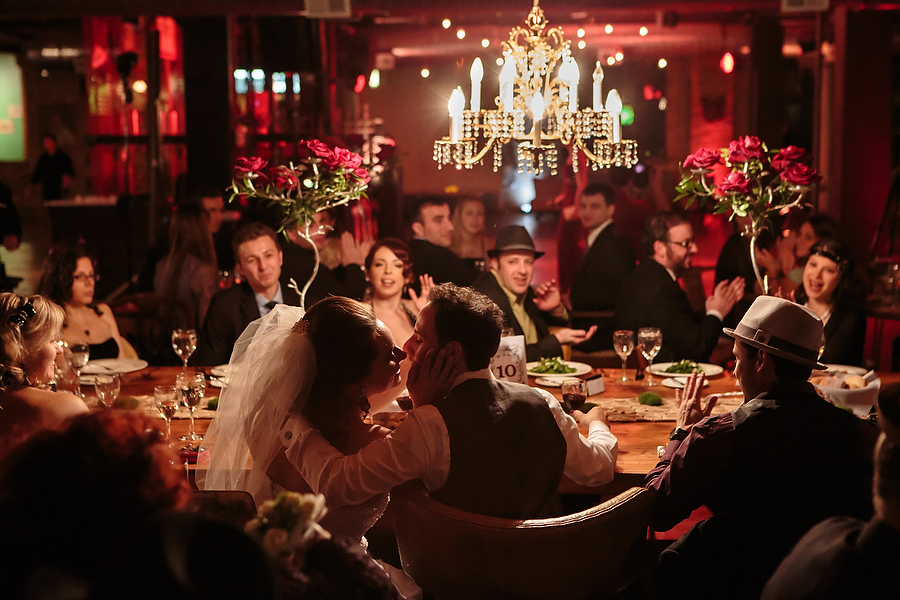 We like to have some time during cocktail hour to photograph your room, cake, and other dining room details that you've labored over.  Since there are two of us, we can usually split up to get these while the other of us is working with the bride & groom or capturing cocktail hour mingling.
During this time we also discuss your reception timeline with your DJ or band so that we're ready for your introductions, dances, toasts, and other events.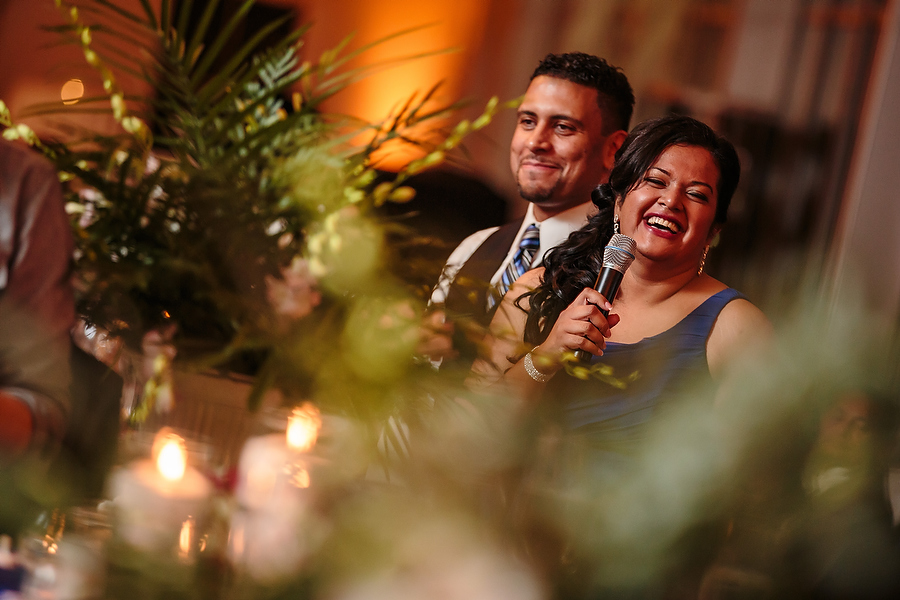 Meal Break
Fresh Hot Meal During dinner we ask that a fresh hot meal be provided for the 2 of us.  A table in one corner or near the DJ's booth can be most convenient while allowing us to keep an eye on the room and not miss some impromptu moments.
Due to space or other considerations some venues will place our table outside of the main dining room. This works so long as our entrees are served promptly at the beginning of entree service, not at the end. See the following.
Media Vendors Meal Timing Some venues, very few thankfully, will attempt to serve vendors only after the very last guest has received a plate, even when we're seated in a hallway out of guest's view. As far as I can tell it's some holdover about when "the help" can eat and it doesn't allow us to serve you when you need us.  If we are served around the same time you are then we're done when you're done and ready to record moments with you when you need us after dinner. When we're served last, we get our plates after you've already completed your dinner and are up greeting guests. We don't photograph people with their mouths full so we typically have nothing to shoot while everyone is eating and we're just waiting around. Anyway it's a win win when we eat early in the dinner hour.
Please inform your venue event manager why it's important that your photo/video team members be served on the front end of the entree service. Together we can educate the few remaining venues that still have this practice.  
Dancing
We find that approximately 90 minutes of open dance and party coverage is usually an excellent amount.  On a typical wedding, by sometime between 9:30 and 10:30pm we're wrapping up final request shots. We'll help you determine what's best for your coverage start and end time.  We average 9-10 hours of coverage for a wedding.
Our longest day to date has been 16 hours!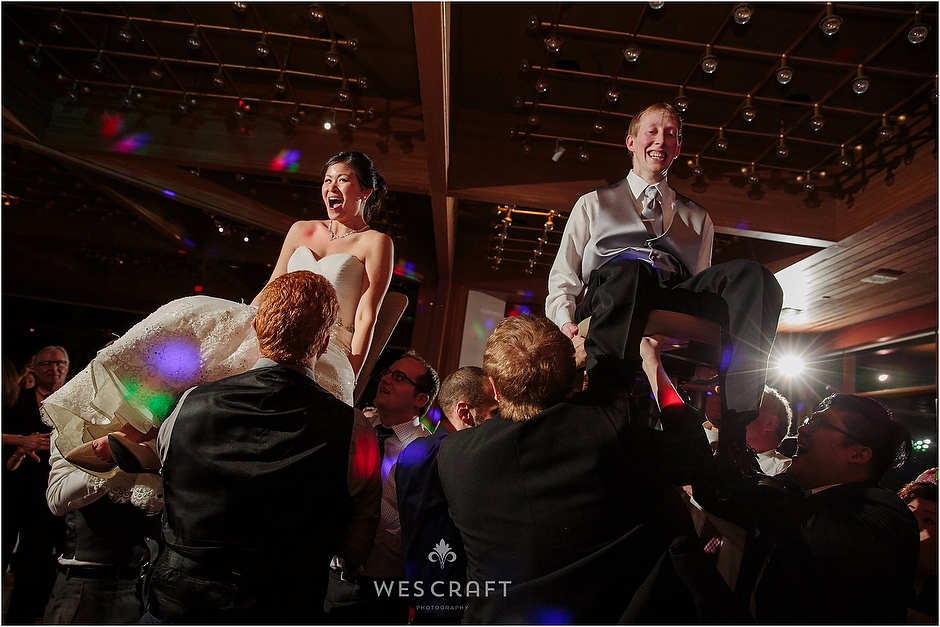 Night Cap
At some point in the night, if you're willing, we love to create a night photo.  Let us know if you're in the mood for that.  We get set up and then come grab you for 5-10 minutes of shooting.  Some folks don't want to leave the dance floor for even a minute and that's fine too.
Whatever you do, have fun doing it and we'll capture that!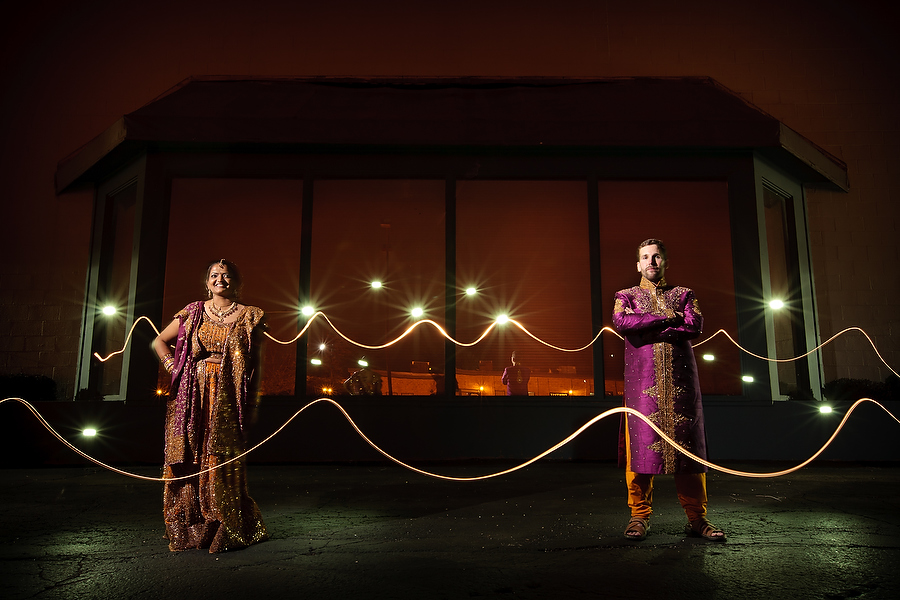 SaveSave