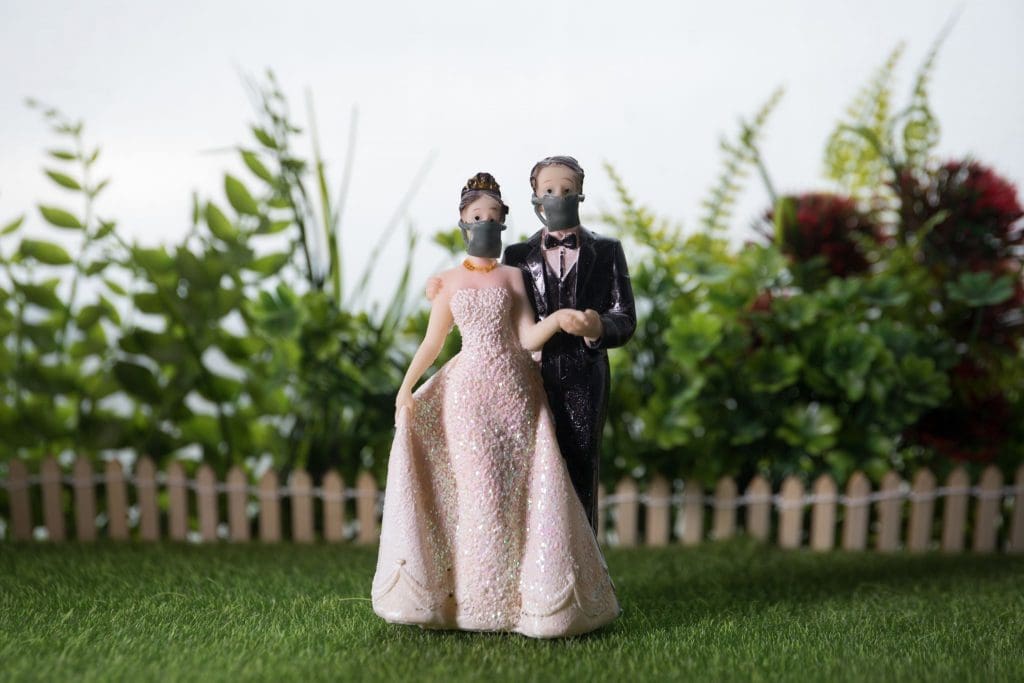 I can only imagine the stress that this pandemic is causing you as you've been dreaming up your wedding for a while now! With 80% of our family's income coming from event photography, we're feeling it too.
I want you to know that we've got your back and a plan. We hope we can bring you more peace of mind during this uncertain period.
02/22/2021 Revisions: I've updated our cancellation policy for folks who consider cancelling their already postponed event. We've also readdressed postponements for folks trying to move to a date more than 12 months away or to a new date that falls under our prime rates when the original booking was made under weekday or off-season rates. Finally, we've updated the refundable amounts at various stages along the road toward the rescheduled event date. Please read the updates if this applies to you.
PANDEMIC POSTPONEMENTS & RESCHEDULING POLICIES
1) If you reschedule your wedding date due to COVID-19 concerns then your payments made to us thus far are transferrable to a new date with a couple important caveats.
a) The new date shall be no more than 12 months later than your original date.
b) Postponing to a date more than 12 months out will incur a $750 non-refundable rescheduling fee (this is basically a new mini-retainer). The 750 will be in addition to any collection revisions required to move your event to a date that may not qualify for discounts you may have received in your initial booking. For example, if you received off-season discounts but then move your Friday wedding in Winter to a Saturday in Summer then the Friday or Winter discount will be eliminated in the revised re-booking. This may result in an extra balance of between $300-500.
c) You shall contact us to confirm our availability on the prospective future date in order to retain us as your photographers.
d) Your payment schedule remains the same with your final balance due date being 30 days prior to the original wedding date.
e) Of course if you're suffering financial hardships as a result of job loss due to the Pandemic then please speak to us re: the payment due dates.
2) If Wes & Necia are not available on your rescheduled date then Wes Craft Photography, LLC will retain your service contract and help you to sub-contract other highly skilled photographers to fulfill your paid and contracted services.
-In the event of a subcontract photographer capturing your event, We'll still be the ones fulfilling your editing, delivery, album design, print orders etc just as if we'd captured the event ourselves.
OUR COLLECTIVE HEALTH & WELLNESS
3) We are committed to your health and well being. If Wes or Necia are health compromised we will not put you or your guests at risk.  We will however work with our extensive network of event photographers to find you a healthy substitute.  This is already spoken to in our contract however in the past we might have photographed the wedding ourselves by taking symptom suppressing medications.  In this current climate, if we had any flu-like symptoms we'd err on the side of caution and find you quality substitutes. We will vaccinate at our earliest opportunity.
CANCELLATIONS
4) Retainers are non-refundable regardless of the reason given for a cancellation. We're holding to our original contract's cancellation policy non-refundable portions UNLESS you have postponed once before. If you've postponed then we've replaced the original schedule and retainer and start over with 50% of your collection total being the non-refundable retainer. If 90 or fewer days remain to the new event date then 75% is non-refundable. With 30 days or fewer 100% is non-refundable. So to be clear, once an event is postponed, a minimum of 50% is non-refundable.
FINAL THOUGHTS
If you have any questions or other thoughts please don't hesitate to reach out. This situation is fluid and we're still exploring how our policy's can serve our clients and reasonably protect our business simultaneously. Our hope is to come out on the other side of this pandemic with a whole lot pent up energy, eager to celebrate with loved ones in close quarters again.  What a relief that will be.
With Love,
Necia & Wes Craft