Locations: Naperville
Scott & Jimmy are classic gentlemen with classic yet modern tastes. They chose to upgrade their Keepsake 12×8 album with Sienna colored leather from our Genuine Italian Leather swatches.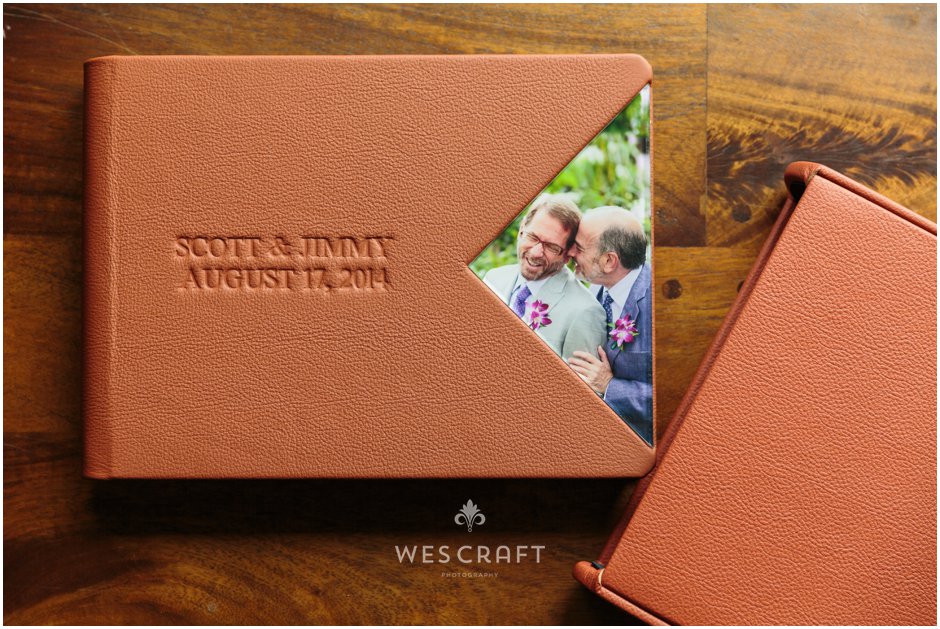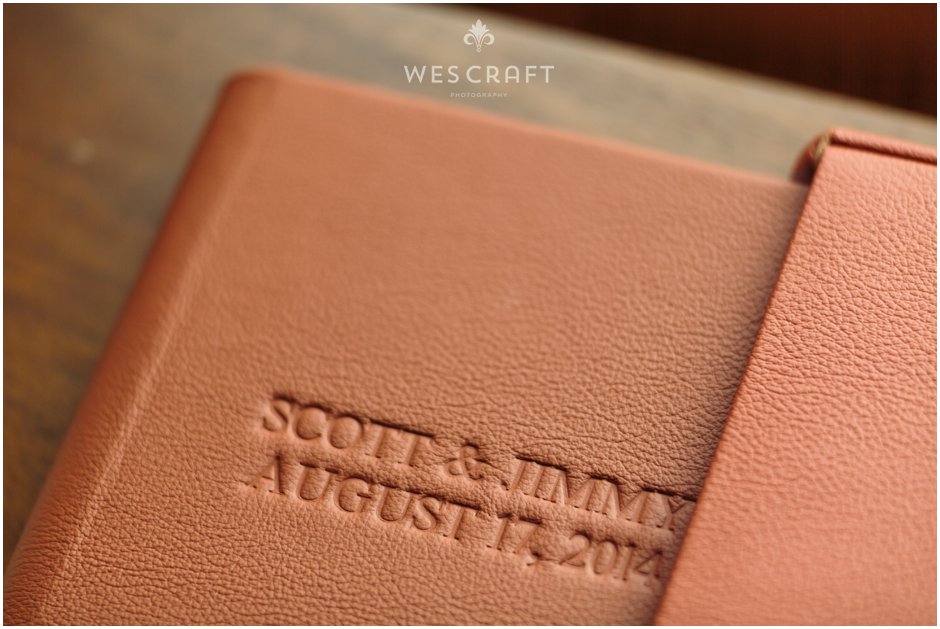 We recommended debossing for the title in a timeless and bold serif block print.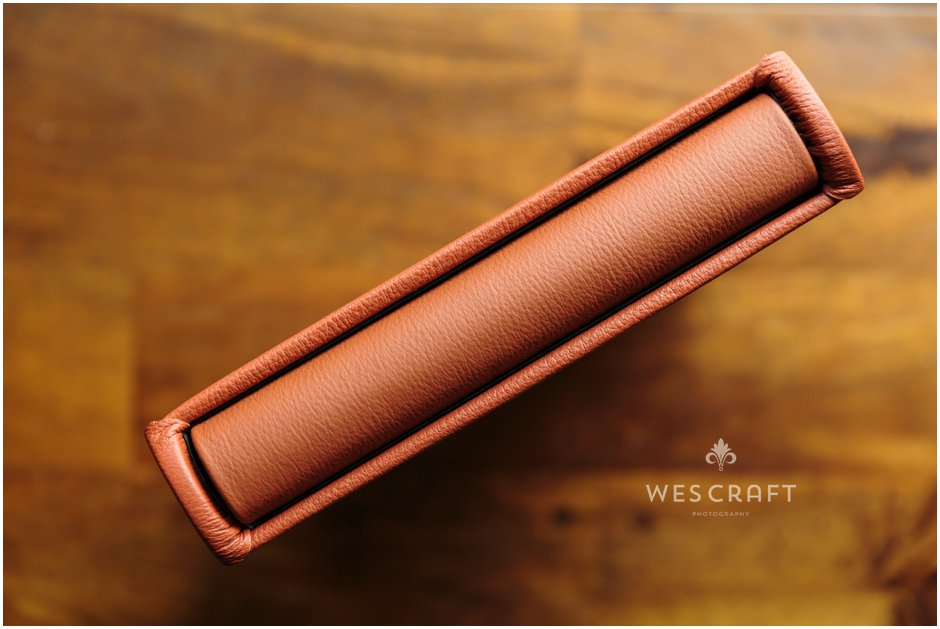 They upgraded their custom carrying box to a custom leather sleeve in the same material as their book's binding.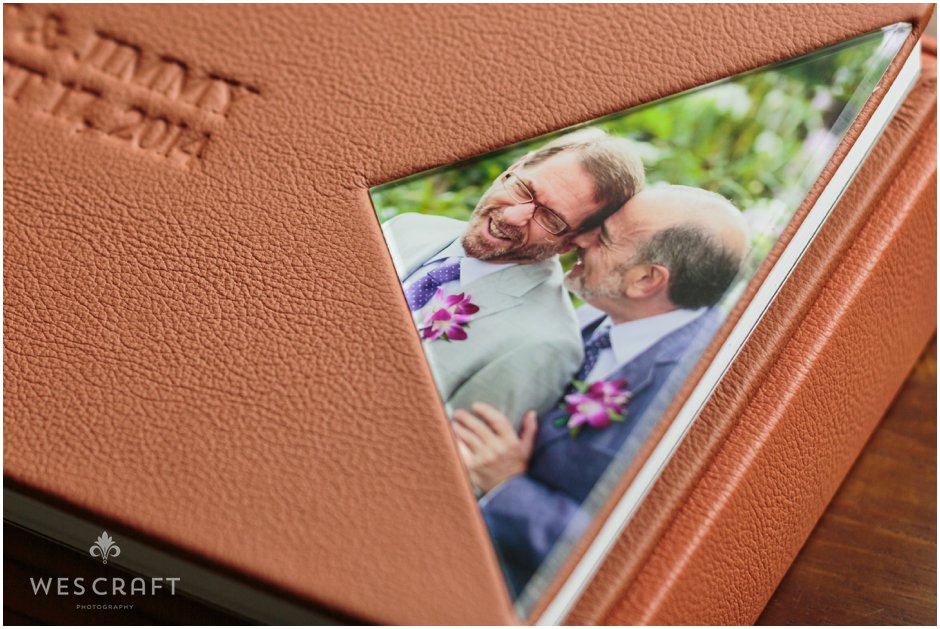 A triangular acrylic window showcases one of their favorite candid portraits from the day. These two were big on the documentary photography.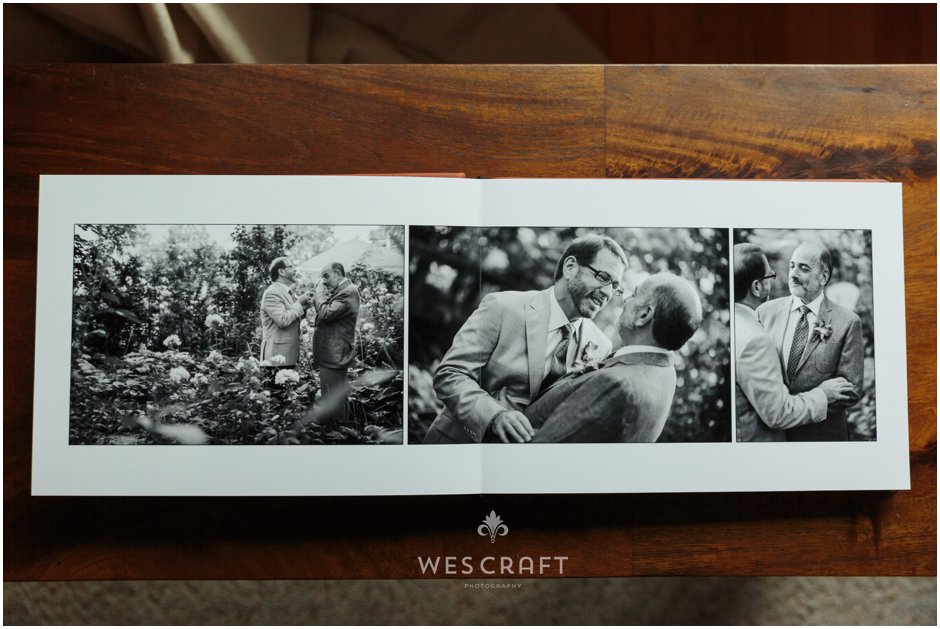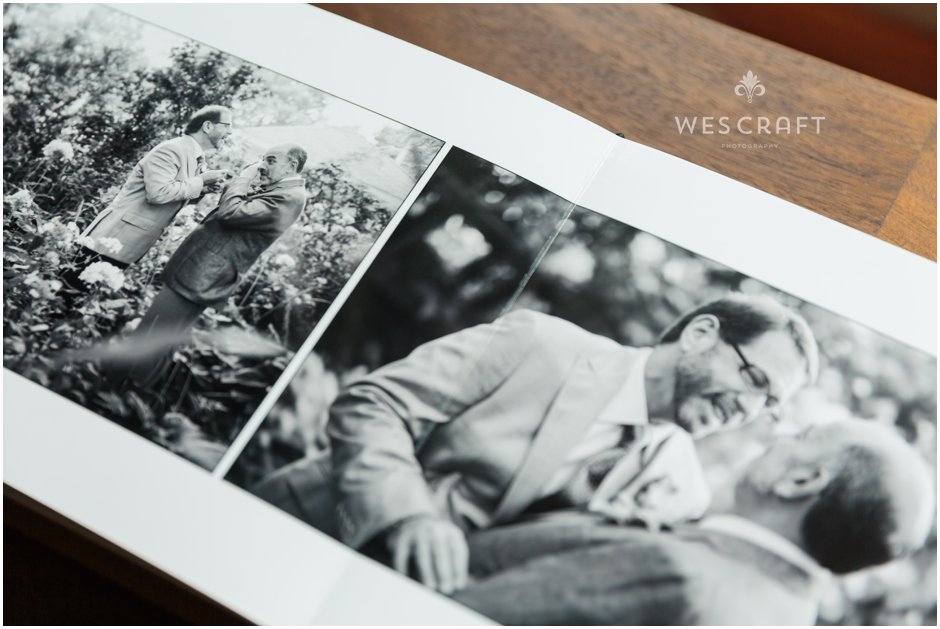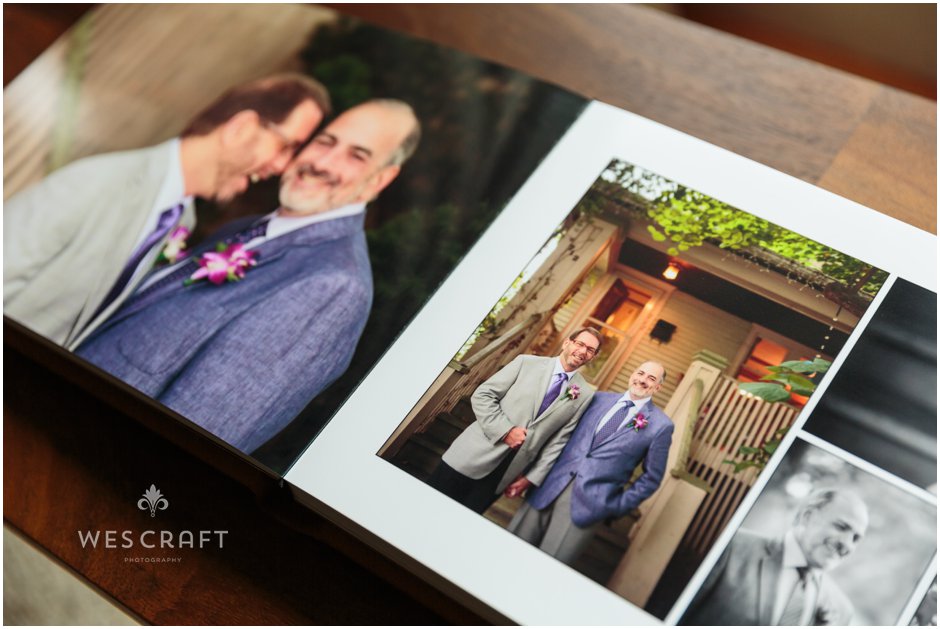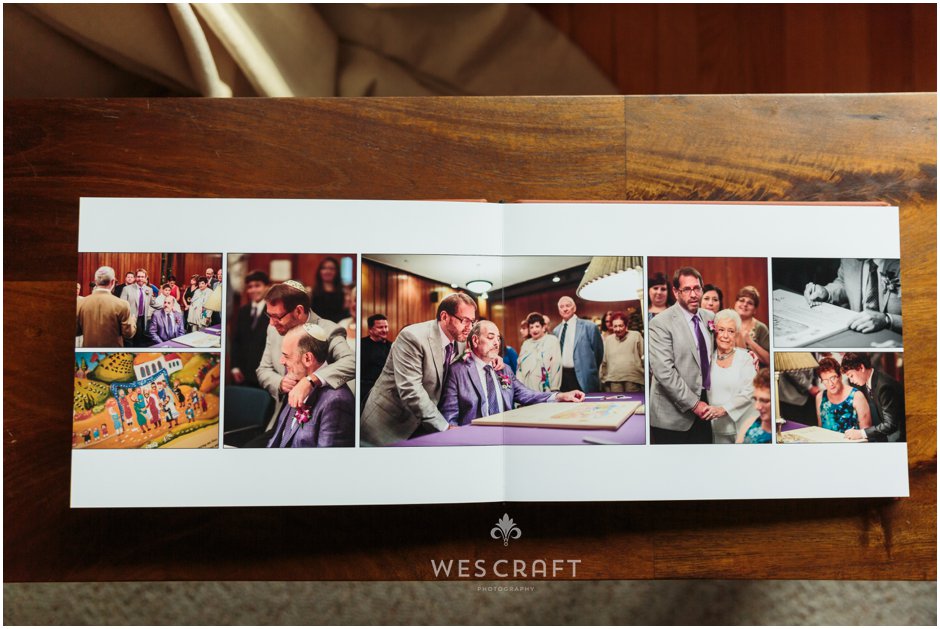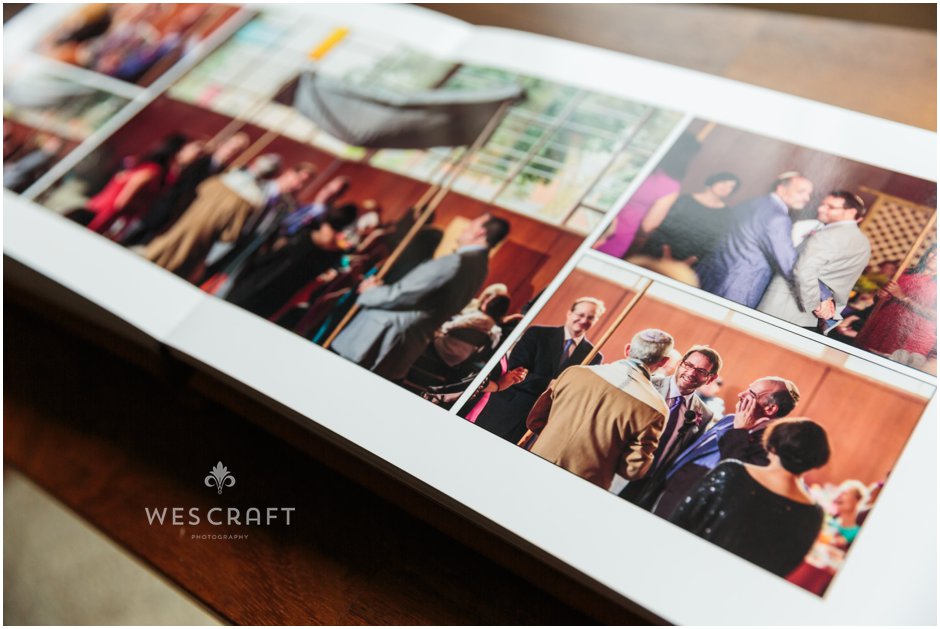 The metallic paper really shines and allows the photos to leap right off the page, evoking even deeper feelings than you knew a wedding album could awaken. 🙂