Locations: Client Reference, Tips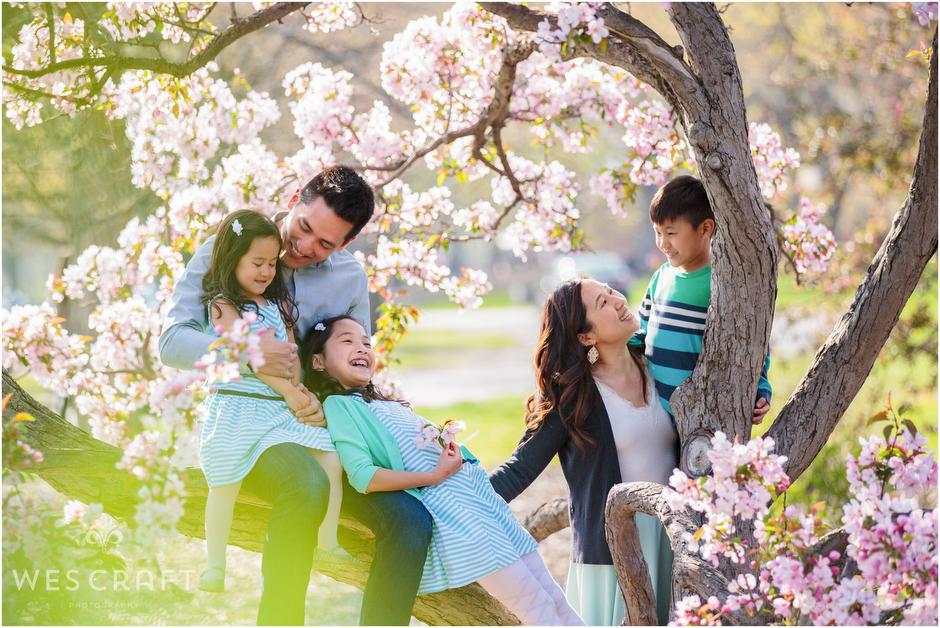 When everyone in your family looks great and feels great then we can have the most successful session  possible.  Here are some tips for looking and feeling your best during the family session.
Arrival
Arrive 15-30 minutes early for your session and Wes or someone from the team will join you at the arranged location. For Cantigny Park Mini-Sessions Necia or an assistant will meet you in front of the Visitor's Center about 10 minutes before your session's start time to walk you into the park where Wes is shooting at that time.
If it's cold or windy out then meet just inside the lobby of the Visitors Center or stay in your car. At St James Farm we'll meet you at the Bronze Horse by the parking lot.
Arriving early will allow you to get the kids acclimated to the surroundings, fed, use the restrooms, dressed, etc. On our fully booked Mini-Session dates any late minutes are lost minutes as there are families before and after yours.
Expectations
Part of the fun of a family session in a park is the spontaneity that can occur. If the children need a minute to explore and stretch their legs then I'll want to start with some candids of them running, exploring, looking curiously into  my lens. Once they're warmed up we can start exploring groupings. Sometimes we start with group shots when one child may be freshest for fear of an impending meltdown. Whatever the case, we'll play it by ear based on the circumstances.
I will ask for help getting great expressions out of your children as needed. When your child/children are being photographed apart from you it's best if mother /and father stand beside one another and very close to my camera.
We ask that you please refrain commanding "smile" repeatedly or at all.  The pressure and confusion this results in will guarantee terrible fake smiles or worse. I understand the desire to get results quickly during your half hour session however I've found that it's fairly easy to capture natural expressions from children through different interactions that we'll encourage or questions that we ask them. In my experience, it's much more difficult for most kids to "get" posing or specific facial expression commands (Ok, maybe your kid has an amazing fake smile on command).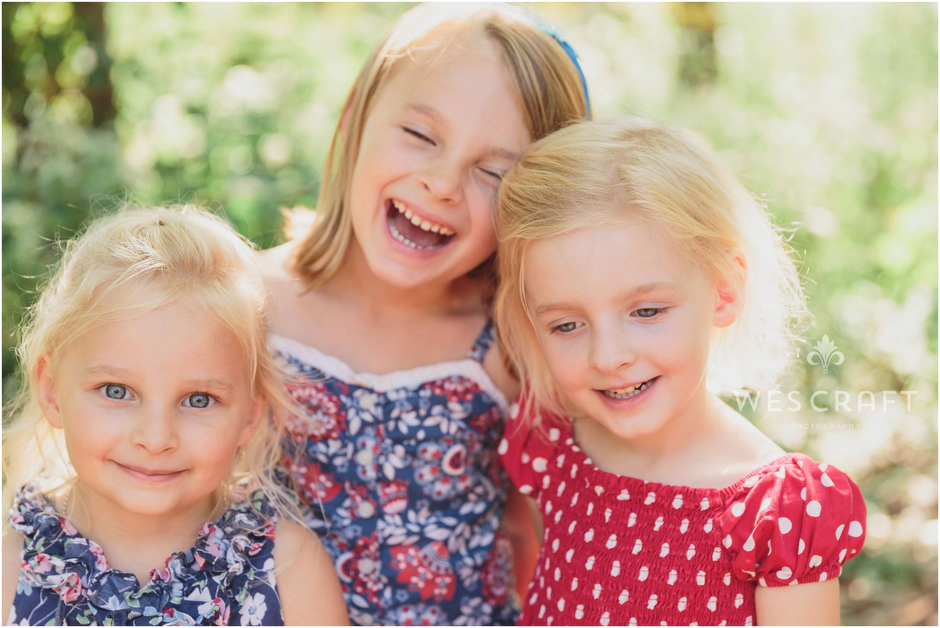 It's best if you come into a family session with little or no expectations except that we'll capture some surprising and heartwarming images during our time together.
That said, it's always my goal to capture the following photos;
Whole Family Together Relaxed
Whole Family Together Playful
Kids Together Playfully (posed, candid, or both)
Kids Together Relaxed
Kids Individually (posed, candid, or both)
If and when we get all those then we can do other break outs such as the following examples…
Mom & Newborn
Father & Son
Wardrobe Considerations
Time for 1 outfit is included for half hour mini-sessions. You will be required to add a second half hour time slot to your mini if you really want to change and do multiple looks. It will likely result in fewer overall pictures depending on how quickly you change. For 1 hour or longer sessions we are flexible but may be limited by access to changing rooms (cars, restrooms, a changing tent…these can all be options).
A great compromise is having an easy to change top or jacket to quickly switch looks without finding a changing room, going back to your car, etc.
Try coordinating your family group with 3 or fewer colors. As an example; Navy, Light Blue, and Coral Pink work well together. Two blue family colors are monochromatically working together and the 3rd is a complimentary color to those. Another example of that principal would be Emerald, Pine, and Amber/Gold. Neutral colors like black, gray, or white don't necessarily count against the 3 colors however if it looks odd to you then don't.
Floral prints or patterns Generally have 3 or fewer colors and see to it that those colors tie in other family member's color/s.
Avoid Neon and fully saturated colors at all costs! The color will reflect onto other nearby family members and cast garish colors onto their skin as well as your own chin. The photos will still work in Black and white however I don't like to be that limited and you probable didn't wear neon to be photographed in black and white. Hot pink is practically neon. Please do not wear hot pink or Hunter Orange. 🙂
Avoid all white shirts. The shirt becomes the largest and brightest thing in the photo and white jumps out. In a portrait we like the faces to be the center of attention.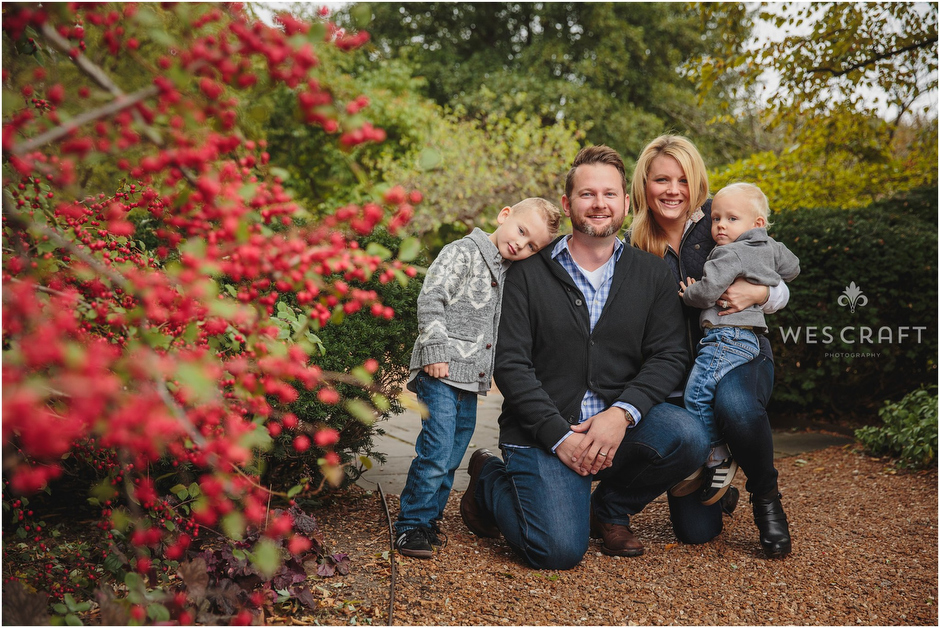 Color Picking Aid! 
For coordinating colors for outfits (or any home design project) Adobe has a great free e-tool. https://color.adobe.com/create/color-wheel/?base=2…
You can upload a photo of the dress or outfit you want to wear. Hint: Try copying a shot of it from the website where it was sold. Once you've uploaded it to Adobe's color picker then you can sample the colors and let the software show you other colors that will pair well with it.  Play with all the variants.
Everyone in identical outfits is fine if that's your vibe but I generally discourage the matchy matchy thing just because I feel like it's over done. It is simple and straightforward though so I'm not going to contest you on it if you like the matched look or if it's the easiest thing to pull off.  Seriously, no hard feelings!
Meals & Naps
Hungry/Hangry kids are tough to photograph. It's super important that your child have food in their system,  Have snacks PRIOR to the session.  If the child in question is under 3 months and spitting up a lot after nursing then we recommend that they be fed as far in advance of the session as necessary to allow them time to finish the majority of their spitting up prior to changing for the session.
For toddlers, please do not wait until the session has begun to hand them a pouch or nut bar. If they're death-gripping a piece of chocolate or getting chocolate all over their face and clothes…you get the idea. Try providing them with something that they can eat in a bite or two and that won't stain their hands or clothing. Use your best judgement. We get it!
In the event that your child naps in the car on the way to the shoot arriving early at the location will allow them to either complete the sleep cycle and wake or wake and have enough time to snack and fully become alert before the session. I know, it's not always possible. Let's cross that bridge when we get there. We'll make it work!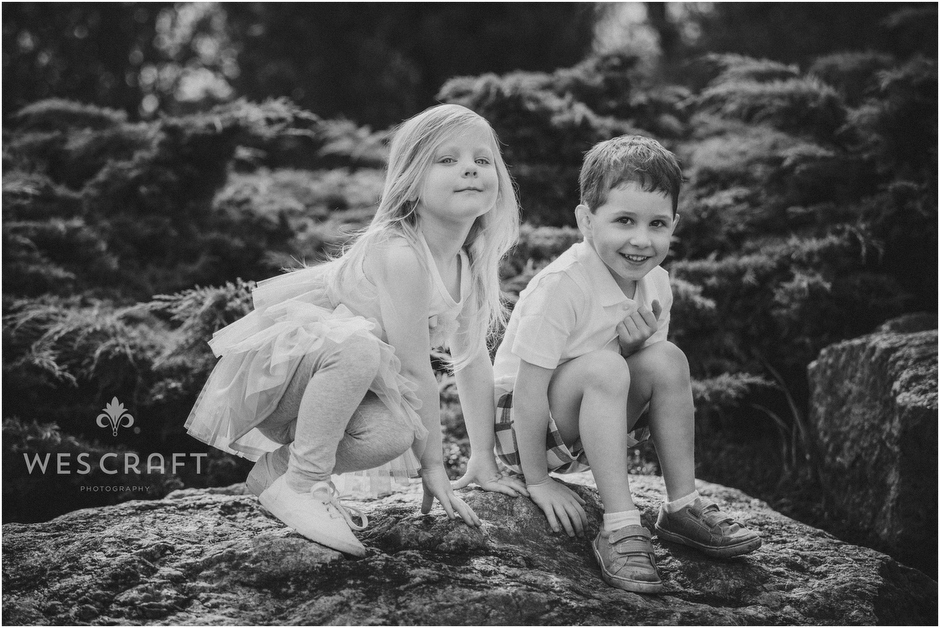 Thank you! Drop me an email with any questions. It's wes (at) wescraftphotography.com