Locations: Chicago, Naperville
What is the engagement session all about?
Your engagement session can be one of most memorable dates you've been on! There will be many pictures. During the session we'll make intentional space for you two to focus on one another. Your personalities will be illuminated as, together, you stop time in places that bring you joy.  How awesome is that?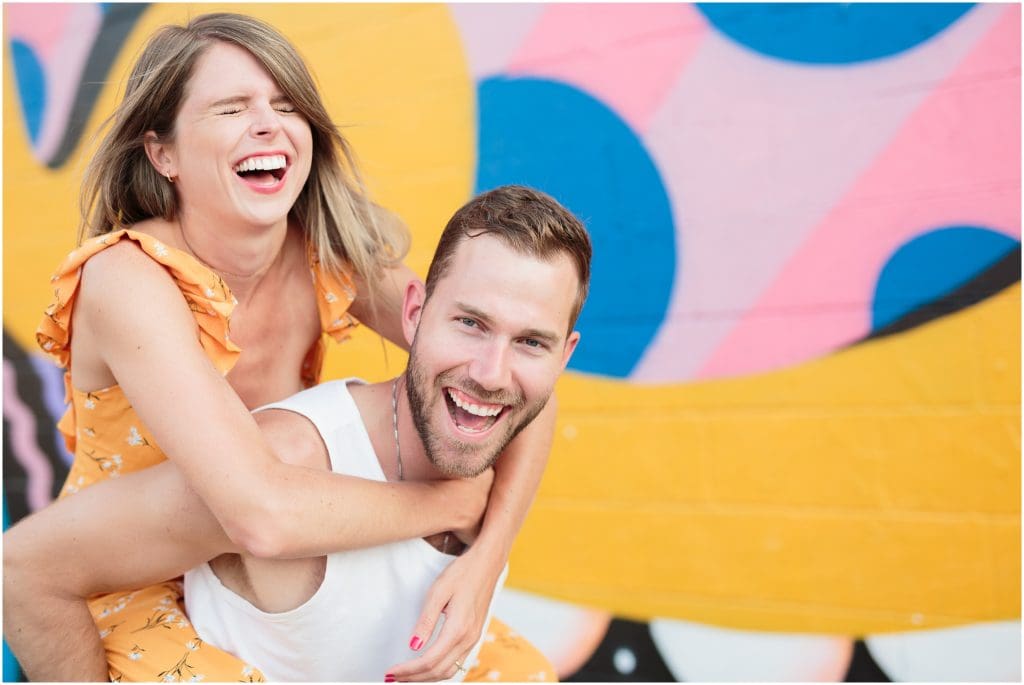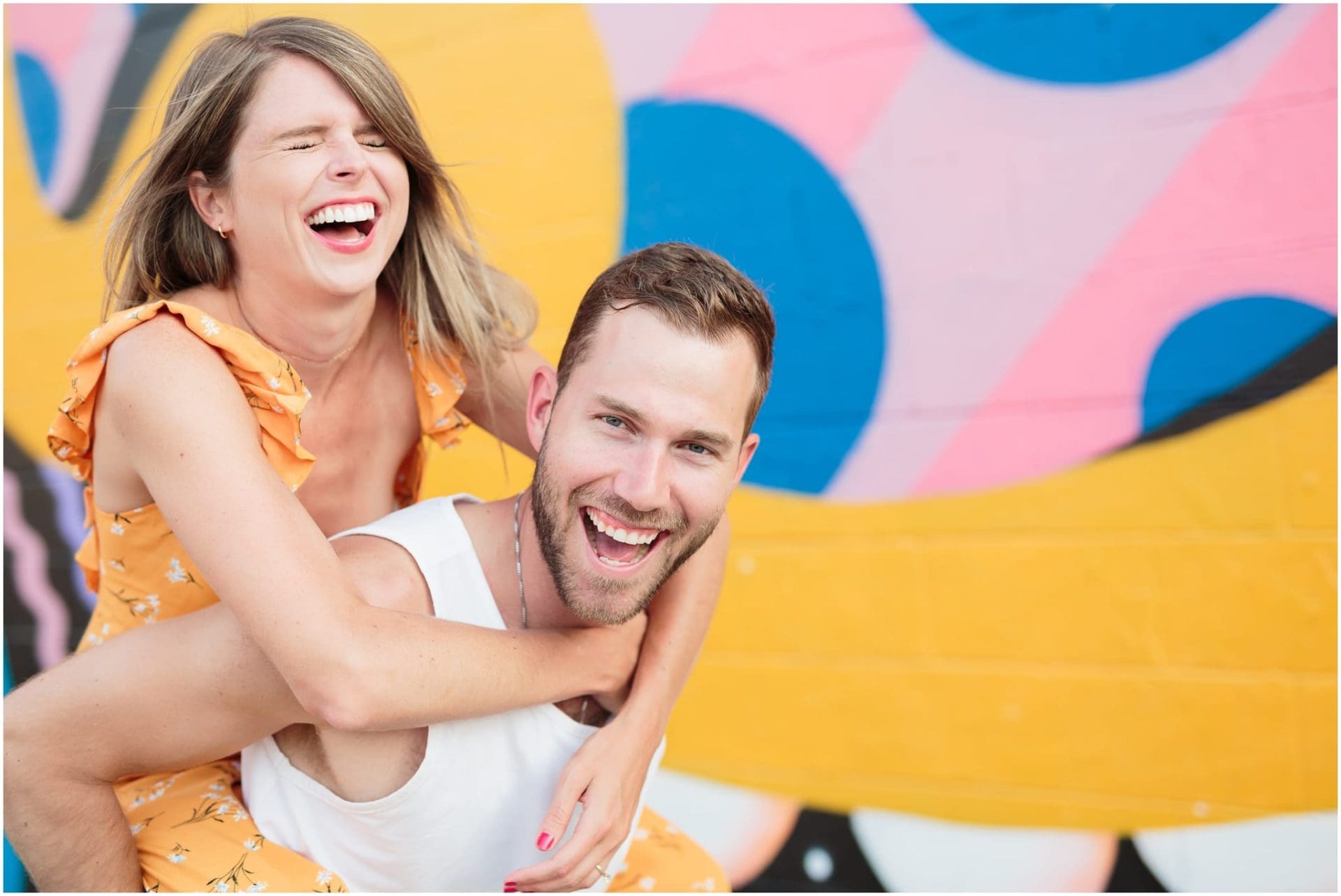 On the practical side, the engagement session is an ice-breaker with your wedding photographer before the big day itself. When the wedding day comes around you'll be as comfortable and confident as possible.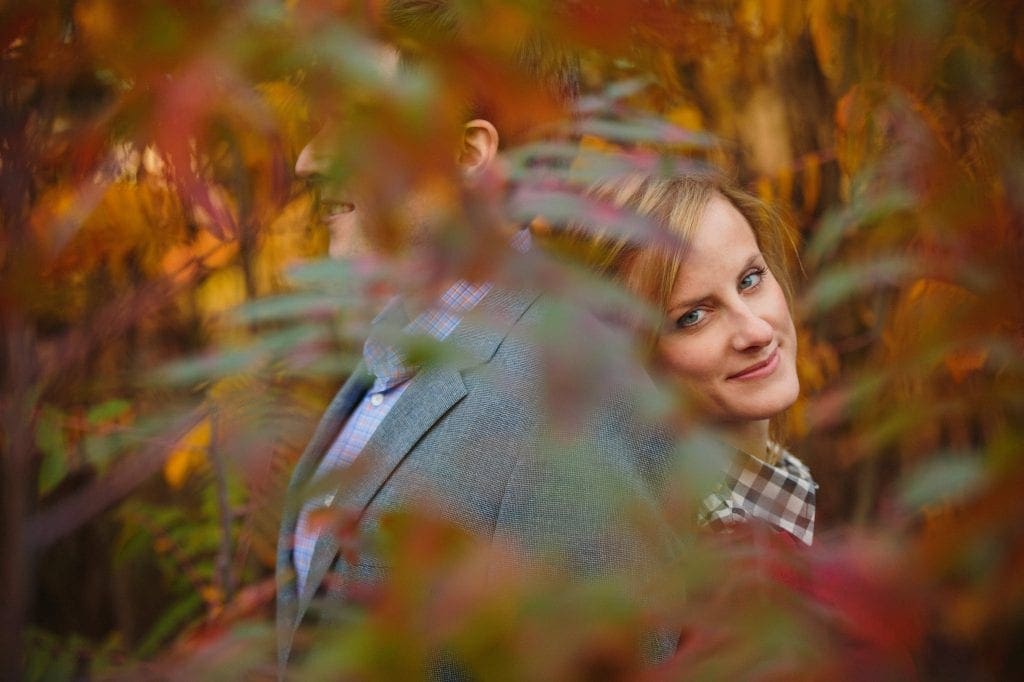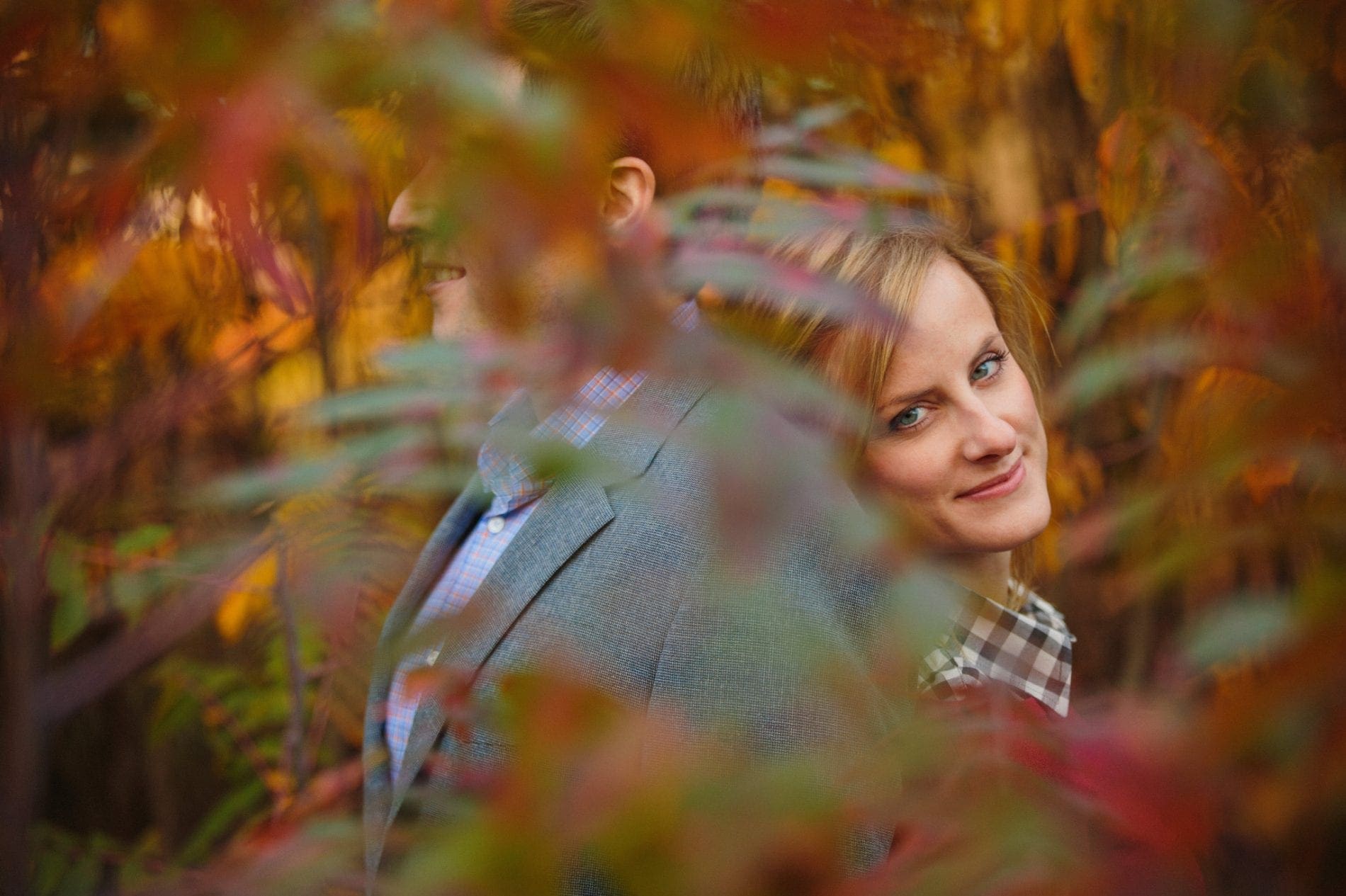 It's going to be fun, relaxed, classy, creative, and maybe even an experimental experience.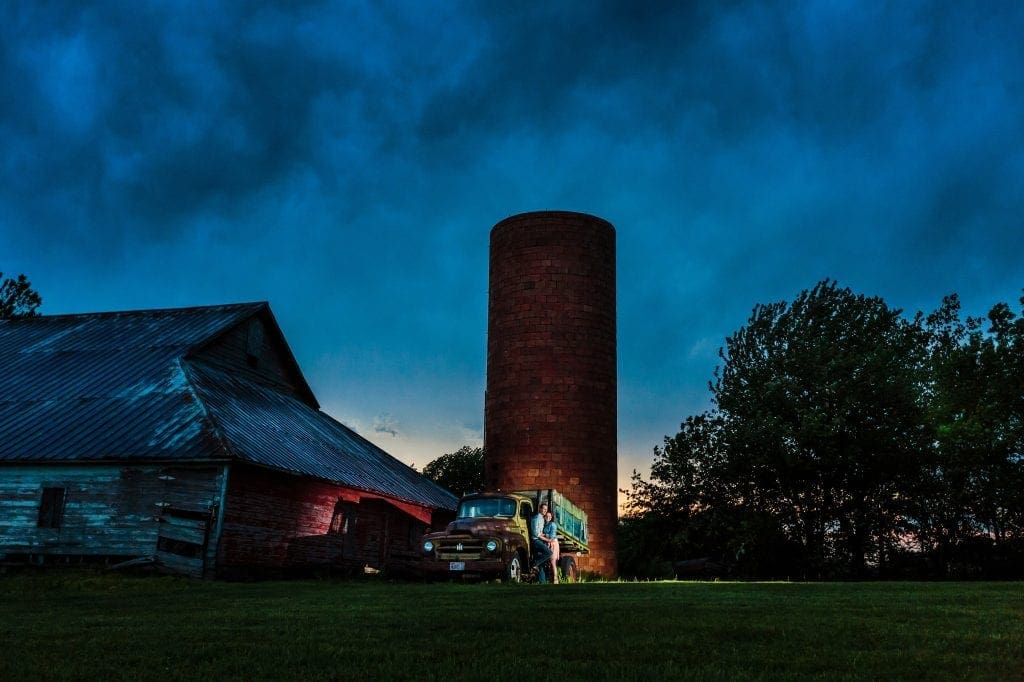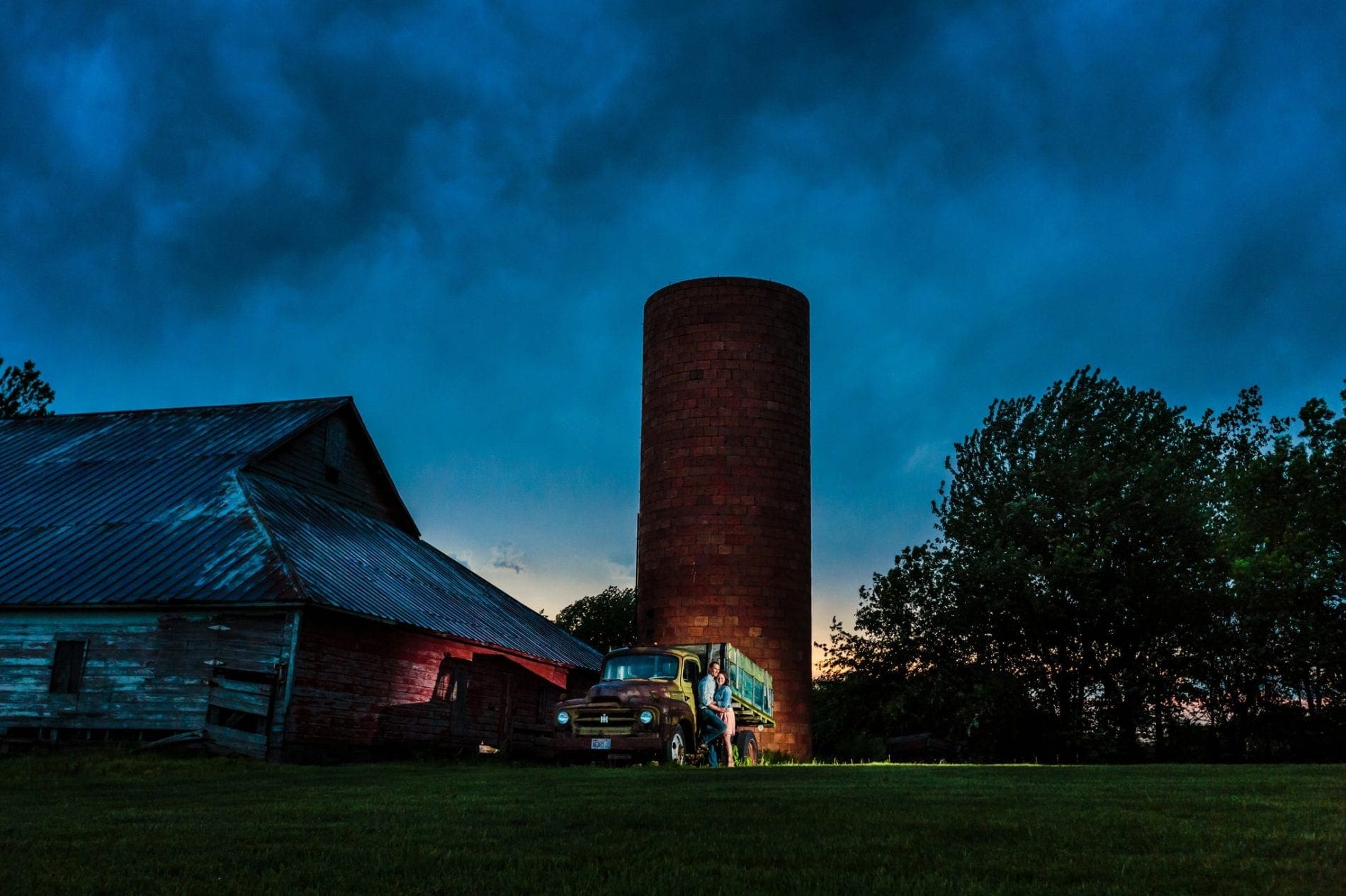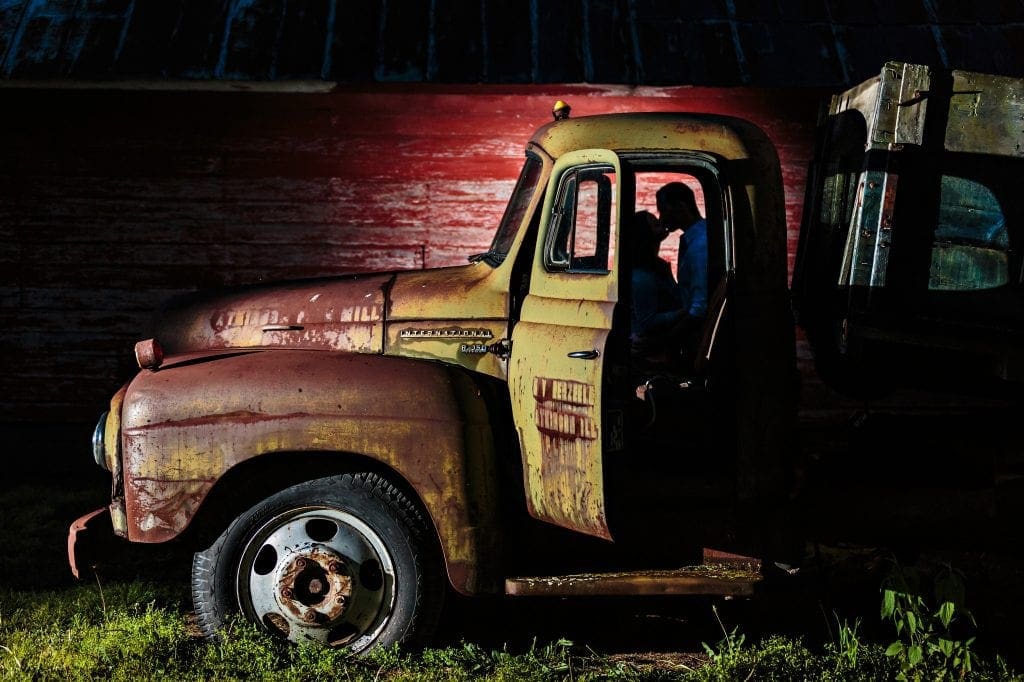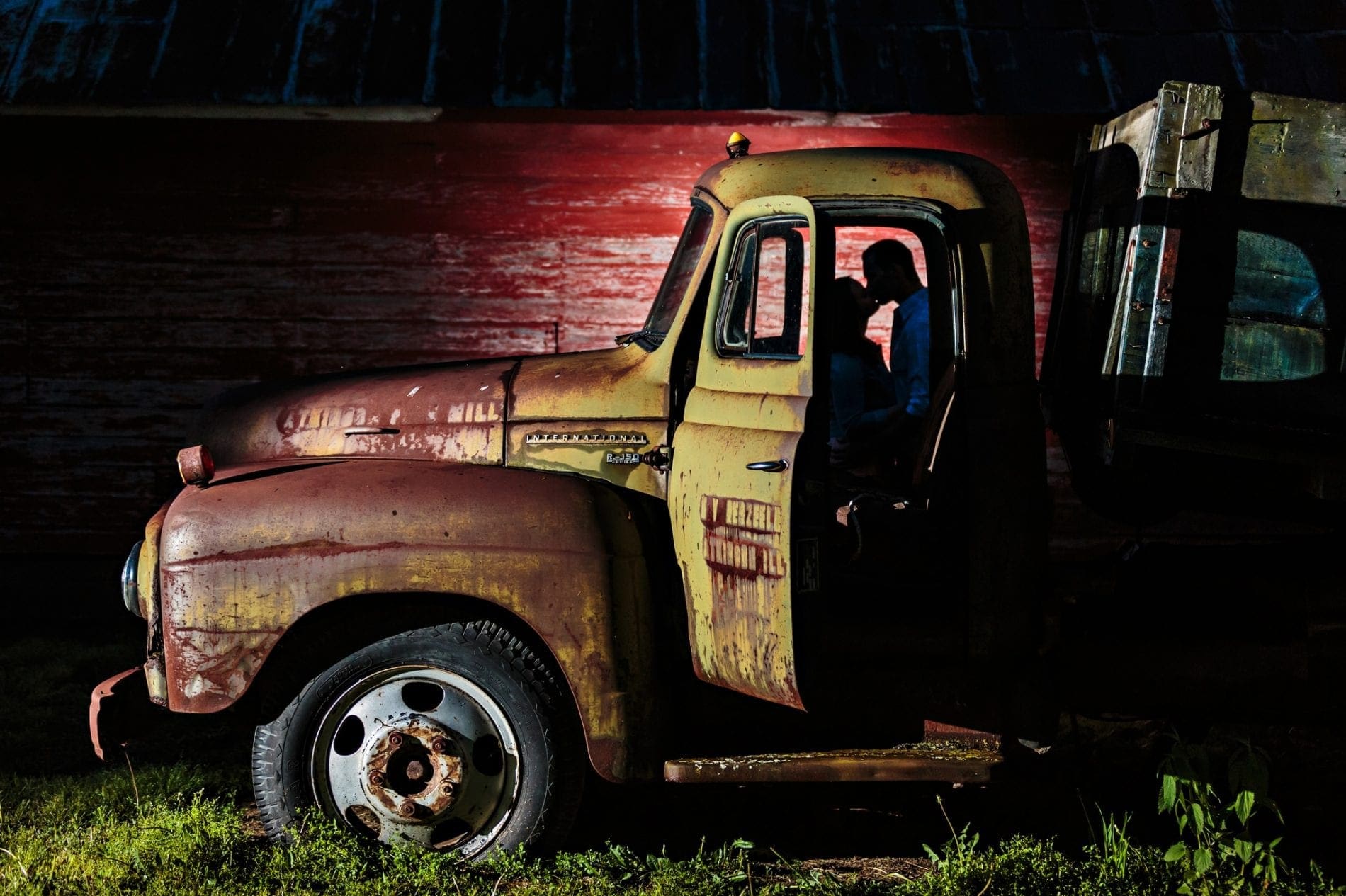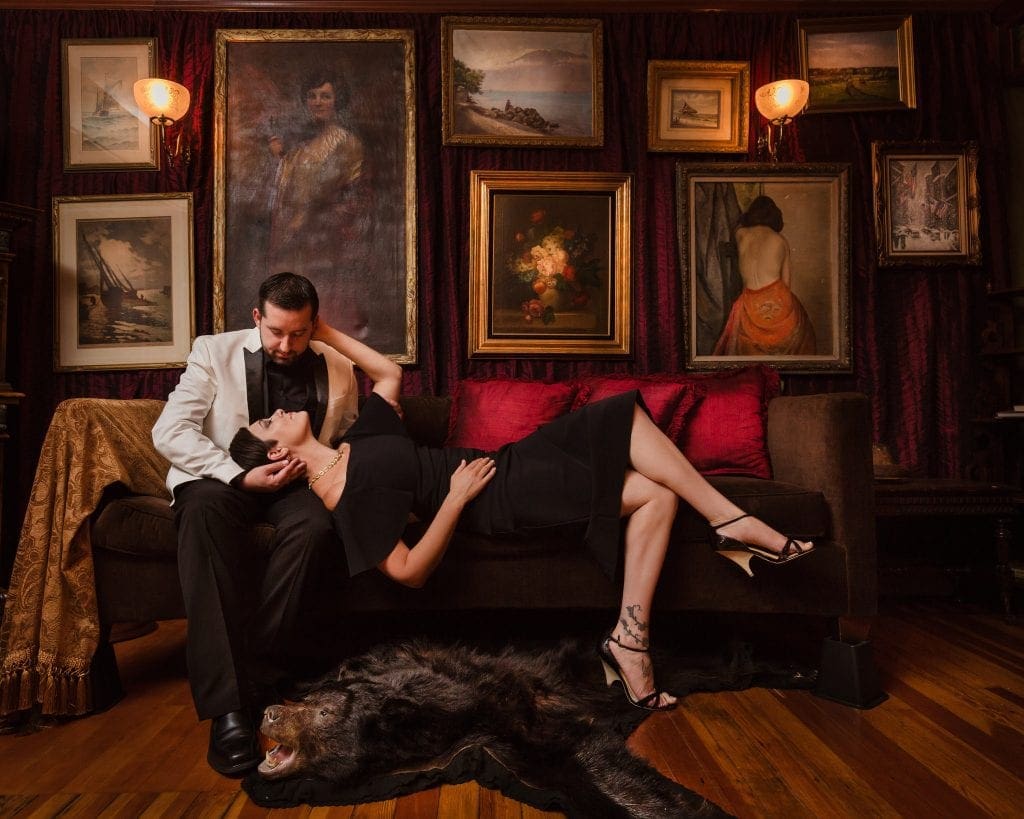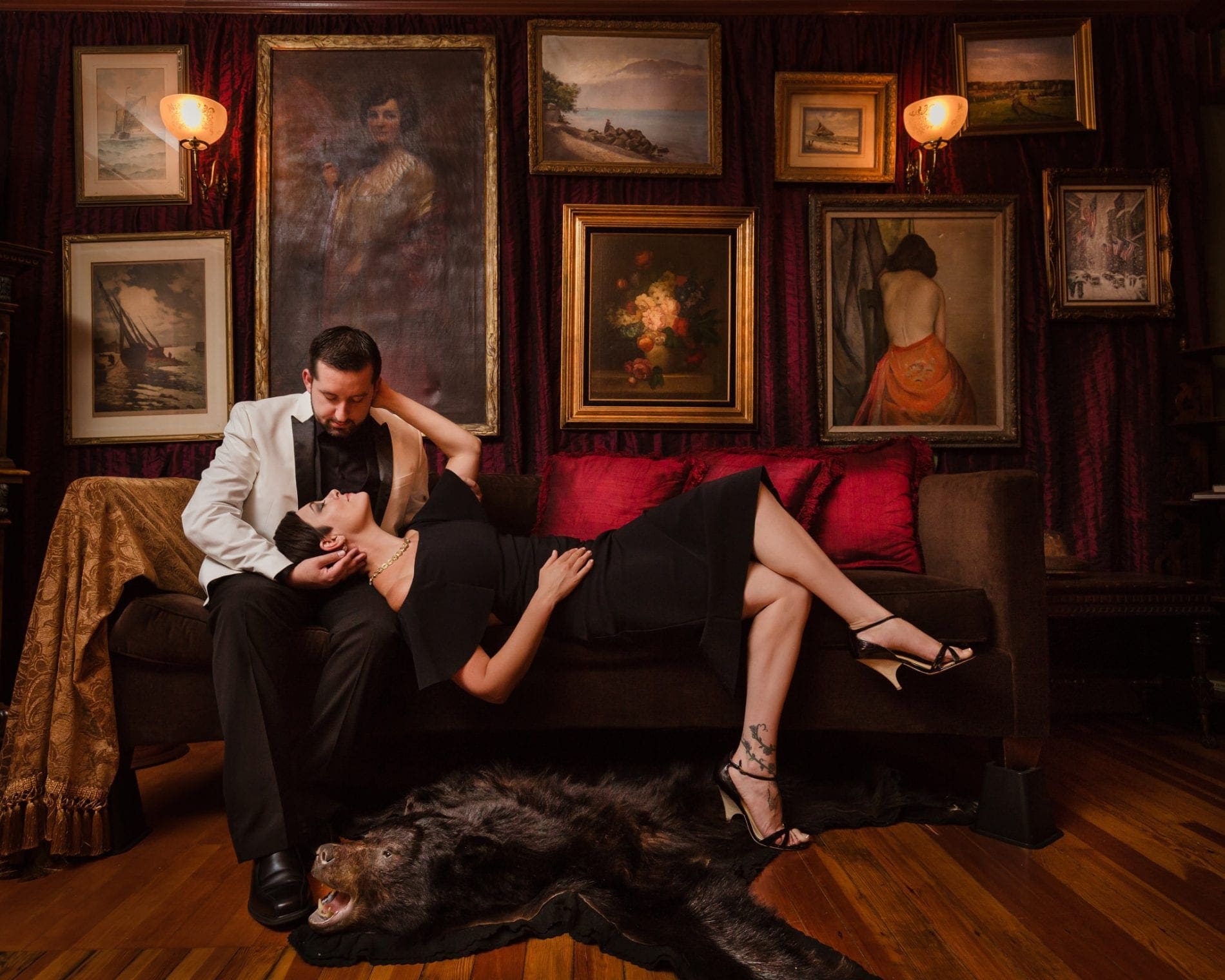 We love personal portrait photography and serving our couples with meaningful artwork.  We'll talk with you to arrive at the right balance between relaxed authentic vibes and more fine-art editorial images.  Heck, we'll do both with you out there.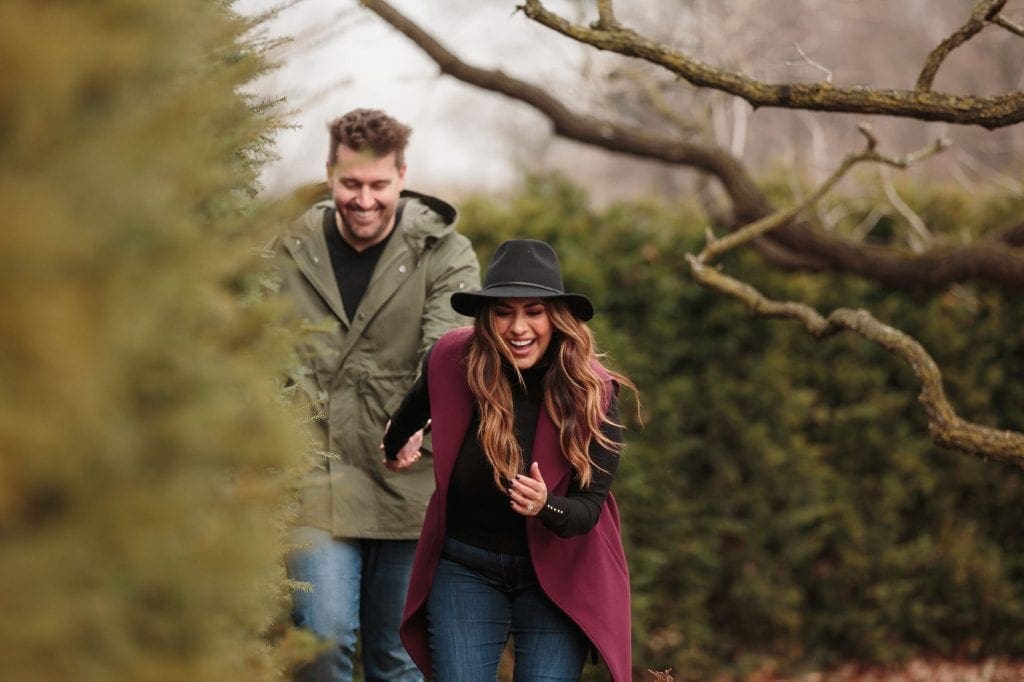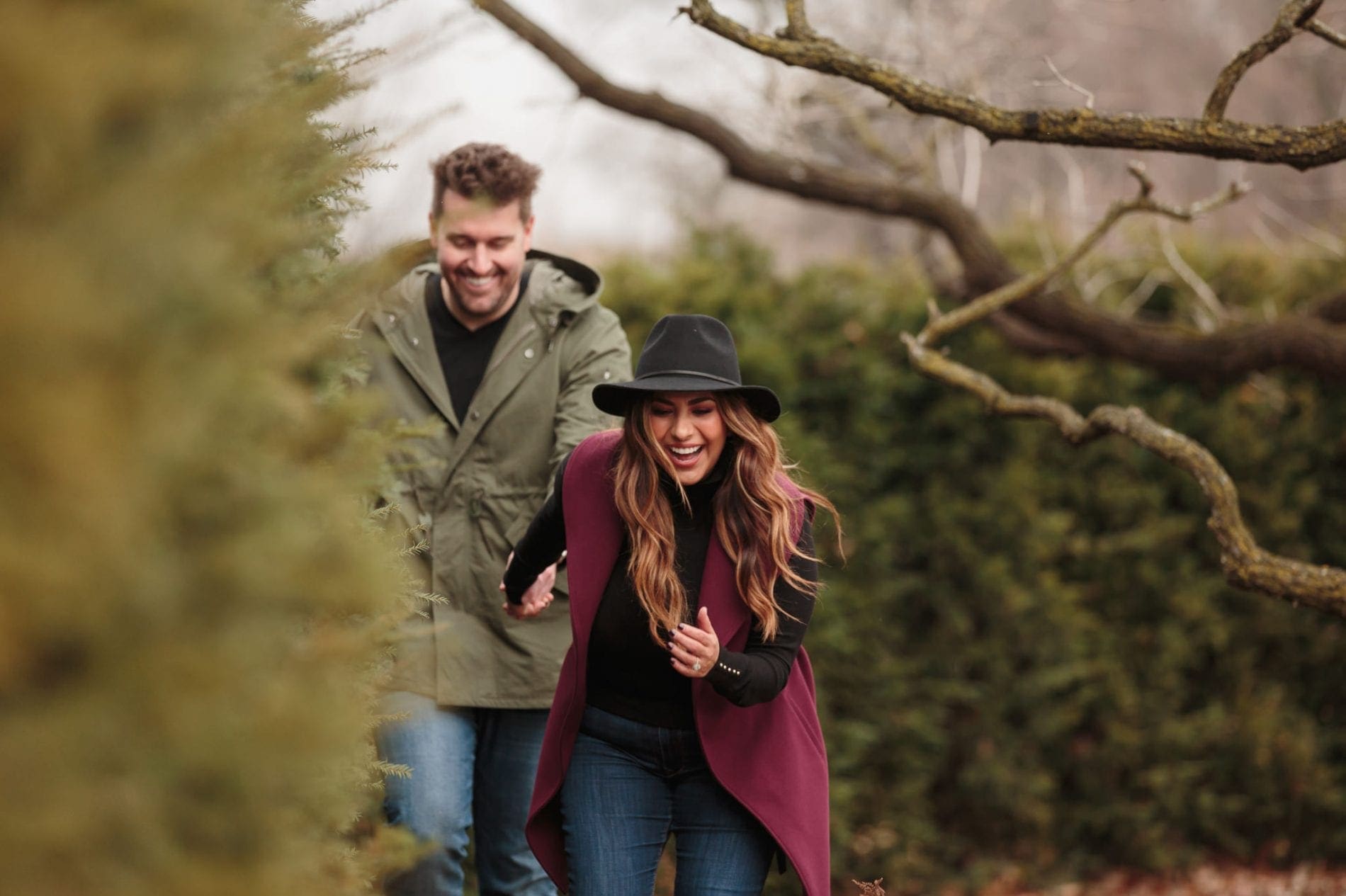 Wes Craft HAS Goals
To make photos that you two will love. I want you two to like how you look in the photos and how you felt while they were being made.
To make photos that we will love. I want to get my creative juices flowing and have interesting things to show future clients.
To learn what works and doesn't work for you.  People come in all shapes and sizes so it's great when we can play together in a relaxed way without the tight time constraints of the wedding day.  I can come up with ideas and approaches to best flatter your body types and how they fit together.  The shoot will not exceed PG-13 so don't get any ideas.;)
To get a feel for your personalities so that we can be more in touch with that during your wedding day.
To get you accustomed to being photographed. We want you to be able to relax and have no fears on the wedding day. 
To have FUN.  We love getting to know you and these sessions are something we look forward to.  We trust that a sense of fun and adventure we bring will allow you to open up and have great time together.
Engagement Session FAQ
HOW SOON SHOULD WE Schedule our session?
2-4 weeks before the wedding – You could have your session close to the wedding as a warm up.  Getting printed products turned around as well can be a challenge when we wait this long however.
4-8 weeks prior to the wedding – This gives us plenty of time to turn around your digital set, for you to pick favorites, make prints for your reception or home, and order one of our guest sign in books.
6-12 months – If you want to use photos in your save the date cards then schedule your session to occur 4-6 weeks prior to your target mail date.
Anytime – Do it during your favorite season 18 months before your wedding date or a week before your wedding. We're flexible if you are.  Some of our out of town couples have done it on the week of the wedding while they were in town for the big event.
When do you shoot engagement sessions?
Since we're shooting weddings on most weekends we try to schedule engagement sessions on weekday evenings.  We recommend that you take a half or full day off work so that you'll have time to freshen up and have time to prepare yourselves.
There may be weekend options in any given month depending on our schedule.  Get in touch with us to coordinate schedules!
Where SHOULD we photograph our session?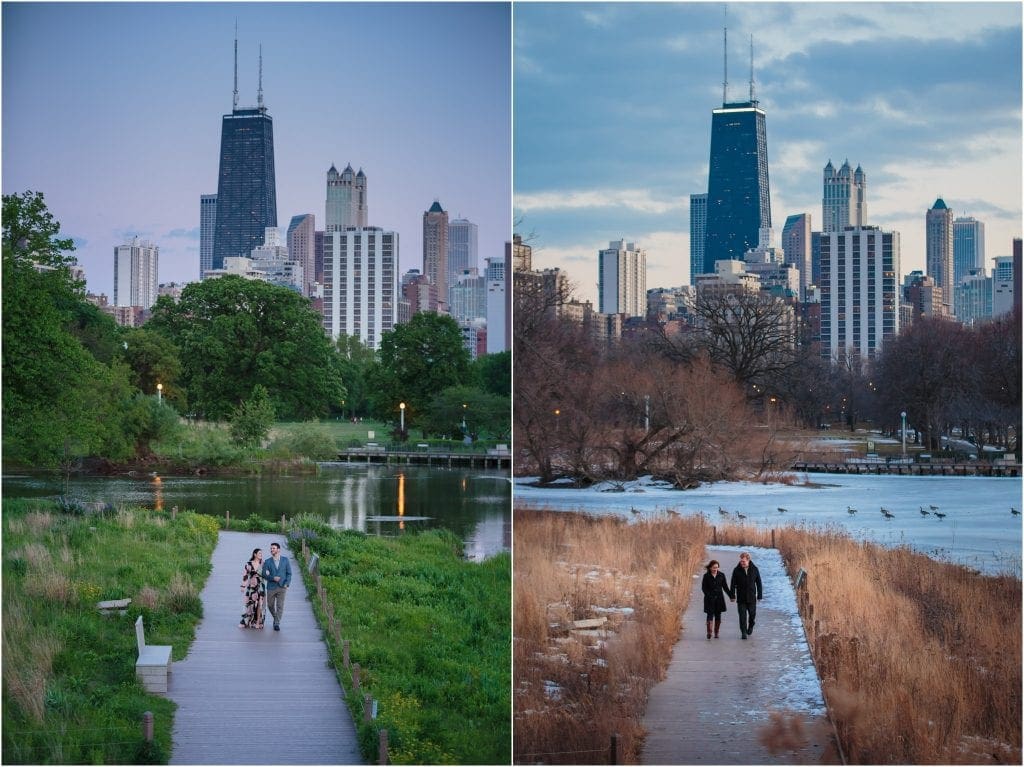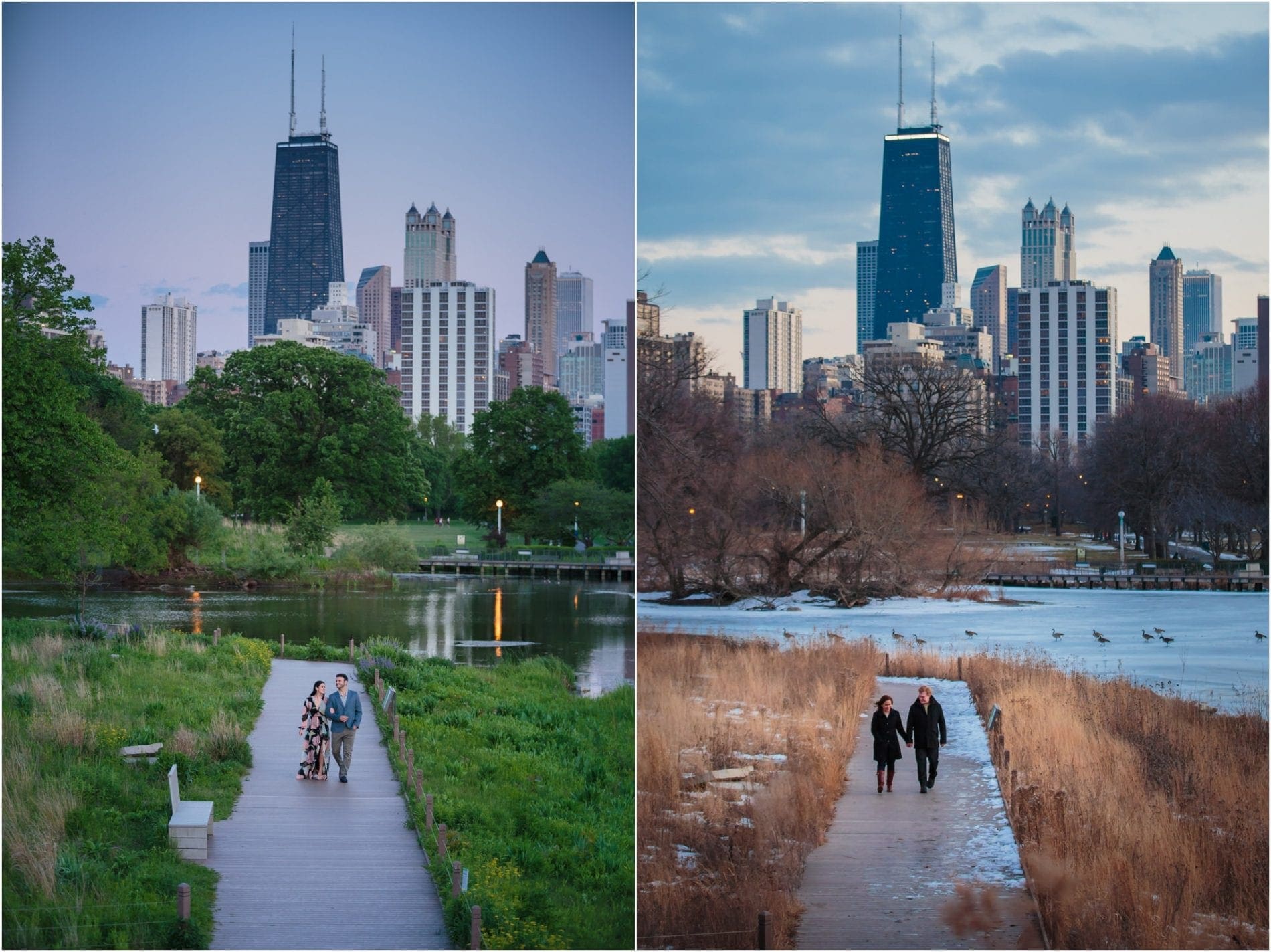 I have many favorite Chicago and suburban spots ranging from gardens to gritty alleyways.  For couples who want general conceptual spaces let's chat about your goals and pick some spots.
That said, I'm an advocate of planning a totally personal and unique shoot with you.  You may choose to have your session where you first met, the location of your first date, or proposal site.  You may have a climbing gym, a campus building, or a park where you spend a lot of time. These are just some ideas you can kick around with us.
Perhaps a personal place feels right to you.  See some of our other engagement posts later for ideas.
We start at $550 for a Local 1 Hour Session. That's a 1 hour session within 10 miles of our base in Warrenville, IL.  Our radius includes the stunning Cantigny Park & Gardens, numerous preserves, and downtown areas such as Naperville.
You can add an hour to your Local Session for $300 which will unlock that wider radius and includes downtown Chicago.
We can go beyond the 40 mile radius for a travel fee based on extra miles travelled. Just ask!  We bill $3 per mile beyond 50 each way.
A 2 hour or longer session can be scheduled anywhere in Chicagoland within 40 miles of Warrenville, IL starting at $850 for 2 hours.
What if we want to go to two different locations that aren't very close to one another?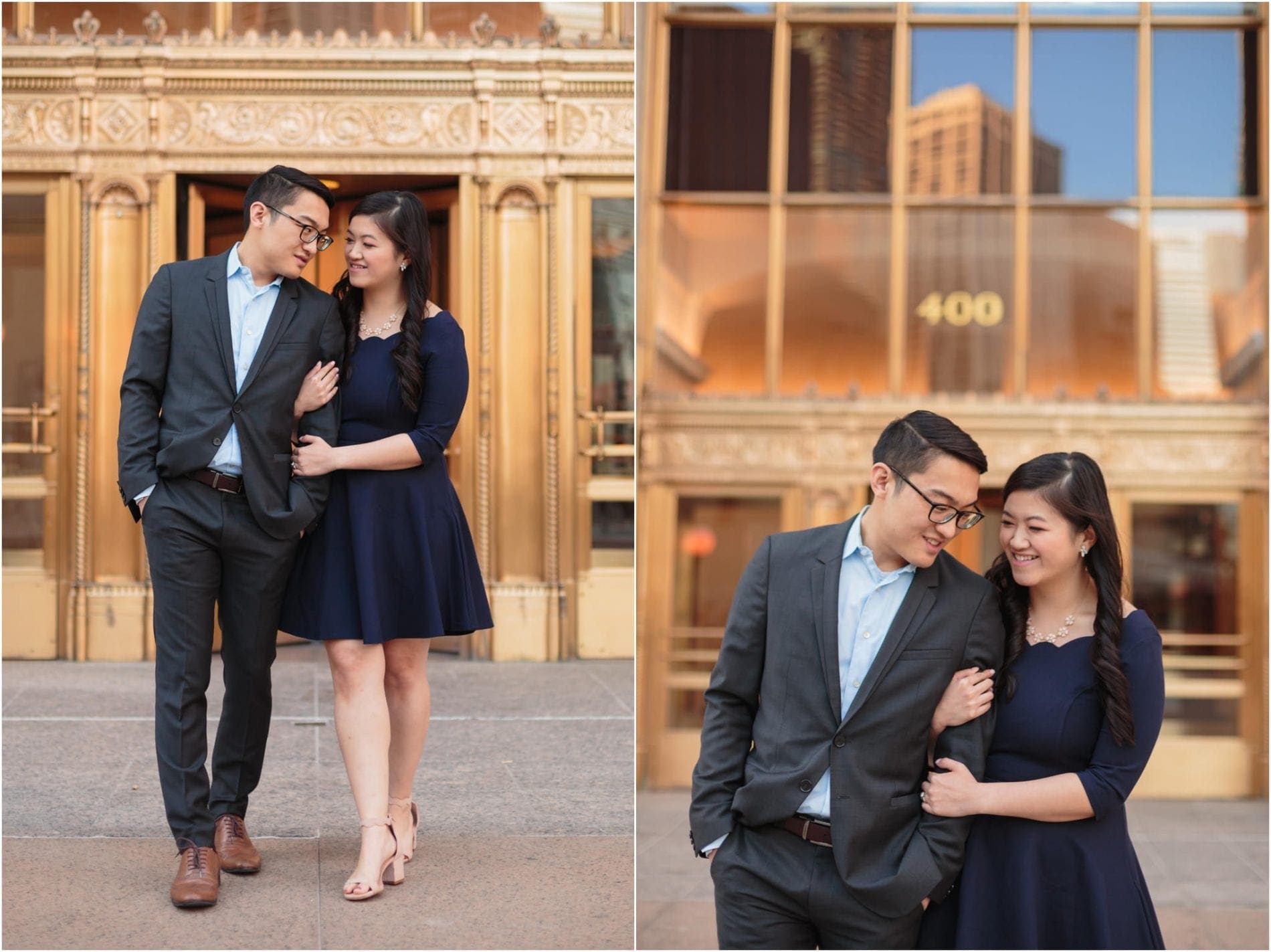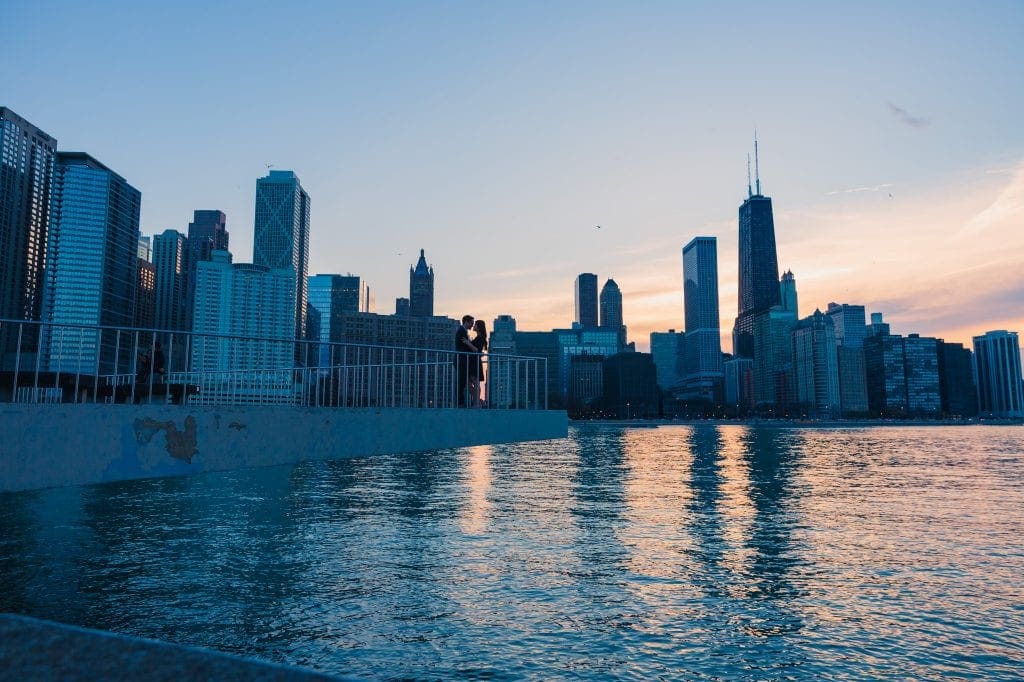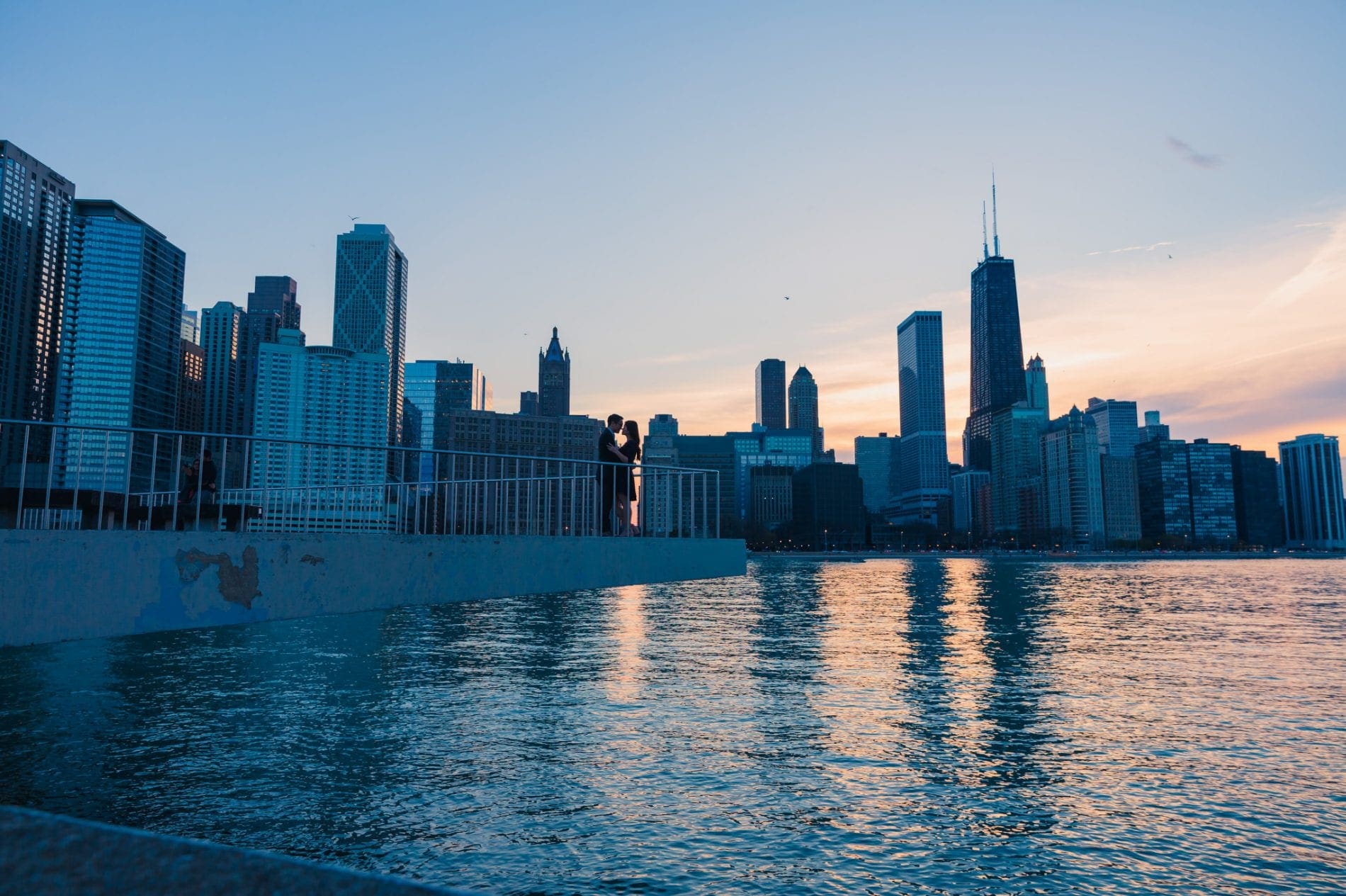 You may want to get a great skyline shot from the lake but also want to hit a neighborhood that's 15-20 minutes away.  That would be a situation where 2 or 3 hours of time will be required depending on commute times between locations.  3 hours will give us the most variety in lighting with daylight, dusk, twilight, and night to play with. 2 Hours is our most popular session length for its versatility and volume of photos we can create in that time.
We can do quite a bit in a single hour however we'll have to stick to one garden, park, or neighborhood for the duration.
Weather & Rescheduling
Cloudy days, even overcast days with low percentage chances of rain, are most likely going to be great sessions due to the soft even lighting. When the sun does peep through then there is much drama in the sky and that's cool too. Clouds are nothing to worry about.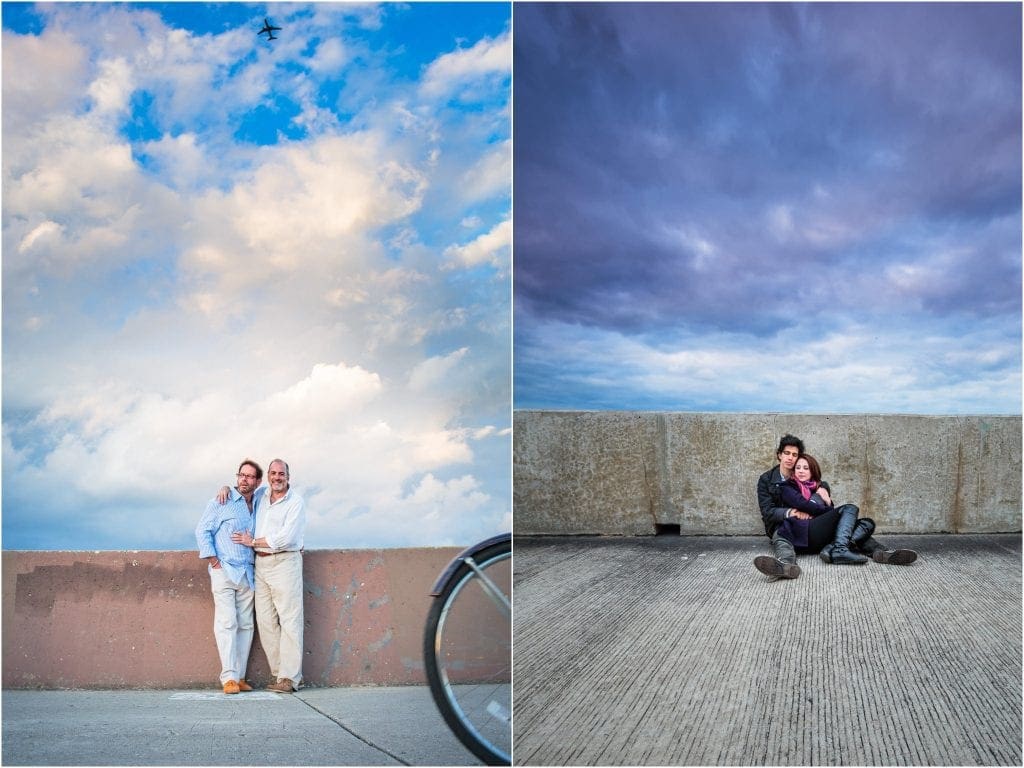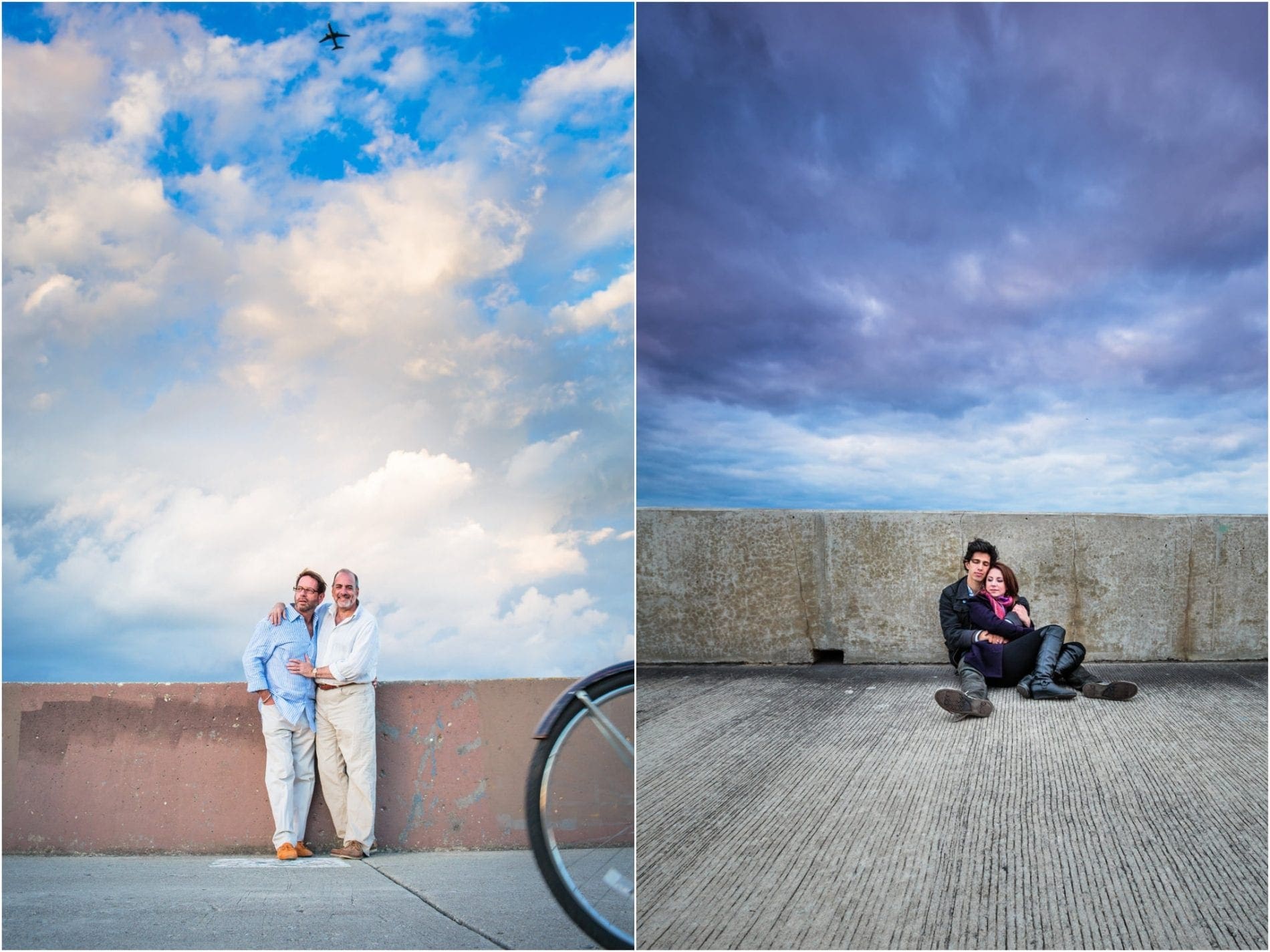 High chance of thunderstorms, high heat indexes, and sub freezing temps with arctic winds are NOT good conditions for an engagement session. We suggest rescheduling sessions in such predictions.
Chicagoland is too erratic to trust forecasts more than 48 hours so I don't reschedule until the last possible minute.  We'll make the call on rescheduling your session sometime between 24 and 3 hours prior to your session start time depending on your flexibility. There are no fees for weather related postponements.
NON WEATHER RELATED RESCHEDULING (Fee may be assessed)
If you'd like to reschedule for non-weather related reasons then that is no problem either. Let us know as soon as possible.
No fees with 10 or more days notice
6-9 days notice – $100 rescheduling fee
5 or less days notice – $200 fee
What should we wear?
TIP: Coordinate colors with your partner using 3 or fewer colors that work together.  One technique that works especially well is finding two complimentary colors and a 3rd accent color that is contrasting the other two. As an example; Navy & Denim Blue are related and a soft Pink is an opposite that will accent or contrast.  Or, in the photo below a burnt orange compliments the blues.
Neutral colors like browns, blacks, grays, or white don't count against the three color rule. Use your best judgement what neutrals are going to vibe with your colors.
For floral prints or other patterns like checks Try to choose a pattern with 3 or fewer main colors (don't count shades and tints of a single color) and then tie in with your one of your partner's solid colors.
Avoid Neon colors! The color will reflect onto your partner and cast garish colors onto their skin as well as your own chin.
Solid colors or neutrals are always good bets.
Dress up just because! Wearing a dress, a jacket, accessories, a hat. Style it up!
DOES THIS COLOR LOOK GOOD?
My favorite part of planning for photos is color theory! Maybe it's my theater and photography backgrounds or the fact that colors can bring cohesion and intention to your portraits.
Adobe has a great tool for seeing and creating color combos.
Use this THEME based color palate tool where you can type anything into the search bar to see color combos. Try entering "Fall" or "Summer in the City".
Or EXTRACT COLOR THEMES FROM A PHOTO you upload to the site. Use a picture of the main dress or piece that you want to wear. Ideally a copy from the company's official product photo on their website (it will be more color accurate than your cell phone snap). Once you've uploaded it you can sample the colors and and it will group colors with it.
Check out the aquas, rusts, tans and olives below! Neutrals can be so classy. I found earthy yet formal settings in Chicago for these two.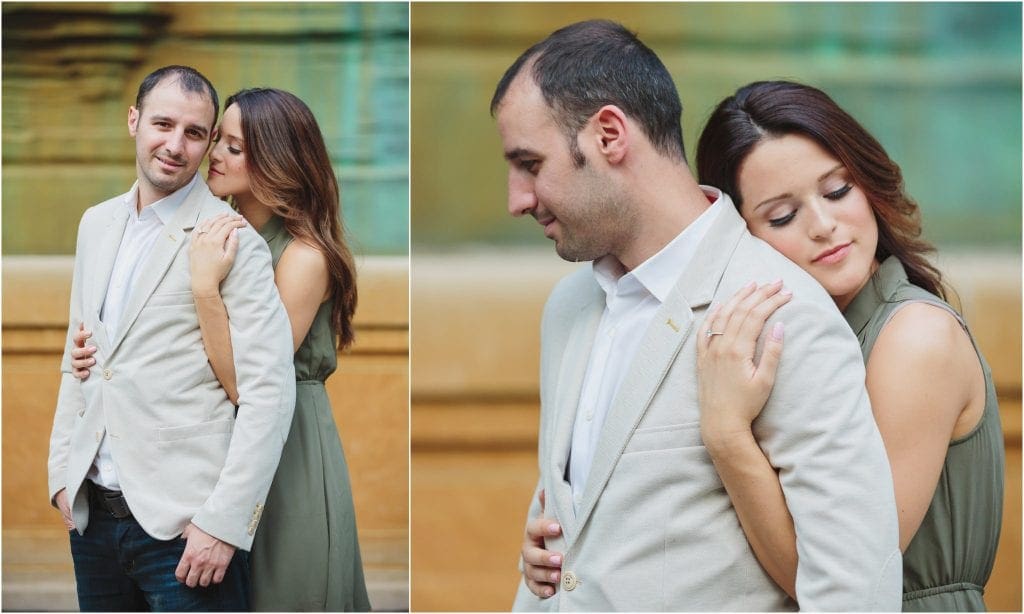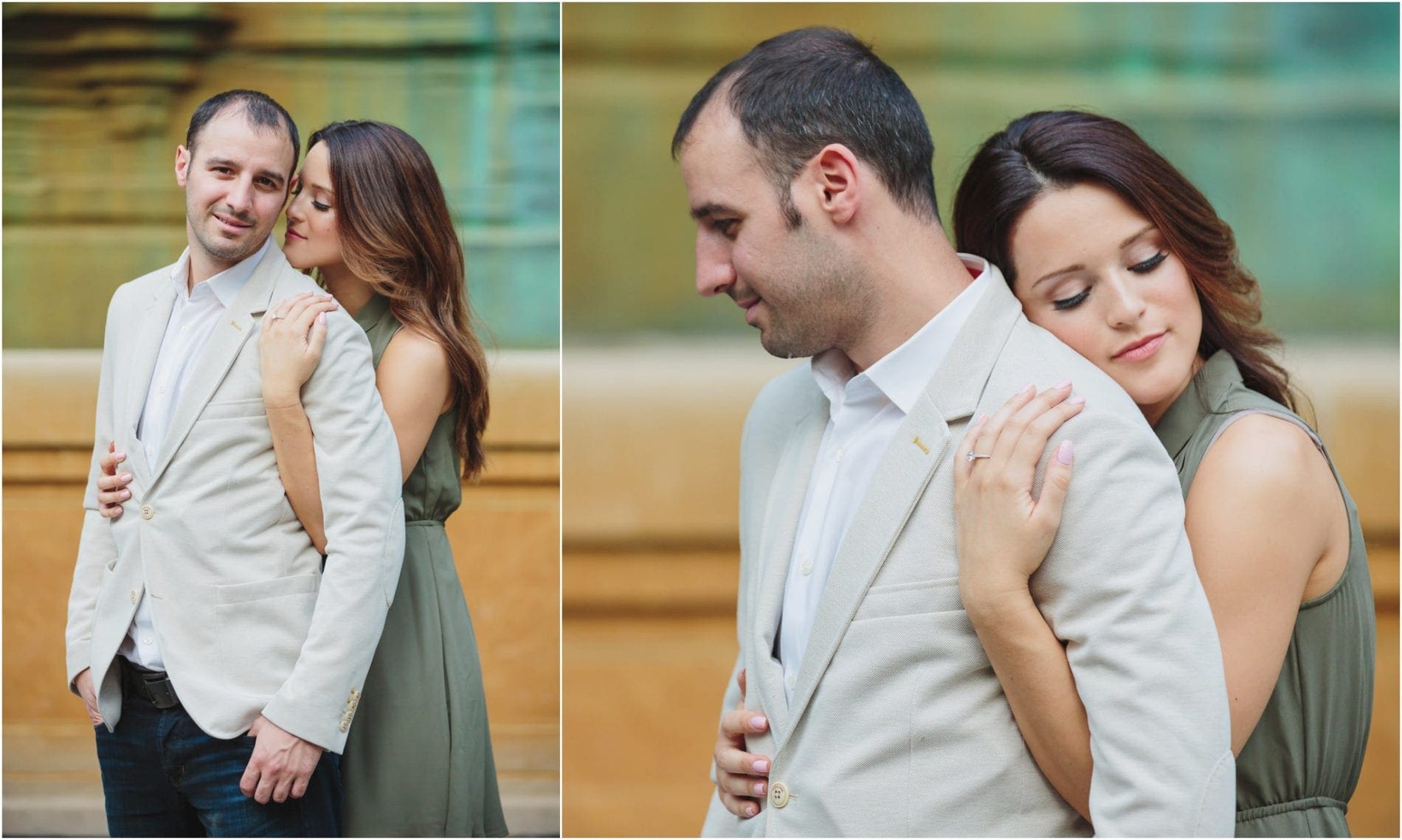 What should i wear on my Feet though?
We'll likely walk a lot in 2 hours.  When we're in parks or gardens I like to go off trail sometimes. Be prepared to walk around a bit and possibly get your feet wet or dirty. If you opt for heels then have some other shoes or sandals to walk around in if you think it'll help. If you can trounce through sand and/or grass in stilettos then again, by all means, wear them the entire time.
What about a second change of clothes?
In the 2 hour or longer sessions there will be ample time for a wardrobe change up, often conducted between location changes.
What works great is having a casual & a dressy outfit.
I recommend leaving the wardrobe in your vehicle where possible or have a friend accompany you to carry bags and changes of clothing while we walk and shoot with your hands free.
Should I bring anything else?
Have some fun. You could bring a PROP or an item that is unique to your story. One guy brought a yukalelee to their session and he was chilling and playing it for his fiance in some of the pics.  I've worked with frisbees, umbrellas, pets, bicycles, wigs, a trumpet, a clown nose, you name it. Please don't force it but if something inspired comes to mind then bring it along!
We'll be moving around a lot so it's best to keep it as simple as possible in terms of extra stuff. Having a friend along as your personal assistant is a great way to deal with luggage.
When I have an assistant it's mainly to carry my extra equipment and I can't guarantee that we can lug much extra. Let's talk about your plans and see what's best.
Can we do x, y, or z?
Let's make photos that other couples will want to emulate.
The conversation usually starts with, "…so I saw a really cute [insert: Pinterest or Instagram idea] that had a couple holding [insert: balloons, chalk boards, umbrellas, prop du jour] and thought we could do THAT!"
The short answer is YES, we can do what we saw another couple do on their session. I want record images of you two having fun and loving one another and if something has inspired you then I want to know it.
Let's make sure it makes sense for you two though.
Unless you're a school teacher who met your fiance at your school then what are chalkboards really doing for your engagement session?
Think about the unique things that you two share.  If you or your fiance is a helicopter pilot then perhaps we go for a helicopter ride or shoot in a hangar. That kind of idea will get us closer to personal and unique parts of your relationship.
In short, I'm an advocate of doing unique and personal things with  your shoots where there is a context for it. I think we should make photos that other couples will try to emulate.
Permits & Fees
If there is a photography permit required for your location then you will be required to acquire and pay for that. If any special parking permits or city parking is required then we will keep the receipts and invoice you for that after the session.
When will we see the photographs?
We aim to have sneak peaks from your session up in under a week.  Sneak peeks could come via a text message, instagram post, or a blog post here. I'll let you know when they're live. The whole set will be delivered to you in up to 30 days depending on the season but it's typically within 2 weeks.  Rush turnaround is possible for instances when your wedding is sooner or a printing deadline is coming up shortly after the session. Let me know and I'm happy to accommodate!
Is there anything else you'd like to see answered? Email, Text, or Call Wes.
Check out more of our engagement photographs in this gallery  or in the engagement category on our blog.